Liveable Yangon: for whom?
In regions stricken by years of instability, insecurity and unrest, the intangible aspects of liveability that support robust, connected and lively neighbourhoods are fundamental.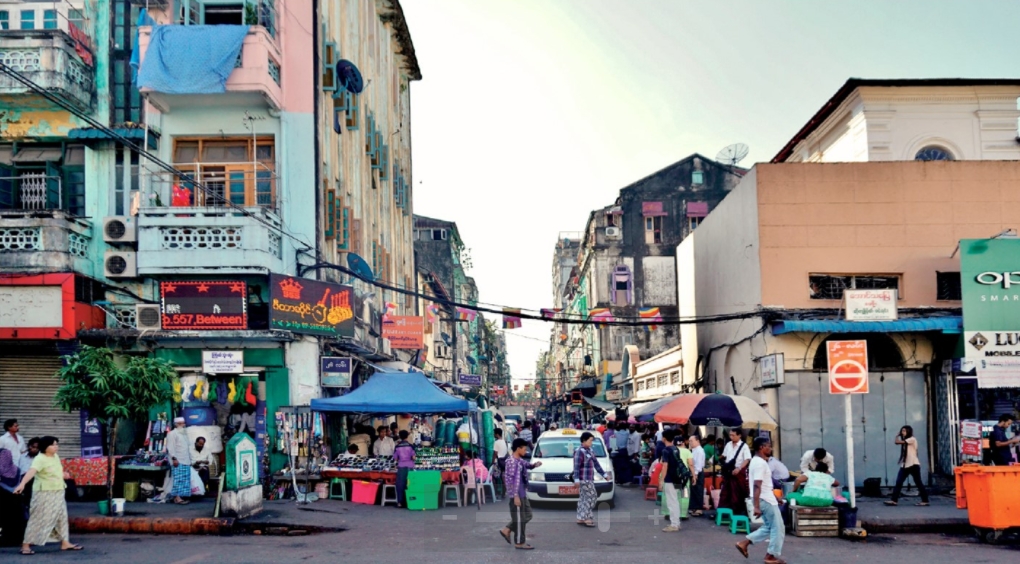 [Image: The intersection of 26th Street and Maha Bandoola Street. Photo: John Siow]
Since Myanmar embraced the market economy, new investment opportunities and modern development projects in Yangon have given rise to the need to modernise its long-neglected urban infrastructure. Ambitiously, this modernisation is pegged to the agenda of transforming Yangon into a 'liveable city'.
While a laudable intention, the agenda appears to focus on improving modern street infrastructure with pedestrian-friendly sidewalks and aesthetically pleasing streetscapes. Framed by Yangon's rich collection of colonial and historic buildings, the vision of these streets portrays few pedestrians, a couple of sidewalk cafes, and a vendor here and there. Strikingly excluded is the vibrant orchestra of regulated and unregulated street vendors that compose the traditional street life of Yangon. From cooked food and basic necessities to secretarial services and books, the space between buildings is where life happens in Yangon's streetscape.
It is in this space that everyday essentials are gratified; not just in material goods and services, but in all the intangible aspects that foster a sense of place. In this streetscape, the complex relationships between people and place weave a rich tapestry of contextual meaning that defines part of Yangon's intangible heritage. Deeply embedded in this is na le hmu, defined by Jayde Lin Roberts [1] as an understanding, an informal and unofficial agreement, a social contract. This understanding has for decades provided the structure that has given neighbourhoods the resilience to survive the uncertainties of political turmoil. This understanding is central to Yangon's liveable neighbourhoods.
Liveability combines and builds on the intangible and tangible facets of life. In its most simplistic definition, it describes a place where we would like to live, work, raise a family, and spend our leisurely days and nights. It is deeply rooted in context and cultural norms. But for decades, liveability has been assessed by non-context specific measures such as infrastructure, stability, health care, sanitation standards, environment, education and the arts. In countries with stable modern governments and infrastructure, these measures seem reasonable enough. But in regions stricken by years of instability, insecurity and unrest, the intangible aspects of liveability that support robust, connected and vibrant neighbourhoods are fundamental.
Urban conditions and cultural norms play an integral part in guiding strategies for making cities liveable. For some places, it involves increasing the number of bike lanes and reducing vehicular traffic. For others, it is achieved by revitalising old city centres that have character and where the urban fabric is at a more human scale. Regardless of the approach, the primary goal should be to make the city liveable for those who already live and work there. In Yangon, however, the strategies adopted by official channels seem stripped from local context.
Yangon, the former capital and currently the largest economic centre of Myanmar, covers about 780 square kilometres. The central business district, with most of the central urban functions such as administration, banking, business and commerce, occupies about one per cent of the area. This congested area with its rigid square grid was designed in the mid-1800s during the British colonial rule. Because of the years of isolation during the reign of the military junta, the urban fabric of the central business district has remained largely intact, with many monumental colonial buildings still extant, albeit in various stages of disrepair. The richness and uniqueness of this historic fabric, coupled with a favourable political climate, have played a significant role in attracting foreign investment and development opportunities.
Opportunities for adaptive reuse of the historic fabric for boutique hotels and upmarket restaurants spurred a flurry of infrastructural decisions. While there seemed to be a concentrated effort to avoid the planning mistakes of neighbouring countries, Yangon has prioritised cars over pedestrians. In response to traffic congestion in the historic central business district, Yangon city development committee undertook wide scale street widenings. The result of this dramatically narrowed the historically wide pavements, disrupting street life and forcing vendors and pedestrians to spill on to the newly allocated streetside parking spaces, now exacerbating both vehicular and pedestrian traffic.
More importantly, these changes broke existing arrangements between shopkeepers, street vendors, neighbourhood leaders and residents that helped maintain the flow of commerce and traffic, provided security and strengthened the cohesiveness of the neighbourhood. Such arrangements are quite prolific in the city.
An example is the 26th Street in the Indian Quarter of the central business district. A small commercial fishing supply shop on corner of 26th and Maha Bandoola Road has an arrangement with the adjacent street vendor, allowing the vendor to stores his ware in the shop. This same shop owner has another arrangement with the vendor across Maha Bandoola, where the shop owner parks his new car. He knows the names of all the residents who live in the flats above his shop and frequent the various surrounding vendors. When he does not bring lunch from home, he buys his halal meal from the woman who sells home-cooked meals from a hand cart in the middle of 26th Street.
In the absence of these street vendors, the storeowner will surely find alternative solutions, but the human connections that form the bonds of a cohesive, vibrant and resilient neighbourhood will be broken. In cities like Yangon, where the rule of law and stability are still in their infancy, these human bonds that form the social fabric of the city are an important aspect of liveability.
That the mayor of Yangon has envisioned a green, healthy and liveable city by 2033 is commendable. That aspiration is shared by the Yangon Heritage Trust, the leading non-profit heritage conservation organisation. Both the mayor and the trust have published promising publications to guide the economic transition of Yangon, with the aim of achieving strong and inclusive growth, social stability and environmental sustainability. Both view the city's rich historic fabric as an important asset in aiding this transition.
While there is no denying that built heritage, as the most visible identifying aspect of a city, can play a significant role in supporting and promoting a liveable city, it does not present the whole picture. Built heritage conservation stripped from cultural context and intangible heritage produces monumental shells that lose their significance and meaning for the local population. To achieve liveablity, the intangible qualities of the spaces between buildings must be protected and enhanced with as much vigour and dedication as the architectural heritage.
The intangible heritage and social fabric should be protected in a way that conveys the contextual spirit of the place familiar to the local population. Ultimately, efforts to enhance liveability should prioritise local citizens before monuments and tourists
References
[1] Roberts, Jayde Lin (2015) 'Community and Livability in Yangon: initiative and informality', Building the Future: the role of heritage in the sustainable development of Yangon, World Monuments Fund Forum, Yangon.
---
This article originally appeared in IHBC's Context 150, published in July 2017. It was written by Linda Shetabi, a PhD candidate at the University of Glasgow, specialising in heritage conservation policy and urban governance. She has served on numerous advisory committees in Los Angeles.
--Institute of Historic Building Conservation
Find out more
IHBC NewsBlog
Historic Photographer of the Year 2020 Winners Announced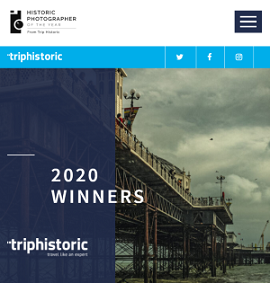 The awards showcase the very best historic places and cultural sites from across the globe.
---
IHBC Launches new 'Guidance Note' on Alterations to Listed Buildings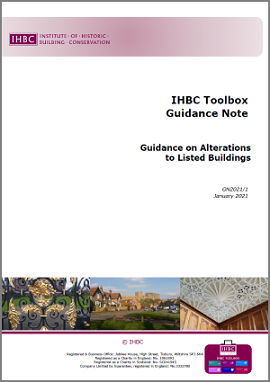 The IHBC's latest Toolbox Guidance Note, on 'Alterations to Listed Buildings' has been issued following UK-wide consultation.
---
Caithness Iron Age Stone Tower Conserved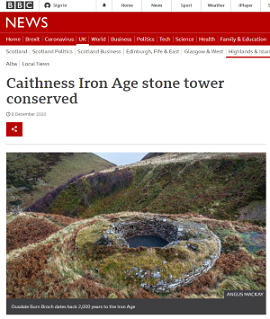 The ruins of Ousdale Burn Broch, north of Helmsdale in Caithness, had fallen into further disrepair over the past 130 years.
---
The American Air Museum at Duxford has been listed Grade II*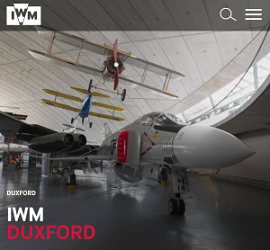 Europe's largest air museum and Britain's best-preserved Second World War airfield – has been included in Grade II* listing, even though technically too recent.
---
West Dean College wins Sussex Heritage Trust Award 2020 for Roof Restoration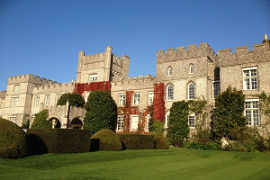 The College of Arts and Conservation has won the award for a for a project which provides or improves facilities for the community, including a £5.8M restoration of the College's 126-year-old roof.
---
Stowe North Hall & WMF: A Step Closer to Completion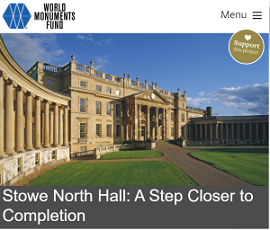 Completion of the restoration of Stowe House's North Hall, largely funded by World Monuments Fund (WMF), came a step closer this summer with the installation of a statue of Mercury opposite the imposing Laocoön group installed last year.
---
IHBC CREATIVE Conservation Fund launched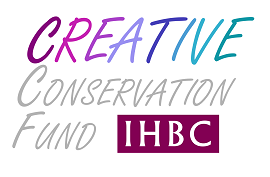 The CREATIVE Conservation Fund helps the IHBC generate and distribute funds exclusively to deserving causes in built and historic environment conservation.
---
The tunnel near Plymouth with a nuclear secret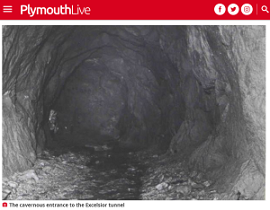 For years, there have been rumours whispered around Plymouth and Cornwall about so-called 'nuclear tunnels' that exist beneath the Tamar Valley.
---
141 bridges with 'very poor' rating remain open to avoid disruption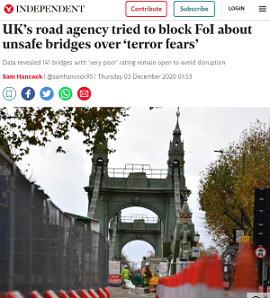 Just under half of England's busiest bridges are severely defected or damaged, but have remained open due to concerns about an influx of traffic should repairs be ordered, it has been revealed.
---
IHBC's new issue of 'Context' released, Oxford themed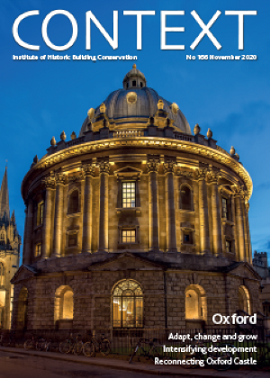 The issue focusses on the future of an historic city – Oxford – and includes an introduction by Layla Moran MP, Chair of the new APPG on Conservation, People and Places which has the IHBC as its Secretariat.
---