An island on the edge
Through a process of continuous adaptation and recovery from disaster, the tenacious (and sometimes elf-fearing) Icelanders have managed to survive in hostile environments.
---
I was in Iceland for a week-long placement on conserving vernacular buildings. The EU Leonardo Lifelong Learning Programme (now Erasmus) supported our stay in July 2014 through its association with the Vernacular Architecture Revival (VAR) Initiative, based in northern England. VAR's purpose is to combat the decline of traditional vernacular building skills. It is a registered social enterprise, supported by Enterprising Communities. Its mission is 'to develop, promote and share traditional building crafts, skills and materials using ethical, environmentally friendly and sustainable methods'. Associated with the National Heritage Training Group, it is committed to using locally available skills and materials.
The Iceland placement provided an insight into the traditions of indigenous timber-framed buildings and their conservation needs. There were interesting parallels to draw between the pre-industrial lifestyles of Icelandic settlers and the present imperative to develop low-carbon solutions in an age of climate change.
Our group of European participants consisted of professionals from diverse backgrounds, including a sculptor, a dry stone waller, a conservator and a builder. We were guided throughout the week by Icelandic archaeologist Margret (known familiarly as Magga) Hallmundsdottir and members of her family. Steeped in the history and culture of the island, Hallmundsdottir gave us a peerless introduction to the culture of this hitherto remote Scandinavian outpost. Without exception, the Icelanders we met were welcoming to outsiders. All displayed an abiding affection for their island, and a deep attachment to its historical culture and landscape. Iceland is now one of the world's technologically advanced nations, well connected by the internet and a modern international airport. The archaeological indications are that the island was not permanently inhabited until the 8th to 9th centuries, originally by a contingent of Celtic settlers, possibly from the Hebrides or Ireland, and shortly thereafter by Norse peoples.
Lying west of Scandinavia, the vernacular traditions of its buildings bear witness to predominantly Viking influences. The Norse-style longhouses are timber-framed, with thatched and earth roofs. However, the use of thick turf and earth walling, set above a broad plinth of local stone, is more characteristically Celtic than Norse.
Respect is due to the historic inhabitants of Iceland who assembled the plinths from volcanic stone. This stuff is the heaviest, most abrasive and intransigent natural material I have ever come across. As part of the placement, we reconstructed the base of an earth-and-stone field byre. A good sub-floor drainage system is a critical component in the low-lying, wetter parts of the island, as we discovered on site.
Icelanders, famously well connected to their cultural inheritance, have undertaken a number of landmark archaeological projects in recent years. The understanding of historic building traditions on the island has greatly improved as a result of the data these projects have generated. Construction types varied over time, and even between the north and south of the island. Unitary longhouses and barns, based around communal living, gave way over time to complexes of partially conjoined dwellings for individual families, connected internally by corridors and sheltered from the Atlantic winds by encircling stone walls.
Many of these dwellings bear startling similarities to the traditional black houses of Britain's Northern Isles and Outer Hebrides. This indicates that Celtic, Scandinavian and gothic building traditions fused in a variety of different ways in the past. The projecting stone walls of these buildings are said to create a particular aerodynamic effect by which the incident wind is deflected up and over the house, rather than against its roof. Whether or not this is true, the thick walls provide plenty of insulation throughout the long North Atlantic winters.
Archaeology has allowed the reconstruction of some medieval longhouses, notably the farmhouse at Stong, abandoned shortly after the eruption of the Hekla volcano in 1104. The complex of structures, authentically recreated in 1974–77 at nearby Thjodveldisbaer, features the Chieftain's House and attached barn, and a chapel, indicating that the island was Christianised by this date.
The timber frame and panelling of the interior has been fashioned by hand tools, with the major timbers lashed together or jointed in the traditional manner. The interior features recreate furniture of the period, including replica butter and milk barrels. These were set into the earth of the barn's earth floor, keeping them cool and prolonging their comestible condition.
Earth-based building has continued into the modern era. During our placement we were billeted at the eco-village of Solheimar. This settlement was established in the early 20th century by the pioneering Sesselja Sigmundsdottir on progressive, anthroposophic principles similar to those of Rudolph Steiner.
Individuals both with and without special needs work and live together in the same place, avoiding a tendency to separation and institutionalisation. Artistic expression, such as through craft production, organic food production and renewable energy, are important considerations in its daily operation. Many residents live here long-term, some for decades. Solheimar is a successful international centre for community ethics. The principles of inclusion are as practical, with much food grown by residents, as they are therapeutically beneficial.
Iceland's famously volatile geology is both a warning and a boon in equal measure. Geothermal energy provides virtually all of Iceland's power needs, notably plentiful (although vaguely sulphurous) hot water and electricity. Energy costs are some of the lowest in the world. Allied to this is a sophisticated array of seismic detectors that provide advance warning of volcanic activity, and sophisticated evacuation planning. The pride and interest shown in the island's native assets is demonstrated by the new visitor centre at the Hellisheiði geothermal power station. This is classically modern Scandinavian: sleek, angular, finely detailed, set harmoniously within its landscape and finished in smart, sober materials.
When we visited in 2014, Iceland itself was showing some signs of recovery after the economic implosion of 2008–11. Central to this recovery are the obvious resolve, pragmatism and tenacity of its population – a legacy, perhaps, of the community's pioneer origins. Through a process of continuous adaptation, Icelanders have managed to survive in some of the most hostile environments in Europe. Although many economic challenges still face the country, Icelandic history tells us that they have survived equal adversity in the past.
Buildings, monuments and sites are scheduled by the Cultural Heritage Agency of Iceland. The Cultural Heritage Act 80/2012 introduced three levels of protection, depending on the significance of an asset. Spot-scheduling exists, and all buildings over 100 years in age are protected by this legislation.
Nonetheless, while prosperity has allowed the administration to allocate resources to building preservation, and civic and archaeological projects, a rash of rather indifferent development is starting to spread alarmingly across the countryside. Materials are evidently as cheap to source here as elsewhere in the developed world, and quite substantial dwellings are springing up all over the rural hinterland of the island's principal towns. They are not grouped neatly into nucleated homesteads as in the past, but often sited arbitrarily and with little thought to landscaping. This problem seems to be shared in recent years with similarly under-regulated Norway, witness to creeping urbanisation of the countryside.
As an outsider I would say that the unspoilt landscape is Iceland's greatest asset. Sites within their national parks such as Thingvellir have an elemental magnetism that is simply extraordinary. One wonders if rural planning legislation can be introduced before a tipping point is reached and the south's rural landscape loses its qualities forever. A growing population has to be accommodated somehow, but is there a case for the creation of new planned villages or towns?
There is a popular preoccupation with 'elf stones' – boulders that are accorded special significance. Icelanders are all too ready to warn of the unfortunate consequences that could be visited on anyone removing these unwieldy stones from development sites. Instead it is customary to make a feature of them by integrating them into modern developments. An impressive array of cultural interpretive facilities exists across the island, supporting education and a strong tourism economy. There is a sense of pride in Iceland's indigenous culture and a drive to share it with visitors.
On returning to the UK, I felt that the placement had enriched my practical appreciation of vernacular building in timber and earth, and the skills and knowledge necessary to support it. The earthen structures around Iceland show that it is possible to adapt this type of construction to a range of environments and situations, no matter how extreme or exposed. The placement also demonstrated that developing skills of teamwork between diverse trades and individuals is equally critical – especially for conservators who are often sole practitioners.
---
This article originally appeared in Context 141, published by the Institute of Historic Building Conservation (IHBC) in November 2015. It was written by Matthew Crook, formerly a conservation officer at Wirral Council, and director of Nordmark Consulting.
--Institute of Historic Building Conservation
IHBC NewsBlog
HEF's Heritage Sector Resilience Plan launched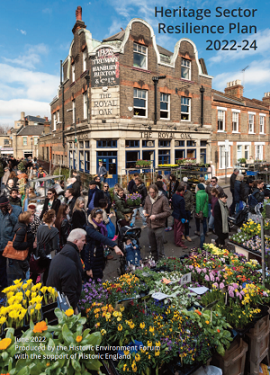 The Heritage Sector Resilience Plan, developed by the Historic Environment Forum (HEF) with the support of Historic England, has been launched.
---
Common Commitment to all Ireland's heritage – North South Agreement on Vernacular Heritage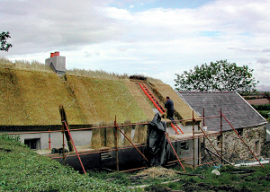 An 'All-Island' commitment to Ireland's vernacular heritage has been established with the signing of the North South Agreement on Vernacular Heritage, supporting traditional buildings etc.
---
Bristol Harbourside landmark Canons House gets GII listing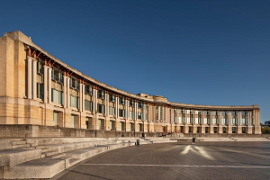 Canons House, a landmark building on Bristol Harbourside, has been awarded Grade II (GII) listed status having been built as a regional headquarters for Lloyds Bank between 1988 and 1991 (Arup)
---
BRE/BEIS project to modernise home energy rating scheme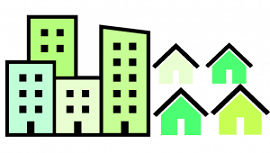 The Building Research Establishment (BRE) has announced a new project with the Department for Business, Energy and Industrial Strategy (BEIS) to improve and modernise the home energy rating scheme used to measure the energy and environmental performance of UK homes.
---
Interdisciplinary IHBC accreditation recognised by CSCS for PQP Cards

Sector lead the Construction Skills Certification Scheme (CSCS) has recognised the IHBC's professional accreditation and support (CPD etc.) in awarding its PQP (Professionally Qualified Person) cards.
---
IHBC Heritage Marketplace provides learning-led virtual engagement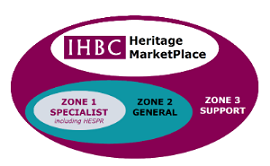 The IHBC's 2022 Aberdeen School Heritage MarketPlace (4.30-7.30PM, 15 June) is designed to extend the scope of a traditional IHBC School exhibition floor.
---
Unearthing the history of Gloucester's 'the Fleece' Hotel starts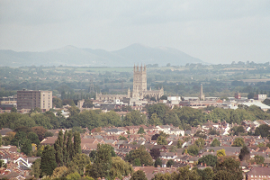 Work to repair a fire-hit medieval hotel in Gloucester is underway as crews have started work to strip back some of the modern trappings and reveal the historic framework.
---
Booking Open for IHBC Annual School: Aberdeen, 16-18 June 2022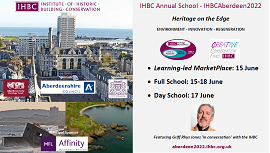 Options for in-person and virtual delegates to explore 'heritage on the edge' across up to 4 days of IHBC engagement & learning.
---
European Heritage Heads Forum statement on Ukraine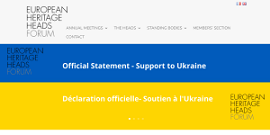 The Secretariat to the European Heritage Heads Forum has has coordinated its declaration of solidarity and support for Ukraine's cultural heritage institutions.
---
Welcome to #IHBC25 – 25 years since we turned professional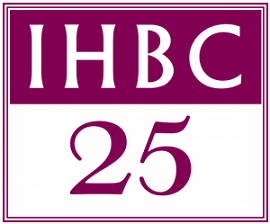 2022 will see the IHBC mark a quarter of a century since our incorporation as a professional body supporting and accrediting built and historic environment conservation specialists. We're kick-starting it by inviting your ideas on how to mark this special year!