Planning for sustainable historic places
In the heritage sector, sustainable development should be discussed not only in terms of efficient building performance, but also in the wider context of place and planning.
---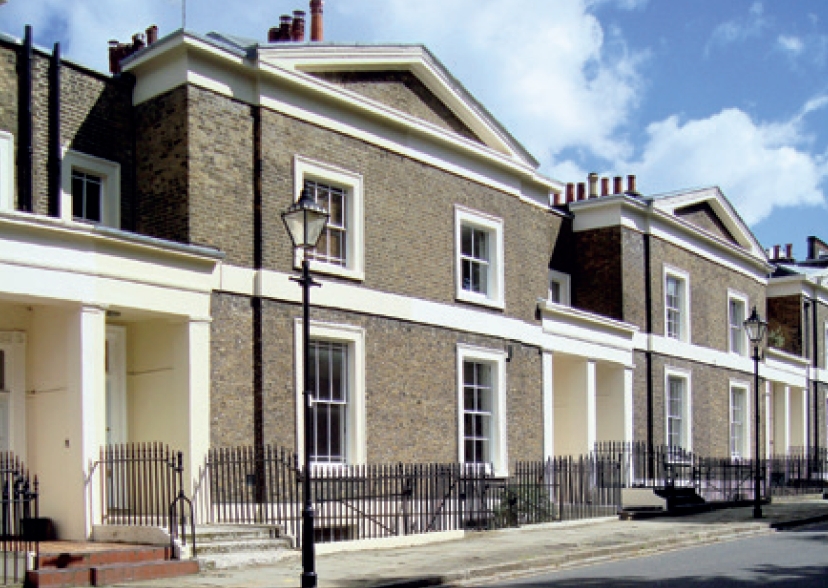 [Image: The Lloyd Baker estate in Islington, London: a historic area showing the best of urban design qualities. Dave Chetwyn.]
Those who plan for historic places need to assess the sustainability values of the area (social, economic, environmental) in addition to understanding heritage values.
Such analysis needs to address uses, live / work patterns, movement, and other factors, such as:
Pedestrian permeability and connectivity. Historic layouts tend to be more permeable and convenient for pedestrians. Clearly, some new towns deal with pedestrian and vehicular movement in a very different way. But traditional historic street layouts were a result of meeting pedestrian need.
Mixed use. Historic areas have developed incrementally over time and usually have a finer grain of mixed use, reducing the need for car-based journeys. Sometimes there are residential uses located above commercial uses. There is a greater tendency to single use where places have been comprehensively redeveloped.
Concentrations of facilities. Historic city, town and village centres have concentrations of community and other facilities and also often better accessibility by public transport.
Building patterns. Historic centres often include high density, party-wall construction, with active street frontages. Such urban patterns represent an efficient use of land.
Urban design analysis often shows that historic areas have superior characteristics in terms of layouts, mixed use, concentrations of facilities, permeability and other characteristics. Good planning can build on these qualities.
It is also important to recognise the different ways in which historic buildings and areas support sustainable and inclusive economic growth, and fulfill community needs. This is often through the natural process of growth and decline, and resulting changing property values.
Most city and town centres have transitional areas, where traditional industries or commerce have declined, leading to suppressed property values. In such areas, historic buildings are often the means to providing flexible and affordable accommodation, essential to supporting enterprise, creative businesses, knowledge-based business, social enterprises, specialist goods suppliers and minority goods. So heritage can help to deliver not just more sustainable, but also more inclusive growth.
New development in historic areas can make places more sustainable or, if poorly conceived and designed, less. Groups involved in preparing neighbourhood plans often address heritage issues, either through specific heritage policies or through land use, growth, urban design and other policies that impact on how historic buildings are used, and on how historic areas adapt to meet the needs of current and future generations.
In relation to planning policies, the National Planning Policy Framework (NPPF) defines sustainable development as having social, economic and environmental dimensions. So heritage is considered by neighbourhood planning bodies as an integral part of the wider social, economic, and environmental planning of the area.
The basic conditions that neighbourhood plans must meet include achieving sustainable development. Achieving sustainable development could address various issues:
Planning for growth. Accommodating housing growth near existing centres helps to ensure that historic settlements and their community facilities remain viable. Unfortunately, the default position of some is that new housing development is automatically a threat or a necessary evil. But housing growth is often part of the solution for historic town centres.
Integration. Ensuring that new development integrates with established centres is essential, in particular through consideration of pedestrian connectivity and permeability. Ease of movement is not just about pedestrian convenience; it can fundamentally affect the viability of shopping areas.
Patterns of growth. Policies should ensure that new uses and growth are allowed in sustainable locations. This could include sites within existing settlements, in urban extensions to established centres, or in areas well served by public transport. This can be achieved by various means, such as site allocations, definition of growth envelopes, identification of areas of development restraint, and designation of local green space.
Land use. Use policies are a means to supporting diversification, allowing existing centres to adapt to modern needs. For example, policies could support food, drink, recreational and cultural uses in retail areas, or commercial uses in agricultural buildings. Policies can also encourage and enable employment development and community facilities, as part of a balanced mix of uses.
Heritage-led regeneration. Enabling heritage-led regeneration and economic development can be a key component of planning policies, especially in transitional historic areas where large-scale changes of use are occurring. This includes older commercial and industrial areas, where decline has occurred, but also where low land values and rentals can be a magnet to small-scale enterprise, knowledge-based business and creative industries.
At a more strategic level, the serious discrepancies in economic performance between different parts of the country represents a serious threat to sustainable growth. Land and house-price inflation are severe problems in some parts of the country, especially London and the south east.
At the same time, there are many parts of the country where the development sector has yet to recover from the economic problems of almost a decade ago. In other areas, there is an imbalance between costs of housing and the strength of the local economy, fuelled by a range of factors such as second-home ownership and commuters (in Cornwall and rural Norfolk, for example). In many rural areas, high house prices exclude many working in the rural economy.
Less than a decade ago, the housing pathfinders were based on a broad-brush view that there was an over-supply of housing in those areas and a need for managed decline. This led to the destruction of many houses, without proper consideration of alternative strategies involving retention and creation of demand. It is now difficult to reconcile this with the current emphasis on the national housing crisis. It is interesting to note that heritage bodies like SAVE rigorously campaigned against the pathfinders at the time.
The aftermath of this policy is still to be seen in areas such as Liverpool and Stoke-on-Trent. In fact, the issue for such housing is one of under-demand and economic viability. The challenge is in how to incentivise employment-creating development in these areas, so as to create demand for residential properties, making their refurbishment more viable. The problem is one of geographical economic imbalance.
Managed decline is a negative and unsustainable concept. It is planning for failure. Just a few decades ago the waterfront and city centre in Liverpool were the subjects of a debate about managed decline. Thankfully those arguing for managed decline lost and the Albert Dock was listed. Today Liverpool is a vibrant city centre and the waterfront was recently voted in an RTPI poll as the greatest place in England.
The challenge for the heritage sector is in reconciling heritage conservation with the need to create fit-for-purpose, sustainable and inclusive places. For professional heritage practitioners involved in managing or supporting change, a complex range of factors is involved, including land use, transport, movement, permeability, townscape, economic development, town centre viability and numerous other factors.
So building performance is part of a much bigger picture for heritage and sustainability, with social, economic and environmental dimensions. Indeed, it is not sustainable practice to improve the performance of a building, if it then accommodates a new use in an unsustainable location.
There is an apparent mismatch between the sometimes narrow 'buildings' focus on sustainability and the way it is being addressed by those who live, work and own property in historic buildings and areas. This is especially the case for those who are now involved in planning for the future development of their areas through neighbourhood plans or community-led development, the latter sometimes including taking on heritage assets.
While not diminishing the importance of retrofitting, there is a problem if this is the sole focus, excluding consideration of what makes places sustainable. The challenge for national heritage bodies is on how best to support people and groups actively involved in conservation in different localities. To achieve this, a comprehensive and all-encompassing perspective is required. To focus on building performance in isolation rather misses the point
---
This article originally appeared in IHBC's Context 150, published in July 2017. It was written by Dave Chetwyn, managing director of Urban Vision Enterprise and of D2H. A former chair of the IHBC, he chairs the institute's communications and outreach committee.
--Institute of Historic Building Conservation
IHBC NewsBlog
IHBC Jobs etc - latest skills review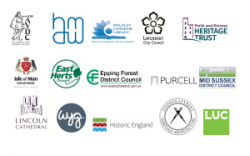 Heritage specialisms from regulation and regeneration to project management, design and more all featured in our 'Jobs etc.' service, with many posts still open!
---
Reminder - IHBC fees were due in April but remember money is not a barrier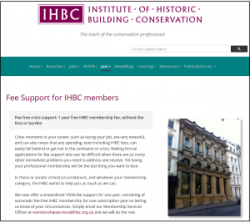 With low fees to no fees IHBC membership offers great value for the progression of your heritage career, job or trade.
---
IHBC HESPR top pick from £160K+ costed work this week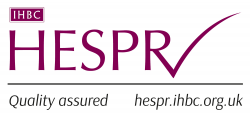 NHMF seeks suppliers for 'baseline survey' of register of support services among grantees; closing 07/09, value £15,000.
---
IHBC supports Civic Voice 2018 conference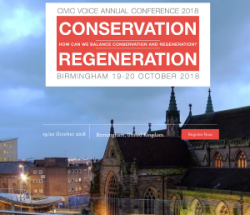 'How can we balance conservation and regeneration?' takes place in Birmingham on 19/20 Oct and the IHBC is delighted to host a stand for delegates across both days.
---
IHBC - Heritage from the doorstep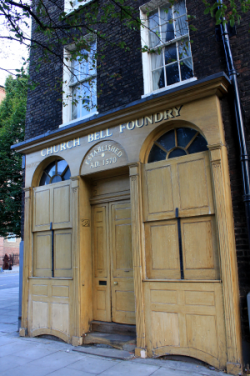 Charity hopes to buy back historic Whitechapel Bell Foundry from developers.
image: By Mramoeba – Own work, CC BY-SA 4.0, https://commons.wikimedia.org/w/index.php?curid=53705569
---
IHBC CPD Boost 1 - DBW on Prefabrication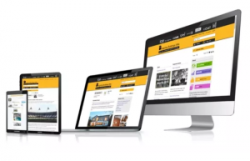 IHBC's Conservation Wiki re-posts from our membership journal on post-war mass housing with DBW offering a briefing on prefabrication.
---
IHBC CPD Boost 2 - EMPs for building design and construction
DBW offers a new briefing on environmental management plans which are an essential tool for setting and managing environmental objectives for a project.
---
Court of Appeal on principles in considering the setting of listed building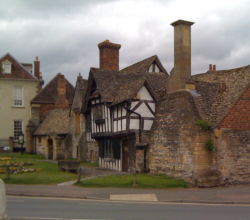 Local Government Lawyer reports on the Court of Appeal's judgement on the general principles of considering the setting of listed buildings and the effect of developments.
---
BEFS calls for case studies for next Historic Environment Audit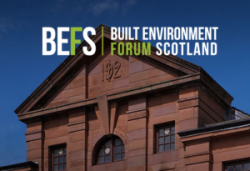 Built Environment Forum Scotland (BEFS) is seeking data and case studies for the next Scottish Historic Environment Audit.
---
House of Lords Select Committee Inquiry seeks views on regenerating seaside towns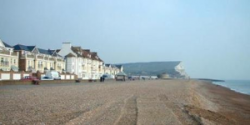 Written submissions are invited, with a deadline of 1pm on Tuesday 9 October 2018.
image: Parliamentary copyright images are reproduced with the permission of Parliament
---
HES Consultation: Conservation of historic plasterwork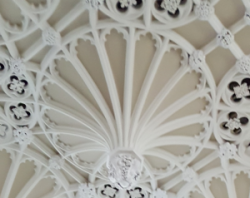 Historic Environment Scotland is seeking assistance with views on conserving historic plasterwork in Scotland, in a survey commissioned from Adams Napier Partnership.
---
Government strategy for Civil Society in England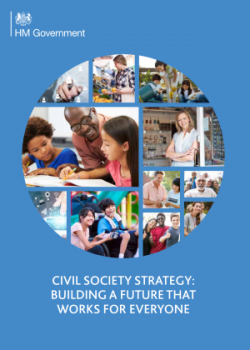 England's DCMS and Office for Civil Society have issued a strategy setting out long term plans to create a country that works for everyone', the first such strategy in 15 years.
---
LI new president launches #ChooseLandscape careers campaign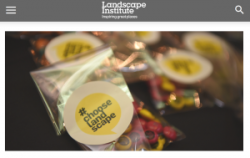 A careers campaign launched by the new president of the Landscape Institute(LI), Adam White, aims to address urgent skills shortages in the landscape profession.
---
Alan Jones elected RIBA President 2019-21
Alan Jones will take over the two-year presidential term from Ben Derbyshire next year (1/09/2019) while from 1/09/2018 he will officially become RIBA President Elect.
image: RIBA website
---
Architecture Apprenticeships in England: update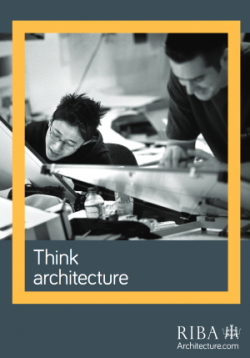 The RIBA has announced that the first standards for architecture apprenticeships have been approved, for both architectural assistant and architect roles.
---
SAVE on local legal challenge to 40 storey tower block in Manchester launched
Manchester Civic Society, through Steve Speakman, chairman, is issuing a legal challenge to planning permission for the tower block within a conservation area, supported by SAVE.
---
ICE on making cities more gender inclusive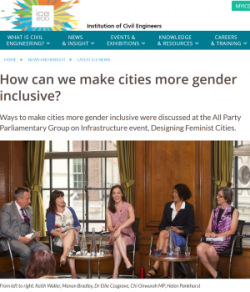 Ways to make cities more gender inclusive were discussed at the APPG event, 'Designing Feminist Cities', on 19 July at ICE's London headquarters.