Astley Castle and the Landmark Trust
Introduction
The Stirling Prize for Architecture is the competition for contemporary British architecture, awarded in the past to projects by Norman Foster and Zaha Hadid. For the 2013 competition to be won by Astley Castle in Warwickshire – in essence a conservation scheme – was remarkable. That said, both the approach and the end result were far from conventional.
A fortified manor house, Astley Castle was established in 1266. It was licensed by Henry III from his tent at the siege of Kenilworth and stands on a moated site close to its former collegiate chapel (now the parish church). In its heyday it was a place of real status: home to the first husband of Edward IV's queen, Elizabeth Woodville, and later to Sir Henry Grey, Duke of Suffolk and father of Lady Jane Grey. Sir Henry was hunted down by Mary Tudor's soldiers in the park at Astley, and taken prisoner while hiding inside one of its oaks.
Time, however, was to take a heavy toll on the building. In 1978, after a spell as a hotel, it was burned out in a mysterious and devastating fire. What remained was a charred shell, further denuded by vandals and thieves, and literally and visibly collapsing. With no roofs or floors and almost no interior fittings, rescuing this complex multi-period structure was always going to be challenging.
After much discussion and research the Landmark Trust decided on a radical approach. When the competition was held to find an architect, the brief asked for 'a bold response to the question of how a contemporary building can co-habit with one that is both remarkable and very old'. The successful architects, Witherford Watson Mann, who had no significant experience with historic buildings, proposed an approach which allowed for more than co-habitation: a meaningful physical integration of the old and the new. It is precisely the harmony between these two very distinct categories of work at Astley Castle that has been its making, made possible by a generous grant from the Heritage Lottery Fund and the support of a host of others.
Background
In opting for a contemporary response to the problem of how to save Astley Castle the Landmark Trust was cutting new turf, but not completely so. The charity has been going for almost 50 years during which time some 195 buildings, almost all in some degree of decay or dilapidation, have been brought back into use through a wide range of design approaches.
On the Cothele Estate in Cornwall the derelict remnants of the 19th-century Danescombe copper and arsenic mine had provoked creative thinking as early as 1972. Here the Landmark Trust, working with Paul Pearn of Pearn and Procter Architects, took on the roofless buildings and created a stacked dwelling in the old engine house to create a domestic building from an industrial one.
A terrace of open timber slats was constructed at the top of the walls which carried the axles of the winding gear. On the top floor the open gap where the lever of the main engine once protruded was glazed in to form a bedroom with a wonderful view down the valley. The glazing was arranged in small overlapping pieces as often found in early industrial buildings. The result is a stacked tower that visitors have compared to a tree house. The design and materials were in an industrial idiom but the function had been transformed and a number of substantial features were completely new additions.
Where a building is substantially ruined, as Astley Castle was, reinstatement can in some cases be made to work – indeed reinstatement has generally been the Landmark Trust's preferred approach. In Denbighshire, North Wales, cut off from modern access routes stood the abandoned shell of Dolbeldyr, a manor house built in 1578. Here, in the wake of Henry VIII's subjugation of Wales, the humanist Henry Salesbury wrote and published the first grammar of the Welsh language. Salesbury was attempting to place this ancient language on the same footing as Latin or Greek, giving the house good claim to be the birthplace of modern Welsh.
With architect Andrew Thomas, the Landmark Trust undertook a major project at Dolbeldyr in 2002. The building was restored to what was believed to be its original form, using 16th-century methods and materials in the process. The fact that the building had a prominent and well-understood single architectural phase, which also represented its period of greatest cultural significance, underpinned the conservation philosophy.
To secure a new use for a derelict building, Landmark has, on occasion, carried out extensive removal as well as reconstruction. Ascog House on the island of Bute was erected by John Stewart, coroner of Bute, in the 1670s. Two centuries later the house more than doubled in size with the addition of poorly built new ranges containing servants' accommodation and reception rooms. By the 1980s the building, with its unhappy warren of rooms, had been abandoned. Structurally unsteady and architecturally incoherent, Landmark took it on and with Stewart Tod and Partners of Edinburgh reinstated its 17th-century form and scale by demolishing most of the Victorian additions, retaining only a small section of Victorian work remodelled as a new 'tower house'.
Technological and environmental change have also informed Landmark's work in recent years. Old and less-old buildings alike can present challenges. In the sweeping landscape of north Devon the Landmark Trust acquired Anderton House, a remarkable family home built by Aldington and Craig for Ian and May Anderton in 1969–71. The house that resulted is now Grade II* listed in recognition of its blending of local vernacular with the austerity of the modern movement, which Peter Aldington characterised as 'listening to the past to make a building of the present that would serve for the future'.
When Landmark was approached, the building had suffered from flooding to such an extent that the plate glass windows in the living room had been shattered by the floodwater's outward thrust. Landmark acquired the house and undertook extensive works to address the drainage issues that had caused so much damage. While it has been furnished and decorated to celebrate the period of English design it represents, Landmark has continued to adapt it to keep it functioning, most recently with the installation of an air source heat pump in 2012. Its popularity among more traditional heritage buildings in Landmark's collection is remarkable, and visitor surveys demonstrate time and again that it causes those who stay there to think differently about architectural space and about buildings old and new.
The approach to rescuing Astley Castle was, therefore, one to which the Landmark Trust brought a considerable body of experience. The condition and circumstances of any historic building is unique and each building needs a different response. Landmark's experience suggested that modern reuse involves adaptation in even the most conservative scheme, that bold acts are sometimes necessary, that clarity of purpose is all-important, and that the quality of materials and craftsmanship is always vital.
The design competition for Astley Castle was entered by a series of brilliant architects. In the end, however, the scheme by Witherford Watson Mann was chosen for the fact that it saw the new work as growing physically out of the old, rather than standing alongside it. A weaving together of ancient and modern in which the modern not only completed the ancient but also provided the structural rigidity it had lost, captured the imagination of the selection panel. The success with which the proposal was realised owes a great deal to the fidelity of the scheme as it was built to the original concept.
Although widely celebrated for its new work, the rescue of Astley Castle was overwhelmingly a conservation project, and a painstaking programme of repair and consolidation lies at its heart, effected by specialist contractors and Landmark's own skilled craftspeople. The result is a remarkable hybrid. The finished building looks as though a great fragment of a medieval sandstone castle has been completed by a brick counterpart, falling from the sky like a giant Tetris shape.
The concord between the thin brown-red Petersen bricks and the great blocks of Warwickshire sandstone is unquestionably one of the successes of the scheme. What is particularly striking about Astley Castle, of all the projects that the Landmark Trust has completed, however, is the degree of public interest and excitement. The combination of old and new seems to have fired something in the public imagination that other conservation projects, every bit as expensive, complicated and creative have not ignited. As a consequence, people who think they have no particular appetite for the old have visited and voiced their support. Through Astley Castle they have encountered and been excited by the world of conservation in spite of themselves, an achievement which is perhaps as much a victory for conservation as the rescue of the castle itself.
---
This article originally appeared as: 'The art of intervention, Astley Castle and the Landmark Trust' in IHBC's Yearbook 2014, published by The Institute of Historic Building Conservation. It was written by Anna Keay PhD, who became the director of the Landmark Trust in July 2012 following two years as a trustee. She is a historian and curator with a specialist interest in 17th-century British history. She worked for English Heritage from 2002–12 where, as curatorial director, she was responsible for the presentation of its historic properties, collections and public archive.
--Institute of Historic Building Conservation
IHBC NewsBlog
Watch IHBC's webinar on 'Retrofit of Traditional Buildings'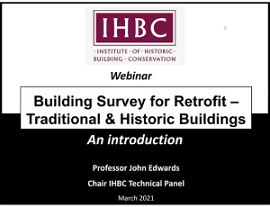 On 26 March the IHBC, led by Prof. John Edwards, hosted a free one-hour CPD webinar 'Introduction to Building Survey for Retrofit' for sector professionals.
---
Has the world left Europe behind?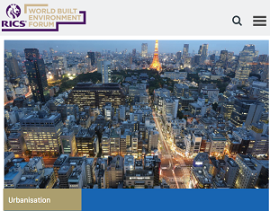 Greg Clark, writing an opinion piece for RICS, explores how good governance in cities pays dividends.
---
AHF on 'Transforming Places through Heritage'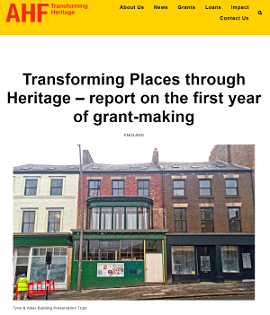 The Architectural Heritage Fund has issued a report on the first year of its 'Transforming Places Through Heritage' grants programme, funded by DCMS.
---
'Star Cities', Marvels of Renaissance Engineering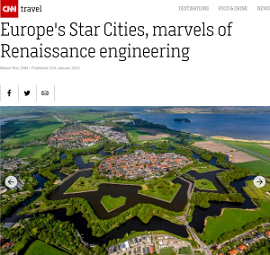 Europe's star cities are scattered all over Europe but their perfect geometrical beauty can only be fully admired when seen from above.
---
COTAC Releases Insight 1 series – The Need to Appreciate the Built Heritage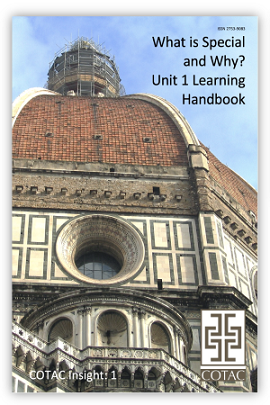 The freely available Insight 1 series targets a wide range of cohorts who wish to gain an appreciation of practical heritage conservation.
---
Palace of Westminster 'deteriorating faster than it can be fixed'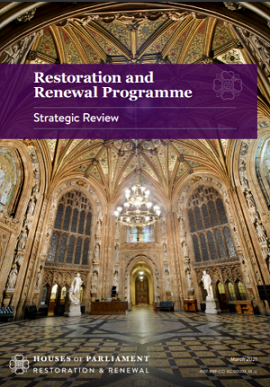 The restoration and renewal of the Palace of Westminster is of 'paramount importance' according to the recent strategic review.
---
Find Webinars and other Events pertaining to Heritage Conservation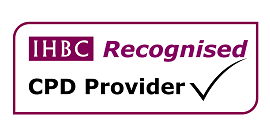 The IHBC's monthly CPD Circular showcases upcoming Events, Awards, Placements, Bursaries & Scholarships, Calls for Papers and more from across the UK and beyond.
---
139-Year-Old Victorian house moves through San Francisco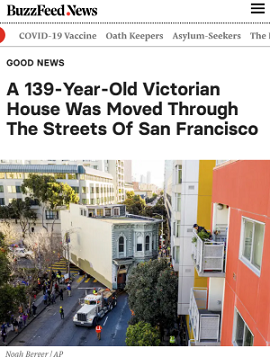 The move of a 139 year old Victorian House through the streets of San Francisco drew an excited crowd of onlookers who came out to watch a truck slowly and carefully pull the historic house through the streets.
---
'Local Heritage Listing: Identifying and Conserving Local Heritage' Published
Historic England has published a new edition of its advice note on how local heritage listing and local heritage lists can be formally identified as part of the wider range of designation so that they can be taken into account in planning applications.
---
Hammersmith Bridge illuminated red in Valentine's Day message to Government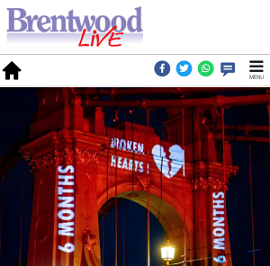 The stunt aimed at highlighting ongoing delays to its repair, as the 133-year-old west London bridge has been closed to traffic since April 2019 when cracks appeared in its pedestals.
---
Drone Surveying a London Landmark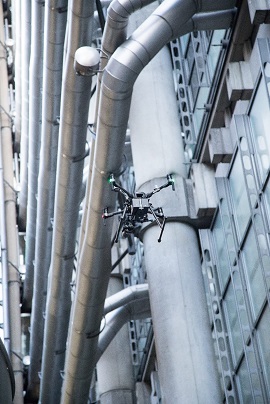 Uninhabited Aerial Vehicles (UAVs) have been used to undertake a survey of the Lloyd's building's external façade in the heart of the City of London.