6 Things You Didn't Know About Shop Drawings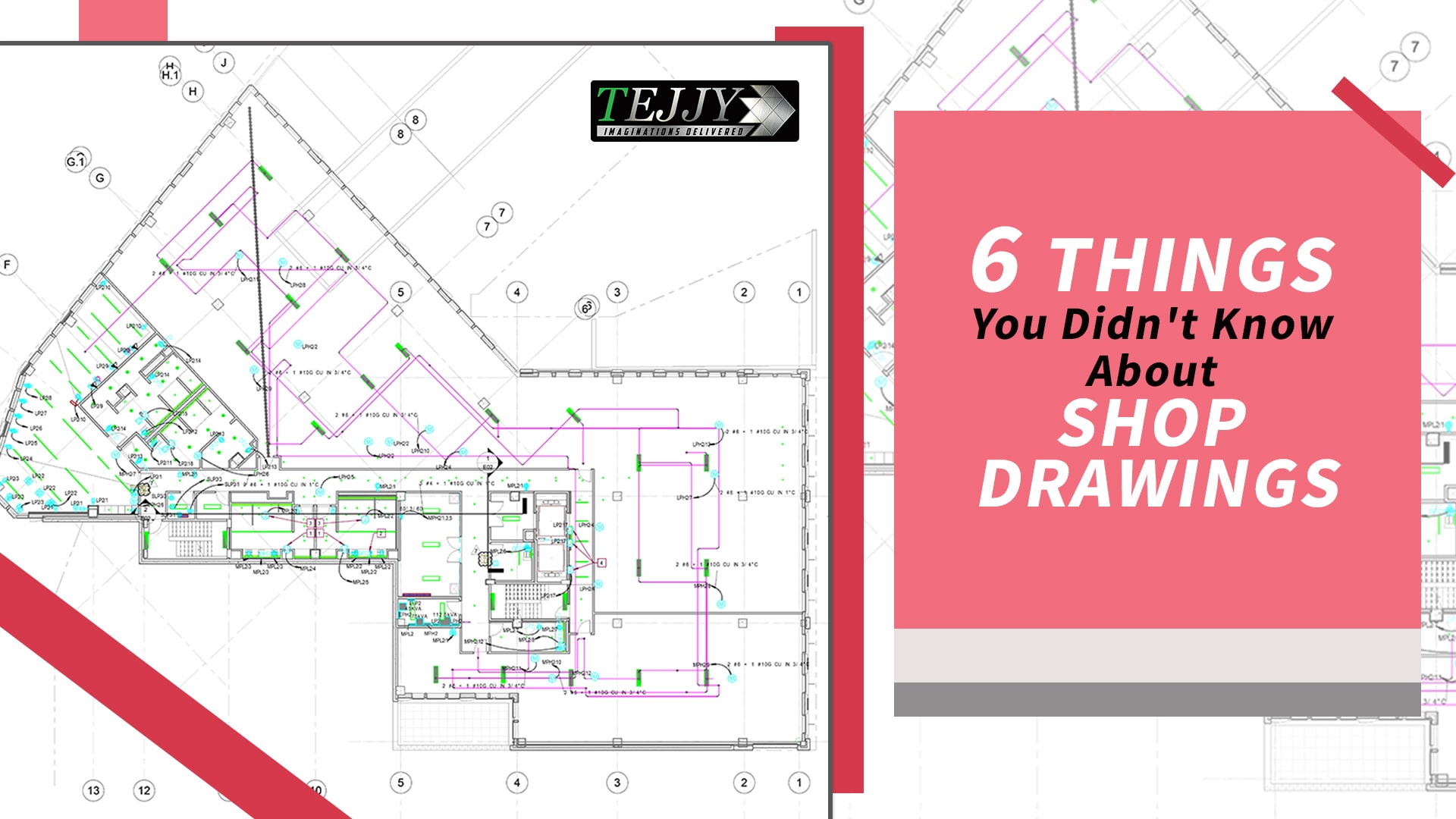 [edit]
Introduction
A drawing or set of drawings that were are produced by the fabricator, contractor, supplier, manufacturer, subcontractor, or consultants is referred to as a shop drawing. For prefabricated components, shop drawings are often necessary. Elevators, structural steel, trusses, pre-cast concrete, windows, appliances, cabinets, air handling equipment, and millwork are some examples. Installation and coordination shop drawings for MEP trades such as sheet metal ducting, piping, plumbing, fire protection, and electrical are also important.
It is not possible to fabricate architectural components without first having architectural shop drawings created. Shop drawings for buildings typically display a greater level of detailed information than architectural construction documents.
Structural shop drawings are created for structural steel, trusses, reinforced concrete, pre-cast concrete, and other structures. Structural engineers help in creating structural shop drawings which are compatible with the structural requirements of the building.
Electrical, plumbing, fire protection, and mechanical shop drawings are all included in what are known as MEP shop drawings. These designs aid in the fabrication of these services in accordance with the design and specifications of the structure.
The structure and shape of any building's facade are depicted in facade shop drawings. Facade shop drawings, which include material specifications and dimensions, aid in the creation of the aesthetic of a building's elevation.
[edit] 6 things you didn't know about shop drawings
[edit]
Conclusion
Shop drawings are an important output of BIM process. shop drawing best practices helps in the building construction process by helping in a precise and fast fabrication process, saving time and labour. Shop drawing services are going to various innovative technologies like AI and robotics, which are making the building construction process much easier and more innovative.
Shop drawings are used for the fabrication and installation of architectural, structural, and MEP services of a building. Shop drawings help in showing a clear picture of how to fabricate various building components and how to build them on the construction site.
Shop drawings are the precise drawings that are used for the prefabrication process and installation of building components. While, construction drawings are drawings that are made for the construction process with basic dimensions, and fewer details compared to shop drawings.
In construction management, submittals include shop drawings, data on the materials being used, product samples, and data on the finished product. The architect and the engineer are primarily responsible for determining whether or not the correct items will be put on the project, so they are the ones who need to review the submittals.
BIM Directory
---
[edit] Information Requirements
---
[edit] Information Models
---
[edit] Collaborative Practices
---
[edit] Standards
---
[edit] Levels of BIM
---
[edit] Glossary
---
[edit] Guide to BIM Level 2