The Hydro Electric Station on the River Dee
A project to bring new life to the former Hydro Electric Station on the River Dee in Chester shows how building conservationists can work with the voluntary sector.
Donald Insall Associates wants to give something back in the places where we work, including through a range of support for the amazing people who voluntarily care for, fight for and proactively seek improvements for our built heritage. This might be pro-bono architectural support for a church or simply giving time for colleagues to sit on a local committee. Sometimes these extra-curricular activities lead to us being both conservation campaigner and conservation architect.
The Hydro Electric Station on the River Dee, a Grade II listed building, was commissioned in 1913 to provide electricity for Chester, which it did for about 40 years, before being converted into a water pumping utility which ceased operation only in the last couple of years. The University of Chester recently looked at recommissioning a hydro-electric plant. This proved not to be feasible, in part because the turbines would have proved too attractive to the Dee's migrant salmon, whose journey would have ended messily and prematurely in Chester.
Although the Hydro is not Chester's most attractive listed building, it is probably its most protected. In addition to being listed and in a conservation area, it sits on the weir, so works require scheduled monument consent and must satisfy a plethora of habitat and environmental criteria, being in a special area of conservation and a site of special scientific interest.
We were in the right place at the right time when a group of scientists, academics and environmentalists started to look again at the building and arranged rare access. The Hydro was built into the Dee parallel with the old Dee Bridge (another scheduled monument). Its principal internal space is the long Turbine Hall, whose floor is just above the tidal river's highwater mark, some three metres below the street. A fine timber-panelled door opens on to the street, but it leads only to a ladder with no room for a stair. The building is currently accessed by dodging traffic on the Dee Bridge and descending a steep external stair. Once inside, the poor condition, of the flat roof in particular, becomes evident. Acro-props juggle for space with tons of late-20th-century redundant pumping equipment, switchgear and desilting mechanisms. No machinery of any historic value remains.
One major hurdle for linking local groups with their heritage is the misconception that a building can not be touched if it is listed. After opening eyes to the art of the possible, we had to find a way to move it on as a viable project. This included providing a way to get the public, including prams and wheelchairs, down to the Turbine Hall; fitting in some toilets; dealing with floods; making a fire escape; repairing the roof and perhaps using it; installing zero-carbon technology; protecting the fish, ducks and cormorants; sorting out asbestos; and keeping the River Dee clean and safe. We offered to prepare some pro-bono layouts to help the group pursue a possible route of funding from local industries, but it soon became obvious that a vehicle was needed within which a viable project might develop.
In Chester we support the Cheshire Historic Buildings Preservation Trust (CHBPT), of which I am chair. After checking with other trustees, the CHBPT offered to help the Hydro group – and gained a couple of enthusiastic new members at the same time. When working with and for community groups, we have to advise on the realities of getting a project under way. That basically comes down to funding. Although it is perfectly feasible for a community enterprise to partner with a private developer in order to gain a viable public-private partnership, the risk profile, conservation deficit and ownership hurdles all stack up against this as an option. It certainly did with the Hydro. The CHBPT has become the vehicle through which a new use can be designed, a funding framework developed and pre-application discussions made before it is handed on for another trust to manage.
What helped the Hydro was its location: not the joys of the Dee but its proximity to one of Chester's principal, Roman, roads as it passes into the walled city at the Bridgegate, and its eligibility for new government high street funding. I put together CHBPT's funding application to the Architectural Heritage Fund, the first resort of building preservation trusts. Working on the early stages of projects like this usually means a bit of effort in your own time. I can not expect Insall to pay my wages while I chase every conservation rainbow in Cheshire. The application for a project viability report was successful. The scientific faction of the community group made a parallel and successful funding application to Cheshire West and Chester's climate emergency fund by promoting the project's key aim of expressing alternative energy sources.
It is at this point in such an enterprise that the architect, design team and business planner normally come into the picture. There are probably two basic ways that a building preservation trust (BPT) might get its team together: either by gaining heavily discounted fee quotes to include in the grant application, or by telling the consultants how much money they have and how much heavily discounted work they can squeeze out of them. BPTs or other community groups necessarily lean heavily on the goodwill of consultants; some friendly engineers and quantity surveyors dread me phoning them to see if they are interested in an 'interesting' project.
My personal involvement and Insall's support for the CHBPT and other groups is not wholly altruistic. There is always the chance that a nice project will develop. The agreement with the CHBPT is that Insall will take on early stages, for the usual heavily discounted fee. It is always fun and rewarding, and good training for younger colleagues. We do get some income (in case any of my fellow directors read this), even though we have to go through a tender process for any more lucrative project phases.
As with the Hydro, the usual client-architect relationship develops. As I write this, we are in the early stages of developing design options to test the viability of the project with the business planning team, and to gauge the reaction of the conservation officer and planners to the interventions necessary for access, function and financial sustainability. Another key point for the conservation team to clarify for community groups is that even if money can be raised for the capital works, the project must be made economically sustainable. Revenue for rent, rates, wages, maintenance and all the inherent costs of populating a building has to be found.
At the Hydro this might mean adding a glass box on its roof. Although we are all used to the tensions of managing change for regeneration, within the context of the National Planning Policy Framework the groups' passions for making radical change in a building to find it a new life have to be balanced with the possibility of gaining consent. If the planners and conservation officers are set against a radical regeneration scheme but the project needs the value of the additional floor space, the project will not be viable.
If you are tempted to get involved with, or indeed set up, a building preservation trust (check out the Heritage Trust Network), be prepared for the long haul. The level of unpaid and voluntary support intensifies at each funding round, the level of uncertainty and emotions increases at each, and more often than not someone else steps in, collects the awards and reaps the rewards of your efforts. But it's worth it, isn't it?
---
This article originally appeared as: 'This could be Chester's most protected building' in Context 169, published by the Institute of Historic Building Conservation (IHBC) in September 2021. It was written by Tony Barton, chairman of Donald Insall Associates and of the Cheshire Historic Buildings Preservation Trust.
--Institute of Historic Building Conservation
IHBC NewsBlog
Bristol Harbourside landmark Canons House gets GII listing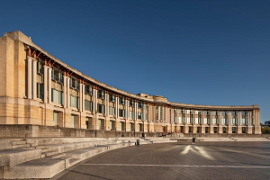 Canons House, a landmark building on Bristol Harbourside, has been awarded Grade II (GII) listed status having been built as a regional headquarters for Lloyds Bank between 1988 and 1991 (Arup)
---
BRE/BEIS project to modernise home energy rating scheme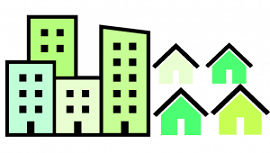 The Building Research Establishment (BRE) has announced a new project with the Department for Business, Energy and Industrial Strategy (BEIS) to improve and modernise the home energy rating scheme used to measure the energy and environmental performance of UK homes.
---
Interdisciplinary IHBC accreditation recognised by CSCS for PQP Cards

Sector lead the Construction Skills Certification Scheme (CSCS) has recognised the IHBC's professional accreditation and support (CPD etc.) in awarding its PQP (Professionally Qualified Person) cards.
---
IHBC Heritage Marketplace provides learning-led virtual engagement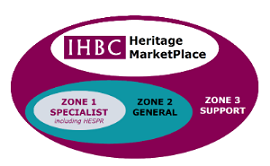 The IHBC's 2022 Aberdeen School Heritage MarketPlace (4.30-7.30PM, 15 June) is designed to extend the scope of a traditional IHBC School exhibition floor.
---
Unearthing the history of Gloucester's 'the Fleece' Hotel starts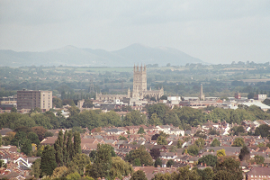 Work to repair a fire-hit medieval hotel in Gloucester is underway as crews have started work to strip back some of the modern trappings and reveal the historic framework.
---
Booking Open for IHBC Annual School: Aberdeen, 16-18 June 2022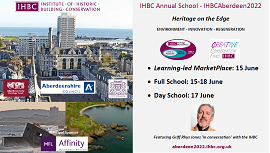 Options for in-person and virtual delegates to explore 'heritage on the edge' across up to 4 days of IHBC engagement & learning.
---
European Heritage Heads Forum statement on Ukraine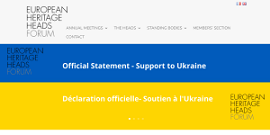 The Secretariat to the European Heritage Heads Forum has has coordinated its declaration of solidarity and support for Ukraine's cultural heritage institutions.
---
Welcome to #IHBC25 – 25 years since we turned professional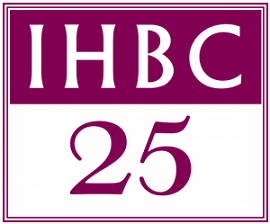 2022 will see the IHBC mark a quarter of a century since our incorporation as a professional body supporting and accrediting built and historic environment conservation specialists. We're kick-starting it by inviting your ideas on how to mark this special year!
---
IHBC launches new Guidance Note on 'Design sources for historic building conservation'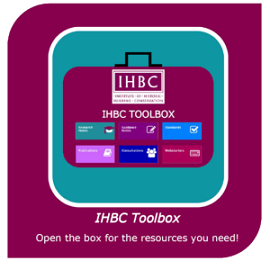 The IHBC's latest Guidance Note adds to the institute's open-access, online practitioner's Toolbox.
---
IHBC at COP26 - Conserving our Places Conserves our Planet - Podcast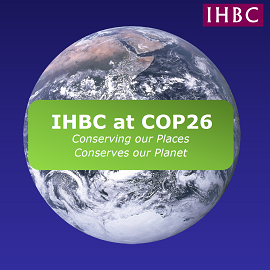 The IHBC seeks to raise awareness and understanding of how building conservation philosophy and practice contributes towards meeting the challenge of climate change.