Industrial Heritage Protection and Redevelopment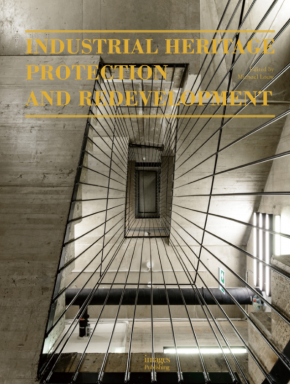 Industrial Heritage Protection and Redevelopment, Edited by Michael Louw, Images Publishing, 2018, 287 pages, 125 black and white and 487 colour illustrations, hardback.
---
For anyone involved in repurposing industrial heritage, 'Industrial Heritage Protection and Redevelopment' is nothing less than inspirational. It clearly illustrates the potential of redundant industrial buildings for a wide variety of uses and as a canvas for innovative intervention, while still celebrating and interpreting their original functions.
The thoughtful tone of the book is established at the very beginning where the editor (and author of the introductory chapter) provides this assessment: 'Adaptively reused industrial buildings are layered texts that were authored by many hands over time, resulting in numerous overlapping narratives'. He acknowledges the value of tangible and intangible heritage of past industry.
A holistic and macro-level assessment to the industrial heritage and its adaptive reuse continues with an overview of all aspects of the issue at an international level. Four short but insightful essays follow by academics from Spain, the Czech Republic, and Portugal (two). They assess the value of industrial heritage, the causes and opportunities of industrial decline and, helpfully, establish roadmaps to its reuse, through planning and political policies and/or through the commitment of individual owners, communities and potential users. All are well-referenced, and capture the practical, economic, social and environmental benefits of retaining and reusing industrial heritage.
The majority of the book is dedicated to 36 case studies from around the world. Surprisingly none are from the UK – perhaps because most of the successful and worthwhile examples in the UK stick by default to the safe option of residential conversion with minimum intervention/ extensions. By contrast, the case studies illustrate the opportunity to use industrial buildings as office spaces, art spaces, commercial spaces, public buildings and mixed use 'building complexes', and for hotels and residences. The extent, variety, creativity and high quality of the highlighted interventions and extensions are remarkable. Each case study provides credit to the architect and client, and the date, size, location and a brief explanation of the process.
The book is lavishly illustrated with informative photographs of before and after, inside and outside, constructional detail and the buildings' settings. Added to that are many drawings, illustrations and diagrams to show elevations, sections and floor plans of interventions and conservation. Most photographs are absent of people but this merely serves to emphasise the aesthetic quality of the converted buildings as artistic creations, rather than suggesting that they are sterile shells. It is clear that most projects have been successful in making a massive contribution to the vitality and economy of their local community and to the urban landscape.
Perhaps the biggest transformation was at The Silo in Copenhagen's North Harbour, where the exterior of a former grain silo has been completely reclad with a 'striking faceted galvanized steel facade', which is articulated and punctured, in contrast to the original blank concrete facades. Nevertheless, it retains its monolithic contribution to the landscape and most of its embedded energy. Its majestic concrete interior is 'preserved to be as raw and untouched as possible'. It is an inventive lesson for similar structures elsewhere.
This is no dry text-only tome destined for a dusty bookcase. It deserves to be on the coffee table to inspire all visitors, even by a quick glance. Behind the style, it provides substance and convincing justification for the selective and creative conservation of industrial heritage, rather than wholesale clearance and replacement with wriggly tin sheds.
---
This article originally appeared as 'Canvas for intervention' in Context 165, published by The Institute of Historic Building Conservation in August 2020. It was written by John Hinchliffe, independent heritage consultant, Hinchliffe Heritage.
--Institute of Historic Building Conservation
IHBC NewsBlog
IHBC Annual School 18 June 2021: Over 25 MarketPlace Stalls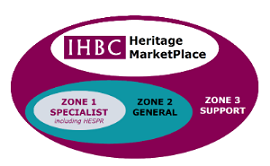 IHBC's Virtual Annual School 2021 MarketPlace stalls provide access to over 25 of the sector's most influential organisations. Book now to join!
---
IHBC Annual School: Historic Places - People Places: 18 June 2021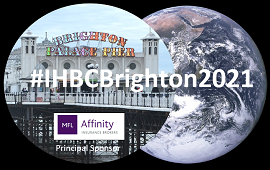 IHBC's 2021 virtual conference examines how we can best change and sustain places for the benefit of people, led by expert practitioners boasting international, national and local profiles and experiences.
---
Europe's top heritage awards honour 24 exemplary achievements from 18 countries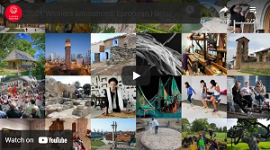 The 2021 winners of the European Heritage Awards / Europa Nostra Awards have been announced.
---
10 Local Councils in England to test the use of digital tools in planning process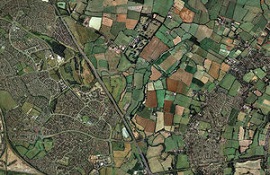 England's Housing Minister has announced a £1.1 million fund to test the use of digital tools and data standards across 10 local areas.
---
LABC launches new home improvement website: Front Door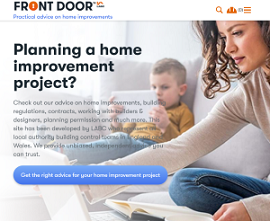 Created by the Local Authority Building Control (LABC), Front Door provides practical guidance on home improvements and renovations as well as technical advice on obtaining building control and planning approvals.
---
Oriel College decision on 'Rhodes' and Related Issues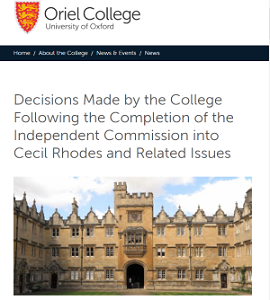 The Independent Commission established by the Governing Body of Oriel College on the memorials and legacy of Cecil Rhodes has reported.
---
Platt's Eyot fire: River Thames GII Boatyards Destroyed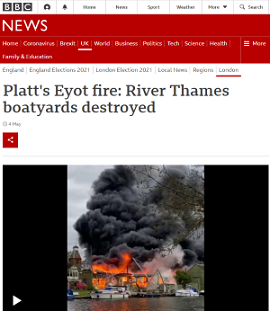 A huge blaze has destroyed two Grade-II listed boatyards on a River Thames island.
---
St Albans Cathedral restoration features a figure wearing a face-mask!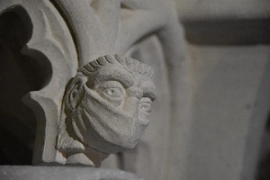 The medieval shrine of St Amphibalus has been restored to its former glory, now with 'a modern addition of a face wearing a face-mask to commemorate the shrine's restoration project' in the pandemic!
---
Ulster Canal to be Restored and Reopened in Border Region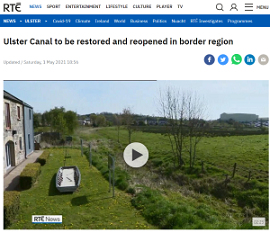 A section of the Ulster Canal, a disused canal in the border region of Monaghan and Fermanagh, will be restored and reopened as a public amenity more than 90 years after it was abandoned.
---
Remains of 'high-status' Roman villa and bath-house found in Scarborough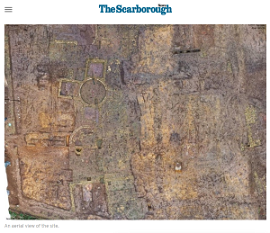 One of the most stunning Roman finds ever unearthed in Britain has been discovered on the site of a new housing development in a village near Scarborough.