Industrial Heritage Re-tooled: the TICCIH guide to industrial heritage conservation
Industrial Heritage Re-tooled: the TICCIH guide to industrial heritage conservation, Edited by James Douet, The International Committee for the Conservation of the Industrial Heritage, 2012, 242 pages, colour, paperback.
Archaeology: a handbook, Marilyn Palmer, Michael Nevell and Mark Sissons, Council for British Archaeology Handbook No 21, 2012, 326 pages, colour, paperback.
---
These two substantial and excellent paperbacks show the study and conservation of the industrial historic environment in maturity – if not actually in mid-life crisis in some places – and do it in very different ways. The TICCIH guide takes a global view and majors on philosophy and policy: it is fundamentally a divergent study. The CBA handbook, on the other hand, is entirely British, and is a working tool for the conservation practitioner: it is a scientific and convergent study. Thus these eminently readable and attractive volumes are undoubtedly compatible and complementary companions on the bookshelf.
The TICCH guide consists of 33 illustrated essays by leading industrial heritage figures from around the world; a roll-call of the British contingent includes Cossons, Falconer, Hughes, Trinder and Watson, which indicates the quality, experience and standing we can expect throughout the book. The essays are grouped under five headings, starting with a wide-ranging overview of 'Values and meanings', then 'Understanding the evidence' takes us through the investigatory possibilities raised not only by the places and documents but by the processes too.
This is followed by a large section headed 'Realising the potential', an exploration of legal protection, funding and adaptive re-use in a global range of sites, situations and cultures that will be particularly illuminating for many Context readers. We may already be aware of potential tensions between cultural heritage conservation and its green conservation companion, but the place of industrial ruins and landscapes in Japanese wabi-sabi aesthetics will be new territory for most of us. The essays move on to 'Sharing and enjoying' – studies of industrial museums and visitor sites – before sections on 'Teaching and learning' and on TICCIH itself.
The CBA handbook opens with an overview of industrial archaeology in the 21st century, stressing how it has moved on from earlier pre-occupations with technology to a wider study of the social and economic manifestations of industry, on all scales. Again there are sections on protection and on adaptive re-use, alas already perishable in their official references. The book then moves on to its main substance: detailed explanations and guidance on a full range of industries and their physical remains. These are grouped under thematic headings: Processing the products of agriculture, Power for industry, Extractive industries, Manufacturing industries, Housing the workforce, Moving around, Commercial buildings, and Utility industries.
Each industry is described to assist identification of its evidence and assessment of significance, then has key sites named, with wonderfully full and guided reading lists that are in themselves enough to justify buying the handbook. Perhaps we have to fear for the future of such publications in an age when the internet is inevitably the first recourse of the researcher? I hope not, as a handbook like this provides such a convincing quality filter on the material it sets out and the further references that it gives. It passed with flying colours the reviewer's test of how it handled already familiar topics.
Both of these books illustrate the value of a modern multi-disciplinary approach to the understanding of the historic environment. Past generations, bolstered by their academic and professional establishments, tended to study either the documents or the physical evidence, but seldom both in tandem. The industrial heritage generally has both documents and archaeology, and often oral sources too, so it has been well placed to lead in the integrated approach that most of us now take for granted.
Both books also, by inclusion and by omission, highlight the present weaknesses of industrial heritage conservation in Britain. On these islands we have been slow to rise to the challenge of the 20th-century industrial heritage, perhaps because we have such a ubiquitous comfort zone of dark satanic mills, viaducts and steam engines from earlier centuries.
We have to go overseas to find a creative response to the great industrial landscapes of the earlier 20th century, while our own great sites of the period often slip away unrecognised and unloved. Compare Zollverein in the Ruhr, or Gunkanjima island in Japan, with our own Chatterley Whitfield colliery, scheduled but mostly derelict, or the listed but threatened headstocks of Clipstone. Compare the razing of most of the Austin-Rover plant at Longbridge with the regeneration of the former Ford assembly plant at Richmond, California.
The next big test of our commitment to 20th-century industrial heritage will be the coal-fired power stations, which face extinction in the next few years. Will they vanish from our landscape, or will some be creatively retooled? If one is to be kept as a visitor experience, Ironbridge B is surely the obvious candidate, already on the edge of one of our eight industrial world heritage sites. Will we rise to the challenge?
---
This article originally appeared as 'Manifestations of industry' in Context 140, published by the Institute of Historic Building Conservation (IHBC) in July 2015. It was written by John Yates, inspector of historic buildings and areas at Historic England, and former IHBC chair.
--Institute of Historic Building Conservation
IHBC NewsBlog
HEF's Heritage Sector Resilience Plan launched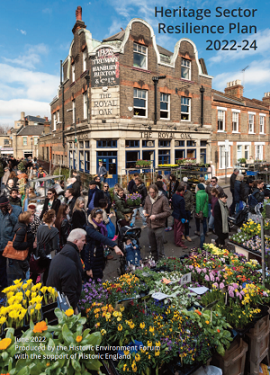 The Heritage Sector Resilience Plan, developed by the Historic Environment Forum (HEF) with the support of Historic England, has been launched.
---
Common Commitment to all Ireland's heritage – North South Agreement on Vernacular Heritage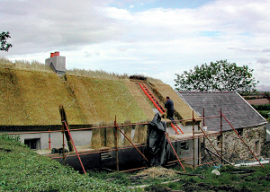 An 'All-Island' commitment to Ireland's vernacular heritage has been established with the signing of the North South Agreement on Vernacular Heritage, supporting traditional buildings etc.
---
Bristol Harbourside landmark Canons House gets GII listing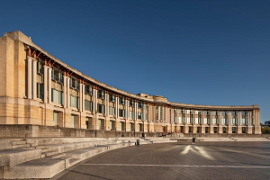 Canons House, a landmark building on Bristol Harbourside, has been awarded Grade II (GII) listed status having been built as a regional headquarters for Lloyds Bank between 1988 and 1991 (Arup)
---
BRE/BEIS project to modernise home energy rating scheme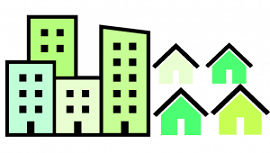 The Building Research Establishment (BRE) has announced a new project with the Department for Business, Energy and Industrial Strategy (BEIS) to improve and modernise the home energy rating scheme used to measure the energy and environmental performance of UK homes.
---
Interdisciplinary IHBC accreditation recognised by CSCS for PQP Cards

Sector lead the Construction Skills Certification Scheme (CSCS) has recognised the IHBC's professional accreditation and support (CPD etc.) in awarding its PQP (Professionally Qualified Person) cards.
---
IHBC Heritage Marketplace provides learning-led virtual engagement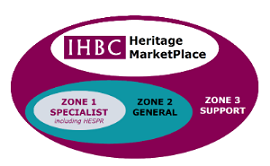 The IHBC's 2022 Aberdeen School Heritage MarketPlace (4.30-7.30PM, 15 June) is designed to extend the scope of a traditional IHBC School exhibition floor.
---
Unearthing the history of Gloucester's 'the Fleece' Hotel starts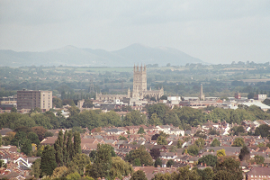 Work to repair a fire-hit medieval hotel in Gloucester is underway as crews have started work to strip back some of the modern trappings and reveal the historic framework.
---
Booking Open for IHBC Annual School: Aberdeen, 16-18 June 2022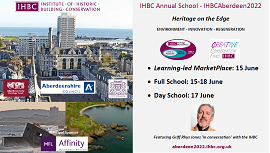 Options for in-person and virtual delegates to explore 'heritage on the edge' across up to 4 days of IHBC engagement & learning.
---
European Heritage Heads Forum statement on Ukraine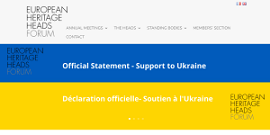 The Secretariat to the European Heritage Heads Forum has has coordinated its declaration of solidarity and support for Ukraine's cultural heritage institutions.
---
Welcome to #IHBC25 – 25 years since we turned professional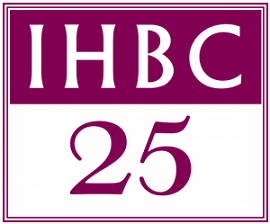 2022 will see the IHBC mark a quarter of a century since our incorporation as a professional body supporting and accrediting built and historic environment conservation specialists. We're kick-starting it by inviting your ideas on how to mark this special year!