Great Mosque of Djenne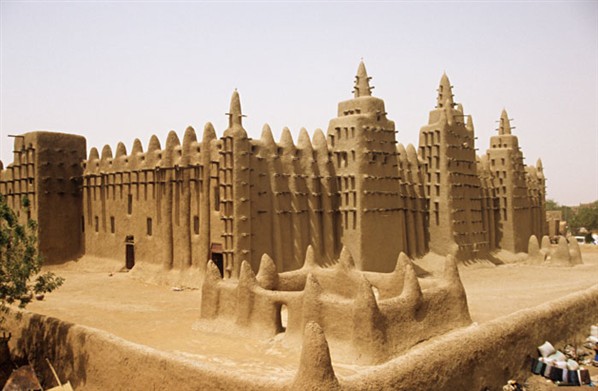 [edit]
Introduction
The Great Mosque of Djenné is a banco or adobe building located in Mali, on the flood plain of the Bani River. It is the largest mud-brick building in the world, and is considered to be one of the finest examples of the Sudano-Sahelian architectural style.
This style is common to the Sahel and Sudanian grassland regions of West Africa, and is characterised by the use of mud-bricks and adobe plaster, with wooden-log support beams. On large buildings such as the mosque these beams often protrude from the wall face.
As the building is largely open to the elements, it cracks and erodes due to rain, humidity and temperature changes. As a result, local mud masons are regularly required to repair the structure to prevent it from falling disintegrating.
The mosque can accommodate 3,000 worshippers and is one of the most famous architectural landmarks in Africa which, along with the 'Old Towns of Djenné', was designated a World Heritage Site by UNESCO in 1988.
The exact date of the first mosque built on the site in the city of Djenné is not known, although it is believed to be between between 1200 and 1330.
In 1834 the original mosque was demolished by order of the conquering Amadou Lobbo, who considered it to be too lavish and palatial. The only surviving portion of the original structure is an enclosure containing the graves of local leaders. The structure was re-built in 1896 but this too was demolished after just a few years.
In 1906, the French administration, who had colonised Djenné, ordered the construction of the current building. The French probably provided funding for the building of the mosque and a nearby madrasa, both of which were completed 1907-1909 using forced labour under the supervision of the head of Djenné's guild of masons, Ismaila Traoré.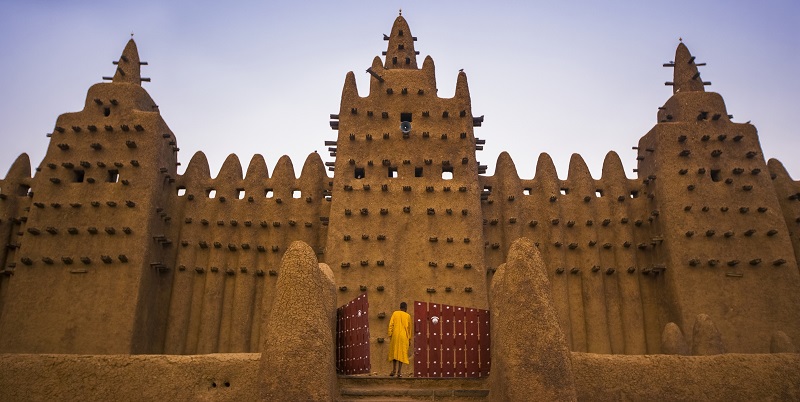 The mosque's walls were constructed using ferey (sun-baked earth bricks), as well as sand and earth-blasted mortar. The smooth, sculpted aesthetic is created by a plaster coating. Bundles of toron, or rodier palm sticks protrude some 60 cm (2 ft) from the surface and serve as ready-made scaffolding for the frequent repairs that are necessary.
To prevent the building from flooding due to its proximity to the Bani River, it was built on a platform measuring 75 x 75 m (246 x 246 ft), and raised by 3 m (9.8 ft). Six sets of stairs, each adorned with pinnacles, provide access to the building.
The building plan has a trapezoidal form. Historians have suggested that the position of some of the outer walls follow those of the original mosque, although it is not certain whether the roof-supporting columns do as well.
The east-facing qibla (prayer wall) is dominated by three large, box-like minarets which jut out from the main wall. The central tower measures around 16 m tall. At the top of each minaret are cone-shaped spires topped with ostrich eggs.
The prayer hall measures 26 x 50 m (85 x 164 ft), and is supported by 9 interior walls which are pierced by pointed arches, creating 90 massive rectangular pillars which span the interior. The roof is fitted with small vents allowing hot air out of the building. Adjacent to the prayer hall is an interior courtyard surrounded on three sides by galleries, the walls of which are punctuated with arched openings.
[edit]
Post-construction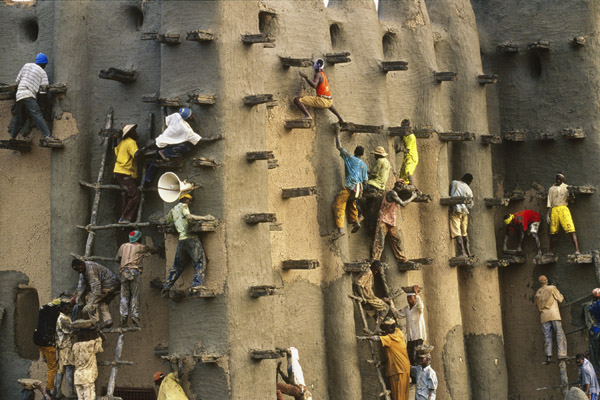 The mosque is regularly maintained, but only minor design changes have taken place since its completion in 1909. The conservation efforts of the local community have been widely praised, with most attempts at modernisation being resisted, other than the installation of a loudspeaker system.
The mosque aroused controversy in 1996 when Vogue magazine held a fashion shoot of scantily-dressed women inside the mosque. As a backlash against this, non-Muslims were banned from entering.
In 2009, after a period of heavy rainfall, the upper section of one of the large towers collapsed, prompting a swift rebuilding effort.
IHBC NewsBlog
Happy Christmas - gift offers for IHBC members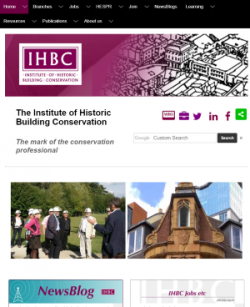 IHBC members can make the best of the season even better and take advantage of some of our member offers - from Pevsners and planning law to standards and freebies.
---
IHBC 2018 School welcomes keynotes Bill Drummond and Jukka Jokilehto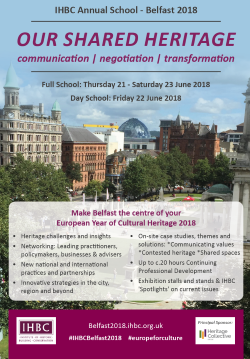 Exploring 'OUR SHARED HERITAGE' in Belfast, June 21-23 2018 features Scottish artist and art provocateur, Bill and Finnish conservation architect and adviser Jukka.
---
Another IHBC application support day sorted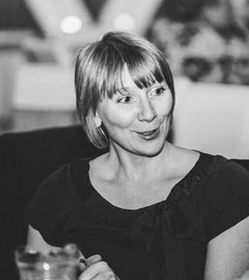 Yorkshire Branch MATE session update from Kate Kendall, IHBC's Learning Education, Training and Standards (LETS) Officer.
---
IHBC Branch survey follow up a monthly Branch and Events NewsBlog to be launched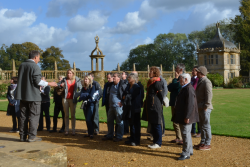 Let our Support Officer, Carla Pianese, know what your Branch is planning and spread the word!
---
IHBC welcomes Heritage Counts 2017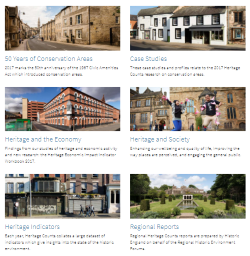 The IHBC has welcomes the launch of Historic England's (HE) Heritage Counts for 2017, which his year focuses on '50 years of conservation areas'.
---
IHBC welcomes new Heritage Council for England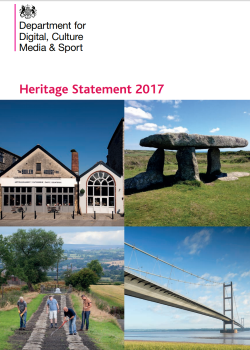 New HAZs, local community commemorations, interim protection review and much more in Minister John Glen's Heritage Statement on Heritage Day.
---
IHBC HESPR top weekly pick from circa £2M of costed work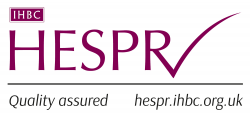 IHBC Director's current top pick for NewsBlog readers features Kings Lynn Urban Archaeological Database (UAD) for Heritage Action Zone (HAZ) £70-75,000, closing 11/01.
---
IHBC on heritage from the doorstep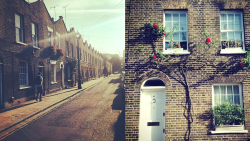 Proposals rejected by Committee for Roupell Street development, a Georgian residential street in the heart of London's Waterloo which was facing a threat to its heritage.
---
IHBC on heritage from the doorstep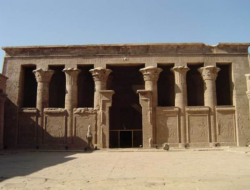 Telegraph owners accused of 'washing hands' of historic GI listed Leeds mill as new deal saves building.
---
Scotland - Planning Bill published on planning and inclusive growth
The Bill is intended to strengthen and simplify the planning system while supporting 'inclusive growth' and is expected to receive Royal Assent in Autumn 2018.
---
International Placement Scheme Call - Research Fellowships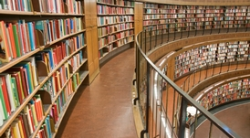 'IPS Fellowship' is aimed at doctoral students, early career researchers and doctoral-level research assistants, closing 25/01.
---
BBC on 6500 people buying crumbling castle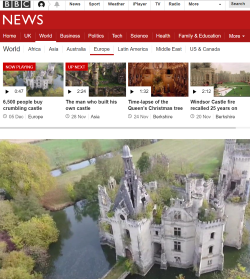 Thousands of internet users have joined forces to save Mothe-Chandeniers chateau in France, reports the BBC.