Great Mosque of Djenne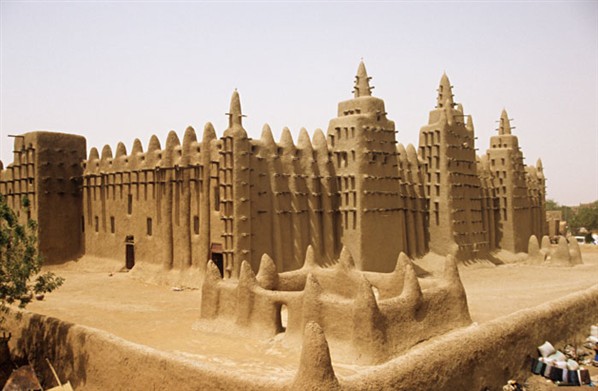 [edit]
Introduction
The Great Mosque of Djenné is a banco or adobe building located in Mali, on the flood plain of the Bani River. It is the largest mud-brick building in the world, and is considered to be one of the finest examples of the Sudano-Sahelian architectural style.
This style is common to the Sahel and Sudanian grassland regions of West Africa, and is characterised by the use of mud-bricks and adobe plaster, with wooden-log support beams. On large buildings such as the mosque these beams often protrude from the wall face.
As the building is largely open to the elements, it cracks and erodes due to rain, humidity and temperature changes. As a result, local mud masons are regularly required to repair the structure to prevent it from falling disintegrating.
The mosque can accommodate 3,000 worshippers and is one of the most famous architectural landmarks in Africa which, along with the 'Old Towns of Djenné', was designated a World Heritage Site by UNESCO in 1988.
[edit]
History
The exact date of the first mosque built on the site in the city of Djenné is not known, although it is believed to be between between 1200 and 1330.
In 1834 the original mosque was demolished by order of the conquering Amadou Lobbo, who considered it to be too lavish and palatial. The only surviving portion of the original structure is an enclosure containing the graves of local leaders. The structure was re-built in 1896 but this too was demolished after just a few years.
In 1906, the French administration, who had colonised Djenné, ordered the construction of the current building. The French probably provided funding for the building of the mosque and a nearby madrasa, both of which were completed 1907-1909 using forced labour under the supervision of the head of Djenné's guild of masons, Ismaila Traoré.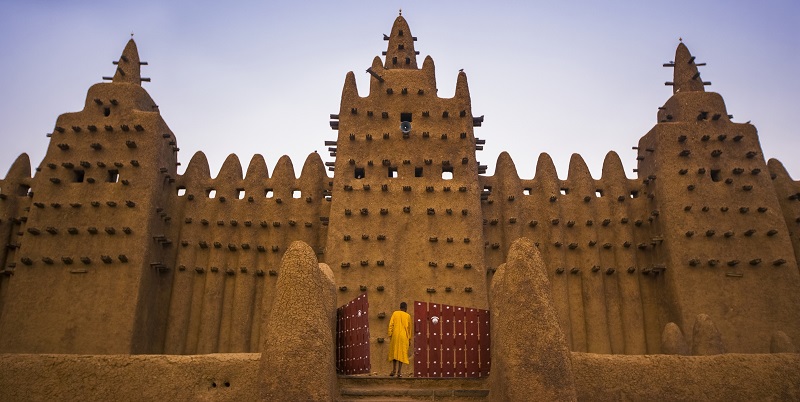 [edit]
Architectural design
The mosque's walls were constructed using ferey (sun-baked earth bricks), as well as sand and earth-blasted mortar. The smooth, sculpted aesthetic is created by a plaster coating. Bundles of toron, or rodier palm sticks protrude some 60 cm (2 ft) from the surface and serve as ready-made scaffolding for the frequent repairs that are necessary.
To prevent the building from flooding due to its proximity to the Bani River, it was built on a platform measuring 75 x 75 m (246 x 246 ft), and raised by 3 m (9.8 ft). Six sets of stairs, each adorned with pinnacles, provide access to the building.
The building plan has a trapezoidal form. Historians have suggested that the position of some of the outer walls follow those of the original mosque, although it is not certain whether the roof-supporting columns do as well.
The east-facing qibla (prayer wall) is dominated by three large, box-like minarets which jut out from the main wall. The central tower measures around 16 m tall. At the top of each minaret are cone-shaped spires topped with ostrich eggs.
The prayer hall measures 26 x 50 m (85 x 164 ft), and is supported by 9 interior walls which are pierced by pointed arches, creating 90 massive rectangular pillars which span the interior. The roof is fitted with small vents allowing hot air out of the building. Adjacent to the prayer hall is an interior courtyard surrounded on three sides by galleries, the walls of which are punctuated with arched openings.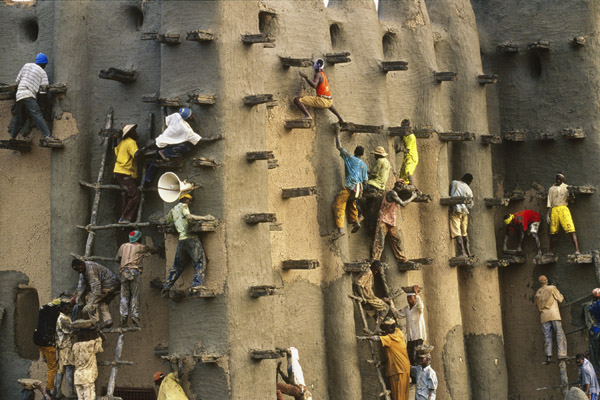 The mosque is regularly maintained, but only minor design changes have taken place since its completion in 1909. The conservation efforts of the local community have been widely praised, with most attempts at modernisation being resisted, other than the installation of a loudspeaker system.
The mosque aroused controversy in 1996 when Vogue magazine held a fashion shoot of scantily-dressed women inside the mosque. As a backlash against this, non-Muslims were banned from entering.
In 2009, after a period of heavy rainfall, the upper section of one of the large towers collapsed, prompting a swift rebuilding effort.
[edit]
Find out more
IHBC NewsBlog
IHBC South Branch Conference - Yearning for Timelessness


The conference on October 26 will look at 'Modern architecture in historic settings' with expert talks and site visits offering top-notch CPD with exceptional settings.
---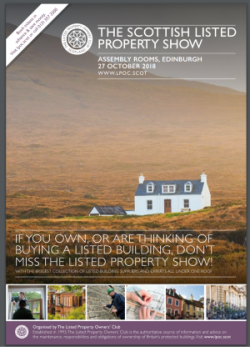 Don't forget your free IHBC CPD & more for members and colleagues: 27 Oct, Edinburgh (Book ahead for free entry) with IHBC Scotland.
---
Topical CPD focusing on curtilage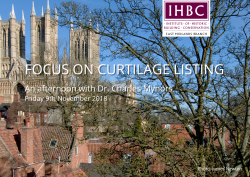 IHBC East Midlands branch will be hosting an afternoon with Charles Mynors, the leading authority on heritage law, on Friday 9 November in the Lincoln City Council Chamber.
---
IHBC Belfast School Context now out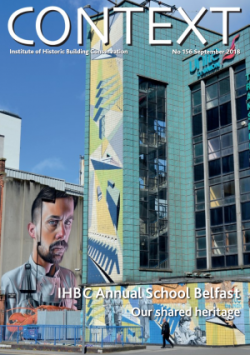 'Our shared heritage', with thanks to all, including Main School Sponsor and HESPR member 'Heritage Collective'.
---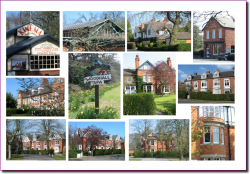 Lincolnshire local authority's 'national first' offers a new approach to Conservation Area controls – two Article 4 Directions with a Local Development Order (LDO).
---
IHBC's Policy Chair Roy Lewis notes the award of costs against Lambeth Council in a recent appeal which emphasises the importance of doing site visits!
---
IHBC - VAT reminder - LPOC Campaign 10K target signatures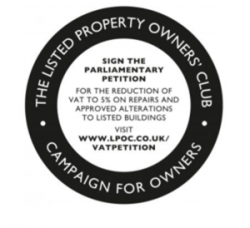 Sign the LPOC's petition to the Chancellor if you agree with the IHBC, that '…it is perverse that repairs should be subject to VAT when new development is not'.
---
IHBC HESPR top pick from £205K+ costed work this week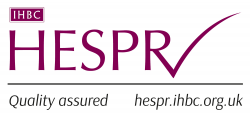 Braintree DC seeks Conservation Area Appraisals – closing 26/10, valued £10-25,000.
---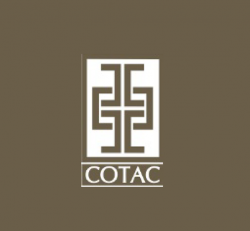 COTAC, the Council on Training in Architectural Conservation, seeks trustees with notes of interest by 15 November.
---
FMB says MAC recommendations would cripple construction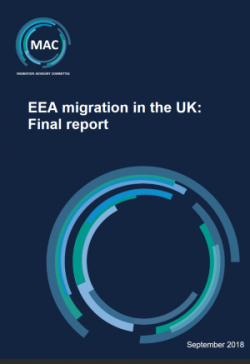 The Migration Advisory Committee's recommendations for new immigration policy post-Brexit, would cripple the construction industry, says Federation of Master Builders.
---
New government investment aimed at overcoming barriers to building in England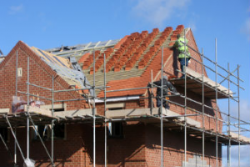 Government has established investment to tackle issues on potential housing sites and get homes built in parts of England where they may be most needed.
---
IHBC Heritage from the doorstep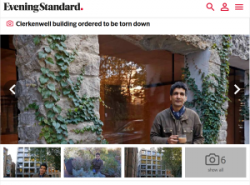 The Evening Standard has reported that an architect has been ordered to tear down award winning £4.65m home in Clerkenwell.
---
HE National Capacity Building Programme launched – closing 4/11
Historic England has launched the programme for projects running for 1 year max with a deadline for submitting grant applications 4/11/18 and funding to begin from 1/04/19.
---
Planning (Scotland) Bill – Briefing by BEFS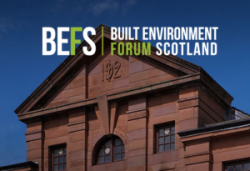 Built Environment Forum Scotland (BEFS) has issued a briefing on the Planning (Scotland) Bill.
---
England's youngest Civic Society chair elected to Birmingham Civic Society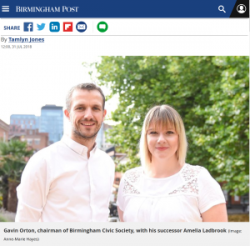 26 year old Amelia Ladbrooke has been elected as the chair of Birmingham Civic Society, and is the youngest ever Civic Society chair in England.
---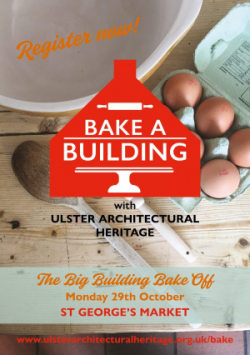 Ulster Architectural Heritage (UAH) and Food NI invite you to BAKE A BUILDING for the Big Building Bake Off at St. George's Market, 29 October 12-3pm.