The creative re-use of historic prisons
Some older gaols have already been sold and are being redeveloped, and the heritage significance of the remaining historic prison estate is setting its own challenges.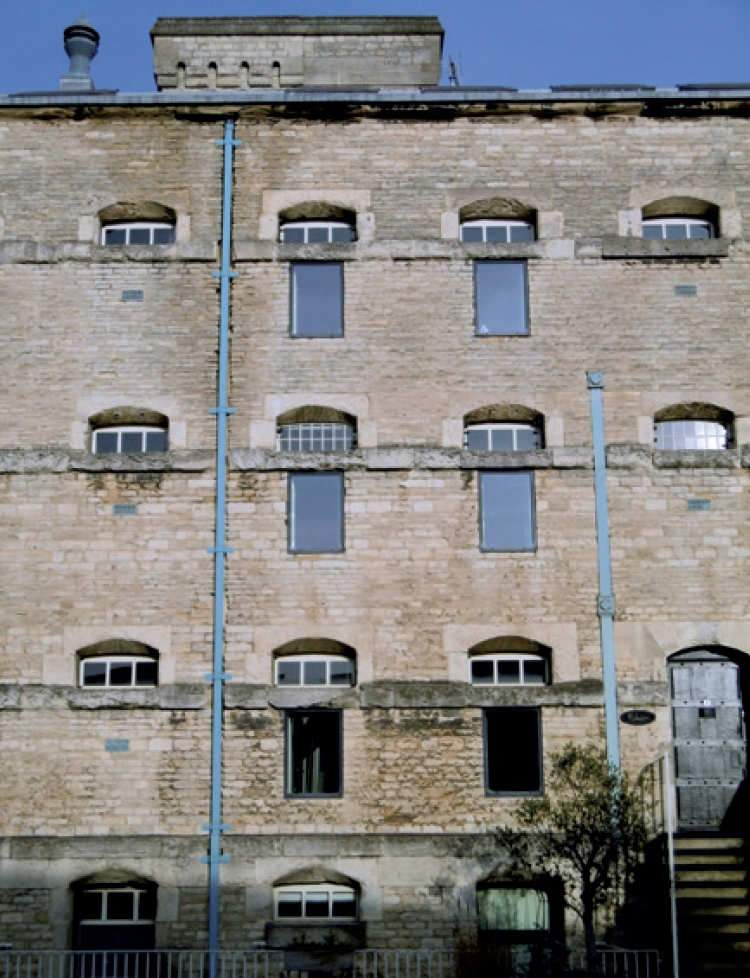 New windows have been inserted below the stone string courses to light bedrooms of the Malmaison Hotel, formerly Oxford Prison, without disturbing the historic windows and window openings above. Image source Will Holborow.
Prisons have been much in the news recently, usually for baleful operational reasons rather than for their historic interest. The government has made no secret of its intention to sell off older gaols – mostly in urban centres – and to use the proceeds to build larger modern establishments. This process has already begun with the sale of the first tranche of prisons in 2013.
Prior to 2013, there were very few disposals of historic prisons. The two notable exceptions were the former Oxford prison (returned to Oxfordshire County Council in 1997) and Lancaster Castle (returned to the Duchy of Lancaster in 2012).
The first step to sell historic prisons on the open market came in 2013 when nine historic prisons were closed by the Ministry of Justice: Canterbury, Camp Hill (on the Isle of Wight), Dorchester, Gloucester, Kingston (in Portsmouth), Northallerton, Reading, Shepton Mallet and Shrewsbury. Historic England reviewed all of these sites and updated list descriptions for six of them, offering greater detail about their history and significance. Two further sites which were previously unrecognised as being of historic interest were listed for the first time: Northallerton and Camp Hill. In addition, Historic England has reviewed the listings at two sites in the current portfolio: Aylesbury and Dartmoor.
Seven of the sites which closed in 2013 have now been sold: five of them to specialist property developers (four to City and Country, and one to Trevor Osborne). The site at Canterbury has been sold to Canterbury University and Northallerton has been sold to Hambledon District Council.
A major new prison transformation programme was announced by the chancellor and justice secretary in 2015, which will lead to further closures of older prisons. The Ministry of Justice has also announced that its lease on Dartmoor Prison at Princetown will not be renewed.
Although no schemes have yet been completed, planning applications for redevelopment have been granted for the prison sites at Canterbury, Dorchester, Kingston and Shepton Mallet. The path to securing these consents has generally been complex and lengthy, often requiring an intensive process of consultation with the local planning authority, Historic England and other stakeholders. Apart from Canterbury, which will be used by the university, the predominant use for the other sites is private residential, combining apartments in the converted prison wings with blocks of new flats or houses elsewhere within the walls. A recurring issue is the density of new development required to ensure viability, and to offset the relatively high cost of converting prison wings.
Following the disposals referred to above, the Ministry of Justice estate now retains 24 purpose-built, historic prisons in England and one in Wales, which are listed either in whole or in part. These sites range in date from the 1790s (Stafford) through to 1912 (Camp Hill). The core group of prisons, built between 1842 and 1878, were all influenced to a greater or lesser degree by the design of Pentonville, known as the 'model prison'. They consisted of a number of wings arranged in a radial or cruciform plan, with small cells accessed from galleried landings. The gatehouse tends to be the most elaborate architectural element of these sites. Other buildings forming part of the original prison usually included a chapel and governor's house. At almost every site later buildings have been added, such as kitchens, infirmaries, workshops, gymnasia and visitor reception facilities.
Besides purpose-built prisons, the Ministry of Justice's custodial estate contains a surprising variety of other heritage assets, ranging from former army sites (including two hill-top citadels at the Verne on the Isle of Portland and the Western Heights at Dover) and a number of country houses and rural estates, the finest example being Hewell Grange in Worcestershire.
Eleven sites in the prison estate lie within a designated conservation area, either in whole or in part, and a further eight sites are adjacent to conservation areas.
Recent excavations at the former prison sites at Gloucester and Reading have highlighted the archaeological potential of prisons. At Gloucester archaeological excavations have revealed remains of a substantial Norman keep, while Reading prison overlies the eastern end of the scheduled monument of Reading Abbey.
Although the statutory system of listing began after the second world war, the first listing of a purpose-built prison building in custodial use was at Shrewsbury in 1969, followed by Lancaster Castle (then in use as a prison and court) in 1970. These listings usually occurred as a result of area-wide listing reviews, and thus the assessment was largely based on the building's architectural character and contribution to local townscape. In some cases, this overlooked the significance of secondary buildings, or innovations in planning. Thus Pentonville, the exemplar for Victorian prison planning, was listed only in 1994.
Research work carried out by the Royal Commission on Historical Monuments for England in the 1990s culminated in the publication by English Heritage of English Prisons: an architectural history in 2002. This provided for the first time a detailed assessment of prison architecture and planning in England, helping to inform a consistent national approach to listing decisions. Historic England's criteria for listing are published in the listing selection guide for law and government buildings.
There are numerous examples across the country of former hospitals, barracks and warehouses which have been converted into attractive residential uses. In many cases, the original room sizes, general layouts, fenestration and surrounding landscape of the buildings lend themselves to conversion, with the character of the original building forming part of the appeal to purchasers. Redundant prisons tend to pose more of a challenge for re-use, due to the massive construction of typical prison wings composed of small repetitive cells and multi-height atria.
As yet there are no examples of completed conversions of prisons into private residential dwellings; and it remains to be seen whether the historic associations of a former prison – which can be negative for obvious reasons – will have an impact on the marketability of the apartments. However, the purchase of former prisons by experienced residential developers is a sign of confidence that prisons can be successfully re-used for housing and other uses. The conversion of the main wings at Oxford prison for a Malmaison Hotel provides an encouraging example of how the retention of historic character can contribute to the distinctiveness and economic success of a conversion scheme.
Various residential typologies and arrangements have been explored in the conversion of prison buildings. The simplest arrangement might be the conversion of a series of consecutive, horizontally adjacent cells into a one or two-bedroom apartment. An alternative approach is the conversion of a series of vertically aligned cells into a series of multi-storey town houses. While this enables the creation of larger units, it requires the insertion of individual staircases to each unit, having a greater impact on historic fabric. A further permutation is to create duplex apartments.
Historic prison buildings are robustly constructed masonry structures. Cell ceilings are typically barrel-vaulted masonry, bearing on to the dividing walls. Consequently, the removal of existing walls poses a structural and logistical challenge, as well as a financial cost. The retention of as much of the historic fabric as possible and designing within the constraints of the existing layouts help to achieve a cost-efficient and affordable conversion.
Entrance doorways to individual cells are typically smaller than standard doorways, and may need to be enlarged to suit modern accessibility requirements. The repetitive nature of small high-level windows is a key characteristic of historic cell blocks. The enlargement of the windows or the addition of new windows is a practical necessity in the conversion of cell wings to residential use. These interventions need to be carefully explored and assessed to ensure that they are in keeping with the historic character of the listed building.
The release of historic prisons presents an enormously important opportunity for imaginative regeneration, retaining the best of the architectural heritage of these sites, reconnecting them to adjoining urban areas and providing characterful places for a variety of uses. Many of these sites are relatively little-known, and understanding their significance is a first step to informed decisions about their development potential
Bibliography
---
This article originally appeared in Context 150, published in July 2017. It was written by Will Holborow, a senior heritage consultant with Purcell and formerly head of the government historic estates unit at Historic England.
--Institute of Historic Building Conservation
IHBC NewsBlog
Bristol Harbourside landmark Canons House gets GII listing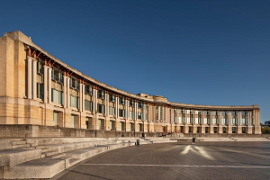 Canons House, a landmark building on Bristol Harbourside, has been awarded Grade II (GII) listed status having been built as a regional headquarters for Lloyds Bank between 1988 and 1991 (Arup)
---
BRE/BEIS project to modernise home energy rating scheme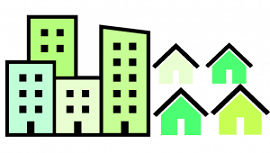 The Building Research Establishment (BRE) has announced a new project with the Department for Business, Energy and Industrial Strategy (BEIS) to improve and modernise the home energy rating scheme used to measure the energy and environmental performance of UK homes.
---
Interdisciplinary IHBC accreditation recognised by CSCS for PQP Cards

Sector lead the Construction Skills Certification Scheme (CSCS) has recognised the IHBC's professional accreditation and support (CPD etc.) in awarding its PQP (Professionally Qualified Person) cards.
---
IHBC Heritage Marketplace provides learning-led virtual engagement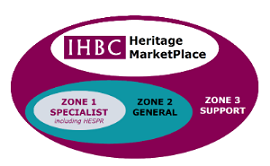 The IHBC's 2022 Aberdeen School Heritage MarketPlace (4.30-7.30PM, 15 June) is designed to extend the scope of a traditional IHBC School exhibition floor.
---
Unearthing the history of Gloucester's 'the Fleece' Hotel starts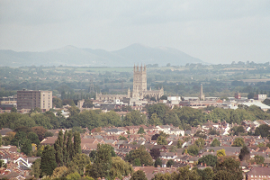 Work to repair a fire-hit medieval hotel in Gloucester is underway as crews have started work to strip back some of the modern trappings and reveal the historic framework.
---
Booking Open for IHBC Annual School: Aberdeen, 16-18 June 2022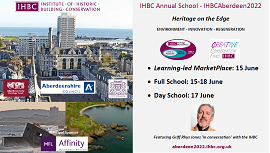 Options for in-person and virtual delegates to explore 'heritage on the edge' across up to 4 days of IHBC engagement & learning.
---
European Heritage Heads Forum statement on Ukraine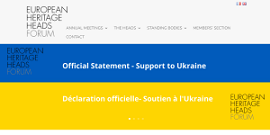 The Secretariat to the European Heritage Heads Forum has has coordinated its declaration of solidarity and support for Ukraine's cultural heritage institutions.
---
Welcome to #IHBC25 – 25 years since we turned professional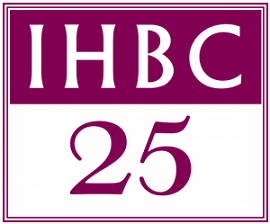 2022 will see the IHBC mark a quarter of a century since our incorporation as a professional body supporting and accrediting built and historic environment conservation specialists. We're kick-starting it by inviting your ideas on how to mark this special year!
---
IHBC launches new Guidance Note on 'Design sources for historic building conservation'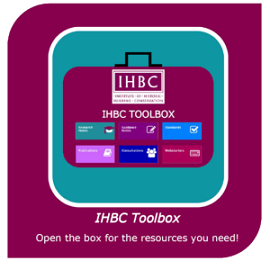 The IHBC's latest Guidance Note adds to the institute's open-access, online practitioner's Toolbox.
---
IHBC at COP26 - Conserving our Places Conserves our Planet - Podcast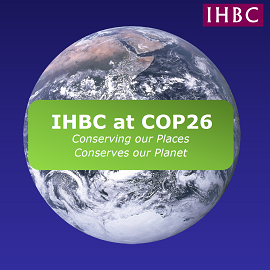 The IHBC seeks to raise awareness and understanding of how building conservation philosophy and practice contributes towards meeting the challenge of climate change.