The Co-op: horse and cart to hypermarket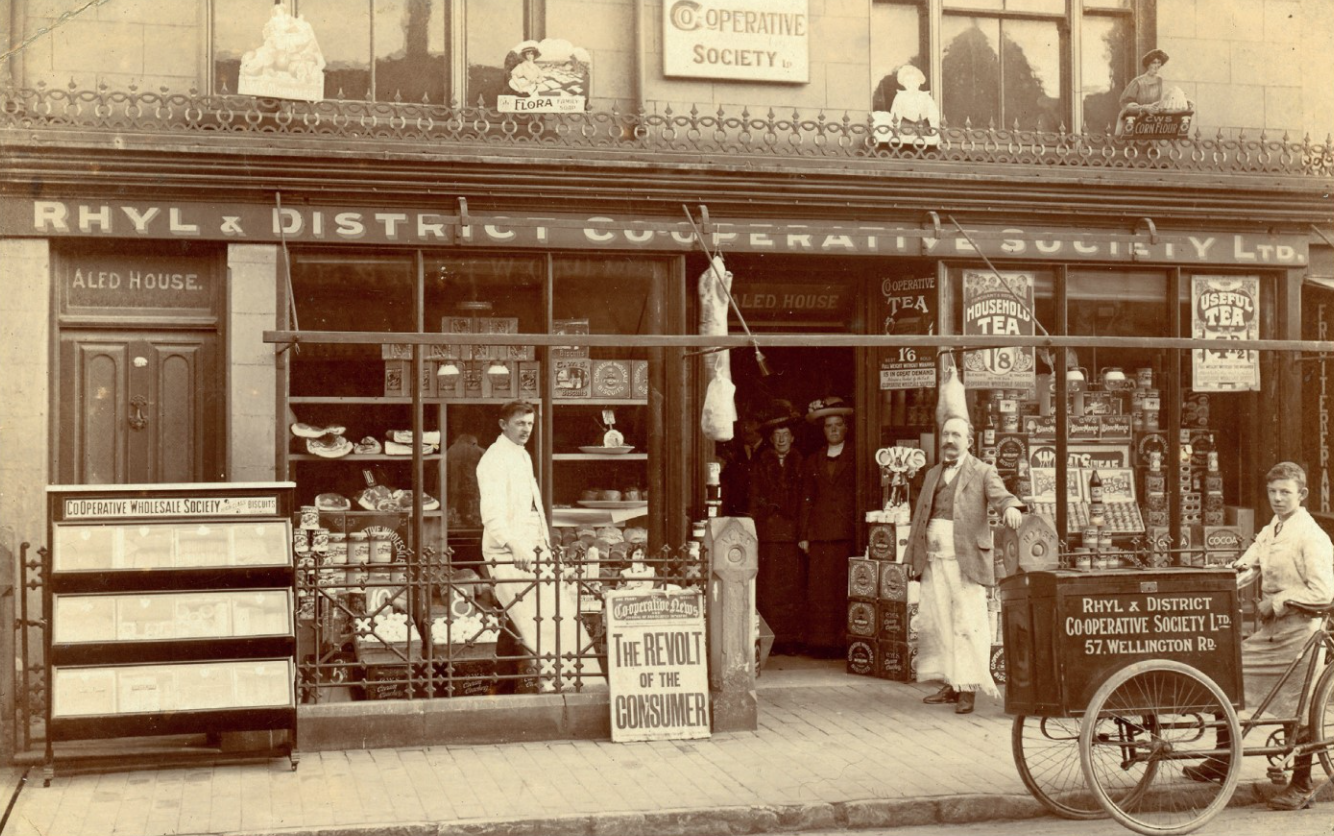 Rhyl's co-op store in September 1912, with a splendid display of CWS-brand biscuits. From the author's personal collection.
Introduction
Close to 3,000 purpose-built old co-op stores may survive in England. Though some are altered almost beyond recognition, co-op architecture is still a significant presence in our townscapes.
On 21 December 1844 a little Rochdale shop – the new co-operative store – opened for business. Co-operative stores and societies were nothing new, but this was the first based on the successful principles developed by Rochdale's Equitable Pioneers Society. Theirs was a retail co-op whose members paid a weekly subscription and drew a regular dividend (the 'divi'), based on the amount spent at the store and its overall trading surplus. Nearly a century later, at the start of the second world war, England alone supported more than 800 individual cooperative societies running well over 10,000 stores, including numerous large department stores. Crucially, stores were much more than simply shops; integral libraries and assembly halls made them a focal point for communities.
Societies were democratically governed, through committees elected by the membership; in effect, the members owned the stores. Most co-ops in England and Wales subscribed to the Co-operative Wholesale Society (CWS), formed in 1873 and itself a co-operative endeavour. By 1939 this wholesale manufacturing and distribution operation employed 63,000 people worldwide, with more than 150 factories and farms. However, the robustly independent local bodies were not compelled to buy goods or services from the CWS, leading to continued tension between the co-ops and their own federal body.
Most co-ops began with just a single grocery store, adding new branches and expanding the range of goods available as their membership increased. Small rural concerns might never get beyond a single store, while urban co-ops managed large networks; the Leeds society, for instance, opened more than 90 branches by 1905. A partly north-facing street corner was the ideal site for a small store, maximising footfall while minimising sun-induced damage to goods. Visually, early stores could be rather drab, reflecting co-operators' opinion of advertising as 'a useless expense', but turn-of-the-century competition from smarter chain stores led to modernisation, with plate-glass windows and electric lighting.
Societies could rent or buy shop premises, but many stores were purpose-built, often by their own building departments. Larger co-ops might employ a clerk of works, probably a master builder capable of designing a store, or an architect could be consulted. Architects ready to endure the rigorous scrutiny of a society's building committee might be rewarded with a series of commissions, not only for stores but also for stables, warehouses and bakeries. In architectural terms, countrywide this resulted in a collection of stores in varying styles, united only by their use of co-operative symbolism. Beehives and wheatsheaves regularly appeared on pediments, along with clasped hands and transport imagery, emphasising the importance of trading. The earliest surviving store to retain its beehive in situ is Morley's original premises (1869), near Leeds.
Finding reliable sources of high-quality produce was problematic for co-ops, most of which initially relied on private local and regional wholesalers. The CWS, with its headquarters in Manchester, provided a solution for north-western societies, but the cost of rail carriage was prohibitively high, deterring more distant co-ops. The answer was to open more regional centres: major CWS branches at Newcastle upon Tyne (1871) and London (1874) were followed in the decade after 1882 by smaller depots and salerooms at Leeds, Bristol, Huddersfield, Nottingham, Stoke-on-Trent, Blackburn, Northampton, Cardiff and Birmingham. Aside from major buildings in London and Newcastle, little remains of this 19th-century CWS estate.
Goods were transported by horse and cart, so depots were designed to facilitate easy access. Newcastle's branch occupied a series of warehouses planned by local architects Oliver and Leeson, culminating in an elaborate headquarters (1893–9), now the city's Discovery Museum. Within the U-shaped building was a glass-covered yard, open at one end, where local societies brought their wagons. Although a one-way system operated, the yard did get congested. Most other depots, including those designed by the CWS architects' department, formed in 1896, had vehicle roadways running straight through the buildings. Their massive gateways are still visible at the former Manchester headquarters.
The depots operated as warehouses, showrooms and multi-functional factories; in Newcastle, bacon processing, pickle making and coffee roasting were three of the many trades undertaken. In addition, from 1873 the CWS moved rather gingerly into manufacturing, initially with a biscuit works at Crumpsall in the north of Manchester. Larger factories soon followed, including what was then Britain's biggest footwear factory, Leicester's Wheatsheaf Works (1891). During the first decade of the 20th century the CWS opened so many new mill complexes that by 1913 it claimed to be the nation's largest flour miller.
Between the wars
The inter-war years were something of a boom time for co-ops and the CWS. Overall society membership rose, although the number of individual co-ops declined through amalgamations. Societies built new stores, about a thousand annually by the end of the 1920s, a third of them designed by the CWS architects' department. They introduced mobile shops and increased deliveries, often using motor vehicles; co-op garages, for maintenance and storage, became commonplace. Many co-ops ran their own bakeries and dairies. Doorstep milk deliveries were popular with members: the Derby society supplied over 70 per cent of the city's houses daily in 1924, while by 1939 Bristol's co-op needed around 300 electric milk floats to keep pace with demand. A few former co-op bakeries of this era remain, one of the largest being Southend's (1920–1) with its enormous beehive pediment. Surviving inter-war dairies are rare; Batley's odd arts-and-crafts-cum-modernist example (1932–3) may be the only one.
The CWS also had to cater for a substantial increase in demand. Much new building occurred in the 1930s, with factories often constructed on a greater scale than their predecessors. CWS factories and farms could be found throughout England, from a farm at Lowick in Northumberland to a canning factory at Lowestoft in Suffolk – the most easterly point of the British Isles – to a dairy in Penryn, Cornwall. Architecturally, the pick of the factories was the innovative industrial modernist tea warehouse (1930, demolished) on the Manchester Ship Canal at Ordsall in Salford, designed by WA Johnson, CWS chief architect. Little remains of the inter-war CWS factories. In contrast, significant inter-war branch buildings are extant in London, Manchester and Newcastle, as well as the monumental Northampton depot (1938–40).
The post-war world
The CWS performed a crucial role during the second world war, producing huge quantities of military equipment while remaining the largest single supplier of food in the country. The retail societies cobbled together makeshift shopping premises in the face of a vast amount of damage, with 1,100 stores around Britain hit during 1944 alone. Afterwards, getting back to business was slow and frustrating, particularly for societies caught part-way through modernisation schemes. Self-service shopping was a significant innovation, pioneered by the London Co-operative Society in 1942 and fully introduced by Portsmouth's society from 1948. In the first decade after the war, while rationing was still in force, co-ops did fairly well and managed to maintain their share of trade. However, local societies were increasingly stocking non-CWS branded goods and by 1956 many CWS factories were only working at half capacity.
Store numbers continued to rise, eventually peaking at around 28,000 in the early 1960s, when several impressive department stores were erected. Sheffield's Grade-II-listed Castle House (1960–4, CWS architects GS Hay with JR Tucker) was one of the most unusual, with its black granite facade. A combination of reduced road haulage costs and increasing private car ownership suggested that larger, out-of-town stores were likely to be more profitable. Some retail societies persisted with improvements to their town centre stores, but had cause for regret as shoppers stayed away; Darlington's central premises (1961–5) lasted only 21 years before demolition.
In 1972 the first co-op superstore opened – hypermarket-sized Birkenhead – and eight more were under construction; the CWS was hoping to see at least 20 in action by 1975. The CWS had already collaborated on designing a prototype regional distribution centre (RDC) at Birtley (1968–9) near Gateshead. This massive steel-clad structure was the forerunner of the wave of large single-storey buildings (LSSBs or big sheds, later megasheds) that sprang up from the early 1970s. By 1976 the CWS had opened eight RDCs, which were responsible for over a third of total co-op grocery sales; but, as ever, many societies insisted on keeping their own supply arrangements.
Convenience stores enjoyed a resurgence in popularity during the 1980s. These small outlets became the focus of the Co-op Group, an umbrella organisation created in 2001. By 2019 there were around 3,600 co-op stores in England, about 2,500 run directly by the Co-op Group plus around 1,100 belonging to independent regional and local societies, like Tamworth Co-operative Society, with its major town centre presence. Many independent societies use the Co-op logo, but others prefer to retain their traditional visual identity.
It is difficult to estimate how many purpose-built old co-op stores survive in England. Some are altered almost beyond recognition, and discoveries remain to be made, but the total may be close to 3,000. From beehive mosaics to massive warehouses, co-op architecture is still a significant presence in our townscapes.
---
This article originally appeared in Context 165, published by The Institute of Historic Building Conservation in August 2020. It was written by Lynn Pearson, an independent scholar and author of England's Co-operative Movement: an architectural history, published by Liverpool University Press for Historic England.
--Institute of Historic Building Conservation
IHBC NewsBlog
Part of historic Old Courthouse in Cockermouth collapses into river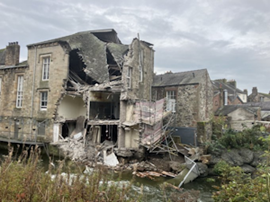 A section has fallen away and landed in the River Cocker below, including the back walls over three floors, sections of flooring and parts of the roof.
---
Scaffolding removed from Salisbury Cathedral after 37 years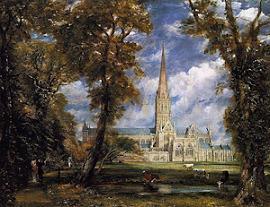 Starting with a survey in 1986, the 'topping out' ceremony took place 7 Sep 2023.
---
Demolition of Kirkcaldy's Category B former Kitty's nightclub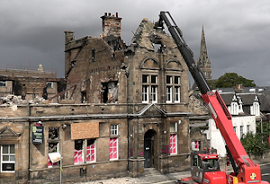 Following a fire, engineers confirmed that the building faced complete demolition.
---
Irreplaceable Welsh castle saved from collapse thanks to £2.2m grant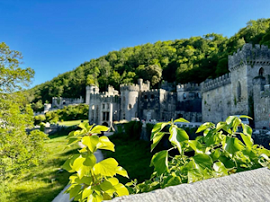 Wales' Gwrych Castle has a funding lifeline from the National Heritage Memorial Fund (NHMF) as part of its Covid-19 Response Fund
---
New interactive models of the 'Dinosaurs' sculptures in Crystal Palace Park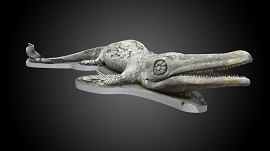 Interactive 3D models have been created of the 29 surviving 'dinosaurs' in Palace Park, South London.
---
How was it built – the Iconic Forth Bridge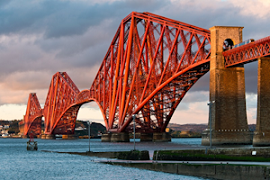 The Forth Bridge is one of the engineering wonders of the world. From the Engine Shed HES, find out more about how this incredible structure was built and what the conservation challenges are today.
---
Stirling's Christie Clock Tower demolition 'over safety' sparks Council investigation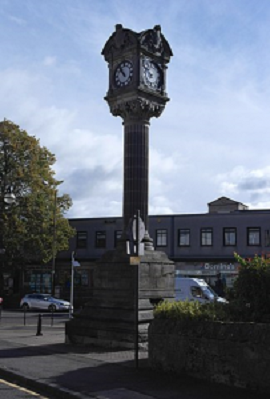 A clock tower which stood in Stirling for 117 years has been controversially and dramatically demolished by the local council over safety fears
---
The Natural Stone Source Book 2023-24 Specifiers Guide published

This guide is designed to be both inspirational and educational, providing the information and creative stimulation needed for successful completion of a natural stone project.
---
Context C176 published - World Heritage Sites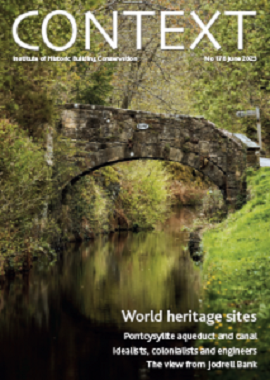 The issue explores the diverse facets of conservation of World Heritage Sites from across our globe.
---
Historic Environment Scotland unveils plans for new Archive House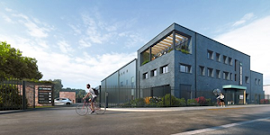 The innovative project will be an exemplar of reuse and retrofit of an existing building.