The changing face of the English pub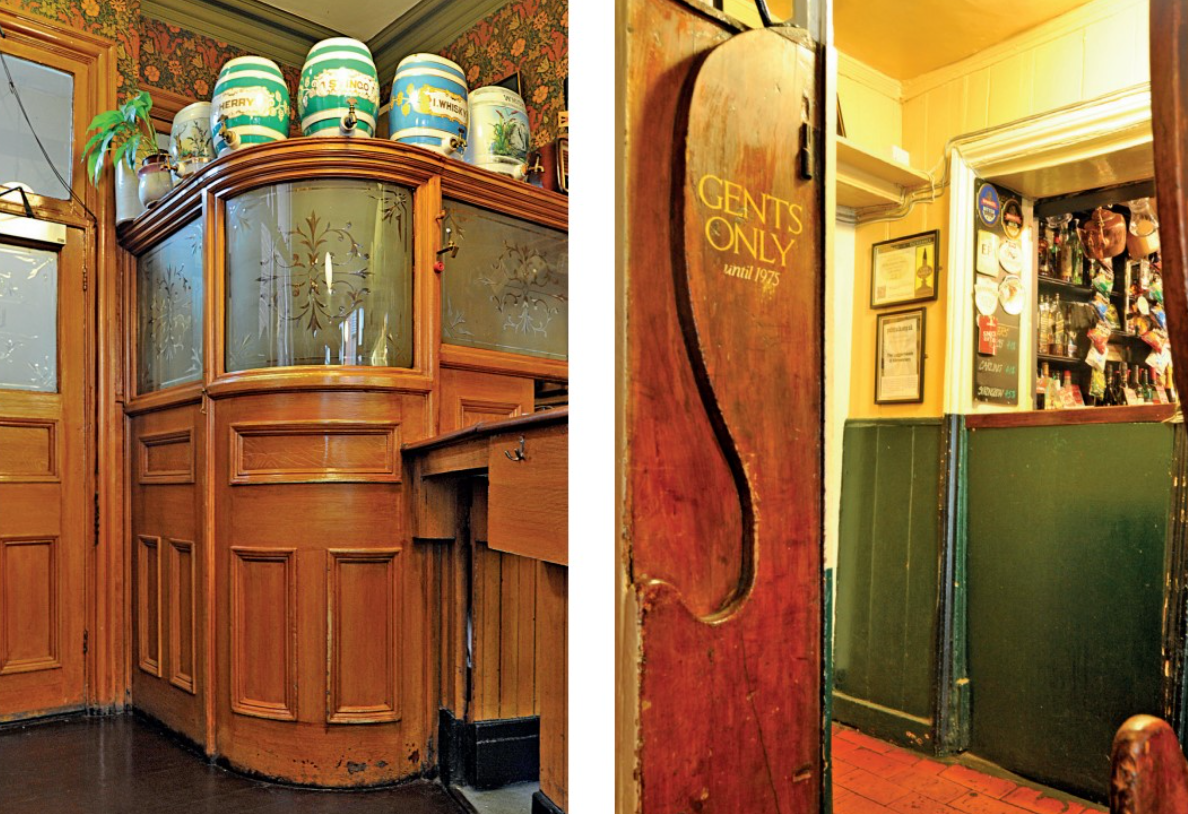 Right: The Loggerheads, Shrewsbury, had a gents-only room until the end of 1975. Does the inscription perhaps suggest a certain wistfulness about its passing? (Photo: Geoff Brandwood).
Left: The Victoria, Durham, was built in 1899 with a small booth for take-home sales, connected to the servery through a tiny hatch. It goes by the unusual but by no means unique name of 'family department' (Photo: Geoff Brandwood).
Introduction
The coronavirus pandemic will certainly have an impact on the future of the UK's pubs, but a look at the past 60 years shows that adapting to changing times is what pubs have done well.
Suppose you had just been down to your local for a drink with your friends back in 1960 and, Rip Van Winkle-wise, fallen asleep, and reawakened to find yourself in 2020. Another trip to the pub to restore equilibrium seems a good idea – but how familiar will everything be, or how different?
First of all, your local may well have disappeared since the UK's pub numbers have declined by around 40 per cent since the 1960s. The decline has been particularly acute in this century, with numbers falling by some 14,000 since 2000 as changing social habits, financial crises, the smoking ban and the enhanced value of premises for alternative uses have all taken their punitive toll. There are now roughly 47,000 of them (and perhaps at many less post-Covid). Your local may have been demolished and the site built upon; perhaps converted to flats, a mini-market or a car park.
If your pub does survive, you probably will not get a clue as to who owns it: most pubs now have little or no corporate branding. Under the Beer Orders of 1989, brewers were forced to divest themselves of tied houses in excess of 2,000 and they sold off their estates to what are in effect property companies, commonly referred to as 'pubcos'. Ironically, the largest of these, Stonegate, owns nearly 5,000: in other words, one in 10, a vastly higher proportion than any major brewer ever had. Once-familiar insignia have largely gone, although you might spot some vestigial advertising for some long-lost brewery.
Social and physical changes
In 1960 the typical pub had a greater sense of community focus than it does today. This was especially so in industrial areas, where workers would repair to the pub in droves after a day in the factory or down the pit. By 2020 the decline of manual labour, the advent of the mobile phone and the rise of social media have completely changed these dynamics. The Victorian pub was highly stratified socially and the hierarchy of rooms that became established in the 19th century still remained the norm until the 1960s.
The public bar was the most simply appointed and still the domain of the working man, who would pay a copper or two less than in the 'better' rooms which went under names like saloon, smoke room, lounge or private bar. A seismic change has come over pubs, starting in the early 1960s, with the amalgamation of rooms and the removal of internal partitions. The 2020 norm is a single room or spaces that are fully interconnected.
A particular casualty has been off-sales compartments, often called the 'jug and bottle' (and variants thereof). In the 1950s and 1960s, and even into the 1970s, the pub was often the place where people went for take-home supplies. In the early 1960s this all began to change with the inexorable rise of supermarkets, which benefited from more liberal regulations on selling alcohol. Pub off-sales facilities simply disappeared, incorporated into an adjacent part of the pub, or perhaps converted to kitchen use or storage.
The openness of pubs today would surprise customers from 60 or more years ago. So would the treatment of pub glazing. For generations the world of the pub was considered as rather louche, slightly risqué, at least by large proportions of the middle-class populace. In any case, those using them expected a degree of privacy, so windows and doors had etched glass to form a veil between the inner and outer worlds. In the past few decades clear glass has become standard, leading to the destruction of great amounts of fine Victorian and early 20th-century glass.
It is often said that this is to make pubs more 'women-friendly' and show that the pub is not necessarily some dangerous, male-dominated place. At any rate this has had a profound effect on the appearance and character of the pub. Another change that concerns women has a precise date. It was not uncommon for some urban pubs to have men-only rooms, but these became outlawed from 1 January 1976, when the Sex Discrimination Act came into force. Another, much later, legislative change, making the 2020 pub very different from its 1960 counterpart, was the introduction of smoking bans, first in Scotland in 2006, followed by the rest of the UK in 2007. This has changed the atmosphere of the pub in more ways than one and is thought to be a contributory factor in urban pub closures.
Another change since 1960 has been the marked decline in the long-established tradition of table service. In many a pub one can still see bell-pushes on the walls of what were 'better' rooms which were used to attract attention for service. They were connected to an indicator box within sight of the servery. Pressing a bell would activate a buzzer and cause a disc to wobble to show where service was required. This writer also remembers waiters patrolling pubs in Manchester in the early 1960s in search of custom. One paid a little more for the drink than in public bars and it was usual to give a small tip to the waiter. By 2000 it was only at a tiny handful of pubs on Merseyside where table service seems to have been a continuous tradition: it is now re-emerging, notably throughout the JD Wetherspoon chain where their app, rather than a bell-push, can be used to summon a drink.
Food has been part of the pub scene for centuries, but it has assumed ever-growing importance since the early post-war period. Wet-led pubs, especially in inner urban areas, have had a tough time of it but the rise of the gastropub, with its emphasis on upmarket food, has transformed a small part of the pub scene since the 1980s. The term was coined in 1991 with the opening of what is claimed to be the first of the breed, the Eagle in Farringdon, London. Gastropubs are often associated with the fashion for paintwork in pastel shades. This has transformed the character of many a pub in an effort to appear modern and get away from the usually brown colours of the traditional pub.
The changing barscape
The counter and its shelved back fitting form the heart of the pub, just as they did back in 1960 and long before that. However, the 2020 manifestation is in various ways very different from that of 1960. There has been a huge proliferation of drink offerings and bar-back fittings are now crammed, while fridges have become an essential part of the servery equipment. The desire for drink-specific glasses and the need to supply a new glass even for repeat orders has led to the rise of the pot-shelf or bar-mounted gantry to house this vast increase in glassware. The counter was a much more open affair in 1960 and the arrival of the often tasteless potshelf has made many a servery a less attractive centrepiece in the pub.
The counter has also become colonised as never before with often ugly promotional display. Tall dispense founts for lagers and speciality beers are on a scale unknown in 1960. At their most extreme they look as though they are a defensive palisade between customers and the bar staff. Another, transformation has been the arrival of the pump clip. On the face of it this may seem a trivial feature, but they can present a significant visual array. Today's astonishing choice of beers – from more UK breweries than have existed for well over a century – make pump clips an essential information tool. They first appeared in the early/mid 1930s to promote national brands such as Guinness, Bass and Worthington. Their first documented existence is in late 1933 from Guinness, a company which made extensive and powerful use of advertising. They remained fairly rare, however, and even in views of pub interiors in the 1950s and early 1960s they are usually absent.
This article is written during the 2020 coronavirus pandemic, with all pubs having been closed. Some will not reopen but it is hoped most will. They will do so with subtle and some not-so-subtle changes when compared with their 1960 predecessors. That is all part of keeping the pub vibrant and relevant. One thing is for sure: today's pub-going Rip Van Winkle will find his 2080 pub different from that of today. This writer will not be there to find out how, but some of our youngest readers will. We can hope they will be enjoying their surroundings and spending their pension money on a great pint in a great pub.
---
This article originally appeared in Context 165, published by The Institute of Historic Building Conservation in August 2020. It was written by Geoff Brandwood, a member of the Campaign for Real Ale's Heritage Pub Group, who has written widely about historic pub interiors. He is the author of Britain's Best Real Heritage Pubs: pub interiors of outstanding historic interest (2016), from https://shop1.camra.org.uk/
--Institute of Historic Building Conservation
IHBC NewsBlog
HEF's Heritage Sector Resilience Plan launched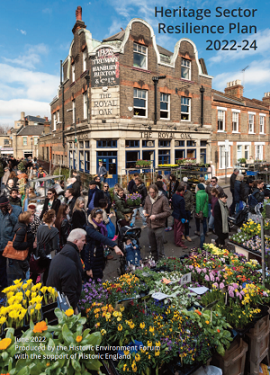 The Heritage Sector Resilience Plan, developed by the Historic Environment Forum (HEF) with the support of Historic England, has been launched.
---
Common Commitment to all Ireland's heritage – North South Agreement on Vernacular Heritage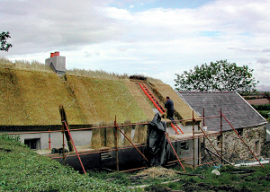 An 'All-Island' commitment to Ireland's vernacular heritage has been established with the signing of the North South Agreement on Vernacular Heritage, supporting traditional buildings etc.
---
Bristol Harbourside landmark Canons House gets GII listing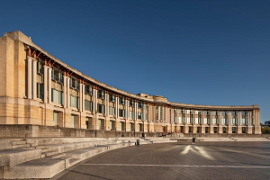 Canons House, a landmark building on Bristol Harbourside, has been awarded Grade II (GII) listed status having been built as a regional headquarters for Lloyds Bank between 1988 and 1991 (Arup)
---
BRE/BEIS project to modernise home energy rating scheme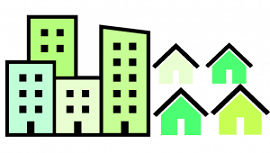 The Building Research Establishment (BRE) has announced a new project with the Department for Business, Energy and Industrial Strategy (BEIS) to improve and modernise the home energy rating scheme used to measure the energy and environmental performance of UK homes.
---
Interdisciplinary IHBC accreditation recognised by CSCS for PQP Cards

Sector lead the Construction Skills Certification Scheme (CSCS) has recognised the IHBC's professional accreditation and support (CPD etc.) in awarding its PQP (Professionally Qualified Person) cards.
---
IHBC Heritage Marketplace provides learning-led virtual engagement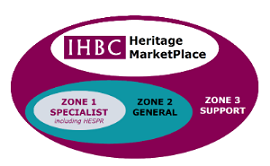 The IHBC's 2022 Aberdeen School Heritage MarketPlace (4.30-7.30PM, 15 June) is designed to extend the scope of a traditional IHBC School exhibition floor.
---
Unearthing the history of Gloucester's 'the Fleece' Hotel starts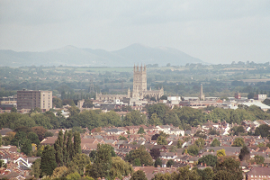 Work to repair a fire-hit medieval hotel in Gloucester is underway as crews have started work to strip back some of the modern trappings and reveal the historic framework.
---
Booking Open for IHBC Annual School: Aberdeen, 16-18 June 2022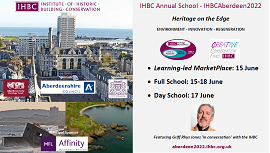 Options for in-person and virtual delegates to explore 'heritage on the edge' across up to 4 days of IHBC engagement & learning.
---
European Heritage Heads Forum statement on Ukraine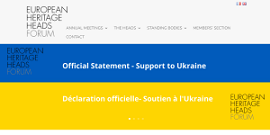 The Secretariat to the European Heritage Heads Forum has has coordinated its declaration of solidarity and support for Ukraine's cultural heritage institutions.
---
Welcome to #IHBC25 – 25 years since we turned professional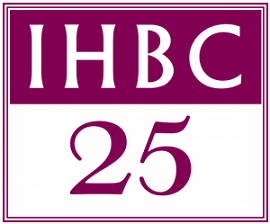 2022 will see the IHBC mark a quarter of a century since our incorporation as a professional body supporting and accrediting built and historic environment conservation specialists. We're kick-starting it by inviting your ideas on how to mark this special year!