Is Wandsworth the most pub friendly council
In August 2016, it was suggested that Wandsworth Council in London was potentially the most 'pub friendly' Local Authority, as it has introduced Article 4 Directions to restrict changes of use to public houses.
Wandsworth Council wrote:
Wandsworth has cemented its reputation as the 'most pub-friendly council' in the country by removing permitted development rights from 120 of the boroughs best loved bars and taverns. It means these valued local venues can no longer be converted into mini-supermarkets, estate agents, homes or shops without the need for planning permission.
Wandsworth is the first local authority in the country to publish 'Article 4 Directions' on this scale and the pioneering move could be copied up and down the country to help defend the nation's vulnerable pub trade.
In recent years an alarming number of local inns and taverns, including many viable and thriving businesses, have been quietly converted into other uses. Councils have been powerless to stop them, as owners have 'permitted development rights' allowing them to make the change without the need for planning permission.
The fast spread of mini-supermarkets has exacerbated the problem, with the major chains competing all over the country to find new premises and often choosing to convert pubs rather than taking over existing retail units. But following Wandsworth Council's ground breaking move all 120 pub owners affected will have to seek approval from the town hall before changing the building use or knocking it down.
In preparation for the Article 4 Directions, the council has already approved new planning guidance which specifically recognises the historic, architectural and community value of Wandsworth's pubs.
This new policy, which prompted The Publican Morning Advertiser to ask if Wandsworth is officially 'the country's most pub-friendly council', now gives councillors valid grounds to refuse applications to convert any of these 120 venues into another use.
Deputy council leader Jonathan Cook said: 'Wandsworth's pubs are now the best protected in the entire country and have a genuine defence against the relentless spread of mini-supermarkets and estate agents. We know how much our residents love their locals and in many cases they really are the epicenter of community life. I'm proud and delighted we've found a way to protect them. I very much hope that other councils will follow our lead by adopting pub-friendly planning policies and then stripping away permitted development rights from their local inns, bars and taverns. This could be a real turning point for our nation's superb but vulnerable pub trade and Wandsworth is more than ready to share its approach with other authorities.'
Geoff Strawbridge, Greater London CAMRA Regional Director, said: 'I would like to see every planning authority in the country follow Wandsworth's exemplary initiative in protecting its pubs and bars by removing permitted development rights.'
The 120 bars and pubs were chosen due to their historic or architectural value or because they make a positive contribution to their community.
They include The Alma, The Ship and The Cat's Back in Wandsworth, The Bricklayers Arms, Arab Boy and Railway in Putney, The Plough , Falcon and The Beehive in Battersea and The Selkirk, Trafalgar Arms and Wheatsheaf in Tooting and the Bedford, Regent and Prince of Wales in Balham. Some pubs that are currently closed have also been given protection, including the White Lion in Putney High Street and The Brewery Tap in Wandsworth High Street. It's hoped this will give an added incentive to the owners to bring them back into use.
The Article 4 Directions were published on 12 August 2016 and pub owners have all been notified. Following consultation the Directions will need to be confirmed by the council enabling them to come into force in August 2017.
[edit]
External references
IHBC NewsBlog
'Local Heritage Listing: Identifying and Conserving Local Heritage' Published
Historic England has published a new edition of its advice note on how local heritage listing and local heritage lists can be formally identified as part of the wider range of designation so that they can be taken into account in planning applications.
---
Hammersmith Bridge illuminated red in Valentine's Day message to Government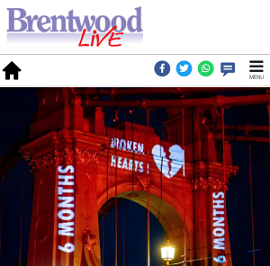 The stunt aimed at highlighting ongoing delays to its repair, as the 133-year-old west London bridge has been closed to traffic since April 2019 when cracks appeared in its pedestals.
---
Drone Surveying a London Landmark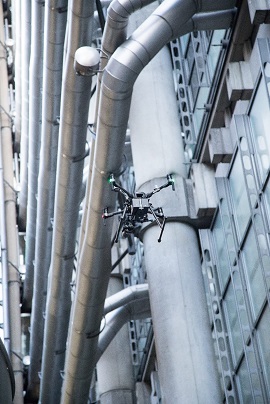 Uninhabited Aerial Vehicles (UAVs) have been used to undertake a survey of the Lloyd's building's external façade in the heart of the City of London.
---
Green Party calls for no VAT on refurbishment in new Parliamentary petition
The petition calls on the government to remove VAT on refurbishment projects and raise VAT on non-Passivhaus new-build construction to 20 per cent. Retrofitting is carbon-efficient but the current VAT regime privileges new build over refurbishment.
---
Conservation Professionals Concerned about Future Planning Policy

Directors of the IHBC and the Victorian Society are among those whose opinions are featured in the RICS in-house publication Modus as it explores heritage impacts in England's planning proposals.
---
Learn all about the Professions in Building Conservation at upcoming Conference

Glasgow City Heritage Trust (GCHT) 3-day online conference aimed at anyone working, or interested in working, within the building and heritage sectors.
---
New use for abandoned oil rigs: Offshore reefs!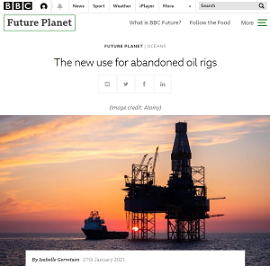 One way in which these old rigs can be remarkably useful is that the subsurface rig can provide the ideal skeleton for coral reefs, allowing the remarkable ecosystems beneath the waves come into their own.
---
Birnbeck Pier, in Weston-super-Mare, to undergo Restoration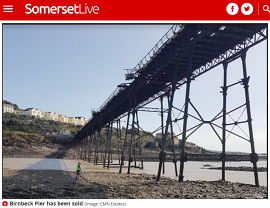 A new company – Birnbeck Holdings Limited – has now been set up by CNM Estates which has purchased Birnbeck Island and the historic pier.
---
Ecclesiastical Heritage Risk Barometer 2020 Published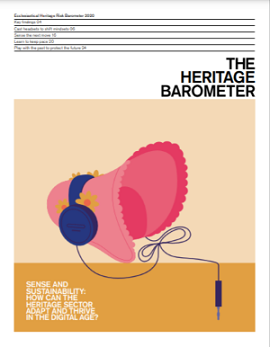 The publication offers research to help answer the question: 'How can the heritage sector adapt and thrive in the digital age'?
---
Victorian Bath House dug up from under a Manchester Car Park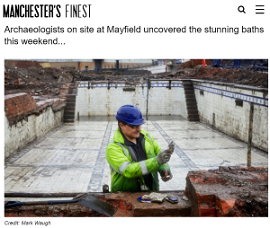 A stunning Victorian Bath House has been uncovered during works on creating the city's first public park in over 100 years.