Asset of community value
Part 5 Chapter 3 of the Localism Act 2011 and the Assets of Community Value Regulations 2012 (which came into force on 21 September 2012) provide for nomination of 'assets of community value'.
The scheme gives local community groups the opportunity to take control of certain assets and facilities within their neighbourhood, by allowing them time to prepare a bid. Don Foster MP said the aim is to help local authorities work with, "...communities to protect the buildings and amenities which are of great local significance to the places where people live and work".
The provisions give communities the right to nominate buildings or land as an asset of community value. Assets can be nominated by voluntary or community groups (such as parish councils), but not individuals or local authorities. The local authority makes a judgement on the nomination after an 8-week period, deciding if the asset meets the definition set out in section 88 of the Act. The asset can be listed as an asset of community value if its principal use furthers the community's social well-being or social interests, including cultural, sporting or recreational interests.
If the nominated asset is properly nominated, meets the definition, and is not excluded, the local authority must add it to a list of assets of community value, inform specified parties (including the parish council) and place it on the local land charges register. If the local authority do not agree that the asset nominated meets the section 88 definition, or it is in one of the excluded categories, they must place it on a list of assets nominated but not listed.
If the owner objects to their property being placed on the list, they have a right to an internal review by the local authority and if they remain in disagreement they have a right of appeal to an independent tribunal.
Once an asset has been listed nothing further will happen unless or until the owner decides to dispose of it. The owner will then only be able to dispose of the asset after a specified moratorium period has expired.
The first part of this moratorium is a 6 week interim period, which applies from the point the owner notifies the local authority. If no community interest groups makes a written request to be treated as a potential bidder the owner is then free to sell their asset at the end of the 6 weeks. If a community interest group does make a request during this interim period, a 6-month moratorium operates from the point the owner notified the local authority.
During this period the owner may market the asset and negotiate sales, but not exchange contracts other than to a community interest group. After the moratorium period the owner is free to sell the asset to whomever they choose and at whatever price.
The moratorium is intended to give community groups time to develop a bid and raise the finances to buy the asset when it comes onto the open market. Community groups are not given first refusal, and bids from local communities may not be the successful one.
Non-compliant sales are void, meaning that legally, the change of ownership has not taken place.
The scheme recognises that the provisions may have some financial impact on owners and provides a compensation scheme for private property owners. The local authority is responsible for administering the compensation scheme
Certain types of asset are exempt from being placed on the list, for example, residential property.
NB: In March 2016, Community Pubs Minister Marcus Jones announced a new support and finance programme to help people take control of their local pub for the benefit of the community. (Ref. Gov.uk New £3.6 million programme to help communities take control of their local pub, 10 March 2016.)
[edit]
External references
IHBC NewsBlog
Ireland's Our Rural Future: support for LA purchase of vacant and derelict buildings for community use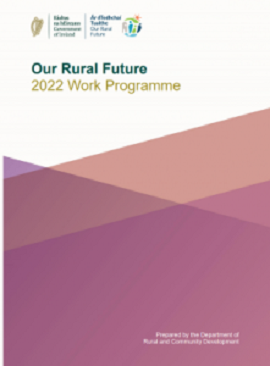 Ireland's Minister for Rural and Community Development, Heather Humphreys, announced a new funding stream to support Local Authorities (LAs) to purchase vacant buildings that could be converted and developed for community use.
---
BBC: Eleven Historic English pubs recognised for their interiors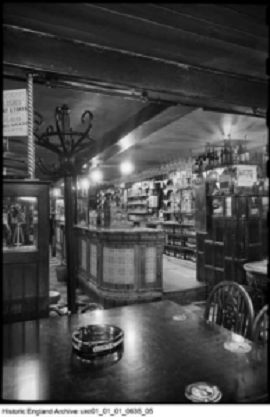 Eleven pubs across England have been recognised for their historic or unusual interiors, as they have been listed, upgraded or relisted.
---
HEF's Heritage Sector Resilience Plan launched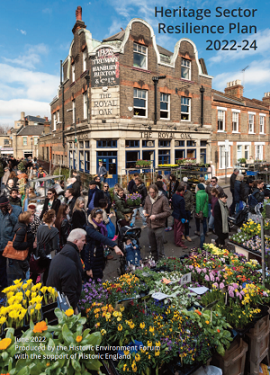 The Heritage Sector Resilience Plan, developed by the Historic Environment Forum (HEF) with the support of Historic England, has been launched.
---
Common Commitment to all Ireland's heritage – North South Agreement on Vernacular Heritage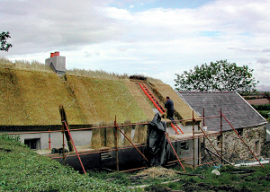 An 'All-Island' commitment to Ireland's vernacular heritage has been established with the signing of the North South Agreement on Vernacular Heritage, supporting traditional buildings etc.
---
Bristol Harbourside landmark Canons House gets GII listing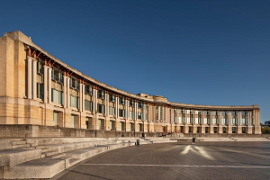 Canons House, a landmark building on Bristol Harbourside, has been awarded Grade II (GII) listed status having been built as a regional headquarters for Lloyds Bank between 1988 and 1991 (Arup)
---
BRE/BEIS project to modernise home energy rating scheme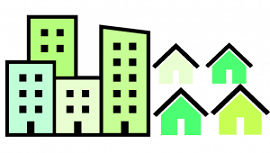 The Building Research Establishment (BRE) has announced a new project with the Department for Business, Energy and Industrial Strategy (BEIS) to improve and modernise the home energy rating scheme used to measure the energy and environmental performance of UK homes.
---
Interdisciplinary IHBC accreditation recognised by CSCS for PQP Cards

Sector lead the Construction Skills Certification Scheme (CSCS) has recognised the IHBC's professional accreditation and support (CPD etc.) in awarding its PQP (Professionally Qualified Person) cards.
---
Unearthing the history of Gloucester's 'the Fleece' Hotel starts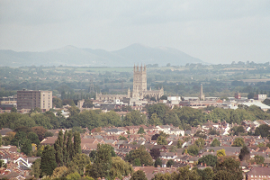 Work to repair a fire-hit medieval hotel in Gloucester is underway as crews have started work to strip back some of the modern trappings and reveal the historic framework.
---
European Heritage Heads Forum statement on Ukraine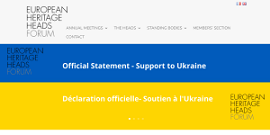 The Secretariat to the European Heritage Heads Forum has has coordinated its declaration of solidarity and support for Ukraine's cultural heritage institutions.
---
Welcome to #IHBC25 – 25 years since we turned professional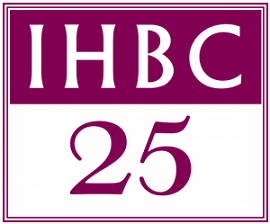 2022 will see the IHBC mark a quarter of a century since our incorporation as a professional body supporting and accrediting built and historic environment conservation specialists. We're kick-starting it by inviting your ideas on how to mark this special year!