Asset of community value
Part 5 Chapter 3 of the Localism Act 2011 and the Assets of Community Value Regulations 2012 (which came into force on 21 September 2012) provide for nomination of 'assets of community value'.
The scheme gives local community groups the opportunity to take control of certain assets and facilities within their neighbourhood, by allowing them time to prepare a bid. Don Foster MP said the aim is to help local authorities work with, "...communities to protect the buildings and amenities which are of great local significance to the places where people live and work".
The provisions give communities the right to nominate buildings or land as an asset of community value. Assets can be nominated by voluntary or community groups (such as parish councils), but not individuals or local authorities. The local authority makes a judgement on the nomination after an 8-week period, deciding if the asset meets the definition set out in section 88 of the Act. The asset can be listed as an asset of community value if its principal use furthers the community's social well-being or social interests, including cultural, sporting or recreational interests.
If the nominated asset is properly nominated, meets the definition, and is not excluded, the local authority must add it to a list of assets of community value, inform specified parties (including the parish council) and place it on the local land charges register. If the local authority do not agree that the asset nominated meets the section 88 definition, or it is in one of the excluded categories, they must place it on a list of assets nominated but not listed.
If the owner objects to their property being placed on the list, they have a right to an internal review by the local authority and if they remain in disagreement they have a right of appeal to an independent tribunal.
Once an asset has been listed nothing further will happen unless or until the owner decides to dispose of it. The owner will then only be able to dispose of the asset after a specified moratorium period has expired.
The first part of this moratorium is a 6 week interim period, which applies from the point the owner notifies the local authority. If no community interest groups makes a written request to be treated as a potential bidder the owner is then free to sell their asset at the end of the 6 weeks. If a community interest group does make a request during this interim period, a 6-month moratorium operates from the point the owner notified the local authority.
During this period the owner may market the asset and negotiate sales, but not exchange contracts other than to a community interest group. After the moratorium period the owner is free to sell the asset to whomever they choose and at whatever price.
The moratorium is intended to give community groups time to develop a bid and raise the finances to buy the asset when it comes onto the open market. Community groups are not given first refusal, and bids from local communities may not be the successful one.
Non-compliant sales are void, meaning that legally, the change of ownership has not taken place.
The scheme recognises that the provisions may have some financial impact on owners and provides a compensation scheme for private property owners. The local authority is responsible for administering the compensation scheme
Certain types of asset are exempt from being placed on the list, for example, residential property.
NB: In March 2016, Community Pubs Minister Marcus Jones announced a new support and finance programme to help people take control of their local pub for the benefit of the community. (Ref. Gov.uk New £3.6 million programme to help communities take control of their local pub, 10 March 2016.)
[edit]
External references
IHBC NewsBlog
COVID-19: Advice and Updates collated from the Heritage Sector
Organisations with conservation links have been collating resources on COVID-19 impacts, including Built Environment Forum Scotland (BEFS), Historic Environment Forum, The Heritage Alliance (THA), and Historic England, on cleaning surfaces.
---
Councils considering 'executive powers' as measures to avoid planning gridlock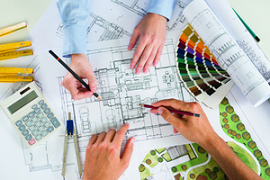 Councils are reported to be considering taking up rarely-used executive powers to keep the planning and development system moving during the coronavirus pandemic.
---
Historic England provides updated flood recovery advice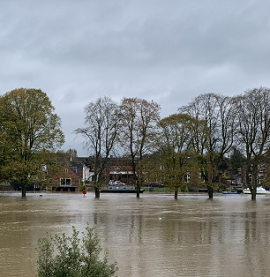 Historic England's 'After a Flood' provides timely advice on how to dry walls properly and avoid further damage to the building fabric.
---
Conservation of Timber Buildings: an example of evolving conservation techniques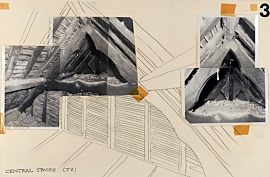 Context Issue 162 offers a peek into an archive of timber conservation history through the records of the practice of FWB and Mary Charles Chartered Architects.
---
Call for VAT rates for Refurbishment to be Reduced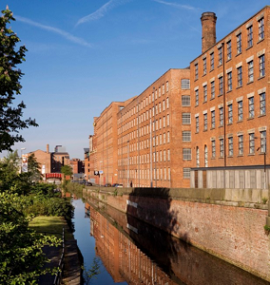 To meet the government's target of being carbon neutral by 2050, we must recycle, reuse and responsibly adapt our existing historic buildings, according to this year's Heritage Counts report, so Historic England and partners are calling for a reduction in VAT rates to incentivise this more sustainable option.
---
Grade II Edwardian swimming baths in Birmingham restored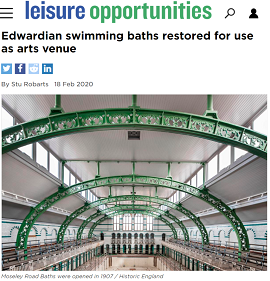 Donald Insall Associates, with the help of Historic England, has completed restoration work of Moseley Road Baths, being converted for use as an arts and culture venue.
---
IHBC Marsh Award Nominations – Closing Date 30 March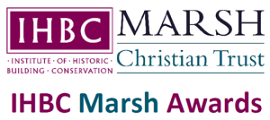 Celebrate your local 'retired members' and 'successful learners' with £500 cash prizes and 2020 Brighton School places!
---
Biodiversity Net Gain through UK Construction Projects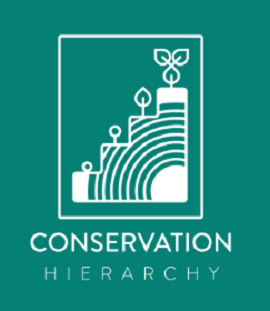 The Conservation Hierarchy is a new framework developed by the University of Oxford to help construction projects achieve Biodiversity Net Gain.
---
How Project Managers for Town Centre Developments can Balance Risk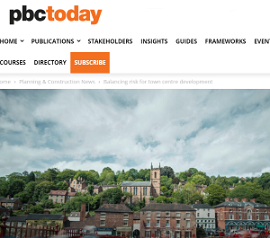 Jacqueline Hughes, senior risk analyst at Equib, in pbctoday discusses how project managers for town centre developments can get their risk management strategies right.
---
Red Tape is Strangling our High Streets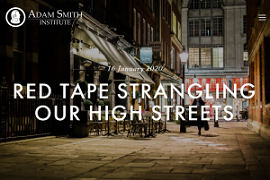 A new paper from the Adam Smith Institute argues that the problem with the High Street has been totally misunderstood, saying that we need to reform restrictive planning rules and reject a policy of managed decline to reinvigorate our town centres.
---
Calculating the full cost of energy used by buildings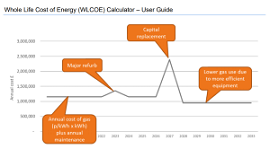 The Whole Life Cost of Energy (WLCoE) calculator – issued by government in BETA form – is intended to help building owners and operators to understand the full financial cost of the energy their buildings use, and welcomes feedback
---
England's heritage worth £31Bn: New Historic England report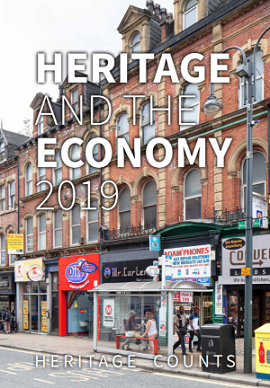 New research published by Historic England (HE) shows the value of heritage to England's economy as it contributes to economic prosperity and growth through jobs in the heritage and construction sectors and from tourism.
---