Scottish government intervention in market-led regeneration
Oscar Wilde's definition of a cynic ('a man who knows the price of everything and the value of nothing') is often used in property circles. Cost consultants are well qualified to advise on how much things will cost but how rigorously do we investigate the long-term investment value? People often say to me that there is more to value than money, but asset value does provide a good indication of wider worth which is much more than cash. Not thinking about investment value represents a potential blockage in getting more complicated things delivered.
The refurbishment of older property is a challenge which many would say is best left to the experts or the insane. Unless one likes to gamble, the majority of people make financial decisions based on obtaining the best evidence and taking the safest possible route. When it comes to regeneration projects, particularly those that have a heritage element, assessing risk will be high on the agenda.
The economics of land and property are determined by a range of factors. Markets can rise and fall, finance is available one day but not the next, politics change and behaviours change leaving a cloud of mystery which even algorithmic robotics will fail to predict. Changing circumstances often lead to market unease, making investors nervous of potential negative outcomes. So how do we smooth the negativity and generate greater confidence?
Within Scotland the level of vacant and derelict land and buildings has shown little sign of improvement in recent years. Public servants and academics debate what needs to happen to enable greater levels of activity.
The fundamental question is one of confidence. Developers are unlikely to participate where there are easier opportunities and market demand is better understood. Funders get extremely nervous if demand is unproven and constraints are unquantified. Risk has to be managed, but if you do not know what you are managing, financial people will be reluctant participants. It is not just about locational aspects but regenerating existing property carries greater risks than its new build counterpart and it is certainly not helped by an inequitable taxation policy.
When markets perform well, confidence will be sufficiently high to offset or at least lower other risk elements. Prior to the recession, banks were quite liberal with their lending on property projects as escalating property values would overcome most cost overruns. This approach had a habit of breeding hubristic behaviour but this does not work when values are static and costs continue to rise. A flat market will ensure that proposals are examined in forensic minutiae. The problem is that projects are unlikely to proceed where the minutia is unknown and no one wants to speculate.
Other than prime locations, such circumstances have essentially been the operating ground for the last 10 years. The finance market has become very wary of property lending and if it does participate, the level of diligence will be substantial. All this leads to a lowering of confidence and, therefore, activity. In locations where confidence is low, market failure can prevail over a lengthy period, increasing the likelihood of stigmatisation. This makes it all the more difficult to see how market-led regeneration can work without some form of state intervention. In previous market downturns, we have seen governments providing a stimulus to the sector through development grant subsidy as part of a regeneration/renewal programme but such support is now rare to find. If the state is not a willing participant in bridging the value/cost gap, projects struggle to operate.
Unfortunately, since the recession there has been no long-term national regeneration policy or significant private development subsidy in Scotland. Scottish local authorities are left to decide their investment priorities at a time of limited resources and austerity budgeting, which inevitably means addressing immediate problems rather than adopting a long-term investment approach. Clyde Gateway Urban Regeneration Company has demonstrated that places can be turned around with public-backed investment with social benefits but such an approach is all too rare.
While significant commitment has been given to funding affordable housing, little stimulus is provided to the remaining three quarters of the housing system. Property regeneration is much more than building houses. Successful long-term solutions have to come from a 'whole-place' investment approach, which provides confidence to local people and persuades other people to come into such areas. This can only be done by civic champions who have vision, leadership and commitment to generate wide-ranging confidence. A good illustration of public commitment and place-promoting leadership comes from Dundee City Council at its Waterfront Dundee project. This high-profile project has the benefit of a city centre and riverside location, but the challenge is for the state to play such a facilitation and investment role in smaller projects in more tertiary locations.
It is encouraging to hear principal public officials pronounce that 'we are open for business' but their words have to be backed by investment deeds. To this end one hopes that City Region funds, including a municipal equity commitment, will help liberate many of the projects that have been sitting dormant for the last 10 or more years. For years, public officials had a standard phrase of 'risk transfer'. However, in areas of market failure the private sector has effectively reversed that risk transfer to the state calling on it to get more involved directly proactively. Without state participation, fund managers are likely to look to place their investments elsewhere. Short termism will not correct market failure, nor will it transform our rundown places and property. To get 'inclusive growth', Scottish Government, with its public partners, has to step up and bridge the gaps. They need to act as municipal entrepreneurs leading and promoting a commitment to a patient-capital approach that is based on a long-term vision and direct participation that will restore our heritage, our buildings and, most important, give confidence to people in the renewal of our places.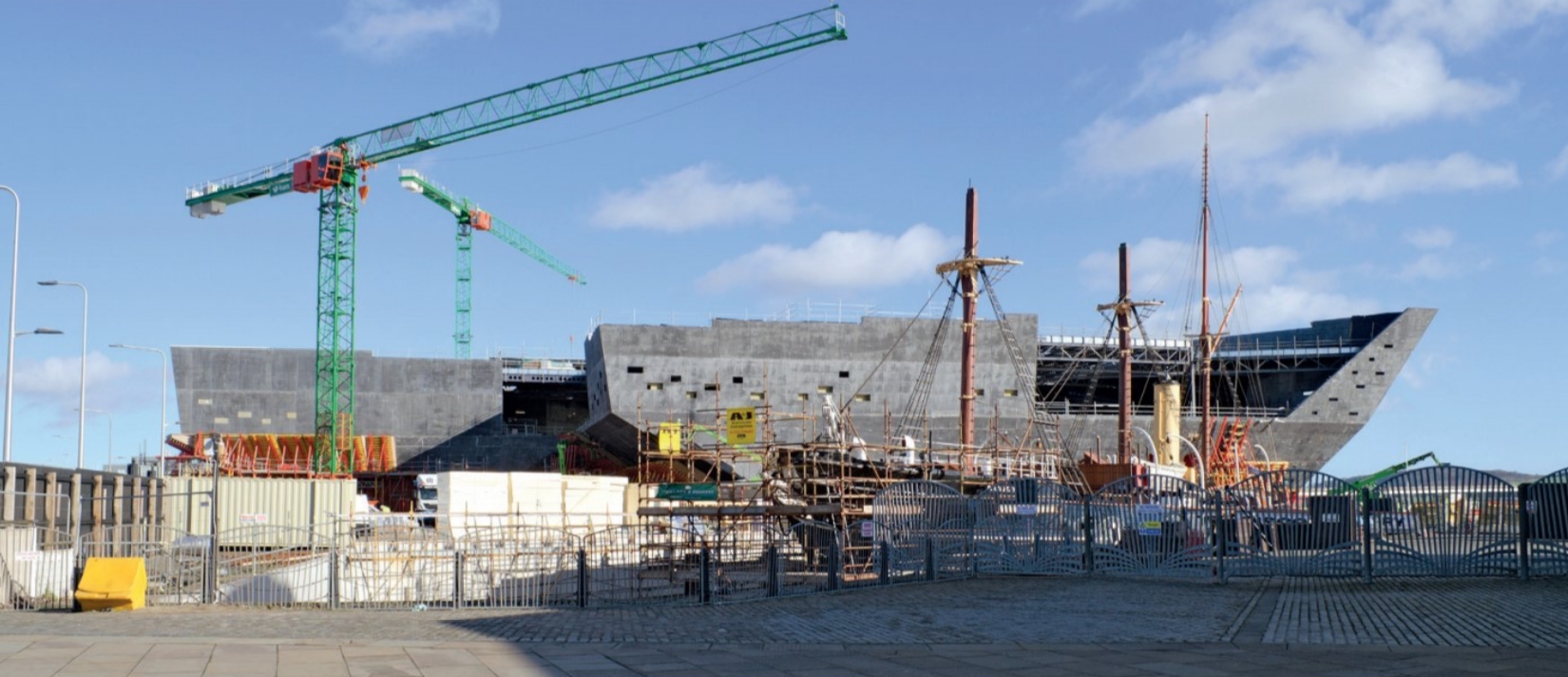 The new V&A Museum under construction on Dundee Waterfront in 2017. In the foreground is the Discovery, which took Scott and Shackleton to the Antarctic in 1901, its masts removed for repair (Photo: Laerol, Wikimedia).
This article was originally published as 'The cost and the value of heritage' in IHBC's Context 158 (Page 41) in March 2019. It was written by Steven Tolson, a chartered surveyor and property economist.
--Institute of Historic Building Conservation
IHBC NewsBlog
Councils considering 'executive powers' as measures to avoid planning gridlock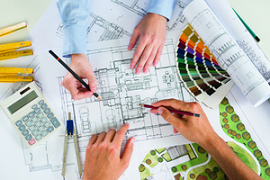 Councils are reported to be considering taking up rarely-used executive powers to keep the planning and development system moving during the coronavirus pandemic.
---
Historic England provides updated flood recovery advice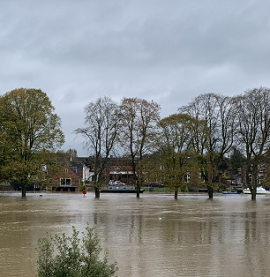 Historic England's 'After a Flood' provides timely advice on how to dry walls properly and avoid further damage to the building fabric.
---
Conservation of Timber Buildings: an example of evolving conservation techniques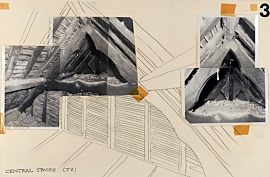 Context Issue 162 offers a peek into an archive of timber conservation history through the records of the practice of FWB and Mary Charles Chartered Architects.
---
Call for VAT rates for Refurbishment to be Reduced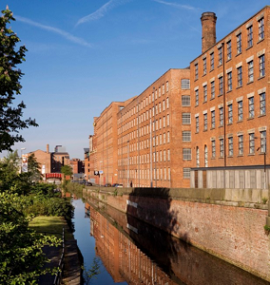 To meet the government's target of being carbon neutral by 2050, we must recycle, reuse and responsibly adapt our existing historic buildings, according to this year's Heritage Counts report, so Historic England and partners are calling for a reduction in VAT rates to incentivise this more sustainable option.
---
Grade II Edwardian swimming baths in Birmingham restored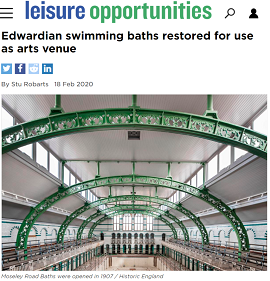 Donald Insall Associates, with the help of Historic England, has completed restoration work of Moseley Road Baths, being converted for use as an arts and culture venue.
---
IHBC Marsh Award Nominations – Closing Date 30 March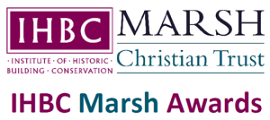 Celebrate your local 'retired members' and 'successful learners' with £500 cash prizes and 2020 Brighton School places!
---
Biodiversity Net Gain through UK Construction Projects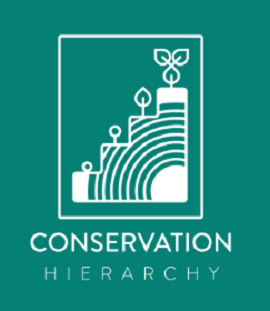 The Conservation Hierarchy is a new framework developed by the University of Oxford to help construction projects achieve Biodiversity Net Gain.
---
How Project Managers for Town Centre Developments can Balance Risk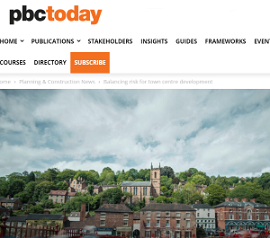 Jacqueline Hughes, senior risk analyst at Equib, in pbctoday discusses how project managers for town centre developments can get their risk management strategies right.
---
Red Tape is Strangling our High Streets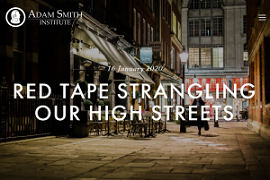 A new paper from the Adam Smith Institute argues that the problem with the High Street has been totally misunderstood, saying that we need to reform restrictive planning rules and reject a policy of managed decline to reinvigorate our town centres.
---
Calculating the full cost of energy used by buildings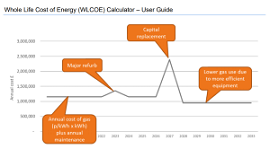 The Whole Life Cost of Energy (WLCoE) calculator – issued by government in BETA form – is intended to help building owners and operators to understand the full financial cost of the energy their buildings use, and welcomes feedback
---
England's heritage worth £31Bn: New Historic England report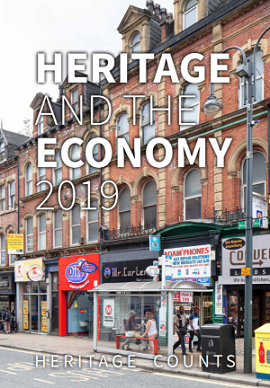 New research published by Historic England (HE) shows the value of heritage to England's economy as it contributes to economic prosperity and growth through jobs in the heritage and construction sectors and from tourism.
---
Part of Roman wall in Chester Collapses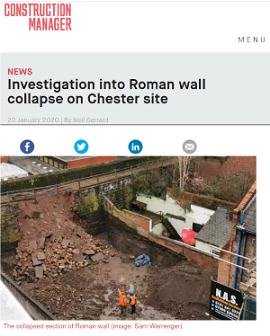 Investigations have begun into what caused part of Chester's Roman city wall to collapse during construction work.
---