Public consultation and engagement in Gloucester
Introduction
When faced with a person holding a clipboard in the street most of us put our heads down and walk on by. However, not everyone is selling something we neither need nor want and there is a danger that we will miss the important stuff. Public consultations on issues affecting the community are particularly vulnerable, and unless the message stands out from the crowd, we may miss the chance to have our say on important discussions affecting our community. With Covid-19 restrictions it is unlikely that we will meet someone face to face at the moment, but there may be a social media poll, virtual meeting, or survey online we could contribute to, if our attention can only be caught for a moment and engaged.
For those of us who work within a local authority in England or Wales, councils are required to prepare a 'statement of community involvement' (under Section 18 of the Planning and Compulsory Purchase Act 2004) which sets out when and how they will consult when preparing new plans and in determining significant planning applications. This requirement to consult and engage is important, but how do we engage and consult effectively? How can we avoid consultation fatigue? There is a further question regarding consultation in the context of grant awards such as from the National Lottery Heritage Fund or through a government regeneration scheme. In these cases, are there any additional requirements? Should we be doing things differently or do we simply follow the standard requirements?
At Gloucester City Council we use a range of consultation techniques in seeking to engage with different groups to establish the most effective means of enabling all our communities to make their views known and help shape the city. Some people will prefer direct contact with the council, either face-to-face or over the phone. Others may prefer communicating through the web, emails, or text messaging. Some may need directly targeted communication because of disability, culture, language, or literacy factors.
It is vital though, to engage with people and to get their ideas and opinions. And not just because we are told that we have to. The success and long-term sustainability of a project and its aims and values rest on making sure the audience understands what we are trying to do, supports what we are trying to do and feels involved with the process. It is important to open the channels of communication. To be successful, there is a need to embed the principles of the project within the local community, which can take time.
In Gloucester, we have delivered a successful Townscape Heritage Initiative (THI) in the Southgate Street area of the city, and we have just completed year one of a High Street Heritage Action Zone scheme in the Cathedral Quarter of the city. We have learnt from the evaluation of the THI, and we are implementing that learning into our Cathedral Quarter project. Working with Historic England we have produced a community engagement plan and a communications plan, setting out the project's key milestones and the promotional opportunities for each of them. With greater publicity there should be greater awareness, better engagement, and more willingness to take part in consultation.
The council has tried to go further rather than follow the rule book on consultation practice. Two case studies, the Gloucester Heritage Strategy and Cathedral Quarter Heritage Action Zone are examples of what can be done with a small amount of funding and capacity.
The city's ten-year heritage strategy was developed in 2019 as part of the Gloucester Great Place scheme, funded by the National Lottery Heritage Fund and Arts Council England. The Great Place scheme placed a strategic focus on enhancing Gloucester's heritage for all and sought to embed a culture of developing a holistic approach to the regeneration of the city. This would in turn seek to facilitate proactive working with developers, members, stakeholders, and partners, whether professional or residents of the city and beyond.
The key to discussing the aims and challenges of the strategy was through stakeholder engagement and several consultations. Gloucester City Council working with appointed consultants and Gloucester Culture Trust decided to add to the standard consultation process of workshops, face-to-face meetings and online consultation, and try something different to be more inclusive and engaging. The Culture Trust appointed two creatives: the first of these were 'The Fabularium' actors who perform stories depicted through various media from acrobatic and circus skills to mask and puppetry, live music, and storytelling. The second was 'The Whisperer' who encouraged participants to think about the city of Gloucester in a deep and reflective manner. Both asked the same two questions relating to Gloucester's historic buildings and areas: firstly, what would people like to see happen over the next decade? Secondly, looking more generally at the city's strengths and weaknesses, what needed to change over the next decade? The Fabularium's two actors, called Firm Footings and Faulty Bearings in Victorian costume engaged members of the public, targeting those under 30. The moveable act allowed the actors to approach members of the public who appeared interested in the act and willing to engage. They could move to various locations to gauge levels of engagement in different parts of the city centre. The survey was conducted over six one-hour sessions over two days and interviewed 69 people over the weekend.
The results of the survey provided a good insight into Gloucester's view of the term Heritage and how the public generally feels about the city. It has highlighted several key issues where the public agrees require attention, such as handling crime, anti-social behaviour, alcoholism, and the altered dynamic of public spaces at night. A need for reinvigorating public spaces that have been left to decline and become deprived in favour of areas that are considered landmarks and more popular with tourists was also identified.
The Whisperer facilitated both group conversations and individual contemplation at Gloucester Cathedral. While a smaller number of participants was engaged, they were all under 25 and had not participated in the heritage consultation through the online survey and workshops. The data was gathered through a variety of media such as post-it notes, drawings and audio recordings. Two findings which formed a common theme related to the crucial role of the city to build a future where people can fulfil their aspirations. These were the need to consult with young people and act upon providing relevant opportunities to build trusted relationships; and secondly, the need to empower the voices of younger generations to become curious and confident about their city. There was also a passion for high quality, diverse and challenging art, and culture, driven through partnership to bring vibrancy to the city.
Both sessions were invaluable, and it provided a younger voice which had been missed through the stakeholder engagement, workshops, and online surveys. Therefore, taking a different approach and utilising a small budget made a big difference in shaping the strategy. This is an approach which will be used again in the city and has been included in our future grant funding programmes.
Gloucester City Council was privileged to be awarded £1.9 million from Historic England to capitalise on Westgate's untapped potential and boost the number of people living, working, and taking pride in the area. Despite its strong historic character, being one of the oldest and best-preserved areas of Gloucester and the main commercial route linking the cathedral to the rest of the city and a central location, Westgate Street is underperforming.
We have developed a brand for the project, which is vibrant and exciting and a separate website, www.cathedralquartergloucester.uk. The Cathedral Quarter Heritage Action Zone is delivered by a partnership and a steering group involving lots of different stakeholder groups. A separate website was seen as a 'must' to give the project a digital base, a visually exciting and engaging set of pages, and not just another page on the council's site as created for the THI. We have also developed Cathedral Quarter social media pages on Facebook, Twitter and Instagram, again separate to the council's channels. We now have a set of tools that we can use to promote the project to audiences, to engage them, and to direct them to any consultation or evaluation activities that we might plan as part of the project.
It is important to aim these consultation activities and opportunities at the targeted audience as it is not possible to reach different communities and groups using the same method each time. Social media is great for more visual and one-off events. We do not currently have any programmes which track social media impact, but this is something we will consider as our posts and pages become more popular. With restrictions easing last summer the launch event needed to be active, outdoors, socially distanced, and social media driven. The Cathedral Quarter Project Officer came up with the idea of a 3D interactive archaeology event.
The aim of 'Interactive Archaeology' was to raise awareness of the project, and to engage local people with the history and heritage of the area through an innovative art installation. It was also intended that the event would attract people back to the high street safely (given Covid-19), with a well stewarded and managed event which would draw people in and provide improved footfall for local businesses. Gloucester is an ancient city and significant archaeological remains of the city walls, Roman buildings and even medieval churches survive beneath the city streets. The project aimed to interpret and engage people with that heritage by bringing some of these to life in three-dimensional form as pavement art. Five pieces of artwork were set out along Westgate Street, depicting different archaeological features and Westgate stories. Joe Hill (3D Joe and Max) was chosen to deliver this artwork as he states that his artwork is not complete until someone is interacting with it, by posing within it and taking photographs.
An accompanying exhibition and consultation event were held in a vacant empty shop which explained more about the history of the street and offered the chance to find out about the Cathedral Quarter project. An online survey was promoted and made available for the following two weeks for local people to complete, asking for perceptions of Westgate and feedback on the types of event that they might attend, help to organise, or participate in, to inform a programme of cultural activity. Stewards gave out small cards to as many visiting groups as possible. These cards had the hashtags to use when posting images on social media and a QR code which linked through to the survey website. Social media coverage was very strong, and we had lots of visitors and survey participants as a result.
We asked people for three words that they would use to describe the street. We will ask the same questions year on year and see how the results change. The results were posted on social media so that they could be seen. A word cloud was used for this as it is quite an easy visual representation of the responses. The event was well received, boosted responses to the survey and gave us the responses we needed for both baseline information and for development of our cultural programme. A video recording the event can be seen at vimeo.com/462698343. With our cultural programme we will be taking on community producers to work with local people to come up with ideas for events and activities that bring heritage to life. Again, involving local people in the early stages and developing their skills and abilities to continue with this type of work after the project closes.
Cathedral Quarter HAZ has also launched a reminiscence project, 'Westgate Stories' in partnership with Gloucestershire Archives, the Museum of Gloucester, Gloucester Civic Trust and Gloucester Cathedral Archive. People's knowledge and past experiences are important to us in helping to shape the project. We need that input. We need local people, and we want them to help us. Through this aspect of the project, we can engage them with the wider project aspirations and help to spread the aims and key messages of Cathedral Quarter. Hopefully, people will feel that they are contributing and helping us to deliver this project. If they are involved in this way, it is much more likely that the work done, and the awareness raised will continue after the project is completed. The vacant shop unit we used previously is being fitted out as a consultation space and will be used as a venue for drop-in sessions about the project and to pass on information, photographs, memories and stories. Having a presence on the High Street will really help with the consultation and engagement activities planned over the next three years.
What's next?
We have learned that opportunities to consult, engage, and to gather information for evaluation are woven through all aspects of work in the historic environment. The challenge is to identify them early, make them relevant, interesting, and useful. Questions need to be carefully chosen, and the methods or media used must be suitable for the audience and the type of information we wish to gather. If feedback can be encouraged through events, or through experiences tailored to your audience, all the better.
It is hoped that with the relaxing of Covid-19 restrictions we can undertake engagement and consultations again face-to-face. However, in the meantime the virtual world has been embraced and, in some cases, wider audiences have been engaged. Therefore, this new technology should not be forgotten, and a mix of platforms should be continued to be used post pandemic. We are still learning in Gloucester and not everything will be successful but it's worth a go, and always worth seeing what that person with the clipboard wants to ask you.
---
This article originally appeared as 'Public consultation and engagement' in the Institute of Historic Building Conservation's (IHBC) Yearbook 2021, published by Cathedral Communications Limited in 2021. It was written by Charlotte Bowles-Lewis, Principal Conservation Officer and Claire Dovey-Evans, Cathedral Quarter Project Officer, Gloucester City Council.
--Institute of Historic Building Conservation
IHBC NewsBlog
HEF's Heritage Sector Resilience Plan launched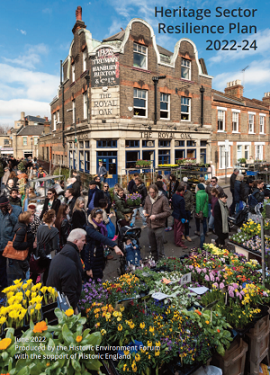 The Heritage Sector Resilience Plan, developed by the Historic Environment Forum (HEF) with the support of Historic England, has been launched.
---
Common Commitment to all Ireland's heritage – North South Agreement on Vernacular Heritage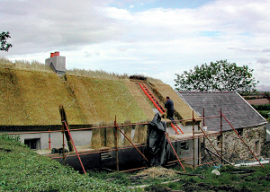 An 'All-Island' commitment to Ireland's vernacular heritage has been established with the signing of the North South Agreement on Vernacular Heritage, supporting traditional buildings etc.
---
Bristol Harbourside landmark Canons House gets GII listing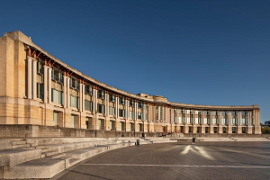 Canons House, a landmark building on Bristol Harbourside, has been awarded Grade II (GII) listed status having been built as a regional headquarters for Lloyds Bank between 1988 and 1991 (Arup)
---
BRE/BEIS project to modernise home energy rating scheme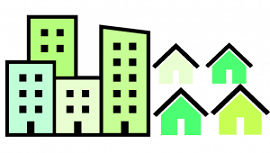 The Building Research Establishment (BRE) has announced a new project with the Department for Business, Energy and Industrial Strategy (BEIS) to improve and modernise the home energy rating scheme used to measure the energy and environmental performance of UK homes.
---
Interdisciplinary IHBC accreditation recognised by CSCS for PQP Cards

Sector lead the Construction Skills Certification Scheme (CSCS) has recognised the IHBC's professional accreditation and support (CPD etc.) in awarding its PQP (Professionally Qualified Person) cards.
---
IHBC Heritage Marketplace provides learning-led virtual engagement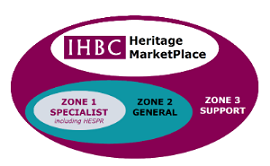 The IHBC's 2022 Aberdeen School Heritage MarketPlace (4.30-7.30PM, 15 June) is designed to extend the scope of a traditional IHBC School exhibition floor.
---
Unearthing the history of Gloucester's 'the Fleece' Hotel starts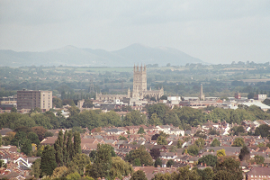 Work to repair a fire-hit medieval hotel in Gloucester is underway as crews have started work to strip back some of the modern trappings and reveal the historic framework.
---
Booking Open for IHBC Annual School: Aberdeen, 16-18 June 2022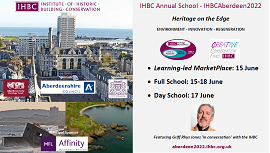 Options for in-person and virtual delegates to explore 'heritage on the edge' across up to 4 days of IHBC engagement & learning.
---
European Heritage Heads Forum statement on Ukraine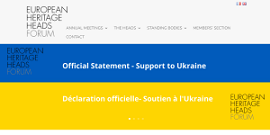 The Secretariat to the European Heritage Heads Forum has has coordinated its declaration of solidarity and support for Ukraine's cultural heritage institutions.
---
Welcome to #IHBC25 – 25 years since we turned professional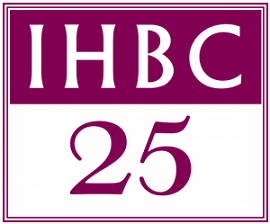 2022 will see the IHBC mark a quarter of a century since our incorporation as a professional body supporting and accrediting built and historic environment conservation specialists. We're kick-starting it by inviting your ideas on how to mark this special year!