Garden communities and the historic environment
Historic England is working to encourage good design and to ensure that heritage issues will not be overlooked in the planning of the new series of garden towns and garden villages.
Introduction
The government is embarking on an ambitious growth agenda to deliver housing using the new town model. This will be known as the Garden Communities Programme. A renewed focus on new towns stems from the government's objective to deliver not only housing numbers, but also well-planned, high-quality development. Historic England is working to encourage good design and to ensure that important heritage issues will not be overlooked in the town planning of these new settlements.
Heritage has an important role to play in the government's growth agenda and in placemaking. A good understanding of the historic environment and its importance matters. This involves, first, looking at the success and failures of our existing new towns, especially regarding their future management; and, second, understanding the historic environment of places where new towns are to be located.
Britain has a long standing relationship with the new town model, beginning with Ebenezer Howard's pioneering 'To-morrow: A Peaceful Path to Real Reform', published in 1898 and later republished as 'Garden Cities of To-Morrow'. Howard's work has become part of a town planner's educational foundation alongside other influential town planning concepts such as Germany's town extension plans, France's civic boulevards and America's public parks system. All of these town planning models have been pursued with the simple but somewhat utopian objective of trying to solve a problem and to make better places.
Howard's 19th-century garden city principles continued to influence town planning reform throughout the early 20th century (as seen in garden suburbs), but it was the 1940 Barlow Report that triggered a major shift towards the building of new towns. The Barlow Report advocated a planned process of decentralisation to address issues stemming from the overconcentration of industry and populations in large towns. This initiative influenced post-war reconstruction and set the foundations for a formal new towns programme, culminating in the New Towns Act 1946.
There are parallels to be drawn between post- war new towns, and earlier 19th-century garden city ideals, in that they were characterised by 'planned order', to produce healthier, functional places away from the misery and confusion of the cities, often through conflating town planning with what was thought to be good social policy at the time. Working to such a prescribed vision has meant that new towns in Britain have not been without their controversies. Often seen as problematic, criticism has been directed towards post-1940s new towns for their car dependence, lack of sense of place, the design and layout of their town centres, and what is considered to be their out-of-date, modern architecture, which is not consistently in favour.
Designed as a carefully composed whole, the integrity of new towns is vulnerable, and they have struggled to adapt without unravelling that integrity. Where new towns have worked well, it has often been due to the quality of master planning, based on a sound understanding of the area and design quality, as in Harlow, or where design has contributed to a high degree of functionality, as in Milton Keynes. Careful design in terms of density; integration into the wider landscape; striking architecture; distinct civic character; collective identity; and sensitivity of settlement pattern have contributed to the success of these places. However, social and economic policy priorities change. This is necessarily reflected in planning decisions and town management strategies which can undermine the best elements of new towns. Historic England's Elain Harwood is writing a book specifically on new towns, which will help further understanding of their value.
The National Planning Policy Framework (2019) encourages the delivery of new homes through planning for large-scale development. This includes the creation of new settlements using defined principles that set clear expectations for the quality of the development. These principles are set out in the Ministry of Housing Communities and Local Government's (MHCLG) Garden Communities Prospectus, published in June 2019. The MCHLG does not intend to impose the prospectus' principles on local authorities, instead encouraging them to develop their own locally-specific principles that reflect the key qualities of the prospectus.
The government's new approach makes a distinction between garden towns of more than 10,000 homes, and smaller garden villages of between 1,500 and 10,000 homes. These new garden communities can be delivered using the recycled concept of development corporations, but with one key feature which is that councils seek secretary-of-state-level permission for the creation of a new town development corporation, which would be locally accountable rather than answering directly to the MHCLG. In addition to the ability for local authorities to put forward their own garden communities, central government itself has identified and endorsed a number of other garden communities.
Starting with the designation of the first new town of Stevenage in 1946, and ending with Central Lancashire in 1970, there are 21 existing new towns in England, five in Scotland, and two in Wales. Four new towns were designated in Northern Ireland, but within a different system under the New Towns Act (Northern Ireland) 1965. Since January 2017 the British government has announced 41 new garden villages and towns in England alone. Although these are of a smaller scale than early post-war new towns, the transformational nature of some new garden communities means that there is still the potential for the historic environment to be harmed.
One way to tackle this is to incorporate the careful consideration of the historic environment in the early planning stages to ensure that the character of historic landscapes, settlement patterns, archaeology, and the setting of heritage assets such as conservation areas, scheduled monuments, listed buildings or registered parks and gardens can be conserved. Many of the proposed garden communities will be located on greenfield sites, so there can sometimes be a perception that heritage will not be a factor, but there is no such thing as a blank canvas when it comes to new development and heritage. The MHCLG prospectus recognises this, and makes clear that the natural and historic environment of the local area should be reflected and respected in the town planning of new garden communities. Garden communities are required to come forward via the local plan process. In line with national planning policy, Historic England is encouraging local authorities to adopt tailored heritage principles in their spatial strategies to conserve the historic environment.
Increasingly we have been seeing a trend of local authorities joining forces to create joint plans to deliver garden communities across local boundaries at a quasi-regional level. The process of identifying their location should be underpinned by a strong, objective evidence base for the historic environment from the outset. A key aspect of this will be the compilation of sub-regional heritage studies that will include characterisation and archaeological assessment work, and high-level heritage impact assessments. Helpfully, the Garden Communities Prospectus identifies the importance of using preparatory studies to support the delivery of high-quality development. Indeed such studies will be needed to provide a sound foundation for the sustainability appraisal process so that the likely impacts on the historic environment can be meaningfully understood. Subsequently, this information will help local authorities plan for how the historic environment will be managed and should inform master planning.
In practice, however, heritage considerations are often not factored in until later in the process, when key decisions have already been taken. This can upset the planning process, causing lengthy examinations in public or public inquiries, and unnecessary delay. The new prospectus emphasises the need for garden communities to be planned holistically. It is hoped that this will further encourage local authorities to engage with heritage from the outset, to maximise the benefits this can bring in creating vibrant, characterful places, with local heritage helping to form part of their identity.
One issue to consider in the development of new garden communities is the inadvertent coalescence of existing historic settlements. Green buffer zones and green-belt land are often cited as a means of mitigation to help preserve the setting of existing historic settlements. A good understanding of the wider historic environment and historic landscapes can help inform how these green areas will work to ensure that they will be successful in retaining a sense of landscape character or conserving setting, as well as providing usable land for rural uses.
Local authorities are enthusiastically embracing the idea of new garden communities and the MHCLG sets out a good foundation for their planning. Many local authorities have already set out their intentions to create new garden towns and these are currently making their way through the local plan process. Good town planning begins with inception, and time and care should be taken to understand past mistakes so that they are not repeated. Equally, past successes should be understood so that new garden communities can remain successful places that bring long-term benefits and thrive with character at their heart.
---
This article originally appeared as 'The return of garden towns and garden villages' in IHBC's Context 162 (Page 24), published by The Institute of Historic Building Conservation in November 2019. It was written by Katie Parsons, a historic environment planning advisor with Historic England.
--Institute of Historic Building Conservation
IHBC NewsBlog
IHBC at COP26 - Conserving our Places Conserves our Planet 1-12 Nov 2021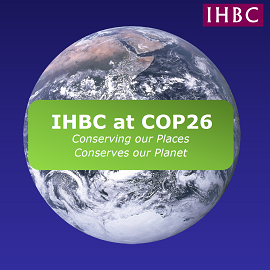 The IHBC seeks to raise awareness and understanding of how building conservation philosophy and practice contributes towards meeting the challenge of climate change.
---
IHBC's latest CONTEXT explores 'Conservation Leadership by the People'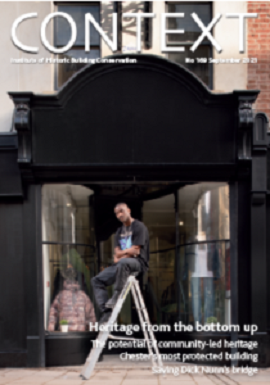 From Amenity Societies and Wentworth Woodhouse to Kurt Schwitters, Scotland's Towns, Chester and more...
---
Edinburgh's Royal High School to become '£55M national centre for music'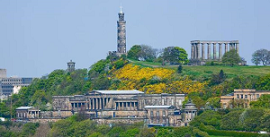 The former Royal High School building in Edinburgh is to be transformed into a £55 million national centre for music after the City of Edinburgh Council agreed to the lease of the historic property.
---
IHBC, CIfA, IEMA launch Principles of Cultural Heritage Impact Assessment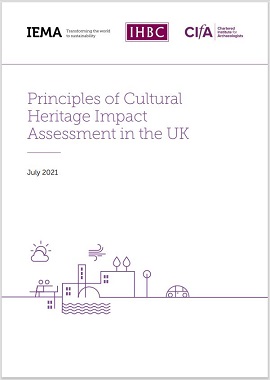 The joint-institute document aims to help maintain cultural heritage by providing a consistent framework across different sectors & geographies
---
Enter Now to Win: IHBC's GASA Awards 2021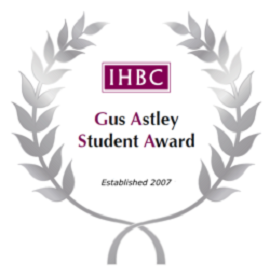 IHBC's Gus Astley Student Awards 2021: Win £500 and a place on IHBC's 2022 Aberdeen School with your built environment/heritage coursework, closes 31/07!
---
Former Harris meat factory mansion in Calne, Wilts, to be restored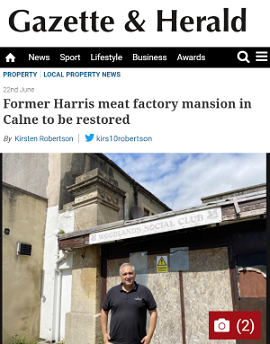 The last remaining buildings on the site of the Harris meat factory family's historic mansion are being restored to their former glory and converted into new homes.
---
CICV Forum introduces professional indemnity insurance guide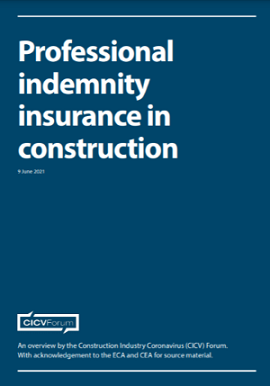 The Construction Industry Coronavirus Forum (CICV Forum) has unveiled a new guide to the crucial and increasingly complex issue of professional indemnity insurance (PII).
---
The World Heritage Committee(WHC): Liverpool should lose its World Heritage status.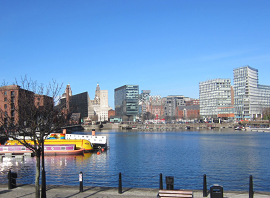 ICOMOS has advised that the new football stadium proposal, if implemented, would have a completely unacceptable major adverse impact its authenticity and integrity.
---
Scotland's CSIC: New plans to transform public spaces into sustainable office hubs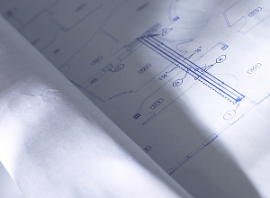 Responding to the changing working patterns of a post-Covid Scotland, the Construction Scotland Innovation Centre (CSIC) has revealed new plans to help retrofit public spaces into out-of-town alternatives to city centre offices.
---
IHBC's latest Context explores 'Applying Digital Technology'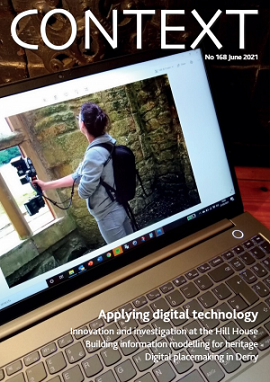 The free-to-access online issue mixes the topical and practical to explore how the sector can best adapt to digital innovation.