Socialist realism in a post-war Czechoslovak new town
The design of Nová Dubnica was overseen by Jirí Kroha, who emerged as a leading advocate for socialist architecture and was recognised as the only living 'national artist' by the state in 1948.
Western European perceptions of post-second-world- war architecture in Czechoslovakia, and other central and eastern European countries under Communist control in this era, invariably invoke imagery of prefabricated concrete panel apartment blocks (or paneláks, as they are colloquially known). Although such structures still dominate urban landscapes outside of historical town centres, for a brief period after the war a contrasting socialist realist, rather than functionalist, style predominated in new developments, until it fell out of political favour in the mid- 1950s. In essence, socialist realism sought to harness neoclassical and vernacular architectural forms to represent a 'socially optimistic' future, a philosophy translated in nuanced ways from its Soviet origins into different national contexts.
The design of the post-war Czechoslovak new town of Nová Dubnica was overseen by the architect Jirí Kroha, a primary exponent of socialist realism in that country.[1] Kroha's career successively embraced cubism, expressionism and then modernism, before his emergence as a leading advocate for 'socialist' architecture in the mid-1940s. Although Nová Dubnica was his first new town commission, he was well positioned to oversee the project, having been active in the Communist Party between the wars, and close to several government ministers. Indeed, his standing was such that he was recognised as the only living 'national artist' by the state in 1948.
War damage in Czechoslovakia was less severe than in neighbouring countries like Poland, with no cities devastated in the manner of Warsaw and Gdansk. However, acute shortages, coupled with the expansion of nationalised industries, generated significant demand for housing in several regions. Agricultural land was therefore set aside between Trenianske Teplá and Dubnica nad Váhom, in present-day north-western Slovakia, to build the 'new socialist town' of Nová Dubnica. The initial target population of 15–20,000 rose within early iterations of the master plan to accommodate some 25,000 inhabitants. Much of the proposed housing was intended for an influx of workers and their families, attracted by the construction of a new locomotive plant nearby.
Nová Dubnica presented an opportunity for Kroha to translate his ideas practically on a larger scale than previously afforded. He also worked in parallel on the second phase of the Ostrava Model Housing Development. The project was initially developed under the auspices of the Czechoslovak Building Works, the state organisation responsible for centralising the country's construction and architectural industry from 1948. The town was conceived as a self-sufficient unit, containing schools, administrative buildings, a hospital, shopping and leisure facilities, flats (ranging from studios to three bedrooms) and single-family houses.
In plan form, Nová Dubnica contains a large public square framed on two sides by mixed-use, four-storey perimeter blocks with arcaded ground floors. A monumental administrative building intended to close one end of the public square was not constructed. Apartment blocks laid out to the rear of the buildings fronting the square help enclose more intimate courtyard spaces, typically containing playgrounds, a nursery and school buildings. This configuration of streets and urban blocks, graduated distribution of private and public uses, and lack of streets in the courtyard spaces, is considered reminiscent of Viennese housing projects from the 1920s. [2]
Traditional materials, an earthy colour palette, and the numerous decorative elements incorporated within the design clearly emerge from Kroha's aspirations to 'build a socialist town whose colour scheme, lyricism, and architectural concept would be linked in the best way to the healthy tradition of vernacular building in Slovakia'.[3] Thus neoclassical and folk detailing and motifs embellish the principal building facades, with sgraffito panels and decorative floral mosaics, cornices, and shaped gables interspersed throughout. Several large, multi-coloured murals overlooking the public square consist of romanticised depictions of modern industries, workers and families. The two largest six-storey apartment blocks contain squat centrally placed towers surmounted by tall metal spires, apparently abstracted from nearby historical buildings.
Nová Dubnica was not completed as originally conceived, and later expansions in the 1960s and 70s followed neither the plan form nor architectural style established the previous decade. Forced from the project and his other positions in 1956, Kroha's involvement was also short-lived. In part this stemmed from the antipathy of the Khrushchev regime in the Soviet Union towards socialist realism, hastening the adoption of panelák technology for mass housing construction. Indeed, reappraisal of (the former) Czechoslovakia's socialist realist architecture took place seriously only after the end of the Cold War, exemplified by an exhibition on Kroha held at the Architecture Centre Vienna in 1998. Revisionist attitudes towards the legacy of this period nonetheless remain tempered by memories of the brutal political environment under which it was created.
The 50th anniversary of Nová Dubnica's creation was celebrated in the town in 2006. An architectural exhibition, seminar programme, souvenir publication and commemorative calendar were some of the activities and materials that helped mark the occasion. However, the legacy of socialist realist architecture in the country is largely underappreciated, and this is arguably reflected in the lack of conservation protection currently afforded to post-second-world-war architecture.
Finally, a shared historical influence with post-war new towns in the UK concerns the utopian ideals of the 19th-century Welsh social reformist Robert Owen, who is best known for the development of New Lanark in Scotland. He provided inspiration for the model villages, garden cities movement and later new towns programme. Kroha's work at Nová Dubnica was also informed by Owen's thinking and by the French philosopher Charles Fourier, thus representing the simultaneous outworking of early socialist ideas in town planning on both sides of the Iron Curtain in the mid-20th century.
References:
Monika Platzer and Klaus Spechtenhauser (eds) (1998), Jirí Kroha: Kubist, Expressionist, Funktionalist, Realist, Architektur Zentrum Wien and Sonderzahl Verlagsges, Vienna.
Kimberly Zarecor (2011) Manufacturing a Socialist Modernity: Housing in Czechoslovakia, 1945–1960, University of Pittsburgh Press, Pittsburgh.
Maroš Krivý (2016) 'Postmodernism or Socialist Realism? The Architecture of Housing Estates in Late Socialist Czechoslovakia', Journal of the Society of Architectural Historians 75(1).
---
This article originally appeared as 'Socialist realism in a post-war Czechoslovak new town' in IHBC's Context 162 (Page 15), published by The Institute of Historic Building Conservation in November 2019. It was written by Andrew McClelland, a post-doctoral research associate at the University of Liverpool and former chair of the IHBC's Northern Ireland branch. He lived and studied architectural conservation in Slovakia in the early 2000s, making frequent visits to Nová Dubnica.
--Institute of Historic Building Conservation
IHBC NewsBlog
Ireland's Our Rural Future: support for LA purchase of vacant and derelict buildings for community use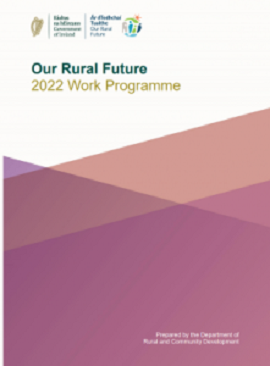 Ireland's Minister for Rural and Community Development, Heather Humphreys, announced a new funding stream to support Local Authorities (LAs) to purchase vacant buildings that could be converted and developed for community use.
---
BBC: Eleven Historic English pubs recognised for their interiors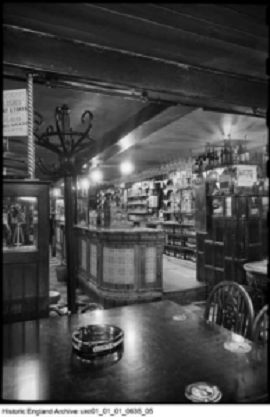 Eleven pubs across England have been recognised for their historic or unusual interiors, as they have been listed, upgraded or relisted.
---
HEF's Heritage Sector Resilience Plan launched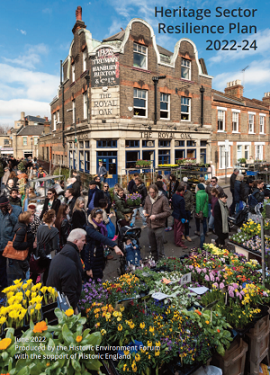 The Heritage Sector Resilience Plan, developed by the Historic Environment Forum (HEF) with the support of Historic England, has been launched.
---
Common Commitment to all Ireland's heritage – North South Agreement on Vernacular Heritage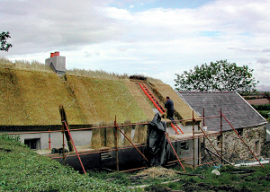 An 'All-Island' commitment to Ireland's vernacular heritage has been established with the signing of the North South Agreement on Vernacular Heritage, supporting traditional buildings etc.
---
Bristol Harbourside landmark Canons House gets GII listing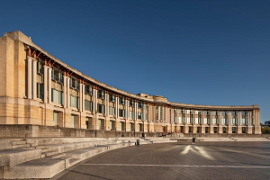 Canons House, a landmark building on Bristol Harbourside, has been awarded Grade II (GII) listed status having been built as a regional headquarters for Lloyds Bank between 1988 and 1991 (Arup)
---
BRE/BEIS project to modernise home energy rating scheme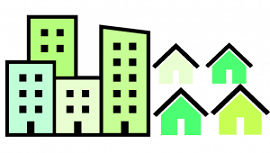 The Building Research Establishment (BRE) has announced a new project with the Department for Business, Energy and Industrial Strategy (BEIS) to improve and modernise the home energy rating scheme used to measure the energy and environmental performance of UK homes.
---
Interdisciplinary IHBC accreditation recognised by CSCS for PQP Cards

Sector lead the Construction Skills Certification Scheme (CSCS) has recognised the IHBC's professional accreditation and support (CPD etc.) in awarding its PQP (Professionally Qualified Person) cards.
---
Unearthing the history of Gloucester's 'the Fleece' Hotel starts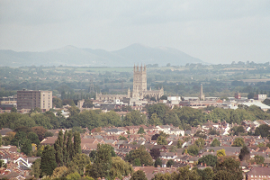 Work to repair a fire-hit medieval hotel in Gloucester is underway as crews have started work to strip back some of the modern trappings and reveal the historic framework.
---
European Heritage Heads Forum statement on Ukraine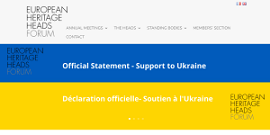 The Secretariat to the European Heritage Heads Forum has has coordinated its declaration of solidarity and support for Ukraine's cultural heritage institutions.
---
Welcome to #IHBC25 – 25 years since we turned professional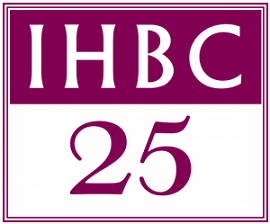 2022 will see the IHBC mark a quarter of a century since our incorporation as a professional body supporting and accrediting built and historic environment conservation specialists. We're kick-starting it by inviting your ideas on how to mark this special year!