New Towns: the rise, fall and rebirth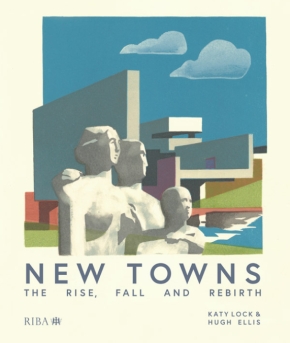 New Towns: the rise, fall and rebirth, Katy Lock and Hugh Ellis, RIBA Publishing, 2020, 180 pages, 140 colour and black and white illustrations, hardback.
---
The heritage of new towns was celebrated in Context 162, which built on an increasing awareness of the importance of new towns in understanding the development of our own country and others, particularly in the years since 1945.
This book traces the history of those towns in the UK from their antecedents in the garden cities through the post-war decades. It examines their current situation and their relevance today. It is a story of innovation in planning, landscape, architecture, and cultural and community development. The authors, Katy Lock and Hugh Ellis, both work for the Town and Country Planning Association. Both are keen advocates of new towns, and the ideas and aspirations that they stood for.
Lock and Ellis are not naive about the difficulties facing new towns today. These include maintenance liabilities for extensive open-space networks, the legacy of experimental housing design (often including flat roofs) built under pressure for delivery, and a uniformly ageing population and housing stock. Managing these problems was not helped by the premature winding-up of the development corporations in the Thatcher years and asset-stripping by central government (the early new towns were highly profitable). The Cameron government brought in the infamous permitted change of use from offices to residential: the conversion of Terminus House in Harlow is rightly described as 'a low point in English planning practice'. Similar conversions may be in prospect for Central Milton Keynes.
The central section of the book sets out eight case studies, ranging from Harlow, one of the first generation of new towns, via towns in all the UK nations, to Milton Keynes, the last, most ambitious and greatest achievement of the new town movement. Some aspects of this picture are bleak but not universally so: the book shows how the private sector, local authorities and government agencies are rediscovering echoes of the innovative spirit of the early new towns to find solutions to their present problems. The authors decry the present situation of planning: reckless deregulation, a complete lack of strategic planning, with the partial exception of the Cambridge-Milton Keynes-Oxford corridor, and the lack of direction in government.
Towards the end of the book there is a picture of Vauban in Freiburg. Vauban and Freiburg are magnificent. The energy, courage, inventiveness, and ability to meet present and future needs evident there are qualities that not so long ago we used to have in the UK. We could confidently plan and build Milton Keynes, and other countries used to look to us for inspiration. Now we have no example of a city comparable with Freiburg that meets the particular challenges of the 21st century with such ambition, creating beautiful places in the process. We elect governments that believe that the best results come from a hands-off approach, but there is a glimmer of hope in that the achievements of Freiburg had their origins in community activism rather than waiting for top-down action by government.
It is a pity that this book is spoilt by patchy proof-reading. New Towns is an excellent and well-illustrated primer to the history of the new towns movement and to its relevance today. Lock and Ellis are straightforward in highlighting current failures but positive in showcasing successes.
Lewis Silkin may have been too ambitious in 1946 in anticipating that the new towns would produce a 'new type of citizen'. No politician would say that now, but books like New Towns can at least keep the memory of that boldness of aspiration on life support, perhaps to reawaken one day.
---
This article originally appeared as 'A glimpse of the possible' in Context 165, published by The Institute of Historic Building Conservation in August 2020. It was written by Michael Taylor, editorial coordinator for Context.
--Institute of Historic Building Conservation
IHBC NewsBlog
Common Commitment to all Ireland's heritage – North South Agreement on Vernacular Heritage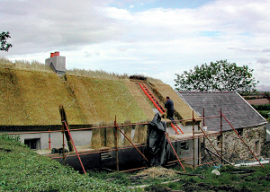 An 'All-Island' commitment to Ireland's vernacular heritage has been established with the signing of the North South Agreement on Vernacular Heritage, supporting traditional buildings etc.
---
Bristol Harbourside landmark Canons House gets GII listing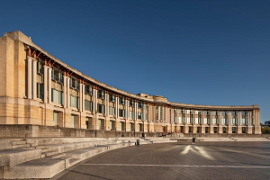 Canons House, a landmark building on Bristol Harbourside, has been awarded Grade II (GII) listed status having been built as a regional headquarters for Lloyds Bank between 1988 and 1991 (Arup)
---
BRE/BEIS project to modernise home energy rating scheme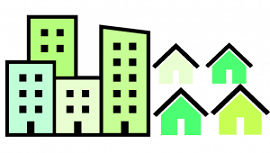 The Building Research Establishment (BRE) has announced a new project with the Department for Business, Energy and Industrial Strategy (BEIS) to improve and modernise the home energy rating scheme used to measure the energy and environmental performance of UK homes.
---
Interdisciplinary IHBC accreditation recognised by CSCS for PQP Cards

Sector lead the Construction Skills Certification Scheme (CSCS) has recognised the IHBC's professional accreditation and support (CPD etc.) in awarding its PQP (Professionally Qualified Person) cards.
---
IHBC Heritage Marketplace provides learning-led virtual engagement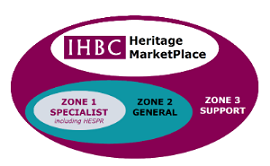 The IHBC's 2022 Aberdeen School Heritage MarketPlace (4.30-7.30PM, 15 June) is designed to extend the scope of a traditional IHBC School exhibition floor.
---
Unearthing the history of Gloucester's 'the Fleece' Hotel starts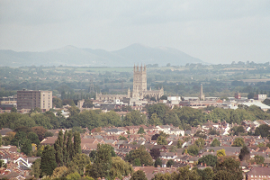 Work to repair a fire-hit medieval hotel in Gloucester is underway as crews have started work to strip back some of the modern trappings and reveal the historic framework.
---
Booking Open for IHBC Annual School: Aberdeen, 16-18 June 2022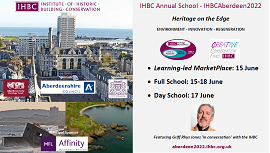 Options for in-person and virtual delegates to explore 'heritage on the edge' across up to 4 days of IHBC engagement & learning.
---
European Heritage Heads Forum statement on Ukraine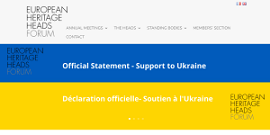 The Secretariat to the European Heritage Heads Forum has has coordinated its declaration of solidarity and support for Ukraine's cultural heritage institutions.
---
Welcome to #IHBC25 – 25 years since we turned professional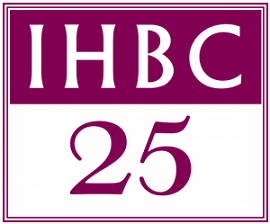 2022 will see the IHBC mark a quarter of a century since our incorporation as a professional body supporting and accrediting built and historic environment conservation specialists. We're kick-starting it by inviting your ideas on how to mark this special year!
---
IHBC launches new Guidance Note on 'Design sources for historic building conservation'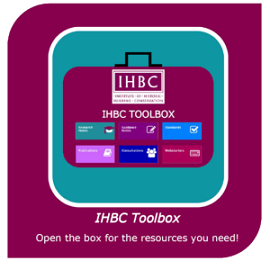 The IHBC's latest Guidance Note adds to the institute's open-access, online practitioner's Toolbox.