Construction Industry Training Board CITB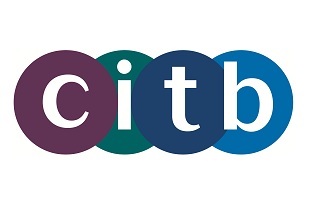 [edit]
Introduction
The Construction Industry Training Board (CITB) was created on 21 July 1964 by the Industrial Training Act which gave the government the power to create industrial training boards (ITB) responsible for training in UK industries, setting standards and providing advice.
The Act gives CITB a mandate to collect a levy from construction employers and to use this to support training and skills in construction.
CITB is a non-departmental public body that reports to the Department for Business, Innovation and Skills (BIS). It is a social enterprise and charity and any profits made are used to support the industry.
CITB has a vision of a construction industry where skills and competence are at the forefront and at the core of every construction firm, company or business.
It describes its main roles as:
Services provided through the levy system include:
The board is made up of a Chair and equal representation from employers and workers. Representatives from the educational sector and sponsors also attend board meetings.
CITB products and services include:
Since 2003, the CITB, Construction Industry Council (CIC) and CITB have worked in partnership as ConstructionSkills. ConstructionSkills main areas of focus include:
Read our interview with CITB CEO Sarah Beale here.
CITB plans to continue working in partnership with the industry and its stakeholders to deliver its vision. They wish to review the efficiency of the industry and improve IT facilities to provide better services to workers. They also intend to increase grants and funding support and make them more accessible.
In George Osborne's November 2015 Spending Review, a new national apprenticeship levy was announced, to come into effect in April 2017. Concerns were raised as to the impact this may have on the income of the CITB.
In January 2016, it was announced that 46 staff would be cut, following previous staff reductions in 2015, with CITB suggesting that, "...many find the organisation too slow and difficult to deal with.... These reforms are designed to give the industry maximum return on Levy investment, and a much better service from CITB. Employers will start to see the difference in 2016 and our aim is to have many more construction firms not only engage with us, but get the funding and support they need."
In February 2016, CITB announced it would reduce its staff numbers from 1,400 to around 950 over the next three years.
In 2016, Hudson Contract Services launched a judicial review against the Department of Business, Innovation & Skills (BIS) in relation to the CITB levy saying; "The levy is intended to fund training, yet the CITB admits that there is no requirement that they actually spend a single penny on training. If they choose, they can use all the money to cover their board's expenses." In April 2016, the Royal Courts of Justice rejected the challenge.
In October 2016, the Farmer Review recommended that the CITB should be comprehensively reviewed and reformed. Following this, the government called in ex-government chief construction adviser Paul Morrell to advise on a review of CITB and the Engineering Construction Industry Training Board (ECITB).
CITB policy director Steve Radley said, "The Farmer report and this review raise a number of important questions about how to transform the performance and productivity of construction, and how CITB needs to reform to support this. It's excellent news that Paul Morrell has been appointed to advise, as he knows the industry inside and out."
In January 2017, in what was seen by some as a bid for survival, CITB launched a consultation about proposed changes to the levy, including a reduction in the PAYE Levy on the direct workforce cut from 0.5% to 0.35%.
On 21 February, the government launched a consultation into the effectiveness of the CITB and ECITB and their role after the apprenticeship levy starts in April 2017. Responses were required by 21 March.
On 26 May, it was announced that CITB had sold its awarding body, Cskills Awards, to NOCN.
In July 2017, it was announced that interim Chief Executive Sarah Beale had been made permanent, and a letter from Skills Minister Anne Milton, Housing Minister Alok Sharma, and Industrial Strategy Minister Lord Prior to CITB Chair James Wates gave support to the future of the CITB, saying:
"Having reviewed the options for making sure that the construction industry has the skills it needs, we have concluded that the CITB should be retained.... CITB is now embarking on a major reform programme to reduce the size of the organisation and make it more focused on those aspects of the skills agenda where there is clear market failure, or where a collective approach to training can deliver real benefits to employers, including small businesses."
(Ref. https://www.gov.uk/government/uploads/system/uploads/attachment_data/file/626348/Letter_Future_of_the-CITB.pdf)
On 9 October 2017, CITB revealed that the industry had voted more than 2 to 1 in favour of retaining the Levy, but accepted there were calls for change. The announcement came at the end of a triennial consensus process, during which 14 federations and 4,000 non-represented employers were asked whether or not they support the proposed levy rate. The results will be submitted to the Department for Education before the Secretary of State asks Parliament to approve the new Levy order.
CEO Sarah Beale said; "Whilst we have been backed by our industry, we've heard the calls for change loud and clear. Be assured that we will continue listening to industry and along with recommendations from the Government's upcoming review into industry training boards, will use all we learn to inform our reform process."
In December 2017, CITB announced that it had given notice to quit providing the testing and administration for the CSCS card scheme. There is a 3.5 year notice period before another provider must be in place.
In April 2018, CITB set out their three-year business plan, confirming that it will cease the running of National Construction College training programmes and skills card schemes. It will continue to issue grants to construction companies but will take steps to automate the process to reduce administration (see Training Model and Grants Scheme below).
The intention of the CITB is to focus on lobbying, marketing and campaigning, by producing reports to try and influence policy-makers. By April 2021, CITB expect to have reduced staff numbers from 1,370 to less than 600.
On 6 November 2017, the government published Building Support: the review of the Industry Training Boards, assessing the future of the Construction and Engineering Construction Industry Training Boards (ITBs). It considers the case for continuing with the two ITBs, and in particular, in relation to concerns about the performance of the CITB.
The review suggests that the effectiveness of the ITBs should be judged by whether employers can attract, retain and develop people with the skills and knowledge they need. It confirms that there will not be any immediate changes to the primary legislation covering the ITBs, but that their activities need to become more structured and focussed, and more representative of small businesses.
In relation to CITB, the government confirms it remains committed to working with the construction industry to deliver the objectives of Construction 2025, and that they expect the CITB to have an important role in this, however, this will be reconsidered following the next CITB consensus round.
It points out that CITB needs to implement far-reaching reform, proposing that they should:
Anne Milton, Minister of State for Apprenticeships and Skills, said; "Some in the sector suggested that it should be abolished. We disagree. But we share the view of the industry that the CITB must improve and be more accountable to the industry."
Marie-Claude Hemming, director of external affairs at the Civil Engineering Contractors Association said; "While there have been concerns within our sector about the performance of the CITB, we are pleased that government has decided to address these via reforming and improving measures."
In response to the review, James Wates, Chairman of CITB said:
"Without doubt, 2017 has been a challenging year for CITB. But with the support of Government and industry, we now have stability and clarity on the way ahead. A massive programme of change is in store at CITB, to reform the organisation into the efficient, accountable, transparent body the industry needs to help build a better Britain."
In April 2018, CITB launched a 'transformative' new system for accessing training and grants - the Training Model and Grants Scheme. The scheme is a central feature of CITB's Vision 2020 programme, and is intended to cut red tape for employers.
There are three parts to the new Training Model:
Both the Training Directory and Training Register are in their early-stage use, and are not expected to be operating at their full potential until early 2019. CITB will run both the manual and automated grant payment processes in parallel, with the manual process only being 'turned off' once the new products are operating effectively.
The new products are part of CITB's ongoing restructuring and reorganisation process which is expected to affect around two-thirds of the current 1,300 staff, many of whom, it is anticipated, will be taken on by new outsourced providers.
[edit]
Updates
In November 2018, CITB agreed the sale of the Construction Plant Competence Scheme (CPCS) to NOCN Group, as well as a deal to outsource 337 back-office jobs. All CPCS-related jobs will be retained in Norfolk, as well as all CPCS-related mobile roles.
From February 2019, Shared Services Connected Ltd. (SSCL) will assume responsibility for a range of CITB's functions, such as human resources, finance, procurement, technology and change (corporate performance), apprenticeship processing functions, and certain customer operations.
In March 2019, CITB announced an overall funding increase of more than 30% for each apprentice an employer takes on. Ref https://www.citb.co.uk/news-events/uk/2019/03/increase-in-grant-funding-for-apprenticeships/
[edit]
External references