The history of hotels
Inns, coaching houses, assembly rooms, railway hotels, resort and spa hotels, cheap and expensive hotels, boutique hotels: the history and literature of hotels is long and rich.
The church was the first hotelier. The Latin word hospes, meaning guest, was the origin of the word hotel, which we took into the language later from French. Travellers were supplied with shelter, security, a night's rest and something to eat. A small sum could be charged for this. Pilgrims on their way to holy shrines made up much of the clientele.
Inns, a speciality of the UK, represent the next architectural development after the simple rectangular halls, usually sited on a floor raised above ground level, that typified the first monastic models. In Geoffrey Chaucer's The Canterbury Tales (late 1300s) The Tabard in Southwark is already recognisable as an inn constructed around a yard, the predecessor of hotels. The pen portrait of the Host (hotel manager) shows him as an upright and efficient character. The Tales soon move on to the Cook, a Roger from London. His tale is about Perkyn, who appears to have made food for sale at a sort of deli in Cheapside, a main thoroughfare into which Perkyn was often tempted to stray. Hospitality and the inns on main routes thus entered early in our literature. The Maids Head Hotel claims to be England's oldest. A former courtyard inn (or perhaps two inns, later merged), it stands next to the medieval Norwich Cathedral. This location demonstrates the links with Christian observances that first gave rise to our hotel heritage.
As coaching routes developed further from the 1600s and into their heyday about 1800, basic comforts were offered every few miles at the roadside to traveller and horse alike. At the feet of hills extra stabling provided 'cock-horses' to haul the coaches up steep gradients.
Where routes converge, you can expect to find full-sized inns that offered stabling, meals and upstairs private rooms of varying size and quality. These picturesque buildings provide elements of the architectural urban scene all over England, Wales and Ireland, and in some parts of Scotland. Some inns still operate as hotels, but with their rear yards mainly transformed from stabling to car parks. The few exceptions still to be noticed are worthy of action to preserve any fabric of the former stables.
When an inn prospered it might add an upstairs 'assembly room' as a fashionable meeting place for such activities as music, dancing and cards. These amenities are distributed at about 15-mile intervals in the most prosperous areas. Larger centres such as Chichester could offer more than one assembly room and may have catered to rival Whig and Tory clienteles. A fine stair (as at the Druids Head, Kingston-upon-Thames market) leads up to these imposing public spaces.
As time progressed, around 1800 and at the immediate pre-railway peak of the carriage trade, purpose-built coaching establishments evolved to take the place of the architecturally improvised traditional inns. Southampton leads the way here, with two competing, neighbouring hotels in Regency style, both still in business: The Star and The Dolphin. In each, the architectural frontispiece is generated symmetrically at the sides of a grand carriage arch. Named architects such as James Burton could even lend their identity to the design of hotels and their surroundings, creating a coherent and dignified effect. New 'hotels' now led the way and began to consign the old inns to the shadows.
The railways changed everything after making their first impact in the 1830s. Hotels sprang up at terminals in the cities, at intersections and along the rail routes, and at resorts such as Scarborough or Margate, where the Victorian public could reach the sea. The York Station Hotel represents the investment made by railway companies directly into these massive premises.
Resort hotels (or spa hotels) have long existed. From Regency times they began to spring up in increasing numbers and they are still with us, especially along the south coast of England. These resorts were places where the destination was uppermost in the mind of the traveller, and longer stays could be expected. The provision of permanent comforts and amenities overtook the simpler needs of the transitory guest. The upper-floor terraces of the Royal York in Sidmouth look out to sea, providing privileged guests with the chance to idle and muse.
Cheap hotels are found in converted dwelling houses or faded villas. We all know them, whether from Fawlty Towers or for real. Their architectural improvising makes for corridors and stairs so labyrinthine that little notices are needed to point to the exit. The reaction against them has given rise to the concrete anonymity and prison- or hospital-like misery of the American-style chains that arose everywhere from the 1960s.
Expensive hotels began to evolve when steel frame construction took over from load-bearing brick or stone around 1890. Huge investment went into gaining prime sites in city centres, and no expense was spared in fitting them out with restaurants, dance halls, exotic lounges, lifts, central heating, electric light, running water in every room and all the other modern comforts. Layouts make allowance for small armies of backup staff to work out of sight from the parts of the buildings occupied by guests. Vast quantities of materials such as bed linen are shifted unseen.
Grand hotels appealed greatly to the modern imagination. The Hotel des Bains on the Venice Lido provided a setting for Thomas Mann's novel Death in Venice. Gustav von Aschenbach, the elderly protagonist, is drawn to this comfortable refuge with its clientele of elegant people, including the handsome young man with whom he becomes obsessed, and looks out from this narrow and sandy strip of land on which the huge hotel stands (1900, later extended; the novel was published in 1912) to the featureless and cruel infinity of the sea, a central death-motif in this account of plague and mass panic. The same building, having proved unsustainable in the 21st century, has joined in the long list of conversions to flats. The Grand, Eastbourne, was the place where Claude Debussy completed work on La Mer, 1905, providing another example of the effects of seaside locations on composers or other artists at the turn of the century.
Although I think about actual ruin, severe damage and gradual decay of real hotels, it is worth considering such imaginary ones as the Grand Hotel Abyss. The name alone would put you off but, no matter, 'the leading German intellectuals have taken up residence in the Grand Hotel Abyss,' according to the Hungarian Marxist George Lukacs, 'enjoying every modern comfort… as they contemplate the abyss'. Writers such as Mann or Lukacs (who wrote in 1952) used the hotel de luxe as a way of making something real out of concepts such as 'alienation'. Harold Pinter in 'The Birthday Party' would later do a similar job on behalf of the English seaside boarding house. Pinter had spells residing in Worthing both before and after the successes of 'The Dumb Waiter' and 'The Birthday Party' (1957–60).
Art deco returns us from the abyss. Its cheerful, popular and accessible architectural language has left us with some remarkable examples from the 1920s and 30s, and after 100 years it is back in fashion. Deco conveys a modernist image of luxury, and the smooth, concrete rendered surfaces in white, cream or pastel colours look best in sunny locations at the seaside. Boutique hotels have had plenty of treatment from comedians ridiculing their absurdities.
Boutiques provide a lonely-hearts solution for redundant buildings on difficult sites that might lack adjacent parking. They nearly all overcompensate decoratively for that strange feeling when you first open your eyes in a hotel: 'Where am I?'
---
This article originally appeared as 'From Chaucer to Fawlty Towers' in Context 165, published by The Institute of Historic Building Conservation in August 2020. It was written by Graham Tite, a second-generation former waiter, sometimes writes, translates or works part-time as a cook.
--Institute of Historic Building Conservation
IHBC NewsBlog
BRE/BEIS project to modernise home energy rating scheme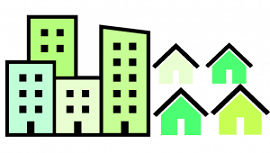 The Building Research Establishment (BRE) has announced a new project with the Department for Business, Energy and Industrial Strategy (BEIS) to improve and modernise the home energy rating scheme used to measure the energy and environmental performance of UK homes.
---
Interdisciplinary IHBC accreditation recognised by CSCS for PQP Cards

Sector lead the Construction Skills Certification Scheme (CSCS) has recognised the IHBC's professional accreditation and support (CPD etc.) in awarding its PQP (Professionally Qualified Person) cards.
---
IHBC Heritage Marketplace provides learning-led virtual engagement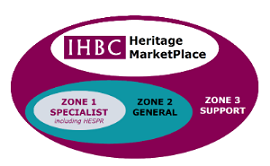 The IHBC's 2022 Aberdeen School Heritage MarketPlace (4.30-7.30PM, 15 June) is designed to extend the scope of a traditional IHBC School exhibition floor.
---
Unearthing the history of Gloucester's 'the Fleece' Hotel starts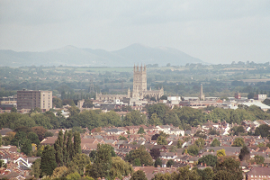 Work to repair a fire-hit medieval hotel in Gloucester is underway as crews have started work to strip back some of the modern trappings and reveal the historic framework.
---
Booking Open for IHBC Annual School: Aberdeen, 16-18 June 2022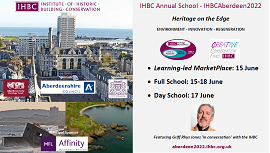 Options for in-person and virtual delegates to explore 'heritage on the edge' across up to 4 days of IHBC engagement & learning.
---
European Heritage Heads Forum statement on Ukraine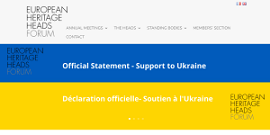 The Secretariat to the European Heritage Heads Forum has has coordinated its declaration of solidarity and support for Ukraine's cultural heritage institutions.
---
Welcome to #IHBC25 – 25 years since we turned professional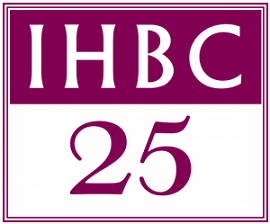 2022 will see the IHBC mark a quarter of a century since our incorporation as a professional body supporting and accrediting built and historic environment conservation specialists. We're kick-starting it by inviting your ideas on how to mark this special year!
---
IHBC launches new Guidance Note on 'Design sources for historic building conservation'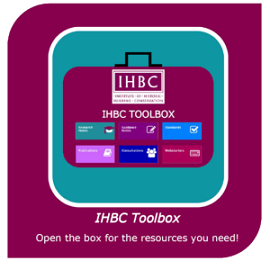 The IHBC's latest Guidance Note adds to the institute's open-access, online practitioner's Toolbox.
---
England's communities empowered to shape design of neighbourhoods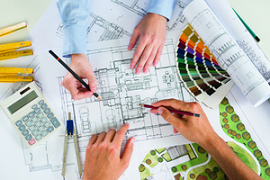 Twenty-five areas in England from Bournemouth to Carlisle have been awarded a share of £3 million to help them set their own standards for design locally. "move from a vicious circle of generic development to a virtuous circle of regenerative development".
---
IHBC at COP26 - Conserving our Places Conserves our Planet - Podcast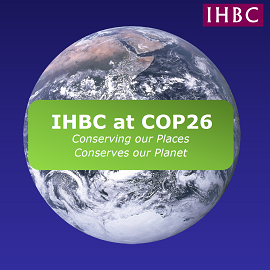 The IHBC seeks to raise awareness and understanding of how building conservation philosophy and practice contributes towards meeting the challenge of climate change.