Beaux Arts style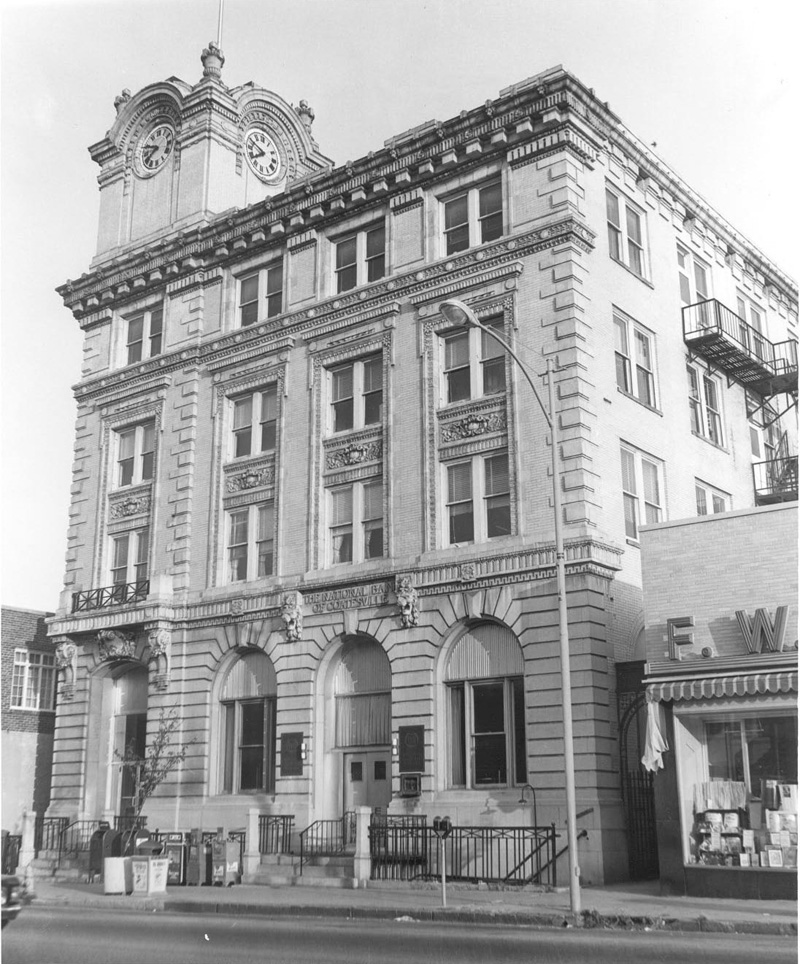 The Beaux Arts style (1885-1930), named for the premier French school of architecture, the Ecole des Beaux-Arts, was introduced to the USA by architects like Richard Morris Hunt who attended the prestigious school in the late-19th century.
Hunt designed the Newport, Rhode Island mansion of Cornelius Vanderbilt, 'The Breakers', in this style in 1892. The Beaux Arts style was most often seen in places where turn-of-the-century wealth was concentrated, major urban centers and resort communities.
The popularity of this style was advanced by the World's Columbian Exposition in Chicago in 1893. With its grandiose treatment of classic architectural forms, the Beaux Arts style was seen as an ideal expression of both corporate and civic pride. Buildings of this style are both formal and monumental with abundant and opulent decorative details.
The Beaux Arts style is especially suited for public buildings designed to deliver a strong symbolic message, such as libraries, museums, court houses, train stations, college buildings, post offices, schools, and government offices. Privately-owned Beaux Arts style mansions delivered a message as well, one of personal wealth.
The Beaux Arts style uses formal symmetry, Italian Renaissance form, and classical Greek and Roman decorative elements like columns, pediments and balustrades to create a grand and imposing architectural statement. Exterior decorative details include may include quoins, balconies, terraces, porches, and porticoes as well as ornamental windows and grand entrances. This style also featured lavish interiors including pilasters, arched openings, elaborate chandeliers, coffered ceilings, or marble fireplaces.
Commonly identifiable features of this style include:
The State Capitol Building in Harrisburg (see image below), completed in 1906 and designed by Joseph Huston, is a penultimate example of this style. Envisioned as a "palace of art," the Capitol building has opulent detail and classically inspired design. Described by President Theodore Roosevelt at its 1906 dedication as "the handsomest State Capitol I ever saw," the State Capitol is Beaux Arts style architecture at its most extravagant.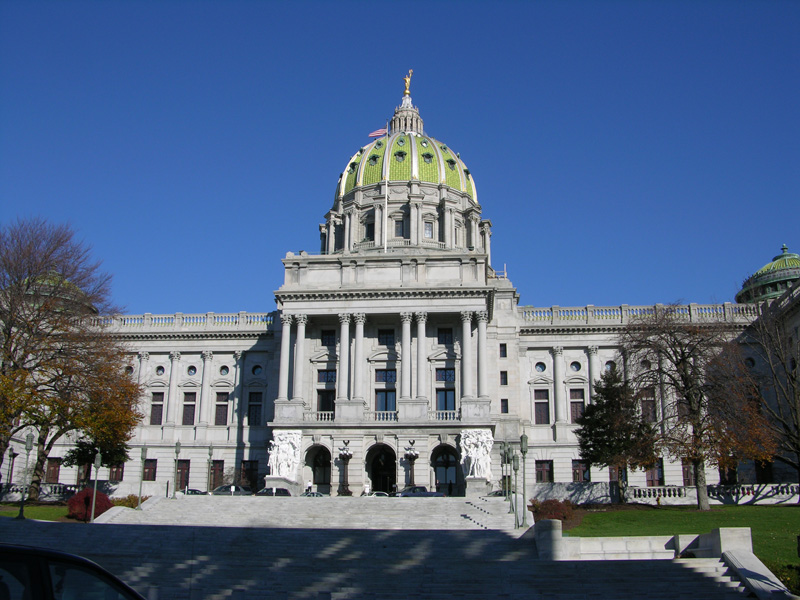 This article was written by PHMC.
--Pennsylvania Historical and Museum Commission
[edit]
External references
IHBC NewsBlog
REMINDER – Gus Astley Student Award closing soon
Only 2 weeks left to win £500 and a free place in IHBC's 2018 Annual School as Student Award closes 31 July – 'Just send us your coursework, online and on time'!
---
IHBC Context 21 to 44 now online
From British Standard's pre-history to historic paints and decorative features view the historic environment practitioner's best source for accessible expertise in contemporary conservation.
---
IHBC CPD boost - Saving Art Deco heritage in Craigmillar
Historic Environment Scotland (HES) has highlighted how investing a little time and effort in older buildings can help Scotland's communities.
---
Stone carving tutor Nina Bilbey awarded Prince Philip Medal
Nina Bilbey is the Senior Stone Carving Tutor at City & Guilds, London Art School, the internationally highly respected centre of architectural and sculptural stone carving.
---
Research Council PhD Policy Internships Scheme - call closing August 10
The scheme provides an opportunity for Research Council-funded PhD students to work for three months in one of a selected group of highly influential policy organisations.
---
CultureisDigital the conversation on culture and digital technology working better together
Contains public sector information licensed under the Open Government Licence v3.0.

Join the conversation between Government, the cultural sector and tech companies on the digitisation of public collections and enhancement of online cultural experiences.
---
Infrastructure systems for a better world - apply for funding from innovate UK
Contains public sector information licensed under the Open Government Licence v3.0.
If you're a UK business or research organisation you can apply to Innovate UK for a share of £15 million to develop innovative infrastructure solutions – deadline 13 September 2017.
---
Saving closed chapels and churches in Wales for future generations
WalesOnline focuses on Carmarthen as it explores 'thinking outside the box' in creating new uses for places of worship to ensure the historic buildings survive for years to come.