Oxford conservation projects
Well-resourced colleges and a wealth of historic buildings combine to produce a continuous series of impressive conservation projects, as these jottings record.
---
Jesus College installed a plaque at its entrance to commemorate 40 years of women students. It was placed at the college entrance, a stone set in the ground rather than on the wall, to provide both a physical metaphor in the form of the threshold step and a cerebral metaphor, a step on the journey towards greater gender equality.
Improving access for all calls for creativity and sensitivity. Ramps and slopes introduced to historic quads with different levels and stepped entrances need careful selection of materials. Successes include the elegant railings and ramp at the porter's lodge at Christ Church Tom Quadrangle, where the original room proportions of the Cardinal Wolsey rebuilding have been revealed.
Keble College, built to the designs of William Butterfield in 1862–82, installed a platform lift for equal access from the ground floor up to the dining hall. At hall level, tiles cover the flat surface and there is an elegant metal railing surround. When the lift is not in use, it is not evident from the floor surface.
The porters' lodges at several colleges needed to be remodelled, including installing security gates. Good examples where careful remodelling has revealed original features and improved the flow of movement to the entrances include those at Balliol, Christ Church, Keble, Magdalen and Pembroke.
Magdalen College restored a statue called 'the Boxers', where the legs of the figures were badly decayed. Magdalen is also restoring the tall, long boundary wall on Longwall Street, challenging due to its wavy plan and decay from vehicles.
Colleges are facing the challenge of damage caused by cementitious render and inappropriate repairs carried out in the 20th century. All Souls College restored the facade along the High Street after damage caused by rusting metal cramps. At several buildings, decayed local Headington stone has been replaced and repaired, often using Clipsham limestone, as the Headington quarries have closed and the stone has not withstood modern pollution well.
The acoustic upgrading of Worcester College dining hall shows that it is possible to add acoustic products and mechanical and electrical services (including hearing aid loops) where there are extensive mouldings and elaborate features. Fortunately, perhaps, the dado panels and rail were 1960s approximate replicas of James Wyatt's design, and so could be altered subtly. At Kellogg, the dining room's acoustics have been transformed by inserting acoustic panels behind the timber panelling. As this part of college is modern and unlisted, the interventions were relatively straightforward.
Conservation work to college chapels includes restoration of stained-glass windows and the insertion of glass protection, for example to the east window in Balliol College Chapel. The chapel was built from 1856–7 to designs by William Butterfield, with that window's stained glass retained from the chapel of 1522–9. Isothermal glazing to the exterior conserves the glass. The effects of isothermal glazing can be considerably reduced where the new protective layer is not expressed as a single, unbroken pane, but instead takes on the texture of the original glass by replicating its pattern of leadwork and ferramenta, although care needs to be taken to avoid a tramlines effect.
Replacements of windows and doors to 20th-century college buildings are common. At St Catherine's (designed by Arne Jacobsen and built in 1961–66) the large original metal windows and spandrel panes on ground-floor staircases were warped. The double-glazed replacements are slim and respect the building's aesthetic. At Wolfson, a modern college (built in 1974 to designs by Powell and Moya), an extension provides two floors of new library space, seminar rooms, a lecture theatre, porter's lodge and foyer. New works carefully repeated the white render, bush-hammered concrete and slender round columns in a modern interpretation.
The Brewer Street Project for Pembroke College included student rooms, flats, seminar rooms, a lecture theatre, cafe, art gallery, workshop and undercroft car parking, and a bridge flying over Brewer Street to link old and new college buildings. Historic timber-framed houses at Brewer Street have been restored.
---
This article originally appeared as 'Notes from a city of colleges' in Context 166, published by the Institute of Historic Building Conservation (IHBC) in November 2020. It was written by Katharine Owen, a principal heritage officer at Oxford City Council. Her views are not necessarily those of the council.
--Institute of Historic Building Conservation
IHBC NewsBlog
IHBC Annual School: Historic Places - People Places: 18 June 2021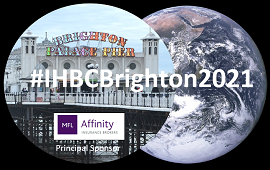 IHBC's 2021 virtual conference examines how we can best change and sustain places for the benefit of people, led by expert practitioners boasting international, national and local profiles and experiences.
---
Europe's top heritage awards honour 24 exemplary achievements from 18 countries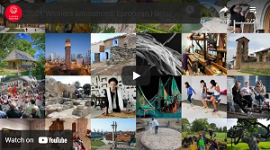 The 2021 winners of the European Heritage Awards / Europa Nostra Awards have been announced.
---
10 Local Councils in England to test the use of digital tools in planning process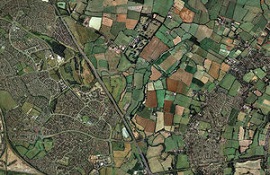 England's Housing Minister has announced a £1.1 million fund to test the use of digital tools and data standards across 10 local areas.
---
LABC launches new home improvement website: Front Door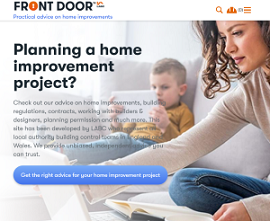 Created by the Local Authority Building Control (LABC), Front Door provides practical guidance on home improvements and renovations as well as technical advice on obtaining building control and planning approvals.
---
Oriel College decision on 'Rhodes' and Related Issues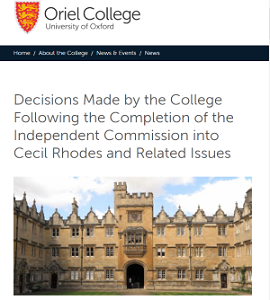 The Independent Commission established by the Governing Body of Oriel College on the memorials and legacy of Cecil Rhodes has reported.
---
Platt's Eyot fire: River Thames GII Boatyards Destroyed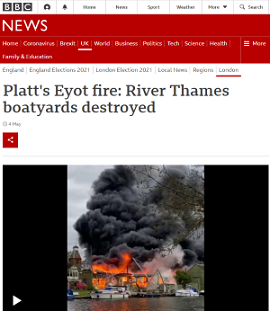 A huge blaze has destroyed two Grade-II listed boatyards on a River Thames island.
---
St Albans Cathedral restoration features a figure wearing a face-mask!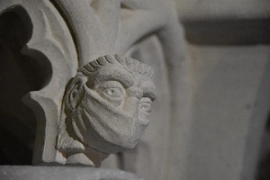 The medieval shrine of St Amphibalus has been restored to its former glory, now with 'a modern addition of a face wearing a face-mask to commemorate the shrine's restoration project' in the pandemic!
---
Ulster Canal to be Restored and Reopened in Border Region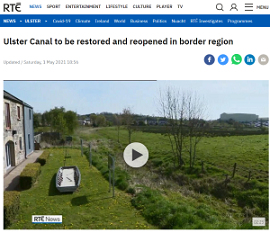 A section of the Ulster Canal, a disused canal in the border region of Monaghan and Fermanagh, will be restored and reopened as a public amenity more than 90 years after it was abandoned.
---
Remains of 'high-status' Roman villa and bath-house found in Scarborough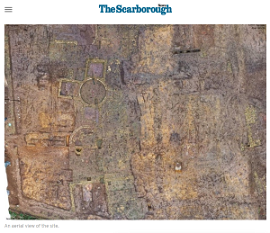 One of the most stunning Roman finds ever unearthed in Britain has been discovered on the site of a new housing development in a village near Scarborough.
---
IHBC's newest Context: Tackling 'Urban Design'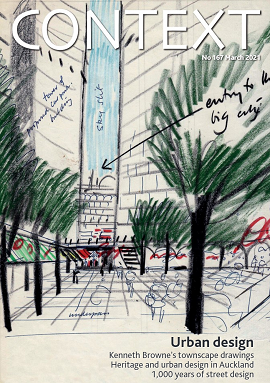 The latest issue (no.167) of the IHBC's membership journal Context is now out, boasting a tight focus on Urban Design, with a distinctly international take.