Our Town Hall, Manchester
Manchester Town Hall, the civic heart of the city, is a crucial expression of, and connection to, the innovative and industrious Victorian history, the values of which remain strong today. It is a Grade I listed building of outstanding interest. Today, the Town Hall is on the brink of a major project which will once again put it at the forefront of innovation, although this time related to its restoration, repair and carefully considered alteration. At this critical point in its history, Manchester City Council is addressing these heritage issues and opportunities head-on through the Our Town Hall project. Purcell, the design and heritage lead for the project alongside Manchester City Council, works closely with a team of experts including Mace, Faithful and Gould, Arup, Planit IE, Ramboll, Deloitte and Lendlease.
The Our Town Hall project team is based in the Town Hall during design development and construction. Walkarounds of the building are held regularly. These often include members of the Manchester City Council Client project team, who have great insight into the building's condition, the design intentions and the operations of the proposed use. Such insight, valuable during design development, has enabled the project team to embed soft landings, commissioning and life-cycle costing into the early design stages.
Being situated in the Grade I listed building enables a more widespread appreciation of the heritage significance across the team. Junior architects, graduate engineers and design leaders all ground their proposals in the established heritage principles. Purcell's heritage consultants and conservation architects have led informal CPD inclusive to the entire project team, ensuring that the process of heritage significance and impact assessment is understood.
As the project team navigates through the governance processes of a large-scale civic project, collaboration in our reporting styles has been vital. Although all disciplines carried out reporting in the usual RIBA methods, collaborative stage reports are produced, acting as summary documents. These present decisions clearly in a way that facilitates client decision-making at the project board.
The project encompasses a wide range of considerations and interventions, from the macro-scale of public realm design, to small sections of unique decorative paintwork. An important area of work within this ambitious project is the upgrading of building services; in particular, accommodating plant and distributing services throughout the building sensitively.
Such an ambitious project requires the effective collaboration of experts and specialists, and a clear, methodology for conserving or enhancing the Town Hall's heritage values. To enable a heritage-led, transparent and collaborative approach, Purcell developed a formalised heritage engagement and assessment strategy. This established an engagement strategy for stakeholders, and a robust methodology for assessing significance and the impact of change. Historic England and the Victorian Society have been actively engaged throughout the process.
At the heart of the heritage methodology is the consideration of significance: what it means for the building, and how to identify the relative significance of individual aspects. Such a bespoke approach enabled significance to be consistently analysed and recorded within the Building Information Model (BIM). It also enabled the significance of the original building services to be properly understood. In this case, the significance lay principally in Alfred Waterhouse's well-designed distribution of services from the lowest level of the building upwards, and distributing horizontally through a combination of perimeter routes and grill-covered runs in the corridors. Heat was also provided through heating coils at the base of the open circular stairs, distributing heat and air effectively up the building at these nodal points, augmented by fireplaces in individual rooms. Waterhouse's design for the Town Hall was as pragmatic as it was beautiful.
The next step was establishing the level of need with regard to building services, resulting in investigations and reports to facilitate a robust understanding of the current condition of services, and the precise requirements of the public uses within the building. This work provided a detailed understanding of what services were required, down to the ventilation requirements for individual rooms. Armed with this information, the proposals were developed with continual testing against the established significance of the building.
In collaboration with the wider team, Purcell developed a number of heritage-led principles early in the design development process. These are specific to the unique significance, challenges and requirements of this public building. The design was developed to reinforce Waterhouse's original distribution routes as much as possible. This has been achieved through the considerable effort and expertise of the designers, enabling services to be largely distributed along Waterhouse's original service routes from the lower-level plant areas.
At present, the piecemeal addition of services to the building causes areas of visual clutter which both detract from the visual clarity of Waterhouse's design and result in new openings to historic fabric. The project team has taken great care to coordinate and future-proof the services distribution to avoid the use of surface-fixed services, including a strict limit to surface-mounted cabling and avoidance of chasing.
Another important principle was to reflect and respond to the specific significance and character of different rooms within the Town Hall. As a Victorian civic building, it accommodates a wide range of historic uses, from simple offices and police cells to highly ceremonial banqueting and reception spaces. The servicing strategy has responded to these characteristics room by room, depending on their particular significance, original design intent, the capacity for integration of services and contemporary use demands.
The resulting design reinforces original servicing strategies, supplementing power and data distribution appropriately for each space. The outcomes of these interventions will be the removal of modern services clutter, which detracts from the ability to appreciate the building, and a services system that supports the viability and local engagement with the building.
---
This article originally appeared as 'Respecting Waterhouse' in IHBC's Context 159 (Page 31), published in May 2019. It was written by Christina Sinclair, senior heritage consultant (Purcell), Rebecca Stone senior architect (Purcell) and Tom Waterson senior electrical engineer (Arup), all on the Our Town Hall project.
--Institute of Historic Building Conservation
IHBC NewsBlog
COVID-19: Advice and Updates collated from the Heritage Sector
Organisations with conservation links have been collating resources on COVID-19 impacts, including Built Environment Forum Scotland (BEFS), Historic Environment Forum, The Heritage Alliance (THA), and Historic England, on cleaning surfaces.
---
Councils considering 'executive powers' as measures to avoid planning gridlock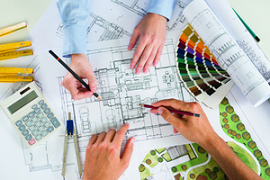 Councils are reported to be considering taking up rarely-used executive powers to keep the planning and development system moving during the coronavirus pandemic.
---
Historic England provides updated flood recovery advice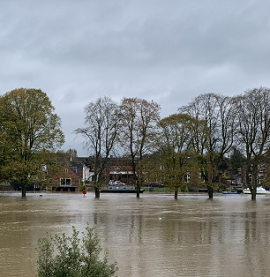 Historic England's 'After a Flood' provides timely advice on how to dry walls properly and avoid further damage to the building fabric.
---
Conservation of Timber Buildings: an example of evolving conservation techniques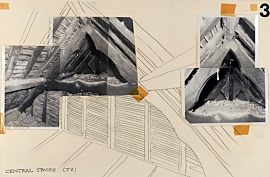 Context Issue 162 offers a peek into an archive of timber conservation history through the records of the practice of FWB and Mary Charles Chartered Architects.
---
Call for VAT rates for Refurbishment to be Reduced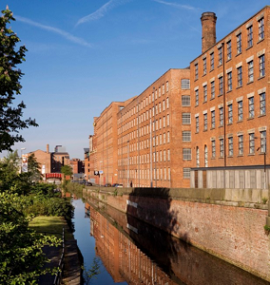 To meet the government's target of being carbon neutral by 2050, we must recycle, reuse and responsibly adapt our existing historic buildings, according to this year's Heritage Counts report, so Historic England and partners are calling for a reduction in VAT rates to incentivise this more sustainable option.
---
Grade II Edwardian swimming baths in Birmingham restored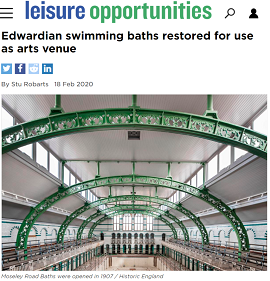 Donald Insall Associates, with the help of Historic England, has completed restoration work of Moseley Road Baths, being converted for use as an arts and culture venue.
---
IHBC Marsh Award Nominations – Closing Date 30 March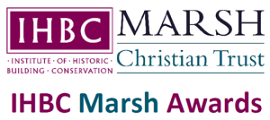 Celebrate your local 'retired members' and 'successful learners' with £500 cash prizes and 2020 Brighton School places!
---
Biodiversity Net Gain through UK Construction Projects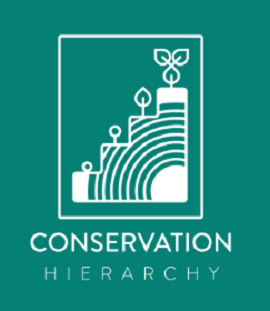 The Conservation Hierarchy is a new framework developed by the University of Oxford to help construction projects achieve Biodiversity Net Gain.
---
How Project Managers for Town Centre Developments can Balance Risk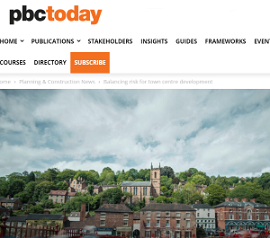 Jacqueline Hughes, senior risk analyst at Equib, in pbctoday discusses how project managers for town centre developments can get their risk management strategies right.
---
Red Tape is Strangling our High Streets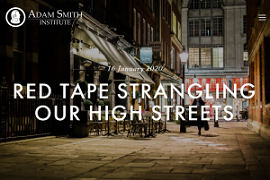 A new paper from the Adam Smith Institute argues that the problem with the High Street has been totally misunderstood, saying that we need to reform restrictive planning rules and reject a policy of managed decline to reinvigorate our town centres.
---
Calculating the full cost of energy used by buildings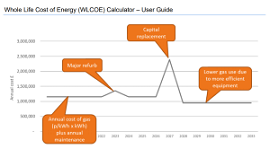 The Whole Life Cost of Energy (WLCoE) calculator – issued by government in BETA form – is intended to help building owners and operators to understand the full financial cost of the energy their buildings use, and welcomes feedback
---
England's heritage worth £31Bn: New Historic England report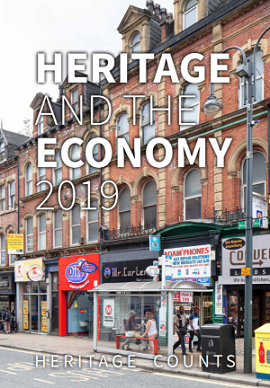 New research published by Historic England (HE) shows the value of heritage to England's economy as it contributes to economic prosperity and growth through jobs in the heritage and construction sectors and from tourism.
---