The Scots reed thatching tradition
The beds that produced Tay river reed for thatching ceased to be commercially harvested in 2005 but there are hopes that they may produce a truly vernacular building material once again.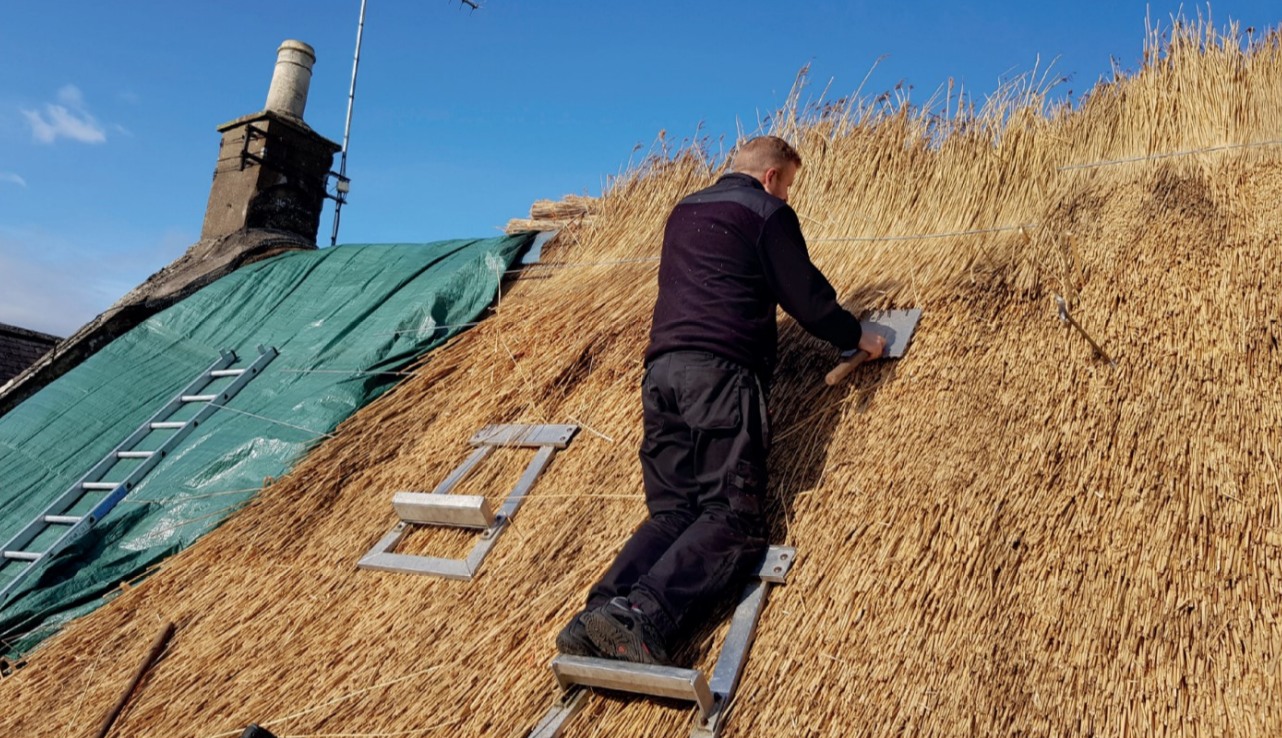 Recent rethatching in progress in Auchtermuchty using Tay River reed.
Two buildings in Fife have benefited from Historic Environment Scotland grants in the last 12 months and now have new thatched roofs. Representing a quarter of all our thatched buildings, this is a double cause for celebration as they both used local Tay river reed. The Tay beds, once the largest in the UK, had ceased to be commercially harvested in 2005.
A few years ago, while preparing a conservation area appraisal for the village of Auchtermuchty in Fife, I received a copy of the recently published SPAB report 'A Survey of Thatched Buildings in Scotland'. I had just noted that 10 listed buildings in the conservation area, described when listed as thatched, were no longer. I wanted to see what the report said about Fife, and Scotland as a whole.
The results were grim. In Fife there were 48 per cent fewer thatched buildings than the survey in 2014/15 had expected to find. The rate of loss had accelerated since the 1970s when, for example, there were some 40 thatched buildings in Auchtermuchty alone. Today there is one. This rapid decline was despite Historic Environment Scotland offering up to 50 per cent grants for the repair of thatched roofs; and statutory list protection.
To quote SPAB director Matthew Slocombe in his introduction to the report: 'Thatch provides a protective roof covering for many historic buildings, but in comparison with most traditional building materials it is almost ephemeral. Its relatively short lifespan means that in a generation or two a thatched roof can disappear if not adequately maintained. As such, thatch might be viewed as a good litmus test for the state of vernacular building conservation since problems with its care and repair become evident rapidly.'
This was seen to be sadly all too true. The survey had found that in the whole of Scotland there were only 215 thatched buildings left. In common with most of Scotland, up until the early 20th century thatch in its various forms was a common roofing material, particularly in rural areas. An 1837 trade directory noted that many of the houses in Auchtermuchty were still thatched. Historically, local thatch typically used anything available, including turf. The Fife village of Kilconquhar, for example, had once been known for the quality of its roofing turf, as well as the place where several women accused of witchcraft had been dunked in its loch. Turf, once widely used also as a substratum for cereal straw thatch, is now rarely found.
But there is good news. Fife still has eight thatched buildings, joint sixth most with South Ayrshire of all regions in Scotland, and a village with five examples. Two have recently been rethatched, which with ongoing maintenance should see them good for several decades. The first is the 1610, Category A listed, Moncrief House, located opposite the Palace in Falkland, a popular tourist village, on the Outlander trail. It is a substantial two-storey town house, rethatched in 1954 by Scotland's last thatching family, the Broughs of Auchtermuchty and, more recently, by Cheshire-based master thatcher Peter Brugge in 1991 and again in 2018. The other, close by in Auchtermuchty, completed in autumn 2019, is a more modest Category B, 18th-century, single-storey weaver's cottage, last thatched in 1991. Of the 40 thatched buildings in Auchtermuchty noted in a survey in the 1970s, it alone survives.
The late Bruce Walker, contributing to the subsequent Historic Scotland TAN (technical advice note) 13 used some to illustrate significant details. In both cases the work was undertaken by Peter Brugge, using Tay river reed. The first reed beds were laid by landowners in the late 18th century to prevent the banks eroding and to protect reclaimed land. One of the first was in 1776 near Dundee and further beds were planted on the north bank of the Tay in the 1830s. The beds at Errol alone were estimated to be producing over 40,000 bundles of water reed annually within a decade.
Three centuries ago reed beds covered large swaths of Britain but changes in agricultural practices, leading to better drainage and increased use of the land, resulted in widespread landscape changes. Extending to 2,000 acres, the beds had been managed and harvested continuously since first planted in the 18th century, becoming the main source of reed in the UK and historically supplying many thatched buildings locally.
With the demise of the Tayreed Company in 2005, cutters in Norfolk became the last in the UK to work reed beds. 'Tradition dies as Scots reed industry sunk by eastern competitors,' lamented the headline in the Scotsman newspaper, picked up by the Independent newspaper a few days later with the headline 'Roof caves in on Scottish thatching industry'.
The Scotsman article noted that in some southern counties of England one in four new-build houses in rural areas was thatched. Demand for reeds far outstripped supply, but the company had found it impossible to compete against cheaper imports. In recent years, there had been a large rise in production in Poland, France, Turkey, Hungary and other east European countries. Combined with poor recent crop yields in Scotland, this had forced Tayreed to close down its operations.
The good news is that the reed beds are again being cut. A site of special scientific interest, it is now managed by RSPB Scotland to create a mosaic of habitats, ensuring different ages of reed to suit the needs of a range of species throughout the seasons. The cut reed is a biproduct, and it is cheaper to create the habitats by simply rolling or flailing it flat. The future is, therefore, uncertain. The reserve's warden would like to continue cutting the reed: 'We're very keen to keep producing thatch as it's part of the cultural make-up of the site, but we're also realistic that money only goes so far and we have to look at what's best ecologically.'
The RSPB reported in February 2019 that it had secured a funding boost from SUEZ Communities Trust for its Tay Reedbeds Habitat Restoration project to allow it to continue. The RSPB has for the past few years employed wetland management consultancy AMW Partnership to manage its reedbeds. As a biproduct of their periodic cutting, the reed can be sold for thatching. The size, number and location of the sections that are cut are set by the RSPB and make it difficult to be cost-effective. Specialist cutter-binder machinery, such as that made by Devon-based company Loglogic, is impractical for such small sections.
Reed within 100 metres of the land can also be affected by nitrates and grow crooked. Other factors, such as poor summers, can increase the amount burned. At best between 4,000 and 5,000 bundles are produced annually. The machinery is exported to countries, including Russia, which can then supply reed for as little as £2.75 a bundle. AMW director Jonathan Walker confirms that, just as for the Tayreed Company in 2005, competition from Turkey, eastern Europe and Russia remains a problem in making the cutting operation economical. The writing had long been on the wall.
Two decades earlier, in 1986, James Simpson, one the founding partners of conservation architects Simpson and Brown, and the author of 'The British Standard Guide to the Principles of the Conservation of Historic Buildings', had written: 'It is very late in the day, but it would in my view be a tragedy if Tay reed thatch were to disappear completely from Angus and North Fife, particularly at a time when the reed beds are being managed again and reed is being harvested in a big way for export to the south of England, where Tay reed has to compete with reed from Bulgaria and other parts of eastern Europe, as well as from the Norfolk Broads and Somerset Levels.'
'Reedways of Errol, who manage the Tay reed beds and who are connected with the Somerset firm of Lewis and Phillips, are significant employers in Errol, and it is my understanding that they would like to train and employ a pair of thatchers to work full time in Scotland if a continuous workload could be established,' Simpson wrote. 'This would, I think, be between five and 10 thatching jobs per year. The last Tay reed thatchers, including Mr Lawrence in Rait and Mr Brough in Auchtermuchty, have only relatively recently stopped working, though obviously the trade has been in rapid decline for some time.'
Historic Environment Scotland is prepared to consider funding the reinstatement of lost thatched roofs where there is a skills-training element to the project. Auchtermuchty was fortunate in the past as it had its own resident thatchers, a supply of work and local reed to keep them busy. The last, Mr Brough, retired in the 1960s. Now thatchers are as likely to come from England, with the need to ensure that the correct local style, detailing and materials are used.
Could there be hope for the future of the Tayreed beds, particularly with the need for climate change mitigation, and more widely used to provide a truly vernacular, sustainable building material?
References
---
This article originally appeared in IHBC's Context 164 (Page 39), published by The Institute of Historic Building Conservation in May 2020. It was written by Matthew Price, a planner (built heritage) with Fife Council.
--Institute of Historic Building Conservation
IHBC NewsBlog
Ireland's Our Rural Future: support for LA purchase of vacant and derelict buildings for community use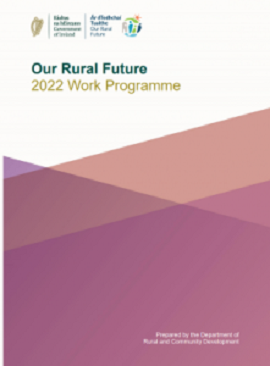 Ireland's Minister for Rural and Community Development, Heather Humphreys, announced a new funding stream to support Local Authorities (LAs) to purchase vacant buildings that could be converted and developed for community use.
---
BBC: Eleven Historic English pubs recognised for their interiors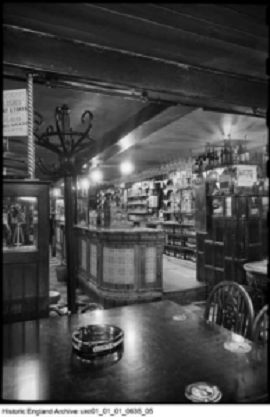 Eleven pubs across England have been recognised for their historic or unusual interiors, as they have been listed, upgraded or relisted.
---
HEF's Heritage Sector Resilience Plan launched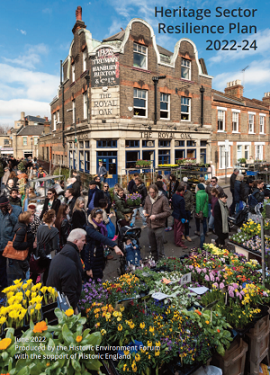 The Heritage Sector Resilience Plan, developed by the Historic Environment Forum (HEF) with the support of Historic England, has been launched.
---
Common Commitment to all Ireland's heritage – North South Agreement on Vernacular Heritage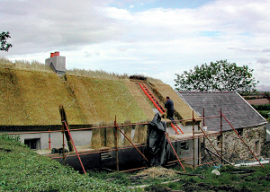 An 'All-Island' commitment to Ireland's vernacular heritage has been established with the signing of the North South Agreement on Vernacular Heritage, supporting traditional buildings etc.
---
Bristol Harbourside landmark Canons House gets GII listing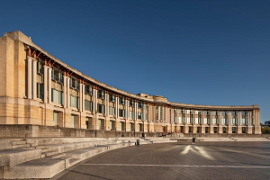 Canons House, a landmark building on Bristol Harbourside, has been awarded Grade II (GII) listed status having been built as a regional headquarters for Lloyds Bank between 1988 and 1991 (Arup)
---
BRE/BEIS project to modernise home energy rating scheme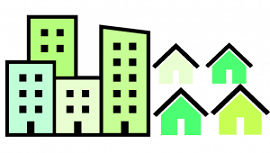 The Building Research Establishment (BRE) has announced a new project with the Department for Business, Energy and Industrial Strategy (BEIS) to improve and modernise the home energy rating scheme used to measure the energy and environmental performance of UK homes.
---
Interdisciplinary IHBC accreditation recognised by CSCS for PQP Cards

Sector lead the Construction Skills Certification Scheme (CSCS) has recognised the IHBC's professional accreditation and support (CPD etc.) in awarding its PQP (Professionally Qualified Person) cards.
---
Unearthing the history of Gloucester's 'the Fleece' Hotel starts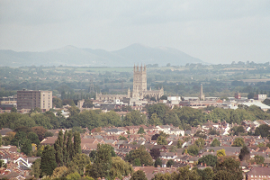 Work to repair a fire-hit medieval hotel in Gloucester is underway as crews have started work to strip back some of the modern trappings and reveal the historic framework.
---
European Heritage Heads Forum statement on Ukraine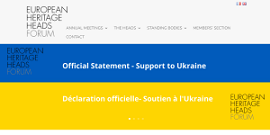 The Secretariat to the European Heritage Heads Forum has has coordinated its declaration of solidarity and support for Ukraine's cultural heritage institutions.
---
Welcome to #IHBC25 – 25 years since we turned professional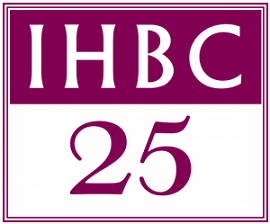 2022 will see the IHBC mark a quarter of a century since our incorporation as a professional body supporting and accrediting built and historic environment conservation specialists. We're kick-starting it by inviting your ideas on how to mark this special year!