Housing defects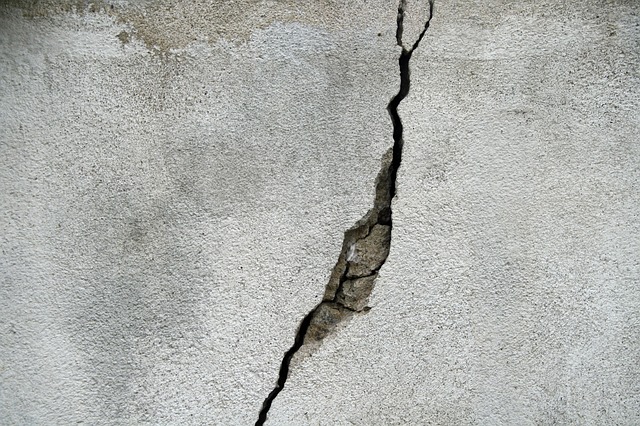 Defects are aspects of a building that are not performing adequately for their intended use.
Defects may occur because of:
Some defects are apparent (patent defects) and some are hidden (latent defects).
A National New Home Customer Satisfaction Survey undertaken by the Home Builders Federation (HBF) and the National House Building Council (NHBC) in 2015, found that 93% of buyers reported problems to their builders, and of these, 35% reported 11 or more problems.
Defects in new buildings may be attributable to designers, suppliers or contractors, and may result in a claim. In addition, during the first 12 months or so after completion (depending on the terms of the construction contract), the contractor may be required to remedy defects during a time commonly referred to as the 'defects liability period', and beyond that there may be some form of ongoing warranty.
In addition, irrespective of contractual obligations, the Defective Premises Act 1972 provides that a person taking on work for, or in connection with, the provision of a dwelling owes a duty to the person acquiring the dwelling and subsequent purchasers to see that the work which they take on is done in a workmanlike or professional manner, with proper materials so that it will be fit for habitation when completed.
However, defects in older buildings may not be clearly attributable to a particular party, but may result from a change in circumstances or use, an environmental impact, poor maintenance and so on, or from a combination of factors.
The housing stock in England is relatively old, with approximately 44% built before 1980, and 20% built before 1919. As a result it is prone to poor performance and a number of common defects.
The list below provides links to articles on Designing Buildings Wiki that provide information about common defects in housing:
Other common problems may include:
[edit]
Find out more
[edit]
External references
IHBC NewsBlog
Drone Surveying a London Landmark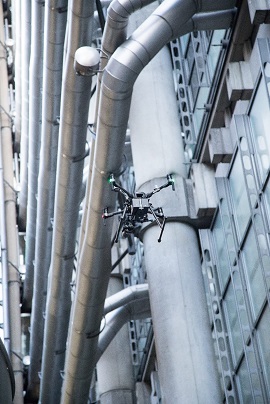 Uninhabited Aerial Vehicles (UAVs) have been used to undertake a survey of the Lloyd's building's external façade in the heart of the City of London.
---
Green Party calls for no VAT on refurbishment in new Parliamentary petition
The petition calls on the government to remove VAT on refurbishment projects and raise VAT on non-Passivhaus new-build construction to 20 per cent. Retrofitting is carbon-efficient but the current VAT regime privileges new build over refurbishment.
---
Conservation Professionals Concerned about Future Planning Policy

Directors of the IHBC and the Victorian Society are among those whose opinions are featured in the RICS in-house publication Modus as it explores heritage impacts in England's planning proposals.
---
Learn all about the Professions in Building Conservation at upcoming Conference

Glasgow City Heritage Trust (GCHT) 3-day online conference aimed at anyone working, or interested in working, within the building and heritage sectors.
---
New use for abandoned oil rigs: Offshore reefs!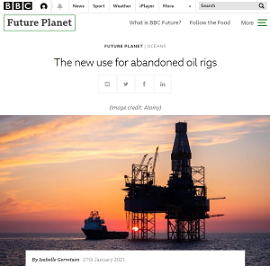 One way in which these old rigs can be remarkably useful is that the subsurface rig can provide the ideal skeleton for coral reefs, allowing the remarkable ecosystems beneath the waves come into their own.
---
Birnbeck Pier, in Weston-super-Mare, to undergo Restoration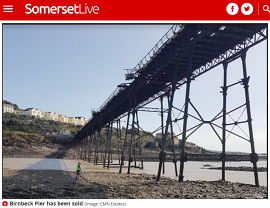 A new company – Birnbeck Holdings Limited – has now been set up by CNM Estates which has purchased Birnbeck Island and the historic pier.
---
Ecclesiastical Heritage Risk Barometer 2020 Published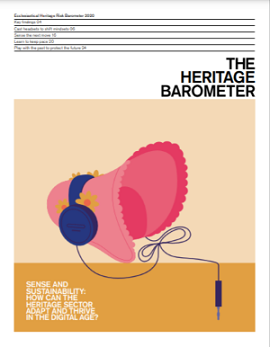 The publication offers research to help answer the question: 'How can the heritage sector adapt and thrive in the digital age'?
---
Victorian Bath House dug up from under a Manchester Car Park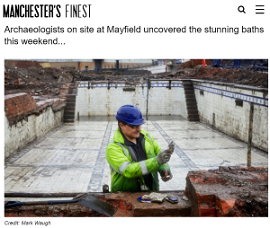 A stunning Victorian Bath House has been uncovered during works on creating the city's first public park in over 100 years.
---
APPG on 'Conservation, Places and People' Opens first Parliamentary Inquiry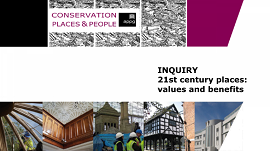 The Inquiry is into '21st Century Places – Values & Benefits'
---
Historic Photographer of the Year 2020 Winners Announced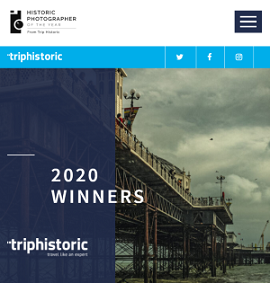 The awards showcase the very best historic places and cultural sites from across the globe.