Housing defects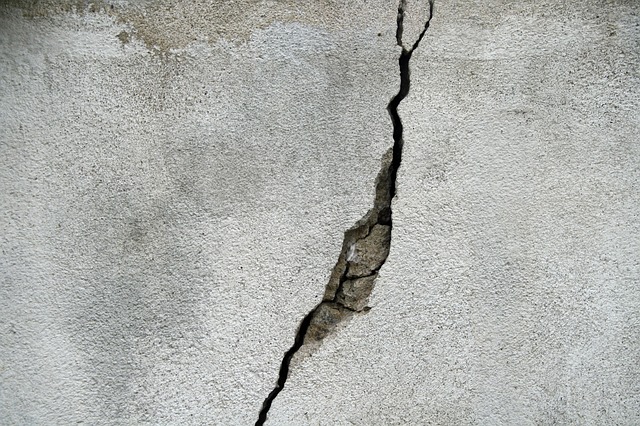 Defects are aspects of a building that are not performing adequately for their intended use.
Defects may occur because of:
Some defects are apparent (patent defects) and some are hidden (latent defects).
A National New Home Customer Satisfaction Survey undertaken by the Home Builders Federation (HBF) and the National House Building Council (NHBC) in 2015, found that 93% of buyers reported problems to their builders, and of these, 35% reported 11 or more problems.
Defects in new buildings may be attributable to designers, suppliers or contractors, and may result in a claim. In addition, during the first 12 months or so after completion (depending on the terms of the construction contract), the contractor may be required to remedy defects during a time commonly referred to as the 'defects liability period', and beyond that there may be some form of ongoing warranty.
In addition, irrespective of contractual obligations, the Defective Premises Act 1972 provides that a person taking on work for, or in connection with, the provision of a dwelling owes a duty to the person acquiring the dwelling and subsequent purchasers to see that the work which they take on is done in a workmanlike or professional manner, with proper materials so that it will be fit for habitation when completed.
However, defects in older buildings may not be clearly attributable to a particular party, but may result from a change in circumstances or use, an environmental impact, poor maintenance and so on, or from a combination of factors.
The housing stock in England is relatively old, with approximately 44% built before 1980, and 20% built before 1919. As a result it is prone to poor performance and a number of common defects.
The list below provides links to articles on Designing Buildings Wiki that provide information about common defects in housing:
Other common problems may include:
[edit]
Find out more
[edit]
External references
IHBC NewsBlog
IHBC's 2019 Nottingham Annual School a Great Success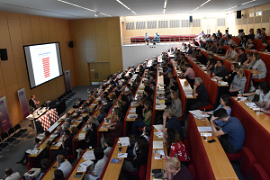 One of the IHBC's most populous Schools, the 2019 Nottingham School will be remembered for its combination authoritative speakers, urban experiences and accessible learning, including the IHBC's Spotlights.
---
England's new High Streets Task Force will help revitalise high streets and town centres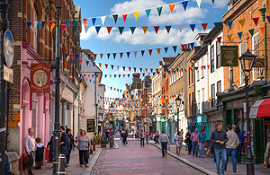 A new High Streets Task Force, to support local leaders as they revitalise England's high streets and town centres, has been launched.
---
UK petition to Zero-rate VAT on deep retrofit/eco-refurbishment building works now open

A UK parliamentary petition to Zero-rate VAT on deep retrofit/eco-refurbishment building works on all homes, has been launched, with a deadline of 8 January 2020.
---
IHBC's new Guidance Notes launched at Nottingham's 2019 School Spotlights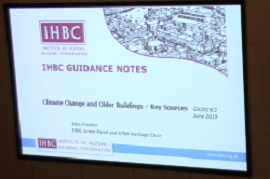 The IHBC has launched two new Guidance Notes, on Retrofitting of Traditional Buildings and Climate Change and Older Buildings – Key Sources.
---
NLA awards 2019 include Pitzhanger Manor and Gallery for Conservation & Retrofit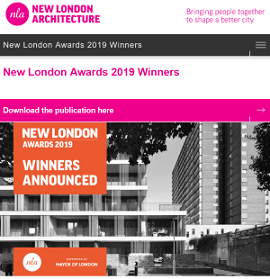 The Conservation & Retrofit award of the New London Awards (NLA) 2019 has been won by Pitzhanger Manor and Gallery, W5, by Jestico + Whiles and Julian Harrap Architects.
---
AHF £15M fund – 'Transforming Places Through Heritage'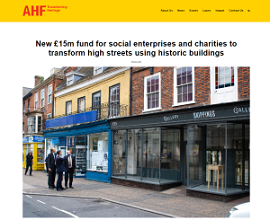 The Architectural Heritage Fund (AHF) has announced the opening of the 'Transforming Places Through Heritage' fund, focussed on reinvigorating England's high streets.
---
How wartime photographers dodged Nazi bombing to record historic buildings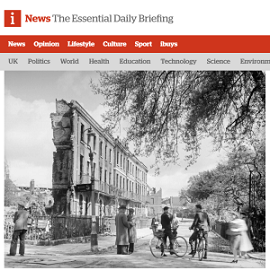 A race against devastation - a new exhibition chronicles the wartime work of the National Buildings Record – set up to capture a disappearing landscape.
---
---
---