Woodworm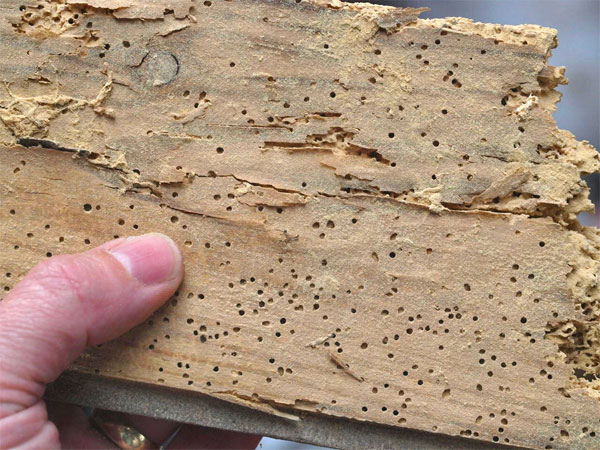 Woodworm infestation of untreated timber is a relatively common problem. The House Longhorn beetle was a particular problem in the UK prior to the introduction of pretreated timber in the 1960s.
The House Longhorn beetle measures up to 25 mm long when mature, and can lay up to 200 eggs on the rough surface of untreated timber. After 2-3 weeks, the larvae emerge and bore into the timber. They can be detected by the powdery deposits known as 'frass' left on the surface and the bore holes of around 3 mm diameter. They are attreacted to damp areas and timber with a high moisture content.
Other woodborer insects include:
Furniture beetle: These are 6-8 mm long and lay 20-50 eggs on soft or hardwoods.
Lyctus powder post beetle: These are 10-15 mm long and lap 70-200 eggs on the sapwood of new hardwood.
Death Watch beetle: Around 7 mm long and lay 40-80 eggs on hardwood. Are a particular problem on oak timbers found in old churches and similar buildings.
Timber can be treated:by:
A water-based boron treatment which can be sprayed or brushed on, or injected as a gel or paste.
Ultraviolet insect killers.
Fumigation or fogging.
Replacing affected wood.
Monitoring and improving conditions to prevent re-infestation.
A specialist survey may be necessary to determine the most appropriate form of treatment.
For more information, see also: Timber preservation and Woodworm and spiders.
Featured articles and news
IHBC asks you to contribute to the debate on gentrification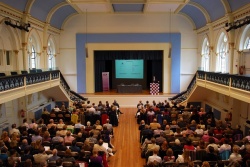 The Guardian reports on the dangers of gentrification - join the debate at IHBC NewsBlogs
---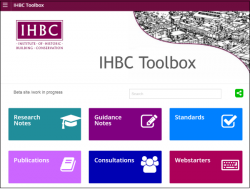 Our Toolbox offers easy access to the essential tools in conservation practice including links to Standards, 22 Practice notes, Consultations and much more.
---
Churchill Barriers to be listed

Second World War structures at Scapa Flow have been recognised as being of national importance by Historic Environment Scotland (HES).
---
Historic brick reservoir image wins award
The image of a covered reservoir in London's Finsbury Park has won the best architecture photograph of the year at the Arcaid Images Architectural Photography Awards 2016.
---
Westminster City Council gains approval for Special Policy Areas
The London Council's plans are given the go-ahead to management development in five unique specialist clusters.
---
Property Flood Resilience Action Plan out
An independent report has been issued relating to flood protection, aiming to help with flood resilience.