Building preservation archive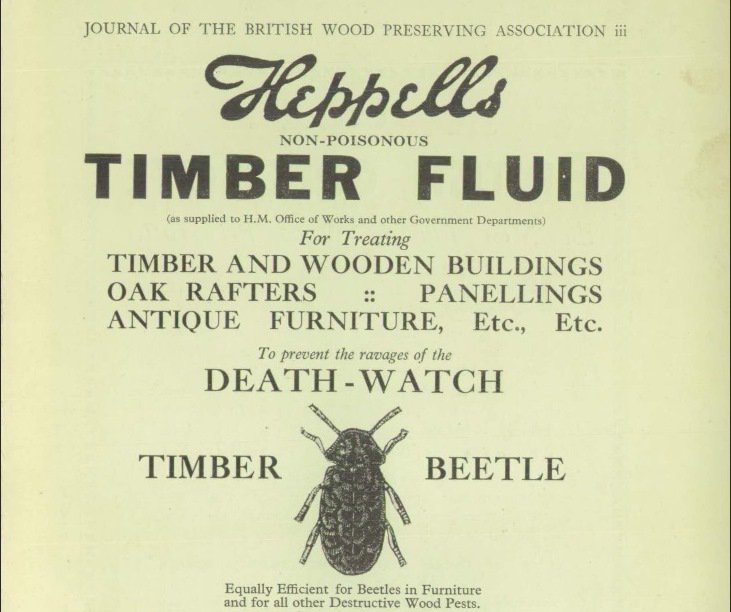 In July 2016, the Property Care Association (PCA) unveiled their digital archive, containing decades of building preservation research. The archive includes copies of papers and conference proceedings that date back to the establishment of the British Wood Preserving Association (BWPA) in the 1930s.
The BWPA was the founding body for the industry, with the aim to 'spread knowledge of wood preservation … and to investigate all possible methods of wood preservation'. It was succeeded in the 1990s by the British Wood Preserving and Damp Proofing Association (BWPDA).
The annual conventions of the BWPA, with the last being in 1997, have been recorded in written proceedings, providing a rich history of research and development in the damp and timber remediation industry that is free and searchable as part of the digital archive.
Steve Hodgson, chief executive of the PCA, which grew out of the original BWPA and BWPDA trade associations, said:
"The PCA is proud of its history, which stretches back over 85 years. This started in 1930 with the BWPA as the founding body for the industry with the key aim to spread knowledge of wood preservation with a view to prevent wastage of timber and to standardise specifications for wood preservatives and their application.
"Their remit was also to investigate all possible methods of wood preservation and to afford members opportunities for the interchange of ideas regarding improvements in wood preservation.
"The annual conventions of the BWPA, and then the BWPDA, have been captured over the years in written records and these provide an invaluable source of information for construction and property professionals alike."
You can explore the archive here.
IHBC NewsBlog
REMINDER – Gus Astley Student Award closing soon
Only 2 weeks left to win £500 and a free place in IHBC's 2018 Annual School as Student Award closes 31 July – 'Just send us your coursework, online and on time'!
---
IHBC Context 21 to 44 now online
From British Standard's pre-history to historic paints and decorative features view the historic environment practitioner's best source for accessible expertise in contemporary conservation.
---
IHBC CPD boost - Saving Art Deco heritage in Craigmillar
Historic Environment Scotland (HES) has highlighted how investing a little time and effort in older buildings can help Scotland's communities.
---
Stone carving tutor Nina Bilbey awarded Prince Philip Medal
Nina Bilbey is the Senior Stone Carving Tutor at City & Guilds, London Art School, the internationally highly respected centre of architectural and sculptural stone carving.
---
Research Council PhD Policy Internships Scheme - call closing August 10
The scheme provides an opportunity for Research Council-funded PhD students to work for three months in one of a selected group of highly influential policy organisations.
---
CultureisDigital the conversation on culture and digital technology working better together
Contains public sector information licensed under the Open Government Licence v3.0.

Join the conversation between Government, the cultural sector and tech companies on the digitisation of public collections and enhancement of online cultural experiences.
---
Infrastructure systems for a better world - apply for funding from innovate UK
Contains public sector information licensed under the Open Government Licence v3.0.
If you're a UK business or research organisation you can apply to Innovate UK for a share of £15 million to develop innovative infrastructure solutions – deadline 13 September 2017.
---
Saving closed chapels and churches in Wales for future generations
WalesOnline focuses on Carmarthen as it explores 'thinking outside the box' in creating new uses for places of worship to ensure the historic buildings survive for years to come.