English housing stock age
According to the English housing survey 2014 to 2015: housing stock report, published by the Department for Communities and Local Government (DCLG), the age of the housing stock in England in 2014 was: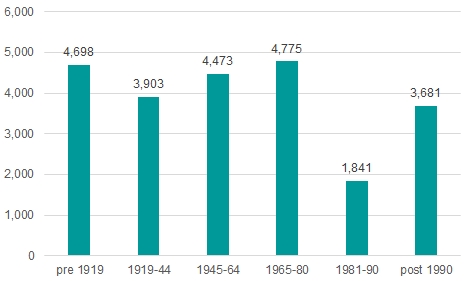 [The number of houses is shown in thousands]
20% were built before 1919 and 24% were built after 1980. There were approximately 23.4 million homes in total, just over a million of which were vacant.
The earlier 2001 DCLG English House Condition Survey gives more detail about the pre 1919 period: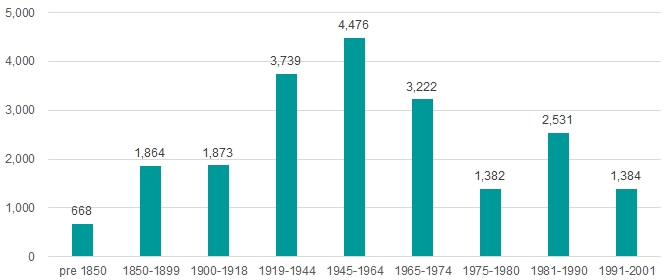 These figures can be combined (approximately) and some timeline information added to give a sense of the period houses and their likely construction.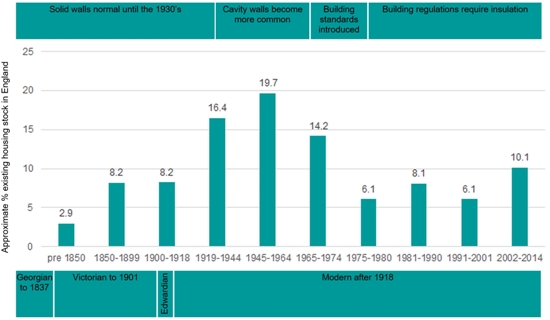 Featured articles and news
IHBC Chair James Caird attends Brexit meeting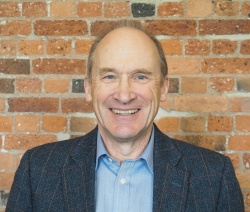 James is among those representing heritage sector organisations to attend the meeting hosted by the Secretary of State (SoS) for Culture Media and Sport (CMS) today (24/1).
---
IHBC HESPR tender pick of the week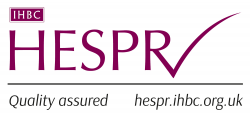 The Director's top pick is from the University of London for the restoration of its Grade II listed Theatre building, Goldsmiths College's former chapel.
---
IHBC welcomes Civic Voice Parliamentary debate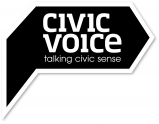 The Civic Voice, with the support of Robert Jendrick MP, has secured a House of Commons debate (26/1) on the 50th anniversary of the establishment of conservation areas.
---
No historic building grants under Countryside Stewardship scheme 2016
The Heritage Alliance (THA) notes that although grants for the restoration of historic buildings form part of the new Countryside Stewardship scheme, none were issued in 2016.
---
Housing White Paper - Amenity concerns on the rise
England's new Housing White Paper could make matters worse if it sets rigid housing numbers without considering local factors.
---
Sunderland achieves Heritage Action Zone (HAZ) status
The city's historic Fawcett Street and Old Sunderland secures special status from Historic England.
---
Scotland's conservation crisis number 3
The Royal Institute of Chartered Surveyors (RICS) in Scotland issues policy proposal for Tenement Health Check to tackle risks from a perceived lack of maintenance.
---
Fine imposed for removing historic fixtures from every room of Lincoln home
A property development company has been fined after ignoring heritage planners and removing historic fixtures from a listed building without consent, according to the Lincolnite.
---
Inquiry launched into Palace of Westminster renovation plan
The huge costs of proposals have resulted in a Select Committee investigation by Members of Parliament.