Wet rot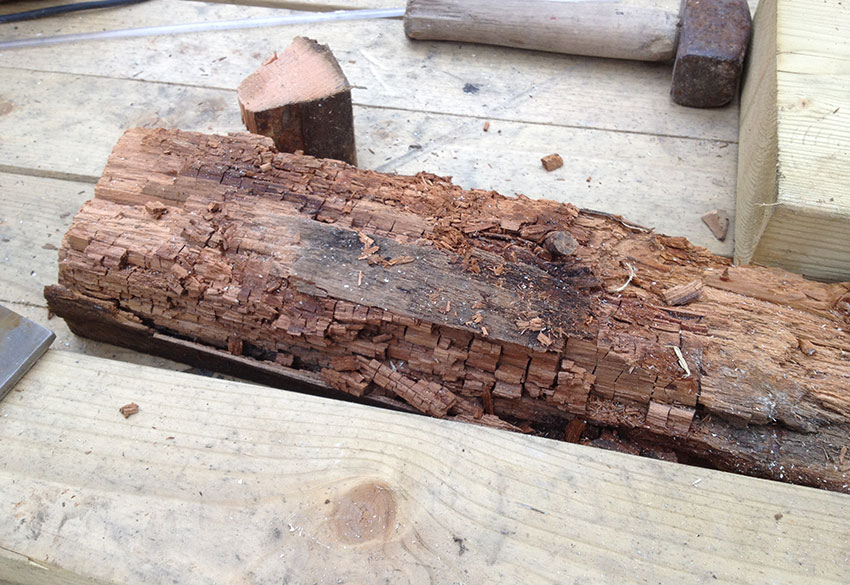 Wet rot is a generic name given to a range of conditions that can affect timber where there is the continual presence of moisture, perhaps caused by leaking pipework, poor ventilation (resulting in condensation), rising or penetrating damp and so on. If left unchecked wet rot can cause major structural damage by weakening affected timber.
Of the types of rot that can take hold in a property 'dry rot' is the better understood. However 'wet rot' is equally problematic and quite distinct in its causes, where it tends to proliferate and in terms of the variety of solutions to the problem.
Wet and dry rot represent two distinct kinds of fungi. Wet rot requires a higher moisture content of around 50% (compared to 20-30% for dry rot) to grow. Being able to distinguish between the two is essential in successful steps to eradicate the problem.
Wet rot can be recognised by a damp, musty smell, fungal threads of black or dark blown colour, or large longitudinal cracking with minor lateral cracks. The growth pattern is similar to dry rot but spores will not germinate in dry timber. Unlike dry rot, wet rot is more localised to the area of greatest dampness and unlike with dry rot you won't get the red spore dust from fruiting bodies in the room.
Moisture content as high as 50% and above is often caused by defective plumbing or guttering, broken downpipes or failing stone pointing. Once the cause is identified and fixed, there are some clear stages to go through to treat the wet rot:
Strip out the entire affected area, leaving no trace behind. In straight-forward cases, this may simply involve cutting out and replacing relatively small areas of timber. In some cases however, it may be necessary to remove entire timbers and replace them. Where these are primary structural members in difficult to access areas, this can be a difficult procedure.
Repair and sometimes reinforce the weakened structural timber to protect the new timber from damp masonry.
Apply a fungicidal treatment to all of the remaining timber in and around the area, to ensure no further spread.
Once the wet rot has been fully eradicated only then is it time to decorate.
All timber is at risk of wet rot, so the very best way to prevent it is to ensure that as little damp as possible gets into areas of high risk. Timbers under floors, joists and areas where there is piping are all 'high risk' areas and should be thoroughly inspected before buying an old house. In an existing property, keeping a watchful eye over these kinds of areas will help deal with a problem should it arise, before it gets out of control.
It may be advisable to obtain a specialist survey if wet rot is suspected.
IHBC NewsBlog
Find an IHBC HESPR accredited professional using our map-based search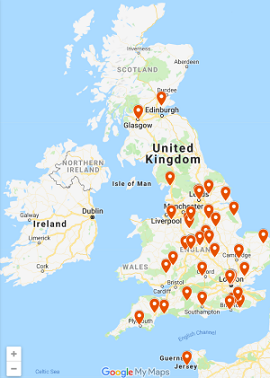 Find the office locations of HESPR members – IHBC's Historic Environment Service Provider Recognition (HESPR) scheme – using our map-based facility.
---
The Liverpool Grade II 'jewel' that lies empty, derelict and vandalised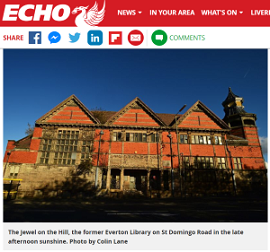 Liverpool landmark the Everton Library, a Grade II (GII) listed building that has been the focus of calls to restore it to its former glory continues to lie leaking, vandalised and derelict, when £5m could renovate the building, reports The Liverpool Echo.
---
Flintshire: Shotton steelworks' John Summers building to be restored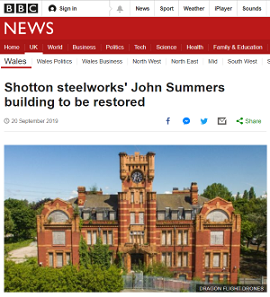 A landmark on a list of the UK's most endangered buildings, Shotton steelworks' Grade II-listed general office and clock tower, is to be brought back to life in Flintshire.
---
Rochdale Market, Manchester, to close as trader numbers and revenue continue to fall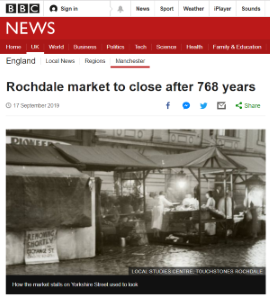 Rochdale Borough Council writes: Over the past year the number of traders regularly attending the market has halved and it is not financially viable.
---
IHBC supports Climate Heritage Network Global Launch: Edinburgh 24-25 Oct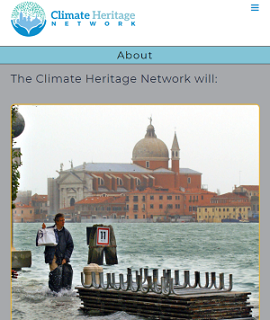 The Climate Heritage Network (CHN) Global Launch is a two-day program devoted to urgently mobilizing the cultural heritage sector for climate action across the globe.
---
Brunel's 'other bridge' in Bristol to be 'saved with £62k grant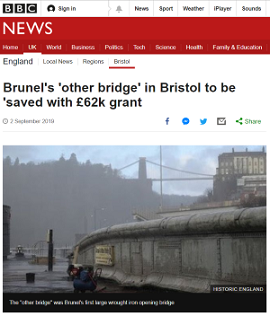 A swing bridge that was designed by Brunel is to be 'saved' with a £62,000 grant from Historic England.
---
Victorian Society announce Top 10 Most Endangered Buildings 2019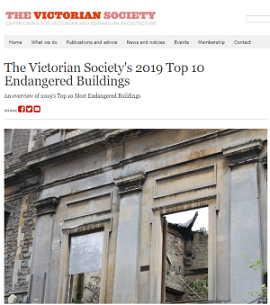 On September 13th the Victorian Society announced its Top 10 Endangered buildings list.
---
American Cities Then & Now: See How New York, Los Angeles & Detroit Look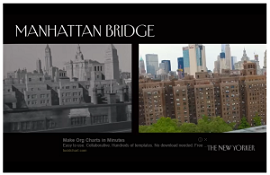 An Open Culture article takes a look at the American Cities of New York, Los Angeles and Detroit comparing how they look now compared to the 1930s and 1940s.
---
Great Yarmouth's Venetian Waterways to recapture former glories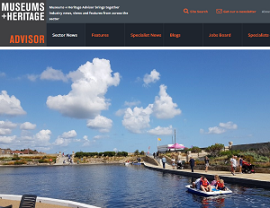 Great Yarmouth's 91 year old Venetian Waterways has been re-opened to the public following a £2.7 million regeneration project.
---
Fire engulfs Grade II-listed Horncliffe Mansion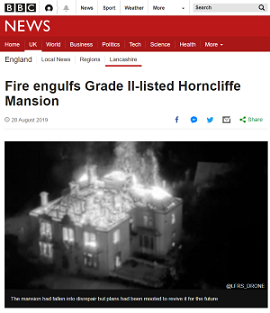 BBC news has reported on how the Grade II-listed mansion, Horncliffe Mansion in Rawtenstall has been 'completely gutted' after a fire tore through the derelict building.
---