Wet rot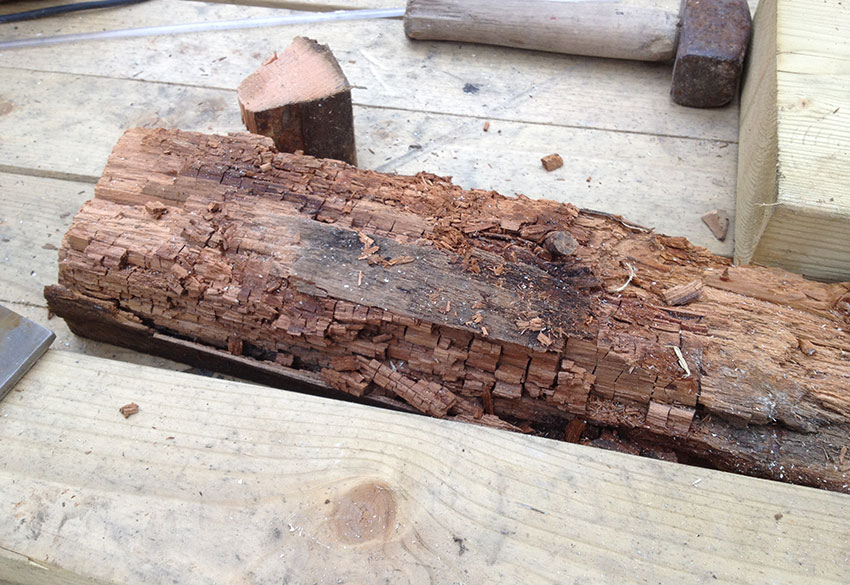 Wet rot is a generic name given to a range of conditions that can affect timber where there is the continual presence of moisture, perhaps caused by leaking pipework, poor ventilation (resulting in condensation), rising or penetrating damp and so on. If left unchecked wet rot can cause major structural damage by weakening affected timber.
Of the types of rot that can take hold in a property 'dry rot' is the better understood. However 'wet rot' is equally problematic and quite distinct in its causes, where it tends to proliferate and in terms of the variety of solutions to the problem.
Wet and dry rot represent two distinct kinds of fungi. Wet rot requires a higher moisture content of around 50% (compared to 20-30% for dry rot) to grow. Being able to distinguish between the two is essential in successful steps to eradicate the problem.
Wet rot can be recognised by a damp, musty smell, fungal threads of black or dark blown colour, or large longitudinal cracking with minor lateral cracks. The growth pattern is similar to dry rot but spores will not germinate in dry timber. Unlike dry rot, wet rot is more localised to the area of greatest dampness and unlike with dry rot you won't get the red spore dust from fruiting bodies in the room.
Moisture content as high as 50% and above is often caused by defective plumbing or guttering, broken downpipes or failing stone pointing. Once the cause is identified and fixed, there are some clear stages to go through to treat the wet rot:
Strip out the entire affected area, leaving no trace behind. In straight-forward cases, this may simply involve cutting out and replacing relatively small areas of timber. In some cases however, it may be necessary to remove entire timbers and replace them. Where these are primary structural members in difficult to access areas, this can be a difficult procedure.
Repair and sometimes reinforce the weakened structural timber to protect the new timber from damp masonry.
Apply a fungicidal treatment to all of the remaining timber in and around the area, to ensure no further spread.
Once the wet rot has been fully eradicated only then is it time to decorate.
All timber is at risk of wet rot, so the very best way to prevent it is to ensure that as little damp as possible gets into areas of high risk. Timbers under floors, joists and areas where there is piping are all 'high risk' areas and should be thoroughly inspected before buying an old house. In an existing property, keeping a watchful eye over these kinds of areas will help deal with a problem should it arise, before it gets out of control.
It may be advisable to obtain a specialist survey if wet rot is suspected.
IHBC NewsBlog
IHBC Virtual School 19 June: Heritage Reflections & Speculations from a Pandemic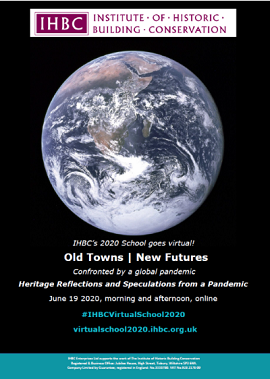 How the current pandemic will shape historic urban areas and their surrounding communities across the globe is impossible to tell. Join us to reflect on the implications for our current approaches to caring for valued places, and even speculate on future strategies and responses.
---
How to Enjoy Heritage from Home, from the Heritage Fund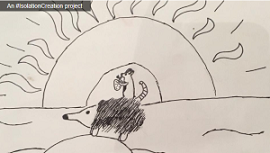 The Heritage Fund has put together a list of heritage-inspired activities to be done from home.
---
Listed Property Owners Club's Spring Checklist for Buildings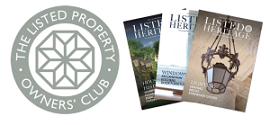 Spring is a good time to stand back and consider any building repairs that are required over the next 12 months, notes the LPOC, and regular inspection and maintenance is the key to keeping homes in good repair, as per its accessible step-by-step guidance.
---
Firefighters tackle blaze at converted Grade II listed former mill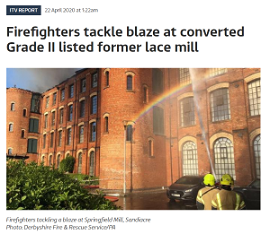 Derbyshire Fire and Rescue Service said "rapid and effective firefighting" had saved three quarters of the mill – which is now apartments.
---
Thieves take advantage of lockdown to steal lead from church roof in Halsham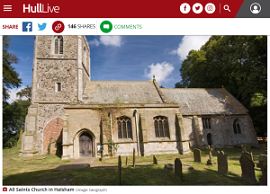 Police have appealed for witnesses after thieves stole lead from the roof of All Saints Church in Halsham near Hedon during the coronavirus lockdown.
---
IHBC's CPD Circular provides info on digital CPD opportunities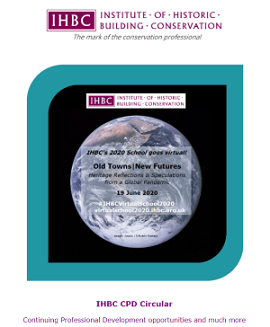 The regular newsletter showcases the IHBC's own Continuing Professional Development (CPD) content as well as online opportunities from 'IHBC Recognised CPD Providers' and other conservation related training and events.
---
Frank Lloyd Wright houses offer virtual tours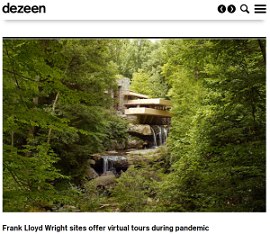 To make sure the public still has access to twelve of those famous works, #WrightVirtualVisits has been launched, which offers virtual tours of 12 iconic houses.
---
CIC's Coronavirus Digest review and survey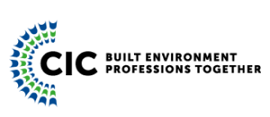 The Construction Industry Council's (CIC's) 'CIC Coronavirus Digest – Issue 8' surveys the latest government advice with updates from the construction industry.
---
COVID-19: Advice and Updates collated from the Heritage Sector
Organisations with conservation links have been collating resources on COVID-19 impacts, including Built Environment Forum Scotland (BEFS), Historic Environment Forum, The Heritage Alliance (THA), and Historic England, on cleaning surfaces.
---
Councils considering 'executive powers' as measures to avoid planning gridlock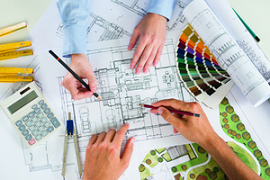 Councils are reported to be considering taking up rarely-used executive powers to keep the planning and development system moving during the coronavirus pandemic.
---
Historic England provides updated flood recovery advice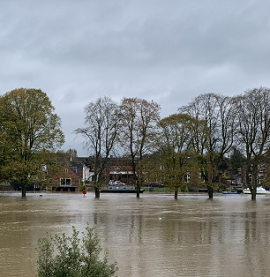 Historic England's 'After a Flood' provides timely advice on how to dry walls properly and avoid further damage to the building fabric.
---
Conservation of Timber Buildings: an example of evolving conservation techniques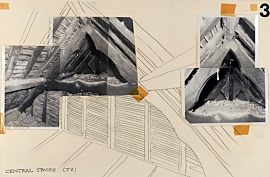 Context Issue 162 offers a peek into an archive of timber conservation history through the records of the practice of FWB and Mary Charles Chartered Architects.
---
Call for VAT rates for Refurbishment to be Reduced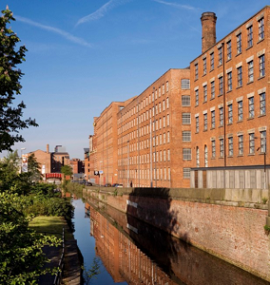 To meet the government's target of being carbon neutral by 2050, we must recycle, reuse and responsibly adapt our existing historic buildings, according to this year's Heritage Counts report, so Historic England and partners are calling for a reduction in VAT rates to incentivise this more sustainable option.
---