Government and city dashboards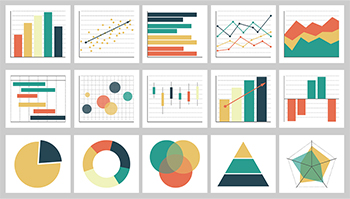 Both governments and cities, as well as large organisations, need mechanisms to help check how well they are performing in different areas and with certain functions. In many cases, this performance is translated to a series of key performance indicators that represent short, medium, and long-term goals and the measures that help assess success or progress in the different areas.
The simplest of these indicators, traditionally used at the national level might be for example gross domestic product (GDP) which is one indicator of economic performance. The UN Sustainable Development Goals at the other end of the spectrum might be considered an example of a wider set of measures that are applicable at the national and global scale, covering not only economic growth but also social and environmental issues.
These goals are underpinned by an extensive and very specific list of performance indicators that can be measured at the national level which in turn often rely on the gathering and collation of municipal and city-level data to be aggregated for country-wide assessments. These broader themed but more specific indicators might cover income and employment, housing and homelessness, access to health care and emergency services, sanitation and air quality, safety, education, lighting etc and will be monitored by city authorities and political parties.
[edit]
Digitising updates
A dashboard is a means of bringing together data at regular intervals so it can be assessed jointly by interested parties. Dashboards are often monthly, quarterly or yearly reports but in their truest sense, with the possibilities of digitization and the definition of smart cities, they can be live, updated in real time and tracked through control and command centres, which feed dara from services such as emergency response or public transport times, air quality, traffic and so into dashboards.
In order to do this digitally, and allow different digital applications for the various departments to be understood governing bodies may use a variety of applicable programme interfaces (API's) to bring data together.
In some cases, certain aspects of a dashboard may be available for public viewing, whilst others may be accessible, only to governing bodies. Cities may also use benefit schemes to encourage citizens to share their own data to help achieve targets where data exchange is two way. For example, citizens may report whether pedestrian walkways are damaged or share their routes through the city via smartphone apps, in turn, the governing body might improve repair response times and the safety of walkways or improve accessibility across popular routes.
Benefits include:
Barriers include:
In the 2010s, Bristol started its Open Data policy which lead to the 'Our Data Bristol' and 'Bristol One city' initiative, which gives open access to a number of dashboards based on data collected by Bristol City Council, these also relate back to the sustainable development goals as well as a variety of other more localised indicators.
Below are some of the themes that can be openly viewed in a dashboard format:
[edit]
External references
For further information visit the Bristol city websites below.
BIM Directory
---
[edit] Information Requirements
---
[edit] Information Models
---
[edit] Collaborative Practices
---
[edit] Standards
---
[edit] Levels of BIM
---
[edit] Glossary
---
[edit] Guide to BIM Level 2