Tender processes for construction contracts
This article lists the broad processes that can be adopted to secure tenders for the supply of goods or services. For descriptions of different procurement routes See Procurement.
[edit]
Introduction
A tender is a submission made by a prospective supplier in response to an invitation to tender. It makes an offer for the supply of goods or services.
In construction, the main tender process is generally for the selection of the contractor that will construct the works. However, as procurement routes have become more complex, so tenders may be sought for a wide range of goods and services (for example on a construction management contract the works are constructed by a number of different trade contractors each contracted to the client) and contractors may take on additional functions such as design and management. There is also an increasing tendency for suppliers to be aggregated into single contracts, for example, 'integrated supply teams' on public projects may include; the main contractor, designers, sub-contractors, suppliers, facilities mangers and so on.
Irrespective of the nature of the goods or services that are being sought, the process for securing tenders may take a number of different basic forms:
Open tendering allows anyone to submit a tender to supply the goods or services that are required. Generally an advert will be placed giving notice that the contract is being tendered, and offering an equal opportunity to any organisation to submit a tender.
On larger projects, there may then be a pre-qualification process that produces a short-list of suitable suppliers who will be invited to prepare tenders. This sort of pre-qualification process is not the same as selective tendering (see below).
Open tendering has been criticised for attracting tenders / expressions of interest from large numbers of suppliers, some of whom may be entirely unsuitable for the contract and as a result it can waste a great deal of time, effort and money. However, open tendering offers the greatest competition and has the advantage of allowing new or emerging suppliers to try to secure work.
For a more detailed description of the procedures for open tendering see Tender.
Selective tendering only allows suppliers to submit tenders by invitation. A pre-selected list of possible suppliers is prepared that are known by their track record to be suitable for a contract of the size, nature and complexity required. Consultants or experienced clients may maintain 'approved' lists of prospective suppliers and then regularly review performance to assess whether suppliers should remain on the list.
Selective tendering can give clients greater confidence that their requirements will be satisfied and should reduce the wasted effort that can be involved in open tendering. It may be particularly appropriate for specialist or complex contracts, or contracts where there are only a few suitable firms. However, it can exclude smaller suppliers or those trying to establish themselves in a new market.
See selective tendering for more information.
Negotiating with a single supplier may be appropriate for highly specialist contracts, or for extending the scope of an existing contract. It can reduce the costs of tendering and allow early contractor involvement, but the competitive element is reduced, and unless the structure of the negotiation is clearly set out there is the potential for an adversarial atmosphere to develop, even before the contract has been awarded.
See negotiated tendering for more information.
Serial tendering involves the preparation of tenders based on a typical or notional bill of quantities or schedule of works. The rates submitted can then be used to value works over a series of similar projects, often for a fixed period of time following which the tendering procedure may be repeated.
Serial tendering can reduce tender costs, and may encourage suppliers to submit low rates to secure an ongoing programme of work.
See also Serial tendering and Measured term contract.
Clients that are continuously commissioning work might reduce timescales, learning curves and other risks by using framework agreements. Such arrangements allow the client to invite tenders from suppliers of goods and services to be carried out over a period of time on a call-off basis as and when required.
Framework tender documents are likely to include a request for a schedules of rates and time charges and a breakdown of resources and overheads to be applied (including any proposed subcontractor or sub-consultant details).
One or more suppliers are then selected and appointed. When specific projects arise the client is then able to simply select a suitable framework supplier and instruct them to start work. Where there is more than one suitable supplier on the framework, the client may introduce a secondary selection process to assess which supplier is likely to offer best value for a specific project. The advantage of this process to the client is that they are able instigate a selection procedure for individual projects without having to undertake a time-consuming pre-qualification process. This should also reduced tender costs.
For more information see Framework contract.
Single-stage tendering is used when all the information necessary to calculate a realistic price is available when tendering commences. An invitation to tender is issued to prospective suppliers, tenders are prepared and returned, a preferred tenderer is selected and following negotiations they may be appointed.
For more information see Single-stage tendering.
Two-stage tendering is used to allow early appointment of a supplier, prior to the completion of all the information required to enable them to offer a fixed price. In the first stage, a limited appointment is agreed to allow work to begin and in the second stage a fixed price is negotiated for the contract
For more information see Two-stage tendering.
Public projects or publicly-subsidised projects may be subject to OJEU procurement procedures, enacted in the UK by The Public Contracts Regulations. The regulations set out rules requiring that contracts must be advertised in the Official Journal of the EU (OJEU). This is of particular importance because the time taken to advertise contracts can be up to 52 days. The regulations also describe allowable procedures for the selection of contractors.
For more information see Public procurement.
IHBC NewsBlog
REMINDER – Gus Astley Student Award closing soon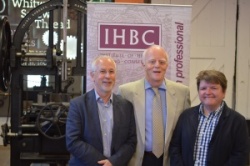 Only 2 weeks left to win £500 and a free place in IHBC's 2018 Annual School as Student Award closes 31 July – 'Just send us your coursework, online and on time'!
---
IHBC Context 21 to 44 now online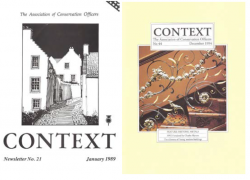 From British Standard's pre-history to historic paints and decorative features view the historic environment practitioner's best source for accessible expertise in contemporary conservation.
---
IHBC CPD boost - Saving Art Deco heritage in Craigmillar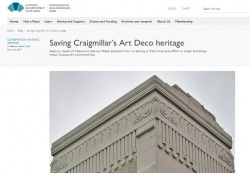 Historic Environment Scotland (HES) has highlighted how investing a little time and effort in older buildings can help Scotland's communities.
---
Stone carving tutor Nina Bilbey awarded Prince Philip Medal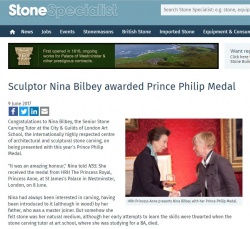 Nina Bilbey is the Senior Stone Carving Tutor at City & Guilds, London Art School, the internationally highly respected centre of architectural and sculptural stone carving.
---
Research Council PhD Policy Internships Scheme - call closing August 10
The scheme provides an opportunity for Research Council-funded PhD students to work for three months in one of a selected group of highly influential policy organisations.
---
CultureisDigital the conversation on culture and digital technology working better together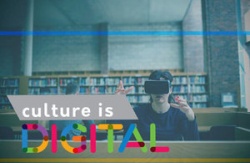 Contains public sector information licensed under the Open Government Licence v3.0.

Join the conversation between Government, the cultural sector and tech companies on the digitisation of public collections and enhancement of online cultural experiences.
---
Infrastructure systems for a better world - apply for funding from innovate UK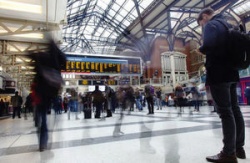 Contains public sector information licensed under the Open Government Licence v3.0.
If you're a UK business or research organisation you can apply to Innovate UK for a share of £15 million to develop innovative infrastructure solutions – deadline 13 September 2017.
---
Saving closed chapels and churches in Wales for future generations
WalesOnline focuses on Carmarthen as it explores 'thinking outside the box' in creating new uses for places of worship to ensure the historic buildings survive for years to come.