Serial tendering
A 'tender' is a submission made by a prospective supplier in response to an invitation to tender. It makes an offer for the supply of goods or services. In construction, the main tender process is generally the selection, by the client, of a contractor to construct the works. However, as procurement routes have become more complex, so tenders may now be sought for a wide range of goods and services.
Irrespective of the nature of the goods or services that are being sought, securing tenders generally follows one of a number of basic procedures:
Serial tendering generally involves the preparation of tenders based on a typical or notional bill of quantities or schedule of works. The rates submitted can then be used to value works over a series of similar projects, often for a fixed period of time following which the tender procedure may be repeated.
Serial tendering may used where the client has a regular programme of works that they would like to be undertaken by a single contractor, often minor works, repetitive works (such as housing) or maintenance work. The tender documents will generally define the buildings that will be covered by the works, the term over which works may be required (often between one and five years), an estimate of the likely total value of the works that will be required over the term and an estimate of the likely size of individual orders.
Appointment is based on an agreed schedule of rates related to the categories of work that are likely to form part of the programme.
When individual works are required, the client issues an instruction (or order) to the contractor which may include a written description of the works, drawings if appropriate and a valuation agreed by the client and contractor. Payments are then calculated based on an the agreed schedule of rates (see Measured term contract).
Serial tendering can reduce tender costs, and may encourage suppliers to submit low rates to secure an ongoing programme of work. However, it may be seen as anti-competitive and exclusive. It can be argued that it both encourages innovation (by giving contractors the confidence to invest in continuous improvement) and discourages investment (by preventing other contractors from submitting alternative proposals).
Continuity tendering is a variation on serial tendering, where subsequent work is negotiated following successful completion of a preliminary contract.
IHBC NewsBlog
IHBC's 2019 'Yearbook' Now Released "Extending the Reach of the IHBC"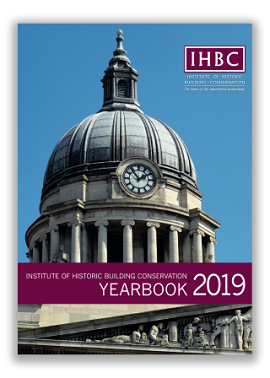 The IHBC's Yearbook for 2019 includes regular IHBC reviews, updates and listings, from IHBC's HESPR listing to our Recognised Conservation Courses and member directory.
---
IHBC 2019 Marsh Awards now out: at the IHBC's 2019 School, Nottingham 4 – 6 July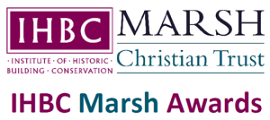 The judges are delighted to confer the 2019 IHBC Marsh Awards for Successful Learning in Heritage Skills and Community Contribution (Retired Member).
---
Rail stations in line for £300 million funding boost to improve disabled access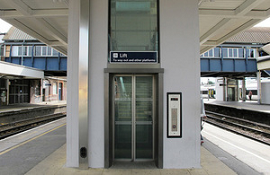 Disabled rail passengers across Britain will benefit from better access at stations and newly accessible stations will open up routes across the country.
---
A historical take on the future of Notre Dame, from IHBC's former Membership Secretary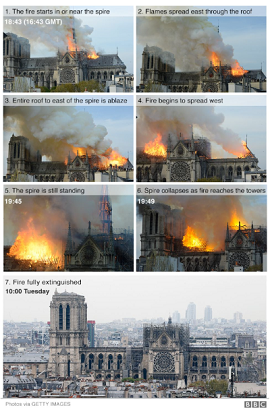 The IHBC asked former Membership Secretary Paul Butler for a take on some critical and historical issues around the modern response to Notre Dame.
---
CPRE's State of Brownfield 2019 report: Enough land for more than 1M homes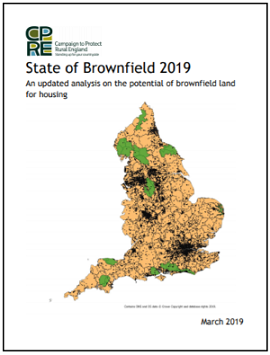 CPRE shows there is enough suitable brownfield land available in England for more than 1 million homes across over 18,000 sites and over 26,000 hectares.
---
BBC on 'The grief that comes from lost buildings'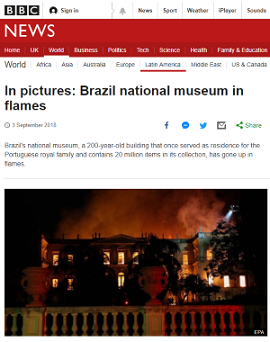 BBC News has reported on how, across the world, destruction of cultural attractions causes a specific sort of communal grief.
---
Enter the Brick Awards 2019: Closing 31 May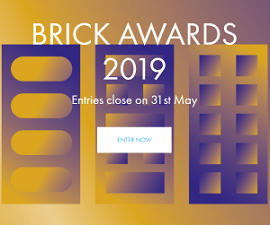 The Brick Development Association (BDA) has highlighted the opportunity to compete at the industry's highest level and be recognised by top-tier trade and national press.
---
STBA-SPAB Conference – 11 June 2019, London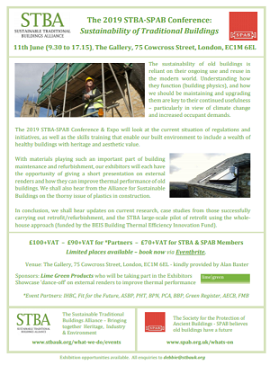 The 2019 STBA-SPAB Conference & Expo will look at the current situation of regulations and initiatives, as well as the skills training that enable our built environment to include a wealth of healthy buildings with heritage and aesthetic value.
---
Historic buildings on fire – Fisons Victorian factory near Ipswich destroyed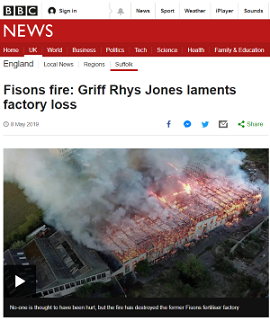 The former Fisons warehouse in Bramford, near Ipswich, was the victim on another fire affecting our heritage. Listed Grade II and dating back to 1858 the building was destroyed by a fire thought to be arson.
---
Highways England pours £4 million into canal restoration scheme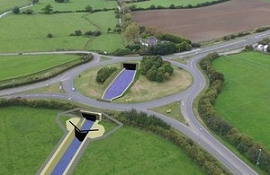 A mile-long stretch of canal in Gloucestershire that disappeared more than half a century ago is closer to being restored, thanks to £4 million of funding from Highways England.
---
Westminster: Legislative plans for Olympics-style body to oversee restoration works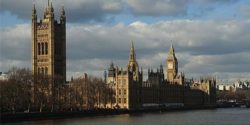 MPs vote on proposals for Houses of Parliament refurbishment, as the restoration and renewal of the Palace of Westminster reaches a major milestone.
---
Ever wondered 'How Venice Works', with 124 Islands, 183 Canals & 438 Bridges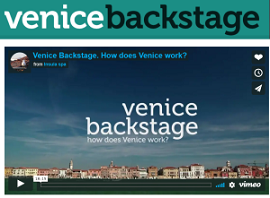 Open Culture has featured the Venice Backstage exploration of Venice and how, when the tourists leave the city, 60,000 year-round residents stay behind.
---
---