Serial tendering
A 'tender' is a submission made by a prospective supplier in response to an invitation to tender. It makes an offer for the supply of goods or services. In construction, the main tender process is generally the selection, by the client, of a contractor to construct the works. However, as procurement routes have become more complex, so tenders may now be sought for a wide range of goods and services.
Irrespective of the nature of the goods or services that are being sought, securing tenders generally follows one of a number of basic procedures:
Serial tendering generally involves the preparation of tenders based on a typical or notional bill of quantities or schedule of works. The rates submitted can then be used to value works over a series of similar projects, often for a fixed period of time following which the tender procedure may be repeated.
Serial tendering may used where the client has a regular programme of works that they would like to be undertaken by a single contractor, often minor works, repetitive works (such as housing) or maintenance work. The tender documents will generally define the buildings that will be covered by the works, the term over which works may be required (often between one and five years), an estimate of the likely total value of the works that will be required over the term and an estimate of the likely size of individual orders.
Appointment is based on an agreed schedule of rates related to the categories of work that are likely to form part of the programme.
When individual works are required, the client issues an instruction (or order) to the contractor which may include a written description of the works, drawings if appropriate and a valuation agreed by the client and contractor. Payments are then calculated based on an the agreed schedule of rates (see Measured term contract).
Serial tendering can reduce tender costs, and may encourage suppliers to submit low rates to secure an ongoing programme of work. However, it may be seen as anti-competitive and exclusive. It can be argued that it both encourages innovation (by giving contractors the confidence to invest in continuous improvement) and discourages investment (by preventing other contractors from submitting alternative proposals).
Continuity tendering is a variation on serial tendering, where subsequent work is negotiated following successful completion of a preliminary contract.
IHBC NewsBlog
IHBC Virtual School 19 June: Heritage Reflections & Speculations from a Pandemic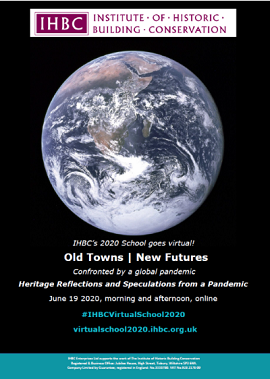 How the current pandemic will shape historic urban areas and their surrounding communities across the globe is impossible to tell. Join us to reflect on the implications for our current approaches to caring for valued places, and even speculate on future strategies and responses.
---
Risk Assessments and Contractual Impact from CIAT

A note on contractual obligations under the current COVID-19 pandemic has been issued by The Chartered Institute of Architectural Technologists(CIAT).
---
RTPI calls on government to issue planning guidance to prevent development delays

The Royal Town Planning Institute (RTPI) has called on the government to urgently issue planning guidance to prevent unnecessary delays to development from the pandemic.
---
How to Enjoy Heritage from Home, from the Heritage Fund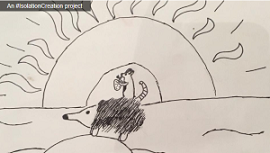 The Heritage Fund has put together a list of heritage-inspired activities to be done from home.
---
Listed Property Owners Club's Spring Checklist for Buildings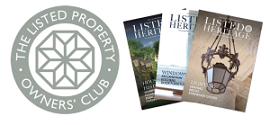 Spring is a good time to stand back and consider any building repairs that are required over the next 12 months, notes the LPOC, and regular inspection and maintenance is the key to keeping homes in good repair, as per its accessible step-by-step guidance.
---
Firefighters tackle blaze at converted Grade II listed former mill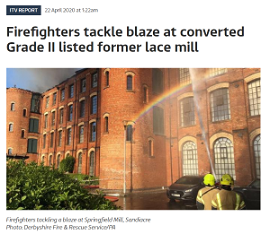 Derbyshire Fire and Rescue Service said "rapid and effective firefighting" had saved three quarters of the mill – which is now apartments.
---
Thieves take advantage of lockdown to steal lead from church roof in Halsham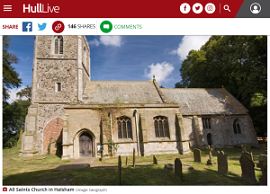 Police have appealed for witnesses after thieves stole lead from the roof of All Saints Church in Halsham near Hedon during the coronavirus lockdown.
---
IHBC's CPD Circular provides info on digital CPD opportunities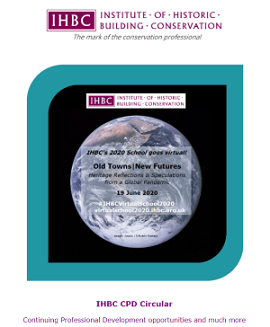 The regular newsletter showcases the IHBC's own Continuing Professional Development (CPD) content as well as online opportunities from 'IHBC Recognised CPD Providers' and other conservation related training and events.
---
Frank Lloyd Wright houses offer virtual tours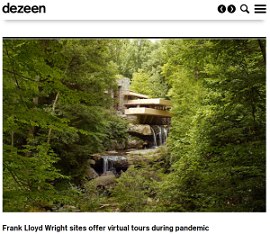 To make sure the public still has access to twelve of those famous works, #WrightVirtualVisits has been launched, which offers virtual tours of 12 iconic houses.
---
CIC's Coronavirus Digest review and survey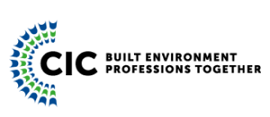 The Construction Industry Council's (CIC's) 'CIC Coronavirus Digest – Issue 8' surveys the latest government advice with updates from the construction industry.
---
COVID-19: Advice and Updates collated from the Heritage Sector
Organisations with conservation links have been collating resources on COVID-19 impacts, including Built Environment Forum Scotland (BEFS), Historic Environment Forum, The Heritage Alliance (THA), and Historic England, on cleaning surfaces.
---
Councils considering 'executive powers' as measures to avoid planning gridlock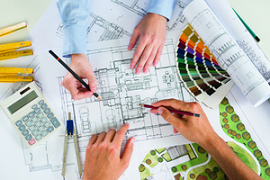 Councils are reported to be considering taking up rarely-used executive powers to keep the planning and development system moving during the coronavirus pandemic.
---
Historic England provides updated flood recovery advice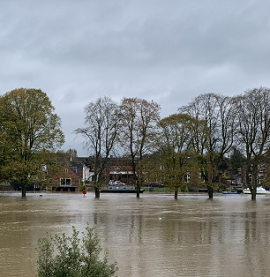 Historic England's 'After a Flood' provides timely advice on how to dry walls properly and avoid further damage to the building fabric.
---
Conservation of Timber Buildings: an example of evolving conservation techniques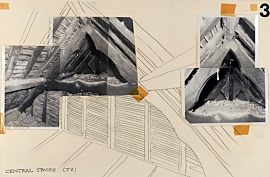 Context Issue 162 offers a peek into an archive of timber conservation history through the records of the practice of FWB and Mary Charles Chartered Architects.
---