Serial tendering
A 'tender' is a submission made by a prospective supplier in response to an invitation to tender. It makes an offer for the supply of goods or services. In construction, the main tender process is generally the selection, by the client, of a contractor to construct the works. However, as procurement routes have become more complex, so tenders may now be sought for a wide range of goods and services.
Irrespective of the nature of the goods or services that are being sought, securing tenders generally follows one of a number of basic procedures:
Serial tendering generally involves the preparation of tenders based on a typical or notional bill of quantities or schedule of works. The rates submitted can then be used to value works over a series of similar projects, often for a fixed period of time following which the tender procedure may be repeated.
Serial tendering may used where the client has a regular programme of works that they would like to be undertaken by a single contractor, often minor works, repetitive works (such as housing) or maintenance work. The tender documents will generally define the buildings that will be covered by the works, the term over which works may be required (often between one and five years), an estimate of the likely total value of the works that will be required over the term and an estimate of the likely size of individual orders.
Appointment is based on an agreed schedule of rates related to the categories of work that are likely to form part of the programme.
When individual works are required, the client issues an instruction (or order) to the contractor which may include a written description of the works, drawings if appropriate and a valuation agreed by the client and contractor. Payments are then calculated based on an the agreed schedule of rates (see Measured term contract).
Serial tendering can reduce tender costs, and may encourage suppliers to submit low rates to secure an ongoing programme of work. However, it may be seen as anti-competitive and exclusive. It can be argued that it both encourages innovation (by giving contractors the confidence to invest in continuous improvement) and discourages investment (by preventing other contractors from submitting alternative proposals).
Continuity tendering is a variation on serial tendering, where subsequent work is negotiated following successful completion of a preliminary contract.
IHBC NewsBlog
IHBC hosts stand at 50th Anniversary conservation area celebration in Cambridge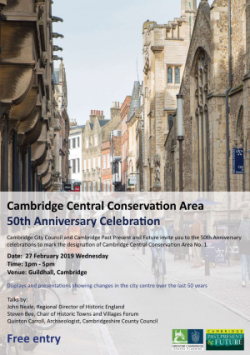 Free CPD and more on 27 February at Cambridge's Guildhall: all welcome though with the evening event by prior booking only…
---
IHBC welcomes top lawyer double-up to the 2019 Annual School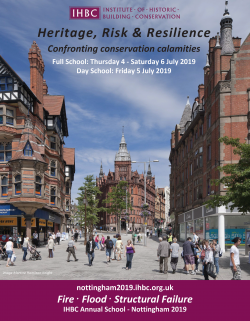 Charles Mynors and Nigel Hewitson: '… on legal issues around conservation calamities'!
---
More speakers announced for IHBC 2019 Day School
'Structures and structural failure' at IHBC's Nottingham School, with Ed Morton (ex Canterbury, York and Westminster to St Paul's) and John Ruddy.
---
IHBC HESPR top pick from £10.2M+ costed work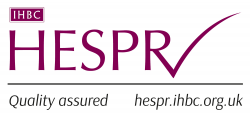 RSPB Scotland, seeks developer of 'micro-adventure with heritage interpretation' ('Wanderings and Windings'), closing 11/03, value £9000.
---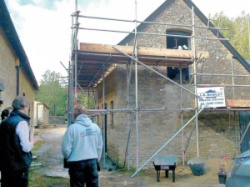 An ethnographic approach to conservation from Tom Yarrow in Context – with an 'energy twist', from the Trobriand Islands to Scotland.
---
Ageing gracefully - restorations which retain historical decay.
---
Survey on the importance of high quality design in building - Civic Voice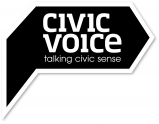 Following the government's launch of the Building Better, Building Beautiful Commission in Dec 2018 Civic Voice has launched a survey to assist in its submission.
---
Funding deal agreed to build homes on London rooftops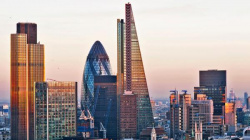 Government backa a project to build rooftop properties in London on the top of existing buildings - part of a £500m project for 11K+ affordable properties across the country…
---
RIBA publishes latest future trends survey results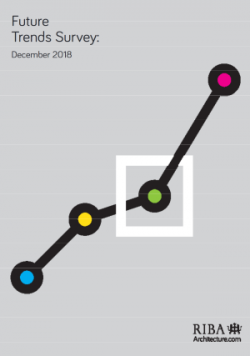 The latest RIBA survey of architects indicates a considerable fall in optimism about their future workload.
---
£38 million T Level Capital Fund launched for England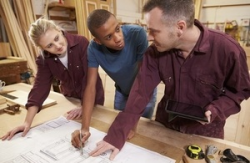 From 2020 young people taking T Levels – the technical equivalent of A levels - will benefit from a £38 million funding boost.
---
MHCLG on Construction Products Regulation in the event of no Brexit deal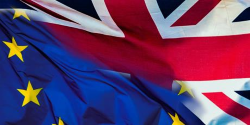 MHCLG has provided guidance with practical information on the legal requirements that would be required in a no deal scenario in relation to construction products.
---
Centre for Cities think tank reveals that British cities bear the brunt of austerity

The Centre for Cities think tank has called for an end to local government austerity as it reveals that Whitehall cuts have hit cities twice as hard as the rest of Britain.