Shared space: people, traffic and historic townscape
The need to reduce both carbon emissions and pollution from traffic means that our historic urban centres are on the verge of a green revolution. Proposals for vehicle restrictions which were unthinkable just a decade ago are now more likely to win public support, providing new opportunities for remodelling and regenerating many of our most important historic centres.
Because transport contributes to around a quarter of the UK's carbon emissions and affects air quality through toxic gases and particulates, especially in towns and cities, urban transport issues are the focus of particular attention. Particulates and nitrogen dioxide (NO2) levels are linked to respiratory problems, and the European Environment Agency estimated that the UK had almost 12,000 premature deaths in 2013 as a result of dangerously high NO2 levels – ours are the second highest in Europe. In one busy London street the annual quota for the number of hours pollution levels are allowed to exceed 200 μg m3 NO2 was broken just five days into 2018, and annual mean limits of 40 μg m3 were exceeded at 59 of the 97 monitoring sites in the city in 2016.
Action to reduce pollution in urban centres is particularly important because over 80 per cent of the population across Europe lives in urban areas. This rises to 83 per cent in England (Defra's figures for 2014), and most people live in conurbations and cities which already have good public transportation systems.
The increasing use of electric vehicles and the switch from diesel to petrol are likely to have a substantial impact on air quality over the next ten years. Although just two per cent of the UK's current car sales are for electric vehicles (according to figures released by the Society of Motor Manufacturers and Traders statistics, March 2018), this is an increase of over 25 per cent on the previous year, and the trend is likely to accelerate. Oxford recently announced plans to ban petrol and diesel-fuelled vehicles from some city centre streets by 2020, and from the whole city centre by 2035. Other cities may follow suit.
Since electric vehicles and their batteries are relatively expensive, at least at present, cities that follow Oxford's approach are likely to see a substantial decline in private vehicle use in the city centres, and this favours further pedestrianisation.
Pedestrianising individual streets and squares, however, will not change car use, and a more radical approach is outlined by Zaha Hadid Architects in Walkable London. ZHA's report points to the continent where the trend is towards pedestrianising whole neighbourhoods. In Paris, for example, car ownership fell from 60 percent in 2001 to 40 per cent in 2014 as a result of its pedestrian-friendly policy. In London, ZHA proposes to prioritise pedestrian use in several main areas, and a comprehensive network of pedestrian routes would be introduced across the capital as an integral part of the city's transport infrastructure.
Aside from the obvious benefits that this would bring through the improvement in air quality and carbon emissions, ZHA highlights the health benefits. Walking just 20 minutes per day can cut the risk of heart disease by 30 per cent. The cost to the health service from physical inactivity has been estimated at over £10 billion, eight per cent of its total expenditure.
Nevertheless, such schemes remain controversial. Proposals put forward by Transport for London, Westminster City Council and the Mayor of London for removing all traffic from Oxford Street and neighbouring areas over the next three years have met with significant opposition. A recent consultation on the proposals (Transport for London, March 2018) showed that while a substantial majority of residents, businesses and visitors were generally in favour of the idea, 33 per cent of all respondents were opposed to it.
Pedestrianisation of urban centres is, of course, nothing new. Colin Buchanan's seminal work Traffic in Towns signalled a shift in attitude in the 1960s with the aim of creating traffic-free shopping precincts in the urban centres, and excluding through-traffic by constructing bypasses and inner relief roads. However, traffic levels continued to grow, the towns remained congested, and the detailing of these early precincts ignored the traditional palette of materials as well as the scale and pattern of historic streetscapes. Furthermore, the faster roads on the periphery favoured the growth of out-of-town shopping centres where shoppers could at last enjoy traffic-free shopping.
For the past 50 years planners and highway engineers have been trying to accommodate increasing traffic densities only to find that vehicle numbers increase accordingly. Now climate change priorities and the need to reduce pollution in urban centres gives the green light for schemes that reverse this trend. As in Paris, experience shows that car ownership will fall in urban centres with good public transport systems if conditions for cyclists and pedestrians are improved at the expense of car owners.
The benefits of prioritising pedestrians over traffic in historic urban centres cannot be overstated – environmentally or economically. The quality of the built environment is eroded by traffic, parking, tarmac and all the associated infrastructure. While visitors and tourists are deterred from coming, those who live and work there continue to suffer from the noise, fumes and dangers. People with small children are particularly aware that they are unsafe, preferring the out-of-town shopping malls. All businesses in the centre are affected, but particularly shops and visitor attractions.
The Portas Review of 2011 highlighted growing competition from the out-of-town shopping centres and from purchases made online as key factors in the decline of traditional high streets across the country. The result was a 14 per cent fall in the amount of retail floor space in town centres from 2000 and 2011. The review argued that for traditional high streets to prosper they had to become 'places where we go to engage with other people in our communities, where shopping is just one small part of a rich mix of activities'.
The viability and quality of the town and city centre's environment are inextricably linked. Excluding all but the most essential traffic allows former roadways to be used as amenity space which, if used well, can provide a significant draw. Good landscaping attracts not only visitors and shoppers from further afield, but also offices and other businesses. Since these still have to be serviced (deliveries, refuse collection, taxis and disabled vehicles for example) some roadways may remain in use but often as 'shared space'. Here pedestrians are given priority, street furniture is kept to the minimum and different road users are required to interact with one another. Paving may be continuous, blurring the distinction between pedestrian areas and vehicle routes, and causing traffic to slow to a walking pace or slower, and drivers soon learn to find alternative routes.
Although it is clear that private car ownership and use must decline in the long term, the effect of developing technologies such as driverless vehicles and drone deliveries is less predictable. The effect could be as significant as the last industrial revolution, and it is essential that historic environment professionals engage with the issues and the opportunities they bring to secure the best possible outcomes.
---
This article originally appeared as 'Shared space: people, traffic and historic townscape' in IHBC's 2018 Yearbook (Page 39), published by Cathedral Communications. It was written by Jonathan Taylor, editor of The Building Conservation Directory, a director of the publishers Cathedral Communications and an IHBC member.
--Institute of Historic Building Conservation
IHBC NewsBlog
Serious about your career? Stay 'in the know' with IHBC's latest 'Jobs etc.'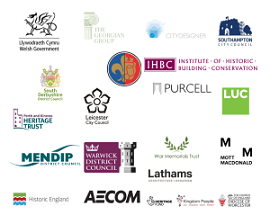 Helping conservation careers and heritage employers across the UK, the IHBC updates readers about recent job and trainee openings on its 'Jobs etc' service.
---
New 'IHBC Toolbox' Research Note on 'Market Intelligence'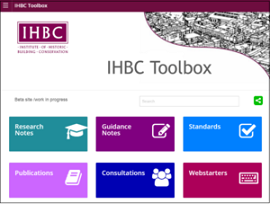 IHBC's first Research Note for 2018 has been posted on our online Toolbox, offering 'Market Intelligence' on England's local authority (LA) conservation-related jobs.
---
HE invites 'Expressions of Interest' for High Streets Heritage Action Zones: Closing 12/07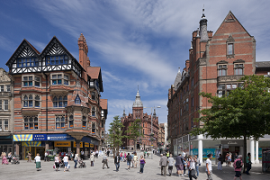 Historic England (HE) is now inviting Expressions of Interest to our High Streets Heritage Action Zones scheme, with the deadline for applications at 12 noon on 12 July.
---
Update on High Streets benefitting from £62M heritage boost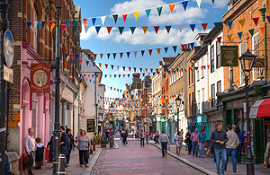 Dozens of locations across the country will benefit from a £62 million fund which will 'bring old buildings back into use and turn them into offices, housing and creative spaces.'
---
Cardiff homelessness: Shipping container conversions to begin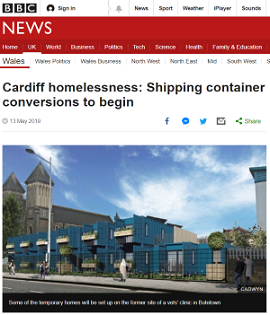 Homeless people in Cardiff could be living in converted shipping containers by the end of the year, BBC News writes.
---
New map of pipes and cables planned – the Underground Asset Register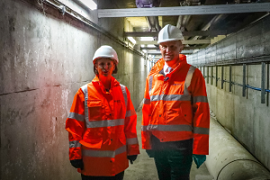 Gov UK has reported that a digital map of underground pipes and cables is to be created, to help save lives and reduce the disruption caused when they are struck by mistake.
---
Huge temporary roof installation at Wentworth Woodhouse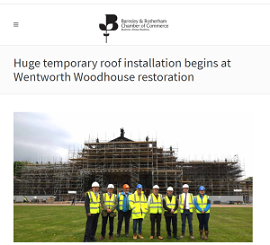 A major milestone has been reached in the restoration of South Yorkshire's Grade I listed Wentworth Woodhouse, with 10,000 sq.m. of scaffolding encasing the stately home.
---
HE announces early career Apprenticeship opportunities across England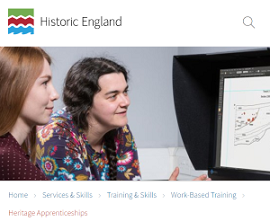 Historic England (HE) has announced early career (Assistant level) apprenticeship openings for future historic environment conservation specialists across England.
---
London could be a forest of derelict residential towers, warns ex-planning chief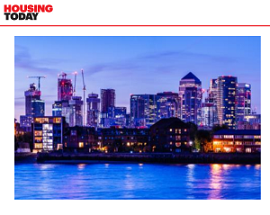 Peter Rees, former chief planning officer for the City of London, warns massive refurbishment costs could lead to empty buildings across the cityscape.
---
ESPON publishes policy report on adapting cities for ageing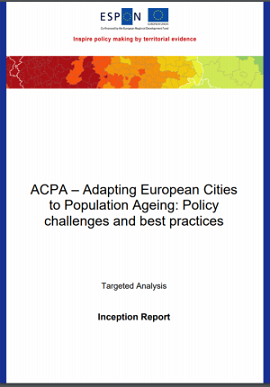 The European population is ageing rapidly, and this is particularly evident in the cities. According to Eurostat, the number of people aged 65 and over will almost double from 17% to 30% by 2060, and those aged 80 and over will rise from 5% to 12%.
---
---
---