Richard Norman Shaw and the construction of Albert Hall Mansions
This article originally appeared in Context 145, published by The Institute of Historic Building Conservation in July 2016. It was written by Paul Latham.
---
Combining picturesque romance with orderliness, the architect Richard Norman Shaw helped to open the door to social acceptance of the new practice of flat-dwelling in London.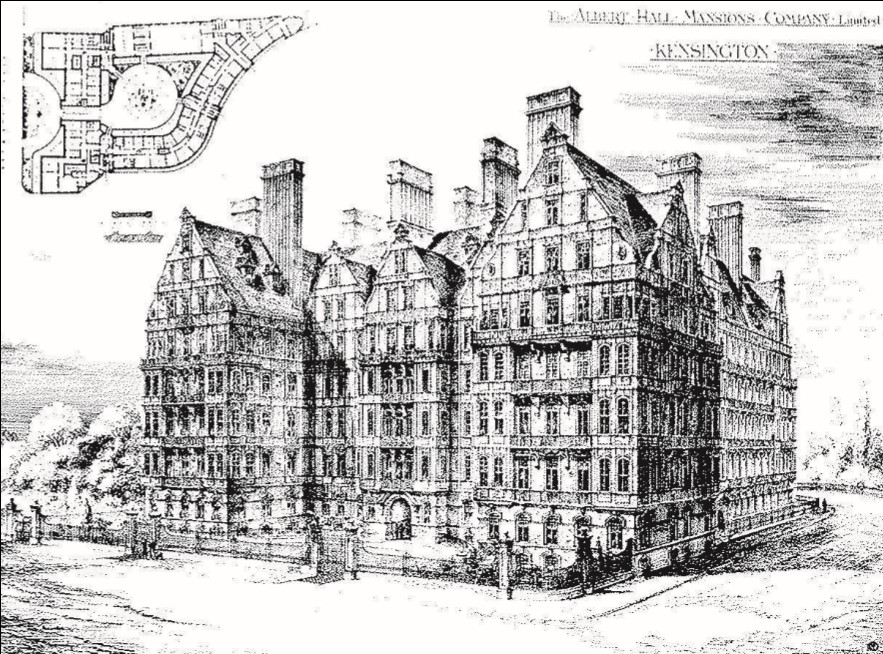 [Image: Albert Hall Mansions as planned by Driver and Rew on the Hankey system, elevated by Richard Norman Shaw, 1877
Before the 1870s, blocks of flats were almost exclusively built by the housing reform societies such as the Improved Industrial Dwellings Company and Peabody Trust, whose model Peabody Square was built in 1865. The first London apartments for the aspiring upper middle classes were built to Italianate designs of Henry Ashton in Victoria Street between 1852–4. There were only a handful of similar developments in the following 30 years due to a deep rooted English prejudice against apartment living which, according to the Builder in 1879, was considered to be 'the Parisian mode of life' – with the implicit alien, cosmopolitan overtones implied. This prejudice began to break down as developers realised there was demand for the convenience of a pied-à-terre in town from a wealthy, socially mobile section of society, where the cost of servants could be shared by the landlord's provision of communal servicing.
London's first major speculation to meet this demand was Queen Anne's Mansions (1873–90), built between Victoria Street and St James Park by the wealthy merchant banker and speculator Henry Hankey. The 'Hankey system', as it became known, was based upon the idea of cooperative living, the absence of private kitchens and landlord's provision of servants, communal dining and recreation facilities. Queen Anne's Mansions was marketed more like an apartment hotel, 'not 10 minutes from all the clubs, combining the advantages of a private house, the freedom of a hotel, and the luxury of a club'.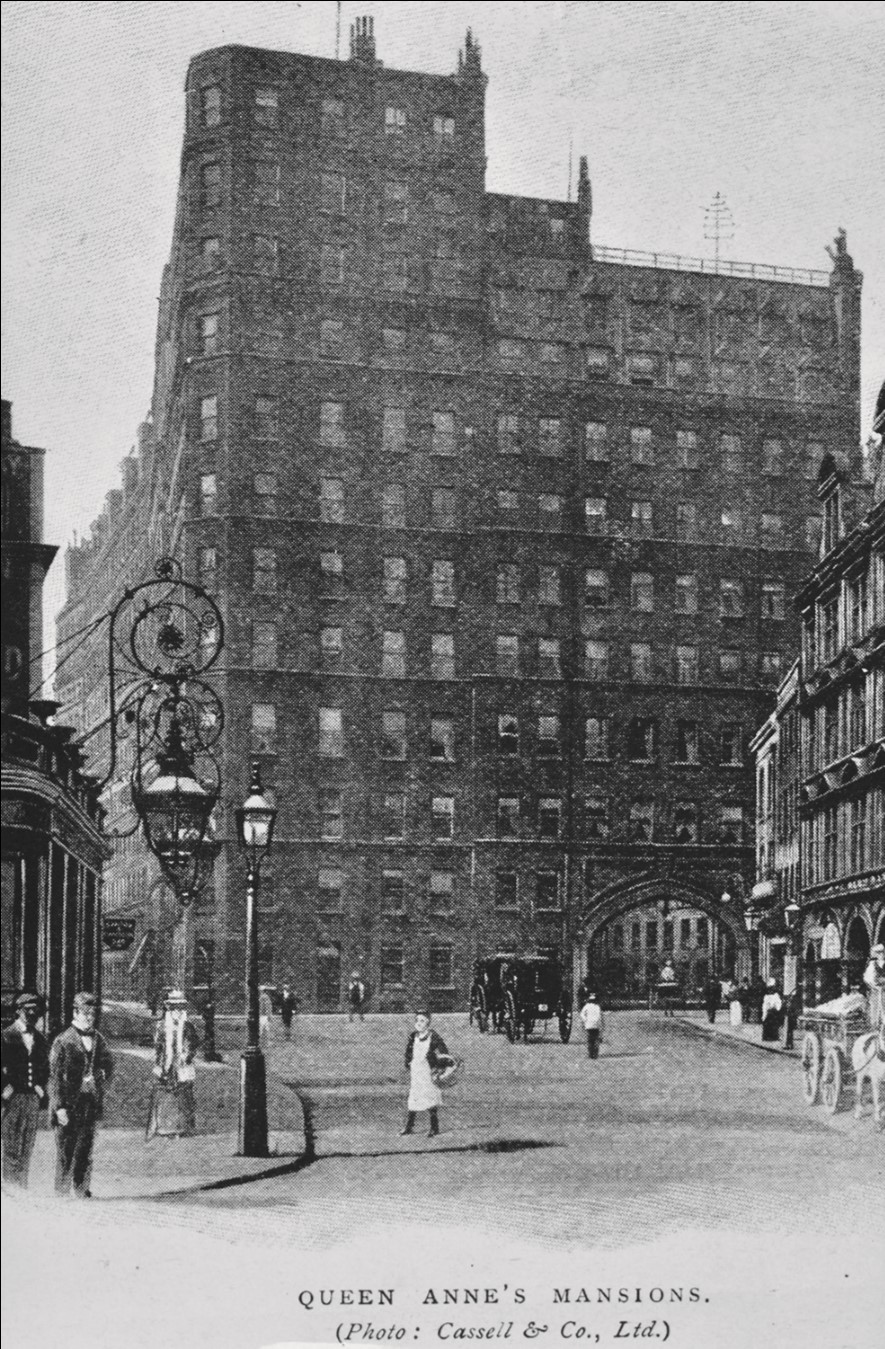 [Image: Queen Anne's Mansions, c1898 (LCC Photographic Library, LMA Record 167794)]
This scheme was initially an undoubted commercial success, but Hankey's mansions were openly regarded as an architectural abhorrence, reinforcing the established middle-class prejudice against flat living. James Knowles, architect of the Grosvenor Hotel in Victoria Street, complained the Mansions constituted 'an eyesore so offensive as would disgrace the whole neighbourhood of Westminster, overshadowing all its splendid and historic buildings, and turn this quarter of London into a laughing stock'. The Times described the mansion block as 'the most elevated thing in bricks and mortar since the Tower of Babel.' Hankey was also in bitter dispute with the Metropolitan Board of Works over fire safety due to the height of an extension proposed to his building. It took the architectural skills of Richard Norman Shaw, the patronage of the Commissioners of the Great Exhibition and the construction of Albert Hall Mansions to alter the negative perception of flat-living created by Hankey.
While the 1851 exhibition was an international success, both in promoting the arts and technology, and commercially, subsequent international exhibitions organised in 1862, 1869, 1871, 1873 and 1874 ran into increasing financial difficulty. By 1874, the commissioners were embarrassed to hold mortgage debt of £208,500 with an annual income of only £8,744.
In March 1875, at the time of the completion of the first 10-storey stage of Queen Anne's Mansions, Sir Henry Hunt, the commissioners' surveyor, invited tenders for the lease of a valuable site fronting Kensington Road and Hyde Park to the north, and the new Albert Hall to the east. By December, a tender had been accepted from Thomas Hussey, builder, of Kensington High Street, for a 99-year building lease. In April 1876 Hussey's architects presented plans for a row of large houses on the site. The commissioners, sensitive to the need to maintain the high quality of development established by Shaw in the recently completed Lowther Lodge (1873) and 196 Queens Gate (1875), were unhappy with the architecture and rejected the designs. Hussey was persuaded to appoint Shaw to redesign Hussey's elevations at the commissioners' expense.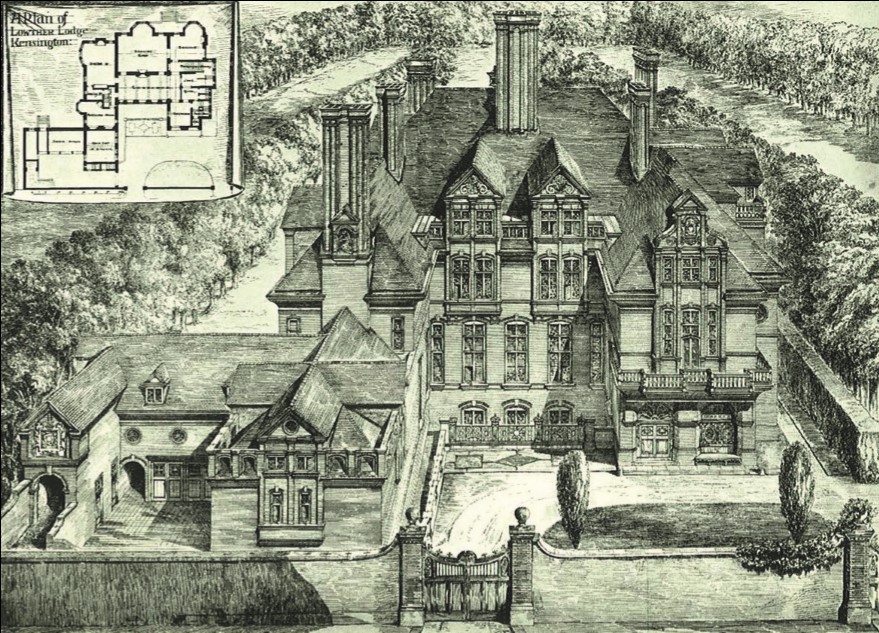 [Image: Lowther Lodge, 1873. The site of Albert Hall Mansions is in the background.]
Shaw's reworked houses were never to see the light of day. In large part this was because of the initial success of Queen Anne's Mansions. Henry Hunt had from the beginning been in favour of 'a large pile of buildings to be used for Residential Chambers'. Hussey went back to his original architects Driver and Rew to design a mansion block of flats exceeding 100 feet in height.
With a weakening in the market for Hankey's flats due in large part to the public controversy over their height and appearance, the commissioners objected to Driver and Rew's flats proposal on the Hankey system, purportedly on grounds of fire safety due to its height. They employed Shaw to collaborate with Driver and Rew, Shaw essentially elevating their proposals. The result was described by a clearly unconvinced Shaw in 1877 as a design he was 'quite prepared to father'. The commissioners, equally unconvinced by the resulting design, decided to present a fait accompli to Hussey, appointing Shaw to design a row of houses from scratch. The proposition was rejected by Hussey, who bowed to the inevitable by appointing Shaw to take over the entire flats project as architect.
Shaw promptly visited Paris with his assistant Ernest Newton to research the planning of continental flats. The development was to be started on the Kensington Gore frontage only and would be divided into three identical blocks, each with its own staircase and entrance. This would enable phased construction as the demand from purchasers was established. All communal facilities incorporated under Hankey's system were abolished, except provision of a porter's and servants' rooms in the basement. Seen from the park, the scale, completely overwhelming the adjoining Lowther Lodge, is articulated by three giant Dutch gables atop projecting bays linked by horizontal balconies, emphasised by a two-storey mansarded attic.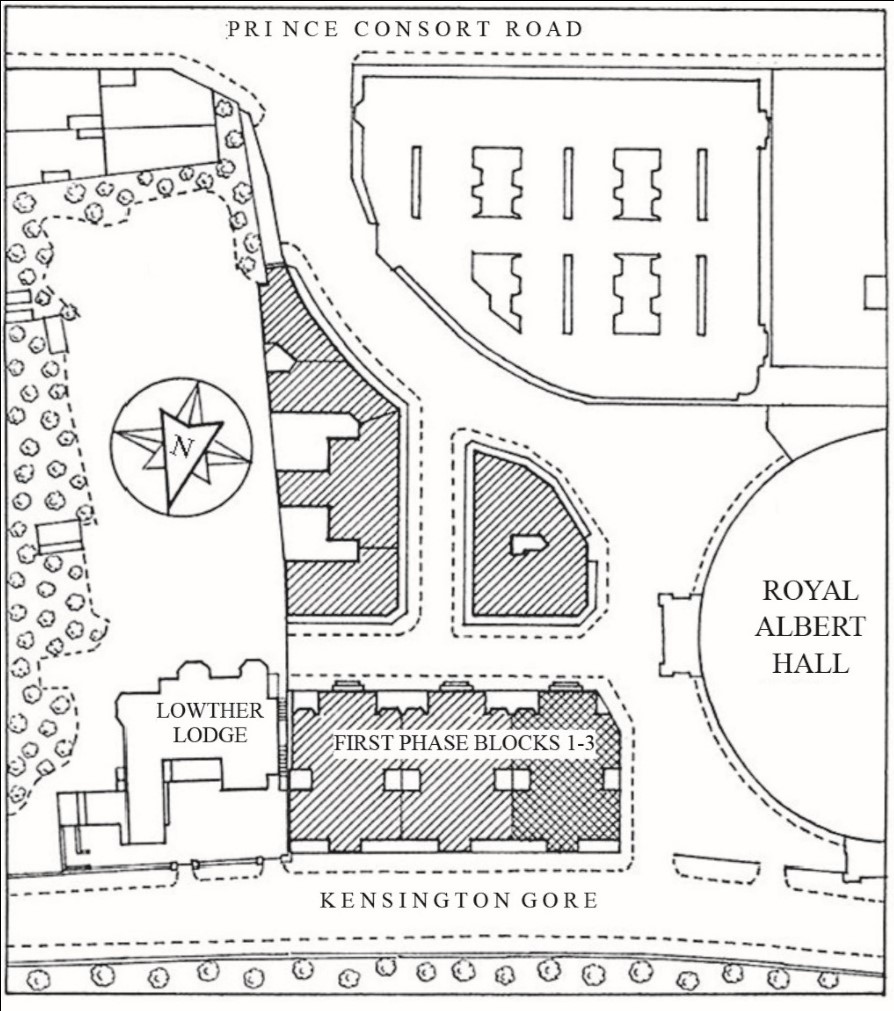 [Image: Site plan, Albert Hall Mansions]
[Image: Plans and a section of Albert Hall Mansions, 1879]
To focus on wealthy families, Shaw planned 15-feet-tall reception and dining rooms overlooking the park, with a split-level arrangement at the rear accommodating three bedrooms, a kitchen and pantry. Bachelors were accommodated in a two-storey attic accessed by a top-lit central stairway discharging at ground level into a grand public lobby in the Parisian tradition.
The first phase three blocks of Albert Hall Mansions facing Hyde Park was planned without passenger lifts, necessitating a climb by staircase for the bachelors of up to seven storeys. However, by 1884 the London Hydraulic Power Company had completed the first public high-pressure water-power distribution system, extending to Kensington in the west. The American Elevator Company retrospectively installed hydraulic passenger lifts in the completed blocks and subsequent phases the same year.
Shaw's design incorporated a back staircase accessed from a separate service entrance to the apartments architecturally paired with the main entrance. A rope-and-pulley lift to transport coals to the upper floors from basement under-pavement cellars was located within the service stairwell. The basement was dedicated entirely to service accommodation, housing a porter's living room towards the front, 11 'spare rooms' and a kitchen, presumably housing the small army of servants required to transport coals to set the numerous fires. Six trunk cellars, one allocated to each of the split-level apartments, were housed in the basement. Trap doors within the service entrance lobby enabled trunks to be moved between the cellars and waiting carriages.
Flats were a novelty in London at the time Albert Hall Mansions was completed. Charles Dickens (junior) writes in his 1897 Dictionary of London: 'As for the foreign fashion of living in flats, the progress of the idea has been slow. At present almost the only separate étages to be found in London are those in the much-talked-of Queen Anne's Mansions, a good number of sets in Victoria-street, a few in Cromwell-road, just between the railway bridges, and a single set in George-street, Edgware-road.'
By the 1870s Shaw had made the so-called Queen Anne revival style his own. It appealed to English artistic sensibilities and was adopted by Shaw when he succeeded Edward William Godwin as architect of the first garden suburb at Bedford Park, an estate occupied almost exclusively by artists (1877–9).
Ultimately, Richard Norman Shaw must be given full credit for defining the architecture for blocks of flats in a neo-Flemish style, combining picturesque romance with orderliness. It was his skill that opened the door to social acceptance of 'the Parisian mode of life' by an aspiring middle class in Victorian London and which was much emulated well into the Edwardian period.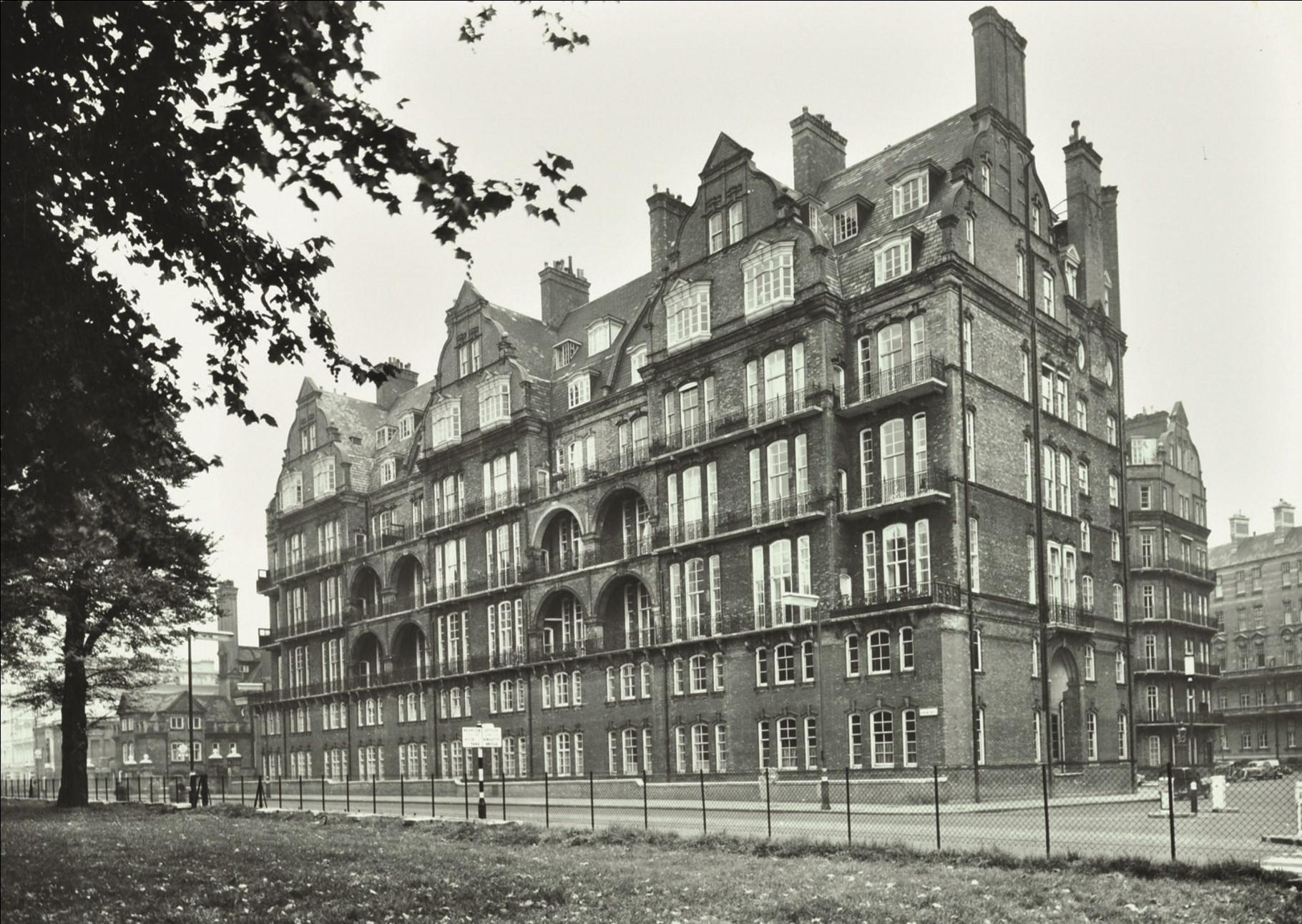 [Albert Hall Mansions by Richard Norman Shaw, 1972]
---
Paul Latham is a director of the Regeneration Practice.
--Institute of Historic Building Conservation
Find out more
IHBC NewsBlog
IHBC FREE CPD Boost - Easy Access Webinar from Historic England and the IHBC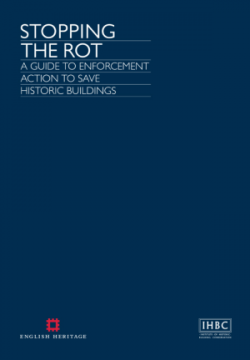 'Enhancing conservation areas & townscapes with S.215s', 13 December - numbers limited so book now!
---
IHBC Out of Context - CPD check-up and prize


'Who said that and what would you say back? FREE BS7913 for the best responses…
---
IHBC CPD boost: bite-sized briefings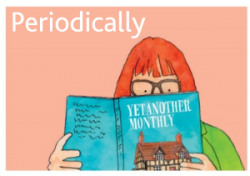 'Periodically', Bob Kindred's bite-sized briefings from the best of current heritage handbooks.
---
IHBC CPD Green Issue QuickQuiz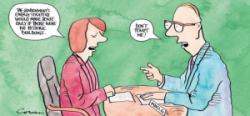 Do you know the ABCs of EPCs?
---
IHBC CPD Green Issue QuickQuiz Part 2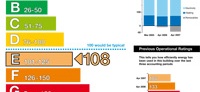 Do you know the ABCs of EPCs? - The answers! You tested your knowledge on energy performance certificates (EPC's) in the last Newsblog so now see how well you did!
---
IHBC at Listed Property Show London 2019 – FREE CPD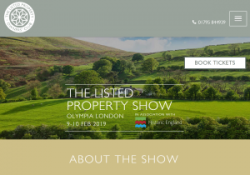 4 hours free CPD via IHBC and partners + lots more at the show in association with Historic England, on 9-10 February 2019 at London's Olympia.
---
IHBC launches new Toolbox Guidance Note for small traders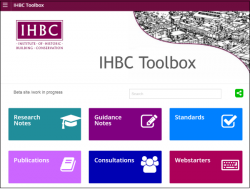 IHBC's latest Guidance Note in our Toolbox aims to provide sole practitioners and small traders with advice on taking on new work, offering 'Ten Red Flags' to watch out for.
---
Scotland - Historic Environment Audit (SHEA) 2018 is now out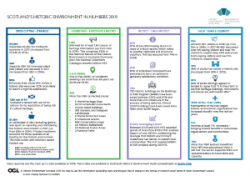 HES lead officer, Karen Robertson, has offered her personal blog looking at the trends and findings.
---
Slate Landscape of North-West Wales - preferred UNESCO World Heritage Site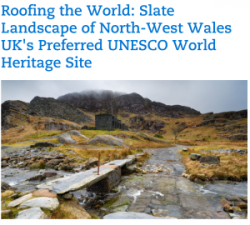 The Slate Landscape of North-West Wales will be the UK's next preferred nomination for UNESCO World Heritage Site status, Heritage Minister Michael Ellis announced recently.
---
Draft Parliamentary Buildings (Restoration and Renewal) Bill for Palace of Westminster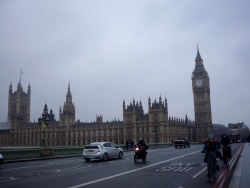 The draft Bill has been presented to allow 'interested parties the opportunity to consider the approach taken to the governance of the Restoration and Renewal Programme'.
---
APPG for Healthy Homes & Buildings White Paper published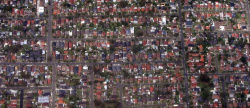 The White Paper highlights 'the need for a holistic approach to building design and renovation'.
---
Register English Community Assets on CAsE and you could win £100 gift voucher
The Architectural Heritage Fund (AHF) asks if you own or manage a community asset that you register it on the new Community Assets Exchange - you could win £100 gift voucher.
---
North of Tyne gets £600m devolution deal
Northern Powerhouse minister Jake Berry has confirmed a £600 million devolution deal for the North of Tyne. It is expected to generate £1.1 billion for the local economy.
---
Fifteen projects reach final of Heritage Angel Awards Wales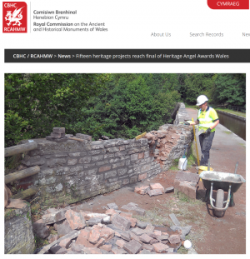 Fifteen outstanding examples of heritage achievement have been selected for a Heritage Angel Award by a panel of judges headed by Baroness Kay Andrews.
---
Entries open for 2019 John Betjeman award: Closing 26 Feb 2019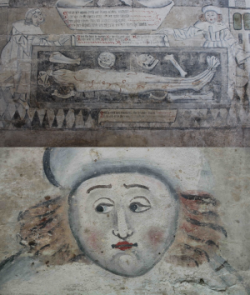 SPAB invites nominations for the award celebrating excellence in the repair to specific elements of places of worship of all denominations and faiths in England and Wales.
---
Civic Voice: Guidance tool for communities to identify local heritage assets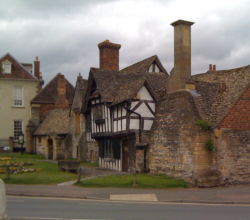 A resource developed as part of Civic Voice's Big Conservation Conversation and their 'Local Heritage List' campaign.
---
The economic value of culture - a benefit transfer study on museums in England
New research has been published to help understand the visitor and non-visitor value of cultural engagement at 4 cultural institutions in England – is this transferrable?
---
Former housing minister Nick Raynsford issues warning on planning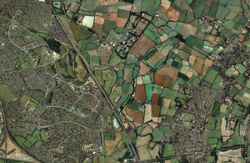 He writes that it has been reduced to a 'chaotic patchwork' of responsibilities which is not compatible with promoting the health, wellbeing and civil rights of communities.
---
DCMS revises - Principles of Selection for Listed Buildings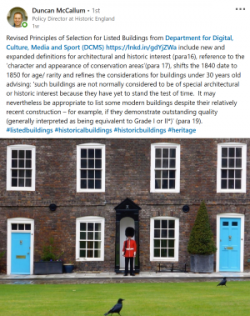 The Department for Digital, Culture, Media and Sport (DCMS) has issued its revised 'Principles of Selection for Listed Buildings' with new dates, definitions and more.
---
Specialist contractors call for government regulation of the construction industry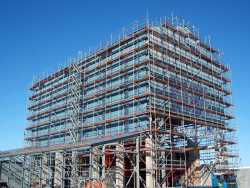 The chairman of the Specialist Engineering Contractors' (SEC) Group wants to government to set up a statutory authority to regulate construction industry practice.
---
Brexit skills shortages - survey

Add your company's take to the largest-ever poll on Brexit skills shortages.
---
Slow progress on encouraging female apprentices to construction industry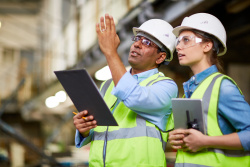 With 88% male in 2016/17 industry initiatives to encourage young women to join the construction industry do not appear to be making much headway.
---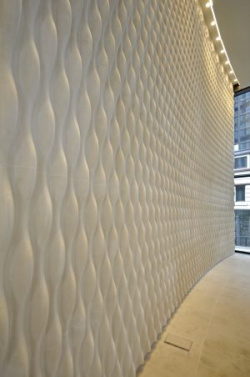 Water-jet cutting of stone changes the industry, but only so far!
---
Nuclear archive wins Andrew Doolan Best Building in Scotland Award for 2018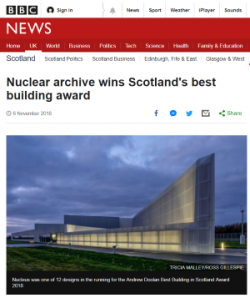 A national archive for the civil nuclear industry by Reiach & Hall Architects has won a top Scottish architecture prize: the Andrew Doolan Best Building in Scotland Award for 2018.