How new technologies can extend the lifetimes of heritage structures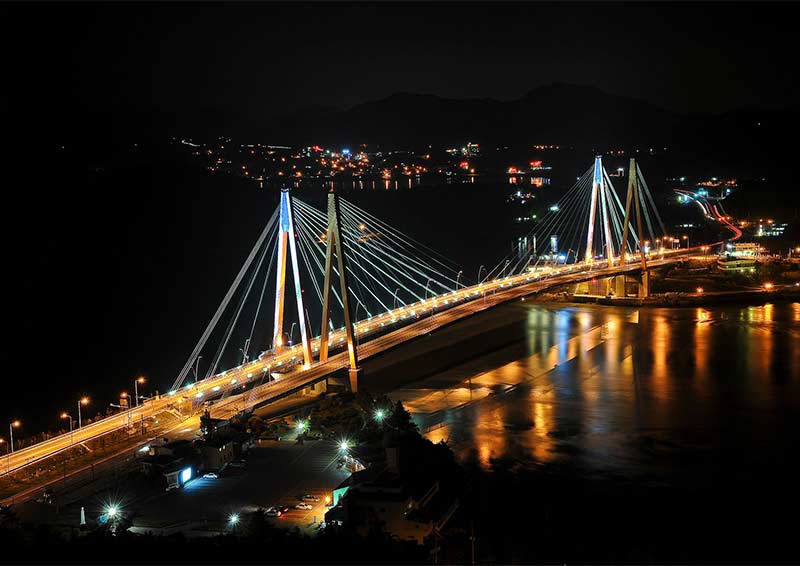 According to records held by Historic England, there are currently over 376,000 listed buildings in England alone [as of Oct 2016]. Given that the National Trust and English Heritage look after around 750 historic houses, gardens and monuments and even allowing for the 16,000-or-so churches and cathedrals owned by the Church of England, there are still in the region of 360,000 listed buildings in England.
Their heritage value is immense and they are a vital component of the character and backdrop for towns and cities. Heritage buildings provide a physical manifestation of culture, underpinning the 1.4 million jobs that the £106bn tourism industry contributes to the UK economy. Yet the majority of these properties also provide a practical function and are in daily use for purposes ranging from historic royal palaces and the UK parliament, to everyday commercial and domestic buildings.
The UK, therefore, needs to commit to maintaining, restoring and renewing its heritage estate. However, at a time when economic pressures are challenging, when the cost of vacating operational facilities may be high and when the essential trade skills needed to complete the task are diminishing, this is not an easy challenge.
It is ironic that many heritage structures were at the cutting edge of the technology of their day, for example the hydro-electric power at Cragside or the air circulation system built into the Palace of Westminster, however, are now lagging behind. It is, therefore, entirely appropriate that the unique ingenuity of British industry should be applied again in seeking solutions that allow the maintenance and sustainability of heritage for future generations in an affordable way.
The infrastructure sector is undergoing a quiet revolution as the potential of the information technologies, which first emerged in the industry during the 1980s, is now being realised. Terms such as 'digital engineering' or 'virtual engineering' are being used to describe the ability to model existing and future structures, allowing previously unachievable ways of designing, planning, assembling, maintaining and thinking about the physical assets that comprise the built environment.
Sensor technologies are being developed which can be embedded in structures allowing a deep understanding of their behaviours and enabling pre-emptive maintenance actions to be taken. These new technologies can significantly extend the lifetime of buildings and drastically reduce the maintenance costs as well as the extent of any intrusion into the day-to-day operations of the building.
Applying these technologies to the heritage estate suggests possibilities that could bring significant improvements in the way that heritage assets are managed and deliver efficiencies over time.
'Digitising' structures and systems into virtual emulations of the real assets, increasingly incorporating live sensor information into the model, can allow improved understanding and new insights into how they work and perform. It can allow scenario planning both of risks such as potential faults in the structure and also for opportunities such as development and conversion to new uses.
Digitising heritage estates should transform the way they are maintained by providing early warning of changes in the assets or its sub-systems by remote condition monitoring and hence more efficient long-term management of the assets.
Sensors are already commonplace in many heritage buildings, measuring humidity, settlement, lateral movement, and changes in shape or form such as crack monitoring. But these are mostly outdated, not integrated into asset management systems and in many cases monitoring a situation that has been identified by visual inspection.
The resulting data that is generated is mostly inaccessible, not integrated with other data sets and confined to a specific asset. The latest sensor developments represent a transformation in both the sensors and their ability to operate as part of a responsive system. These systems will allow for previously unimaginable techniques such as remote condition monitoring as well as complex response modelling to be undertaken with relative ease.
Digitising assets also introduces the possibility of being able to replace and repair components, or even entire sub-systems more efficiently. Leveraging the experiences from major infrastructure projects like Crossrail or the London 2012 Olympics to minimise cost and schedule could result in a step-change in the way we manage our historic buildings.
The fact that components ranging from stonework to fittings and fixtures can be fabricated and shaped from the digital 'virtual model' allows for them to be manufactured remotely in factory conditions. These conditions allow for new means of manufacturing which increase the quality and efficiency in a way that would be unobtainable on-site, whilst avoiding the disturbance to the asset and its users which normally characterises repair and maintenance works.
The potential exists for faster, cheaper and higher quality work that will then contribute to reduced costs in the future. By encouraging clusters of craft and skills excellence to be created, there is the increased possibility of applying some of the concepts now emerging in the construction world for off-site manufacturing as well as creating opportunity for apprenticeships and skills training for the future.
Looking to the future and how historic buildings are managed, the experience gained on major infrastructure programmes should be leveraged, combining them with the most innovative technologies and applying them to heritage estates. This way the UK can solidify its position as a world leader in infrastructure and tourism whilst ensuring the future of some of the world's most spectacular historic buildings.
---
This article was originally published here by ICE on 4 Oct 2016. It was written by John Pelton, Programme Director, CH2M.
--The Institution of Civil Engineers
IHBC NewsBlog
IHBC offers new-style local training for UK practitioners
BOOK now for 'Heritage Project Management' – A 'Unique Learning Experience', on site at Bishop Auckland's £90million project suite, 18/19 October.
---
Meet the new Chief Executive at The Churches Conservation Trust
The IHBC has welcomed the announcement that IHBC member Peter Aiers will be the new Chief Executive of the Trust.
---
New Context out - Issue 150 on Conservation and Urbanism
The latest issue of the IHBC's membership journal is themed around Conservation and Urbanism - from conservative surgery to car parking and Yangon & more.
---
Stamford Civic Society thanks IHBC for support at first Conservation Area anniversary
As part of the Stamford 50 local celebrations Stamford Civic Society is holding an exhibition in September, looking at why conservation is still important today.
---
National Heritage Memorial Fund seeks evaluation of projects funded closing 26 August, valued £30,000.
---
Lords Select Committee launches Call for Evidence on civic engagement
The Select Committee will explore the issues of citizenship and civic engagement in the 21st century - deadline for evidence of 7/8 September.
---
New Listings to Celebrate 70 Years of Protecting English Historic Buildings
Listings include a London cabbie's shelter, a WWI wireless station and a 'hobbit house' marking 70 years of protecting England's extraordinary historic buildings.
---
Trudi Elliott to stand down as RTPI chief executive
The Royal Town Planning Institute's (RTPI) chief executive Trudi Elliott has announced that she is to step down from the post.
---
Keep it London - putting heritage at the heart of planning
A new Historic England (HE) report says heritage should be at the core of planning and recognised as vital for future growth.
---
Welsh Cabinet Secretary announces major shake up of council elections
Welsh Cabinet Secretary for Local Government, Mark Drakeford, announces details of new Local Government Bill with regional planning changes.
---
Scottish Civic Trust 50th Anniversary celebration – Doors Open Days 2017
Nominations sought for 50 favourite Scottish doors by the trust in partnership with Aberdeen Asset Management and supported by Historic Environment Scotland