Four decades of SAVE campaigns
Since its launch in 1975, SAVE Britain's Heritage has campaigned to rescue threatened buildings, small (Ringo Starr's birthplace) and large, and on major policy issues.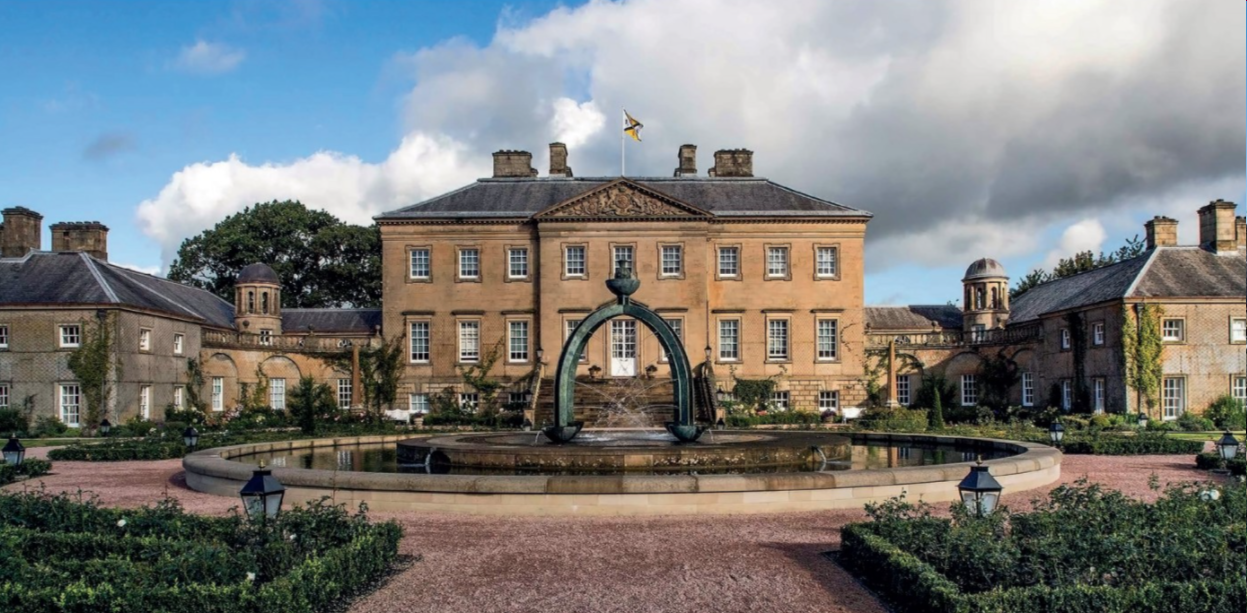 Robert Adam's Dumfries House, home to a collection of early Chippendale furniture (Photo: Dumfries House).
Despite the pandemic, SAVE has never been busier. The rush of urgent cases is fuelled partly by a spate of demolitions pushed forward under so-called permitted development rights (PDR). First came the delightful Elizabethan-style station at Brandon in Suffolk, dating from 1845 and built of the flint for which the town is famous. Here our lawyers Harrison and Grant and Richard Harwood QC challenged the use of PDR on the basis that the station was not operational. The council accepted the point and the approval was quashed in the high court. Now SAVE is working with the Suffolk Building Preservation Trust on a scheme of reuse.
The next, still more outrageous, PDR case was the remarkable 1904 model home farm at Minley Manor in north Hampshire, callously neglected by its owners, the Ministry Defence no less, which announced that demolition would begin under PDR on 1 March. Hart District Council saw no way of resisting the plan until SAVE set out the arguments saying that planning permission was needed. The council put an immediate halt to demolition. Despite the collapse of the roofs, this is an eminent case for rescue and reuse, and we are working with the architect John Burrell on proposals. Every other estate building is listed, partly for group value – and the Home Farm was designed to match the others.
SAVE was launched in combat mode in 1975 with eight trustees: architectural writers and historians, architects and a planner. We were concerned that the official campaign for European Architectural Heritage Year was simply going to prove 'yet another occasion – of which there are far too many – for Britain's architects, town planners and local authorities to pat each other the back and give themselves awards.'
Our immediate target was to highlight the number of applications to demolish listed buildings in this celebration year. They were coming at a rate of over one a day, boosted by British Rail's application to demolish an entire railway village of 200 terrace houses. Our manifesto, strong on sustainability, resonates today. 'In a period of economic stringency, the waste involved in town-centre demolitions, for example, is almost criminal. Homes are lost, small businesses destroyed, areas blighted, resources squandered and the civilising influence of the past dissipated.' It soon became obvious that the threats came not just from applications to demolish but from a large number of historic buildings being left to rot by their owners, and an even larger number of potentially listable properties which urgently needed listing.
In 1976 we published 'Left to Rot' and 'Churches at Risk' to coincide with the V&A exhibition 'Change and Decay: the future of our churches', a call to arms which Peter Burman and I curated for Roy Strong. We had an amazing success. Grants for historic churches were announced within a month of the exhibition opening.
Now some very big buildings were coming our way, notably Battersea Power Station in 1978. It was clear that even if we got them listed, we would not save them unless we had a solution. So with the architect Martin Richardson we prepared a scheme for converting the power station into a sports and leisure centre. In 1982 Richardson obtained planning permission and the electricity board was persuaded to sell the building. It has been a rollercoaster ever since. With major input from Historic England the chimneys have been rebuilt (many believed that once gone they would never be replaced). In the spring of 2021 3,000 workers are on site, and the restored and converted power station is due to open in 2022.
In 1980 we launched our scheme for Billingsgate Fish Market, recruiting two rising stars from the Richard Rogers office, Ian Ritchie and Alan Stanton, to draw up a scheme. We showed how the preservation of the market could be financed by building on the lorry park next door. With Trevor Osborne we were the underbidder.
SAVE has tackled a long series of building types. First had been railway architecture, with an exhibition in 1976, followed by 'Satanic Mills' in 1979. We did 'Curtains!!!' with the founders of the Theatres Trust, and a series on hospitals and asylums. Another with a powerful impact was 'Deserted Bastions', on naval and military architecture. This led us to tackle the mighty Peninsula Barracks in Winchester. Working with architect Huw Thomas, we drew up a scheme for residential use, obtained planning permission and found a developer in the depths of the early 1990s recession.
The new millennium saw us battling to save two country houses of superb quality and fighting the destructive Pathfinder project – dubbed 'bulldoze the north, concrete the south'. More than 100,000 northern terrace houses were singled out for clearance and thousands had gone. A succession of SAVE directors, Adam Wilkinson, Will Palin and Clem Cecil, led the battle, which reached its climax with the Welsh Streets in Liverpool, 400 late-Victorian terrace houses, including Ringo Starr's birthplace. To gain time, SAVE outbid the council for the last house, which had belonged to Ringo's auntie. We fought off a public inquiry and a compulsory purchase order. Communities secretary Eric Pickles ruled in our favour, and a grudging Liverpool City Council finally transferred the houses to Place First. They are now all lived in again.
In 2007 we learnt that the National Trust for Scotland had failed in its attempt to buy Robert Adam's Dumfries House in Ayrshire and its wonderful collection of early Chippendale furniture. In retrospect it looks crazy but SAVE launched an appeal for £25 million to acquire the house, 2,000 acres and the furnishings. We had reached £18 million in pledges, with a further £5 million earmarked from Historic Scotland, when Christies said that time had run out and the auction would go ahead. Almost the next day Sir Michael Peat was on the line saying that the Prince of Wales had instructed him to save Dumfries House. This the prince did with triumphant success, raising another £20 million to complete the deal.
Success emboldened us to take on the most difficult challenge of all: mighty Wentworth Woodhouse, suffering from coal-mining subsidence. We were able to recruit a powerful line-up of trustees for a new preservation trust, including the Duke of Devonshire, and led by Julie Kenny, a charismatic local businesswoman.
Meanwhile SAVE had been active in cities. In London we led the opposition to the proposed demolition of the General Market at Smithfield. It was built, like the more famous meat market, to the designs of the ebullient City architect Sir Horace Jones. We won the first public inquiry but were quickly faced by a new proposal to gut the iron-and-glass market halls. English Heritage supported this scheme, but with the Victorian Society we won the second public inquiry.
We fought a lightning campaign to save the 'little houses' in the Strand, which attracted a surge of public support. John Burrell devised a proposal for pedestrianising the south side of the Aldwych so that the lovely baroque church of St Mary le Strand would no longer sit on a traffic island. This looks set to happen in 2023.
In Winchester, SAVE gave massive support to opponents of a scheme for a hideous, outsize, multi-storey carpark clothed in single-aspect flats, just across the High Street from the cathedral and Victorian town hall. Another current battle is in Norwich, where our director Henrietta Billings has worked with locals objecting to an oversize development with a 20-storey tower and a cluster of 8-, 10- and 12-storey blocks. Here again the secretary of state supported us and rejected the proposal.
A mainstay of our work continues to be the rescue of buildings on death row. SAVE also throws huge energy into major policy issues. With Mentmore Towers in 1977 we lost the battle but won the war when our drive to have the National Land Fund reformed under independent trustees resulted in the creation of the National Heritage Memorial Fund. Our greatest current concern is the cynical game played by certain lawyers and consultants on the issue of 'harm' to historical buildings. It has been increasingly asserted that only demolition itself can be substantial harm. Everything else, however damaging, is 'less than substantial harm' and can be accepted if balanced by so-called public benefits. These are often private benefits or basic architectural necessities that any building of substance or quality should provide.
SAVE works with national and local groups as a rapid-reaction force which can throw significant resources into confrontations. We are a small team but work with a wide range of contacts, including architects, engineers, surveyors, lawyers, town planners and historians, all ready to work for the cause, often at no cost. We do not always win, but the losses are a salutary reminder that fine buildings and attractive streets and neighbourhoods are under constant threat, not just from lack of funds but from overbearing proposals to build in beautiful places.
Currently we have a major battle over the proposed demolition of Grade II* listed Richmond House in Whitehall, built to be a worthy neighbour of the Treasury and the Foreign Office across the road. Mission creep has led the restoration and renewal programme into an absurdly extravagant solution to meet a purely temporary need for interim Commons chamber. A conservation-led approached could save hundreds of millions and have a far lower carbon footprint.
---
This article originally appeared in Context 169, published by the Institute of Historic Building Conservation (IHBC) in September 2021. It was written by Marcus Binney, executive president of SAVE.
--Institute of Historic Building Conservation
IHBC NewsBlog
Bristol Harbourside landmark Canons House gets GII listing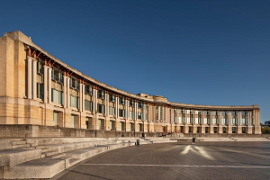 Canons House, a landmark building on Bristol Harbourside, has been awarded Grade II (GII) listed status having been built as a regional headquarters for Lloyds Bank between 1988 and 1991 (Arup)
---
BRE/BEIS project to modernise home energy rating scheme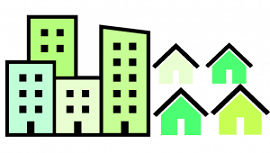 The Building Research Establishment (BRE) has announced a new project with the Department for Business, Energy and Industrial Strategy (BEIS) to improve and modernise the home energy rating scheme used to measure the energy and environmental performance of UK homes.
---
Interdisciplinary IHBC accreditation recognised by CSCS for PQP Cards

Sector lead the Construction Skills Certification Scheme (CSCS) has recognised the IHBC's professional accreditation and support (CPD etc.) in awarding its PQP (Professionally Qualified Person) cards.
---
IHBC Heritage Marketplace provides learning-led virtual engagement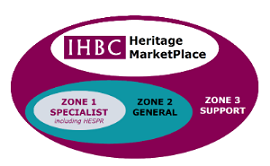 The IHBC's 2022 Aberdeen School Heritage MarketPlace (4.30-7.30PM, 15 June) is designed to extend the scope of a traditional IHBC School exhibition floor.
---
Unearthing the history of Gloucester's 'the Fleece' Hotel starts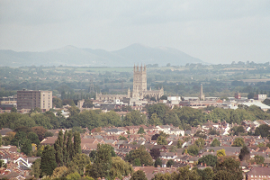 Work to repair a fire-hit medieval hotel in Gloucester is underway as crews have started work to strip back some of the modern trappings and reveal the historic framework.
---
Booking Open for IHBC Annual School: Aberdeen, 16-18 June 2022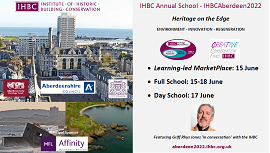 Options for in-person and virtual delegates to explore 'heritage on the edge' across up to 4 days of IHBC engagement & learning.
---
European Heritage Heads Forum statement on Ukraine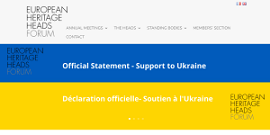 The Secretariat to the European Heritage Heads Forum has has coordinated its declaration of solidarity and support for Ukraine's cultural heritage institutions.
---
Welcome to #IHBC25 – 25 years since we turned professional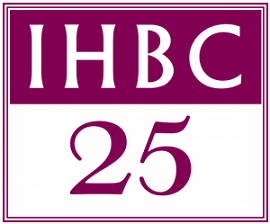 2022 will see the IHBC mark a quarter of a century since our incorporation as a professional body supporting and accrediting built and historic environment conservation specialists. We're kick-starting it by inviting your ideas on how to mark this special year!
---
IHBC launches new Guidance Note on 'Design sources for historic building conservation'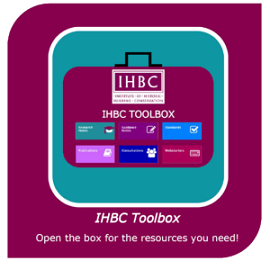 The IHBC's latest Guidance Note adds to the institute's open-access, online practitioner's Toolbox.
---
IHBC at COP26 - Conserving our Places Conserves our Planet - Podcast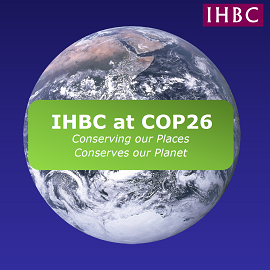 The IHBC seeks to raise awareness and understanding of how building conservation philosophy and practice contributes towards meeting the challenge of climate change.