10 Downing Street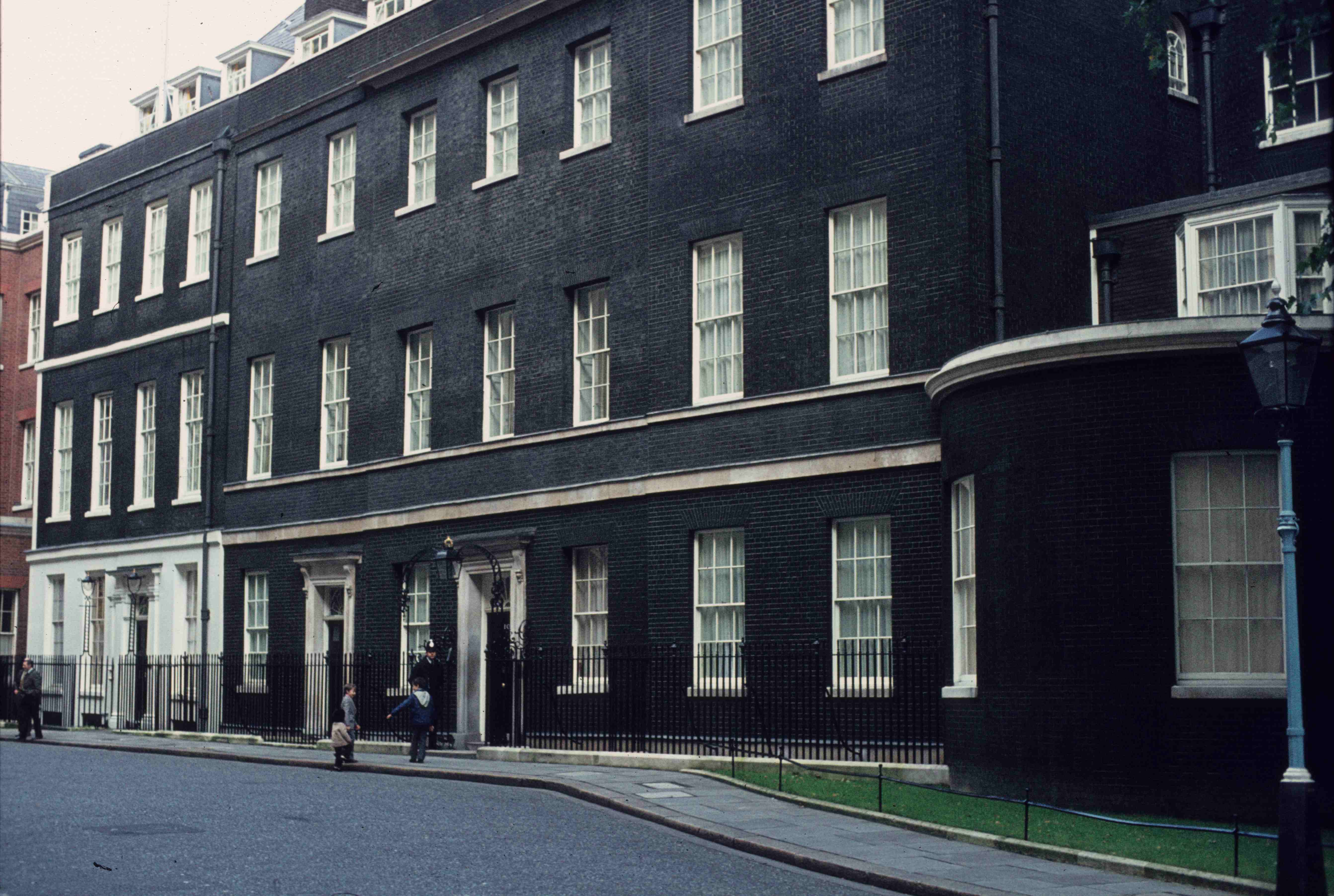 [edit]
Introduction
10 Downing Street, popularly known as Number 10, is the official residence of the Prime Minister of Great Britain and Northern Ireland, and the headquarters of the British Government.
Situated in Downing Street in the City of Westminster, London, the building contains approximately 100 rooms and is a classic example of Georgian architecture.
The third floor is occupied by the private residence, while the basement contains a kitchen. The floors in between contain offices and conference rooms, sitting and dining rooms, and so on. The rear of the building includes an interior courtyard and terrace overlooking a garden of 2,000 sq. m.
[edit]
History
In 1654, Sir George Downing acquired the lease on the land to the south of St. James's Park, adjacent to 'the house at the back', which was a mansion that overlooked the park. He wanted to build a row of townhouses 'for persons of good quality to inhabit in…'
Between 1682 and 1684, Downing oversaw the building of a cul-de-sac of two-storey Georgian townhouses with coach-houses and stables, designed by Sir Christopher Wren. Despite the size of the properties, they were constructed quickly and cheaply on soft soil with shallow foundations.
William Kent rebuilt the interior between 1732 and 1734. It was during this period of development that his craftsmen created perhaps the building's most iconic architectural feature – the stone triple staircase. Rising from the ground to the third floor, the staircase has a wrought iron balustrade embellished with a scroll design and mahogany handrail.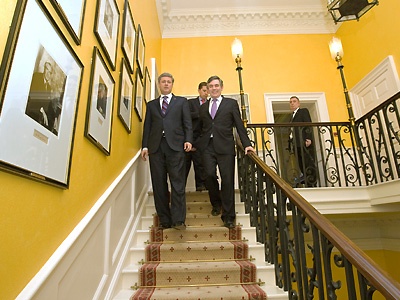 The building has been used as the Prime Ministerial home since 1735, when King George II gave the house to the then serving Prime Minister Robert Walpole. Refusing to accept the property purely as a gift, Walpole asked that it became an official residence of the office.
Walpole lived in Number 10 until 1742; however, it was another 21 years before another Prime Minister used it as a residence. Indeed, it was initially not very popular as a place of residence, due to its relatively modest size compared to other central London townhouses, and its poor condition. Because of problems with the foundations, the house was prone to sinking, floors would buckle and the walls and chimneys cracked.
Arthur Balfour revived the tradition of using Number 10 as official residence when he became Prime Minister in 1902, and it has remained the custom ever since.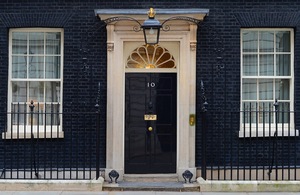 The iconic six-panelled Georgian style front door was designed by the architect Kenton Couse, made from black oak. The door was fitted in the 1770s and featured a centre-door knob, lion head iron door knocker and brass letter plate.
The door was restored during renovation works in the 1960s, with '10' painted in white for the first time. The '0' numeral is painted at a 37-degree angle sloping to the left. This is believed to be because the '0' is actually a capital 'O' as per the Roman 'Trajan' alphabet favoured by the Ministry of Works at the time.
Following an IRA mortar attack in 1991, the black oak door was replaced by a blast-proof steel door, which is alternated with another identical door every two years so it can be cleaned and repainted.
No one had lived in 10 Downing Street for 30 years when the new Prime Minister Benjamin Disraeli arrived in 1868, and he described it as being 'dingy and decaying'. Over the following few decades, the building was renovated and transformed. Electric lighting and the first telephones were installed during William Gladstone's premiership in 1884, while central heating was fitted in 1937 and the attic rooms were converted into a Prime Ministerial flat.
By the mid-20th century, the building was again in serious need of renovation. There was a risk of the bearing walls collapsing, the staircase shrinking several inches and pervasive dry rot throughout the building.
A committee was appointed by Harold Macmillan in 1958 to investigate the house and recommend solutions. One of the committee's suggestions was to tear the building down and build from scratch, although this was not adopted.
During the structural investigation, it was discovered that the huge timber beams supporting the foundations had decayed. New foundations made from reinforced concrete with pilings sunk 1.8 - 5.5 m (6 - 18 ft) deep.
On inspection of the exterior façade, it was discovered that the bricks were actually yellow but had been blackened by two centuries of smog. It was decided, in order to retain the famous aesthetic, that the newly-cleaned yellow bricks would be painted black. The thin tuckpointing mortar in between was not painted and so contrasts with the bricks.
By the time the renovation was complete, approximately 40% of Number 10 was restored or replica materials had been used, while the other 60% used entirely new materials. The works took three years to complete and cost £1,000,000 – one year late and £500,000 over budget.
Further extensive repairs and remodelling works were commissioned by Margaret Thatcher during the 1980s, and subsequent works were undertaken to accommodate the larger families of Prime Ministers Tony Blair and David Cameron.
[edit]
Find out more
IHBC NewsBlog
IHBC South Branch Conference - Yearning for Timelessness


The conference on October 26 will look at 'Modern architecture in historic settings' with expert talks and site visits offering top-notch CPD with exceptional settings.
---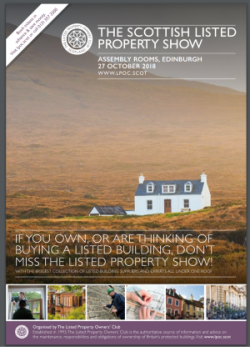 Don't forget your free IHBC CPD & more for members and colleagues: 27 Oct, Edinburgh (Book ahead for free entry) with IHBC Scotland.
---
Topical CPD focusing on curtilage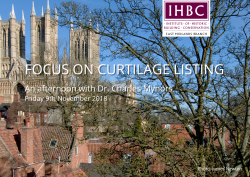 IHBC East Midlands branch will be hosting an afternoon with Charles Mynors, the leading authority on heritage law, on Friday 9 November in the Lincoln City Council Chamber.
---
IHBC Belfast School Context now out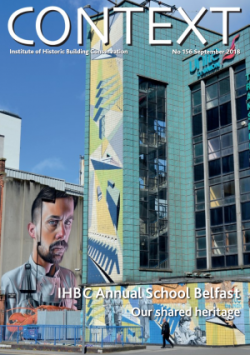 'Our shared heritage', with thanks to all, including Main School Sponsor and HESPR member 'Heritage Collective'.
---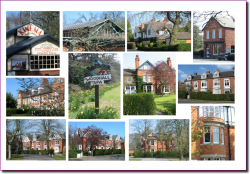 Lincolnshire local authority's 'national first' offers a new approach to Conservation Area controls – two Article 4 Directions with a Local Development Order (LDO).
---
IHBC's Policy Chair Roy Lewis notes the award of costs against Lambeth Council in a recent appeal which emphasises the importance of doing site visits!
---
IHBC - VAT reminder - LPOC Campaign 10K target signatures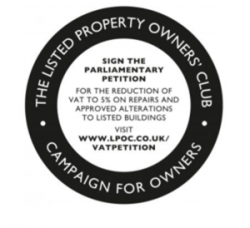 Sign the LPOC's petition to the Chancellor if you agree with the IHBC, that '…it is perverse that repairs should be subject to VAT when new development is not'.
---
IHBC HESPR top pick from £205K+ costed work this week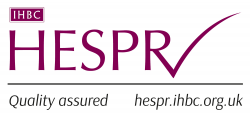 Braintree DC seeks Conservation Area Appraisals – closing 26/10, valued £10-25,000.
---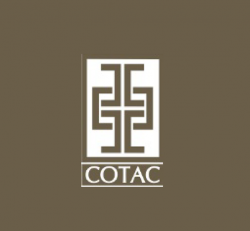 COTAC, the Council on Training in Architectural Conservation, seeks trustees with notes of interest by 15 November.
---
FMB says MAC recommendations would cripple construction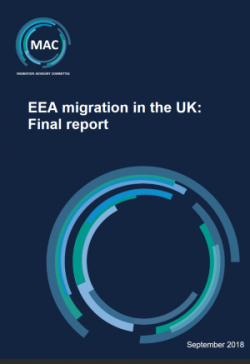 The Migration Advisory Committee's recommendations for new immigration policy post-Brexit, would cripple the construction industry, says Federation of Master Builders.
---
New government investment aimed at overcoming barriers to building in England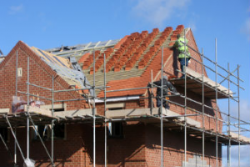 Government has established investment to tackle issues on potential housing sites and get homes built in parts of England where they may be most needed.
---
IHBC Heritage from the doorstep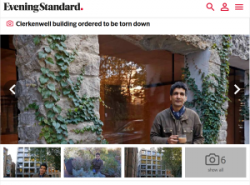 The Evening Standard has reported that an architect has been ordered to tear down award winning £4.65m home in Clerkenwell.
---
HE National Capacity Building Programme launched – closing 4/11
Historic England has launched the programme for projects running for 1 year max with a deadline for submitting grant applications 4/11/18 and funding to begin from 1/04/19.
---
Planning (Scotland) Bill – Briefing by BEFS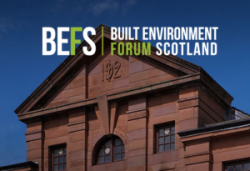 Built Environment Forum Scotland (BEFS) has issued a briefing on the Planning (Scotland) Bill.
---
England's youngest Civic Society chair elected to Birmingham Civic Society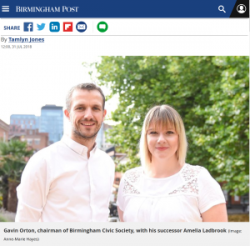 26 year old Amelia Ladbrooke has been elected as the chair of Birmingham Civic Society, and is the youngest ever Civic Society chair in England.
---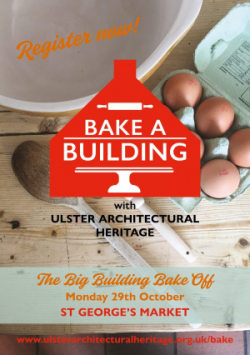 Ulster Architectural Heritage (UAH) and Food NI invite you to BAKE A BUILDING for the Big Building Bake Off at St. George's Market, 29 October 12-3pm.