The revival of the public square
The intellectual discourse of the public sphere is alive and well. To engage with it, you just have to get out to the public square, as the experience of Toronto shows.
In 2018 the American writer and liberal commentator Franklin Foer wrote 'The Death of the Public Square' for The Atlantic magazine. The article opens with an anecdote: Foer types 'What is God?' into Google and wades through the results, finding little of value. The question, Foer writes, 'has inspired some of the finest writing in the history of Western civilisation'. Yet rather than Maimonides or Martin Luther, Google proffers the American evangelist Billy Graham. This, for Foer, is evidence that the public sphere - the key venue for deliberation, debate, the acquisition of knowledge and the formulation of opinions - is dying.
When the German philosopher Jürgen Habermas originated the concept of the public sphere in the 1960s, he described how deliberative democracy emerged in the cafes and literary societies of 18th-century Europe. Habermas's conception of the public sphere was rooted in place; the locales and institutions where people met, beyond the reach of church and state, were essential to the free exchange of ideas. Today we spend far more time connecting with others via the internet than in person. So, it is all too easy to think, following Foer, that the public sphere has migrated online, where it is being extinguished by search engine optimisation.
The public sphere is, however, still vital in the same venue that hosted it 300 years ago: the public realm, and especially public plazas, squares and parks. These spaces have always been critical to democracy, and have enjoyed renewed importance as places of protest, celebration and mourning in recent years. Barack Obama's supporters flooded public squares when he was elected. People across the world reacted to Donald Trump's election in the same manner, if not with the same purpose. The Occupy Protests poignantly demonstrated the critical value of public spaces to democracy. And in 2020 the public realm remained a key venue for protest and celebration, particularly in the fight against racial injustice, while also becoming a crucial place to remedy pandemic-related loneliness.
Municipal governments have prioritised the public realm over the same period. New York, Los Angeles, Cleveland, Montreal, Vancouver, Detroit and Toronto are among the North American cities that have reinvested in their public parks and plazas. Converging structural circumstances incited the trend: cities began repopulating in the 1970s and are now flush with revenue; the exodus of urban industry left derelict spaces behind; and much 19th-century public infrastructure is beyond its useful life. Perhaps most important, dense cities need high-quality public spaces, and density is increasing almost everywhere.
Significant urban regeneration began in Toronto, my hometown, in the 1980s. It started with private-sector reinvestment: pioneer gentrifiers improving residential neighbourhoods; artists adapting industrial buildings to live-work uses; and, finally, commercial developers increasing the scale and pace of change dramatically. With new wealth came interest in regenerating public infrastructure. By the mid-aughts [mid-noughties], the city's public spaces seemed inexcusably shabby next to its contemporary towers and restored heritage buildings.
Public realm projects dominated the next decade or so. Montreal-based landscape designer Claude Cormier reinvented Toronto's waterfront with HtO (2003-2007) and Sugar Beach (2008-2010). The West Toronto Railpath (2008-ongoing) and the Greenline (2020-ongoing) redeployed abandoned railway infrastructure as parkland. The Bentway (2017-ongoing) reclaimed space beneath the elevated Gardiner Expressway for leisure. Corktown Common (2013) and Wonscotonach Parklands (2016- ongoing) converted the mouth of the Don River to a landscape for recreation, public art and stormwater management. Victoria Memorial Square (2001-2009), Clarence Square (2006- 2009), Grange Park (2017) and St James Park (2018-2020) - all historic landscape parks - were restored. The cumulative effect has been a revitalisation of public life in Toronto.
Particularly in the historic downtown, where designed landscapes mediate between heritage buildings and new construction, reimagined public spaces have been drawing unprecedented crowds. Part of their popularity has to do with density and demographics: more people live downtown than ever - a 2020 report from the Centre for Urban Research and Land Development at Ryerson University names Toronto the fastest-growing city and metropolitan area in all of North America - and many have dogs or children that require outdoor activity. But there is also something special about how these places link our collective past to our present. In the context of the public sphere, they uniquely reflect the evolution of our thinking about society, public space and intellectual life.
Designed landscapes have always reinforced society's prevailing narratives; reflecting and often perpetuating dominant values. Capability Brown's naturalist parklands mirrored the clarity and refinement of the Enlightenment, and Frederick Law Olmsted's design for Central Park aligned with egalitarian principles popularised in America during the mid-19th century. In this way, the spaces themselves provide a framework for intellectual discourse. Toronto's new and reimagined parks reflect two traditions particularly: the model for vibrant cities popularised in the 1960s and 70s by urbanists such as Jane Jacobs, who lived much of her life in Toronto; and a more contemporary focus on universal accessibility that is rooted, like Olmsted's Central Park, in egalitarianism.
Cormier's primary objective for Berczy Park (2013-2017), a small plaza in the historic St Lawrence neighbourhood, was to make a place where people would gather. His office is influenced by studies of urban life from the 1970s and 80s, which focused on the value of the public realm to social dynamics in cities. The thinking of William H Whyte, who was an early mentor of Jane Jacobs and observer of New York City's parks, plazas and informal recreation areas, is evident in Cormier's landscapes. Whyte saw successful public spaces as places where sunlight, running water and human activity coalesced. Like the best parks of New York, Cormier's projects are designed to invite - entice, even - users to deviate from their everyday patterns and rhythms. The intended outcome is more spontaneous human interaction, which in turn yields greater understanding and compassion among individuals and a stronger social compact.
The redesign of Berczy Park follows Whyte's principles of successful public spaces with a sense of play that is typical of Cormier. For its centrepiece, Cormier paired late-19th-century design language with Royal Doulton kitsch, adorning a tiered cast-iron fountain with 27 dogs, a cat and a golden bone. Now drawing thousands of visitors each week, the park functions as a tourist attraction as well as a local amenity. Although it may not be a critical node for protest or demonstration, it is a place where people enjoy unmediated human interaction.
Queen's Park (2017-2019) picks up where Berczy Park leaves off, exemplifying the more traditional link between the public realm and the public sphere. As the home of the Ontario Legislature Buildings, Queen's Park is where Torontonians most often exercise their rights to freedom of assembly and expression. Just prior to its restoration, it served as the meeting point for the Toronto Women's March, which drew upward of 60,000 people. During the summer of 2020, after the park had reopened, it became a critical node for the Black Lives Matter movement.
Queen's Park's original design - a rough oval bordered by two creeks and cut through by sweeping drives planted with native trees - used landscape to transition between the formality of neoclassical architecture and the surrounding wilderness, in effect 'naturalising' power. The style reflects the picturesque landscapes popularised in 19th-century Britain by designers like Brown, which became emblematic of liberalism and the Enlightenment. Queen's Park, like many urban landscapes of its vintage, applied the principles of the picturesque style to demonstrate dominion over the natural world, while simultaneously showing enlightened respect for its beauty.
The restoration has re-established formality in the park's northern grounds, removing desire lines, and adding radial pathways around a central plaza and 15-foot bronze equestrian statue of King Edward VII. The main arterial path has been widened for universal accessibility and now better connects the city's 'cultural corridor', which lies to the north, with the Legislature Buildings to the south. New benches encourage people to linger in the space between the historic institutions of culture and government. And while the power of both can be felt from its centre, the park itself remains independent and liminal.
Like Berczy Park, it is a near-perfect venue for public discourse: open to all, rooted in history, designed to incite the kind of spontaneous encounters that the digital world can not. What Foer observes, in 'The Death of the Public Square', is the inherent limitation of a search for knowledge on the internet: it is self-directed, mediated by search engines that prioritise algorithms over reason. Out in public, we are exposed to people we would not otherwise meet and ideas we would never know to seek out. While a public park may not be quite the same thing as a literary society, this way of being together lies at the root of the public sphere. And as venues where we have historically enjoyed that experience - cafes, bookstores - are being shuttered by lockdowns, we should be grateful for the enduring vitality of the public realm.
---
This article originally appeared in Context 167, published by the Institute of Historic Building Conservation (IHBC) in March 2021. It was written by Samantha Irvine, a heritage consultant with Toronto-based ERA Architects.
--Institute of Historic Building Conservation
IHBC NewsBlog
Ireland's Our Rural Future: support for LA purchase of vacant and derelict buildings for community use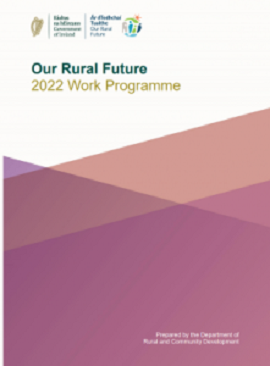 Ireland's Minister for Rural and Community Development, Heather Humphreys, announced a new funding stream to support Local Authorities (LAs) to purchase vacant buildings that could be converted and developed for community use.
---
BBC: Eleven Historic English pubs recognised for their interiors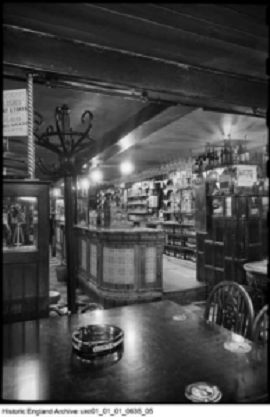 Eleven pubs across England have been recognised for their historic or unusual interiors, as they have been listed, upgraded or relisted.
---
HEF's Heritage Sector Resilience Plan launched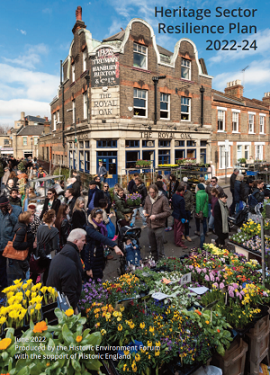 The Heritage Sector Resilience Plan, developed by the Historic Environment Forum (HEF) with the support of Historic England, has been launched.
---
Common Commitment to all Ireland's heritage – North South Agreement on Vernacular Heritage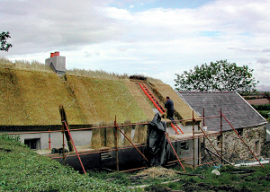 An 'All-Island' commitment to Ireland's vernacular heritage has been established with the signing of the North South Agreement on Vernacular Heritage, supporting traditional buildings etc.
---
Bristol Harbourside landmark Canons House gets GII listing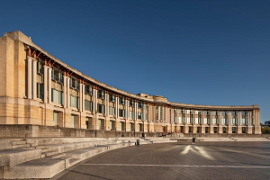 Canons House, a landmark building on Bristol Harbourside, has been awarded Grade II (GII) listed status having been built as a regional headquarters for Lloyds Bank between 1988 and 1991 (Arup)
---
BRE/BEIS project to modernise home energy rating scheme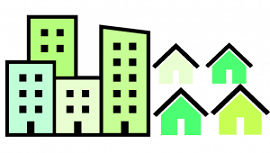 The Building Research Establishment (BRE) has announced a new project with the Department for Business, Energy and Industrial Strategy (BEIS) to improve and modernise the home energy rating scheme used to measure the energy and environmental performance of UK homes.
---
Interdisciplinary IHBC accreditation recognised by CSCS for PQP Cards

Sector lead the Construction Skills Certification Scheme (CSCS) has recognised the IHBC's professional accreditation and support (CPD etc.) in awarding its PQP (Professionally Qualified Person) cards.
---
Unearthing the history of Gloucester's 'the Fleece' Hotel starts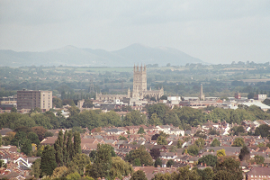 Work to repair a fire-hit medieval hotel in Gloucester is underway as crews have started work to strip back some of the modern trappings and reveal the historic framework.
---
European Heritage Heads Forum statement on Ukraine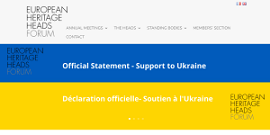 The Secretariat to the European Heritage Heads Forum has has coordinated its declaration of solidarity and support for Ukraine's cultural heritage institutions.
---
Welcome to #IHBC25 – 25 years since we turned professional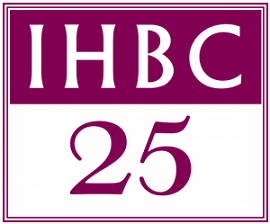 2022 will see the IHBC mark a quarter of a century since our incorporation as a professional body supporting and accrediting built and historic environment conservation specialists. We're kick-starting it by inviting your ideas on how to mark this special year!