Saving Dick Nunn's bridge
Blacksmith bridges may once have been common but as an unregarded class they are routinely replaced, so the one in Essex saved by a local campaign is a rare survival.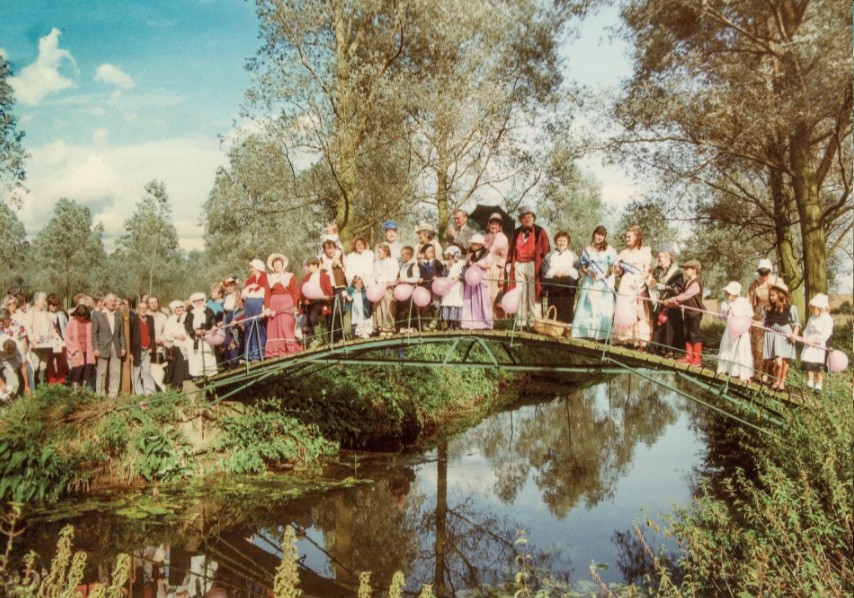 Celebrating the bridge's centenary in 1992.
Like his father and grandfather before him, Henry Nunn (1836–96), always known as Dick, was a blacksmith in the small town of Coggeshall in Essex. A formidable and engaging character, he delighted in argument and had 'Let Difference of Opinion Never Alter Friendship' written in large red letters across the outside of his whitewashed cottage.
Dick was a born campaigner who abhorred injustice, fought for rights of way, demolished insanitary cottages and would not see animals mistreated. He defied the authorities in whatever form they came – landowners, solicitors, police, the surveyor of highways and the lord of the manor. Frequently brought before court, he represented himself, and magistrates often found themselves involuntarily charmed by his character and rustic logic.
In 1887, offended by a ruinous cottage near the church, Dick decided that it should come down. Its owner, the lord of the manor, dispatched a lawyer but he was cursorily dismissed: 'some lord to own such a property!' Afterwards Dick built a brick wall around the now empty plot and erected a commemorative iron sign: 'In the Queen's Jubilee Year, A Wretched Cottage was Standing Here. Pulled down by H Nunn. Long May She Reign'. Eight or nine other hovels suffered the same fate. The owners, Dick thought, had fair warning. At a street meeting to decide about another cottage, a woman spoke up. She thought 'It would be a pity to pull it down as one end was alright.' 'Pity,' said Dick, 'is like mustard without the beef.' The owner began repairs the next day before Dick could get started.
In Dick's opinion the police were too ready to wield their authority over working people. He saw this unwarranted interference as oppressive; what he called 'policemanism'. He struck the manacles from a man he thought improperly imprisoned and helped another escape the policemen attempting to restrain him. For this Dick appeared in court and won the case when the judge ruled that the police had exceeded their powers. He was less successful when he decided to lower the brow of Coggeshall's only hill because he was distressed to see horses mistreated as they laboured up the slope. His work was stopped half complete on the orders of the surveyor and he was taken to Chelmsford gaol, people cheering him as he went by. He was locked up until a friend paid his bail.
What concerns us here is one of Dick's other passions, preserving ancient rights of way. A local path once crossed the River Blackwater by a footbridge, but this had decayed and fallen into ruin. Agricultural labourers then had a long journey to and from work, and courting couples were also greatly inconvenienced. When after 17 years the authorities had done nothing, Dick decided to build his own bridge and reopen the path. The landowner denied the right of way and sent his lawyer, 'There's been a path here since Adam were a lad!' said Dick, 'and I can prove it!'
The new footbridge, an elegant arch in wrought iron spanning 30 feet, was constructed in Dick's smithy in the centre of town. When complete and painted pink (from the smithy's limited stock of lead white and red oxide primer), the bridge was wheeled on a trolley the mile or so to its prepared foundations. A poster was printed inviting 'All those who have an interest in Preserving the Right of our Public Footpaths' to a grand opening on 29 August 1892. With the town band playing at its head ('Ta-ra-ra-boom-de-ay' was the favourite) the crowd formed a procession to the new bridge where, after speeches, 'Nunn's Bridge' was officially named and opened.
To help recompense Dick, a toll was volunteered by the 703 people who crossed the bridge. About £13 was collected, almost half the cost of construction. When Dick died just four years later, the town awarded him a public funeral. Shops were closed and blinds drawn as more than a thousand people followed the town band to the church. Although a gravestone was bought by public subscription, Dick's real memorial was his iron bridge. Its centenary in 1992 was marked by celebrations and another joyful crowd processed to the bridge, many of them in Victorian dress.
In late 2019, after some of the decking timbers had rotted and the bridge temporarily closed for repairs its custodians, Essex Highways, decided to carry out an assessment. As 2020 dawned came the distressing news that Nunn's Bridge was 'no longer fit for purpose' and should be replaced.
Coggeshall has an active Facebook group where things of interest to the community are shared. A post about Dick Nunn and the threat to his bridge in January 2020 brought an immediate and overwhelming response. There were offers to carry out repairs, to supply materials and to raise funds. One chap even offered to chain himself to the bridge 'so that a bunch of snowflakes don't tear it down for the sake of a few planks'. When someone else reacted by setting up an online petition for Essex Highways to restore rather than replace the bridge, almost 800 people voted in favour. Many of them left comments showing just how much the bridge was valued: as an unusual historic structure, a unique feature of the local landscape, and a living memorial to a Coggeshall legend.
One offer of help was the result of an extraordinary stroke of luck. The bridge's plight came to the attention of a local resident, who happened to be one of the country's leading experts on historic bridges. Ed Morton, director of the Morton Partnership and a former contributor to Context, offered to inspect the bridge pro bono. A historic survey was also undertaken, and information gathered by a local historian and volunteers from Coggeshall Museum, whose archive was opened out of season.
Then the virus hit and we were in lockdown. Updates to the Coggeshall online group continued with photos and details about the campaign. The parish council, who were now meeting via Zoom, were kept in touch. The Coggeshall Society became involved, and passed on news to its members by email. Extraordinarily, under lockdown the whole community came together to fight for the bridge in ways that were unimaginable just a few years ago.
Ed Morton's inspection concluded that the bridge could be restored at less than the cost of replacement. A call went out to lobby the parish council. In response a deluge of emails poured into its mailbox giving incontrovertible evidence of public support for restoration. The expertise of another member of the online group led to an application to the district council for local listing. Although this gives no statutory protection, it does formally recognise buildings or features with cultural or historic value to a community.
A call for photographs showed just how much the old bridge featured in many treasured memories. Family, friends and dogs were pictured on the bridge through the generations and in all seasons. A compilation of these went off with the application (the document itself was assembled by another local with desktop publishing experience). Also included were letters of support from local groups including footpath walkers, the heritage society and the parish council.
It was during the process of making the application for local listing that it became evident that Nunn's bridge might be of more than local importance. Blacksmith bridges may once have been common, but as an unregarded class they are routinely replaced, so Nunn's is an increasingly rare survival. Indeed it may be unique in that its maker, cost and history are so well recorded.
As for its structure, although Dick had used readily available wrought-iron bar and rod (which was probably manufactured for use in estate fencing), his handling of this material was highly sophisticated. Driven by the need to keep costs down, he used a minimum of materials to produce a lightweight design that was very strong and stable. This was demonstrated at the 1992 centenary when the bridge was packed with people for a photo but showed no sign of movement or instability. This strength and economy was not the result of calculation, but of a lifetime's experience as a master blacksmith. The bridge is also notable as an act of social activism by a working man: Dick's campaigns for rights of way and the welfare of people and animals were ahead of his time.
We became convinced that the bridge had sufficient merit to apply for national listing by Historic England. An application was made and in October 2020 came the news that Nunn's Bridge had been listed Grade II. Plans to replace the bridge have been dropped and a full restoration will now take place, with completion expected in the autumn of 2021. Perhaps by then we will all be able to get together again and properly celebrate this wonderful communal achievement.
---
This article originally appeared in Context 169, published by the Institute of Historic Building Conservation (IHBC) in September 2021. It was written by Trevor Disley, a local historian.
--Institute of Historic Building Conservation
IHBC NewsBlog
Bristol Harbourside landmark Canons House gets GII listing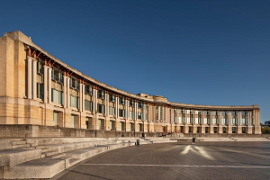 Canons House, a landmark building on Bristol Harbourside, has been awarded Grade II (GII) listed status having been built as a regional headquarters for Lloyds Bank between 1988 and 1991 (Arup)
---
BRE/BEIS project to modernise home energy rating scheme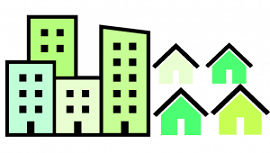 The Building Research Establishment (BRE) has announced a new project with the Department for Business, Energy and Industrial Strategy (BEIS) to improve and modernise the home energy rating scheme used to measure the energy and environmental performance of UK homes.
---
Interdisciplinary IHBC accreditation recognised by CSCS for PQP Cards

Sector lead the Construction Skills Certification Scheme (CSCS) has recognised the IHBC's professional accreditation and support (CPD etc.) in awarding its PQP (Professionally Qualified Person) cards.
---
IHBC Heritage Marketplace provides learning-led virtual engagement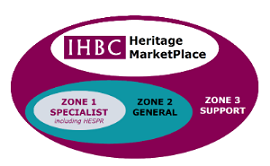 The IHBC's 2022 Aberdeen School Heritage MarketPlace (4.30-7.30PM, 15 June) is designed to extend the scope of a traditional IHBC School exhibition floor.
---
Unearthing the history of Gloucester's 'the Fleece' Hotel starts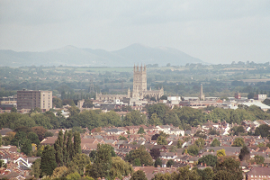 Work to repair a fire-hit medieval hotel in Gloucester is underway as crews have started work to strip back some of the modern trappings and reveal the historic framework.
---
Booking Open for IHBC Annual School: Aberdeen, 16-18 June 2022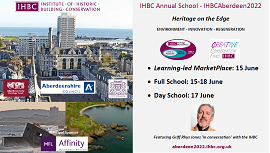 Options for in-person and virtual delegates to explore 'heritage on the edge' across up to 4 days of IHBC engagement & learning.
---
European Heritage Heads Forum statement on Ukraine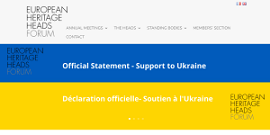 The Secretariat to the European Heritage Heads Forum has has coordinated its declaration of solidarity and support for Ukraine's cultural heritage institutions.
---
Welcome to #IHBC25 – 25 years since we turned professional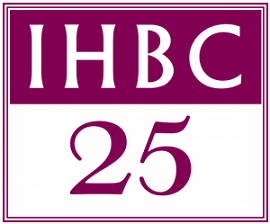 2022 will see the IHBC mark a quarter of a century since our incorporation as a professional body supporting and accrediting built and historic environment conservation specialists. We're kick-starting it by inviting your ideas on how to mark this special year!
---
IHBC launches new Guidance Note on 'Design sources for historic building conservation'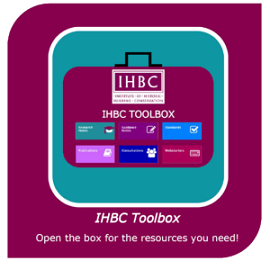 The IHBC's latest Guidance Note adds to the institute's open-access, online practitioner's Toolbox.
---
IHBC at COP26 - Conserving our Places Conserves our Planet - Podcast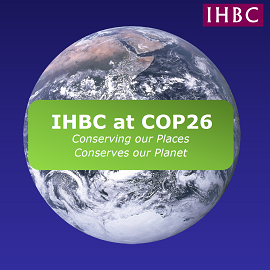 The IHBC seeks to raise awareness and understanding of how building conservation philosophy and practice contributes towards meeting the challenge of climate change.