London Bridge and its houses, c1209-1761
Old London Bridge was demolished almost 200 years ago but remains well known, largely thanks to the famous song and through illustrations by de Jongh, Hollar and many others. In histories of bridges it is the emblematic medieval example. It was the longest inhabited one in Europe, the ultimate in mixed-use, high-density design.
The outlines of the history of this structure are long-established. It was completed in 1209 and demolished in 1831. Hundreds of thousands of words have been written about it, including the classic work by Gordon Home (1931). In 2001, Museum of London Archaeology produced an updated study based on archaeological excavations in 1984. But remarkably, despite all the words, the bridge's most notable features – the houses and their inhabitants – had never been properly studied.
As Gerhold shows, a large number of relevant sources survive but have lain unstudied in the archives. Particularly important is a 1683 document which contains a detailed set of measurements. From establishing the location of houses and dimensions in the 17th century, Gerhold was able to work back to earlier times. His work has led to a thorough rewriting of the houses' history.
First, the structure. Gerhold establishes that the roadway was 14 to 16 feet wide, about two feet wider than has been previously been assumed. This would have made a significant difference. The bridge was intentionally designed with long piers to carry large wooden beams which were laid between the piers to support the houses; their main supports were not struts from the arches and piers, as has been previously assumed. The buildings, which produced rents to pay for the bridge's maintenance, were rebuilt over time, often as a result of fire. But one medieval building survived into the 17th century. It consisted of a shop, a hall above it extending over the street, and garrets above that. Later buildings became larger, with kitchens, chambers and parlours.
There were also several major buildings, including Yevele's beautiful chapel, the stone gate and the drawbridge tower. Among major post-medieval structures were the house with many windows of the 1540s (similar to Little Moreton Hall) and Nonsuch House, which replaced the drawbridge tower in 1577–79. Gerhold establishes that the building had one of the earliest classical facades in England, and was almost certainly designed by Lewis Stockett, who had worked on Somerset House.
Second, the book examines the lives of the 500 or so inhabitants of the bridge through the centuries. All the properties were owned by the bridge and let out. Few people rented a house because it was a pleasant place to live, but because it was a good place to trade. In the late middle ages, haberdashers, glovers, cutlers, bowyers and fletchers dominated the bridge. The goods sold were 'comparison' goods which were bought only occasionally. Customers could compare similar items in different shops. Food and drink were always rare, and in rebuilding after the Great Fire lessees were forbidden to let them to sellers of food and beer. Apart from haberdashery, the other trades declined from the 16th century, to be replaced by drapers, mercers, clothworkers, grocers who specialised in spices, booksellers and stationers. Later sellers of metalwork became more common.
Attitudes to inhabited bridges began to change. To ensure that the views could be enjoyed, there were no houses on Henry IV's Pont Neuf in Paris, completed in 1606. After the fire on London Bridge in 1633, Charles I wanted the buildings removed to conform to his renaissance ideals. He failed, but in the next century they were demolished, and the bridge was widened to take the increasing amounts of traffic. The bridge remained in use until the 1830s when, after over 600 years, it was finally replaced by Rennie's structure, which was itself removed in the 1970s.
This is a marvellous book, based on a thorough examination of sources, which have been neglected by historians for centuries. As a result, the history of the buildings on the bridge has been completely rewritten. The book is beautifully and clearly written, and contains over 100 illustrations, including Gerhold's plans and excellent reconstruction drawings by Stephen Conlin and Peter Urmston.
---
This article originally appeared as 'A good place to trade' in Context 166, published by the Institute of Historic Building Conservation (IHBC) in November 2020. It was written by David Harrison, a retired House of Commons clerk and medieval historian, and author of The Bridges of Medieval England.
--Institute of Historic Building Conservation
IHBC NewsBlog
BT dials up 'Adopt a Kiosk' scheme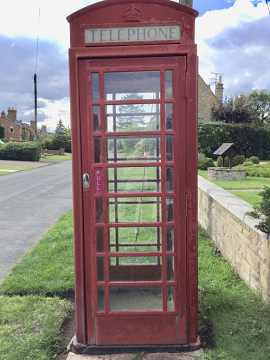 BT has revealed that almost 4,000 of its iconic red phone boxes across the UK are available for local communities to adopt for just £1.
---
Watch IHBC's webinar on 'Retrofit of Traditional Buildings'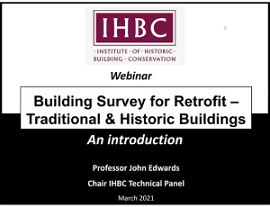 On 26 March the IHBC, led by Prof. John Edwards, hosted a free one-hour CPD webinar 'Introduction to Building Survey for Retrofit' for sector professionals.
---
Has the world left Europe behind?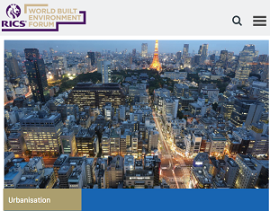 Greg Clark, writing an opinion piece for RICS, explores how good governance in cities pays dividends.
---
AHF on 'Transforming Places through Heritage'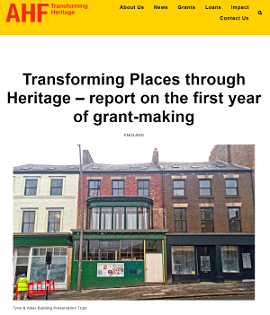 The Architectural Heritage Fund has issued a report on the first year of its 'Transforming Places Through Heritage' grants programme, funded by DCMS.
---
'Star Cities', Marvels of Renaissance Engineering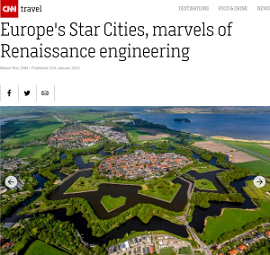 Europe's star cities are scattered all over Europe but their perfect geometrical beauty can only be fully admired when seen from above.
---
COTAC Releases Insight 1 series – The Need to Appreciate the Built Heritage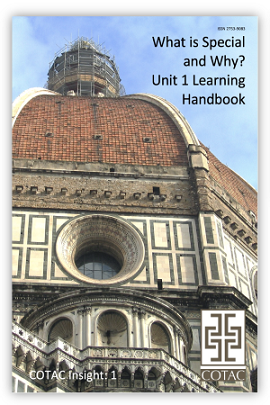 The freely available Insight 1 series targets a wide range of cohorts who wish to gain an appreciation of practical heritage conservation.
---
Palace of Westminster 'deteriorating faster than it can be fixed'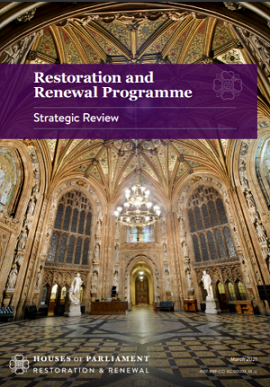 The restoration and renewal of the Palace of Westminster is of 'paramount importance' according to the recent strategic review.
---
Find Webinars and other Events pertaining to Heritage Conservation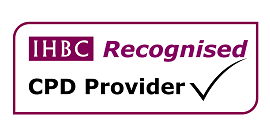 The IHBC's monthly CPD Circular showcases upcoming Events, Awards, Placements, Bursaries & Scholarships, Calls for Papers and more from across the UK and beyond.
---
139-Year-Old Victorian house moves through San Francisco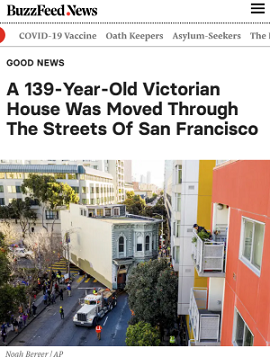 The move of a 139 year old Victorian House through the streets of San Francisco drew an excited crowd of onlookers who came out to watch a truck slowly and carefully pull the historic house through the streets.
---
'Local Heritage Listing: Identifying and Conserving Local Heritage' Published
Historic England has published a new edition of its advice note on how local heritage listing and local heritage lists can be formally identified as part of the wider range of designation so that they can be taken into account in planning applications.