Heritage protection framework in England vs Australia
The fate of two historic public houses demolished by unscrupulous developers highlights aspects of the protection of heritage assets in England and Australia.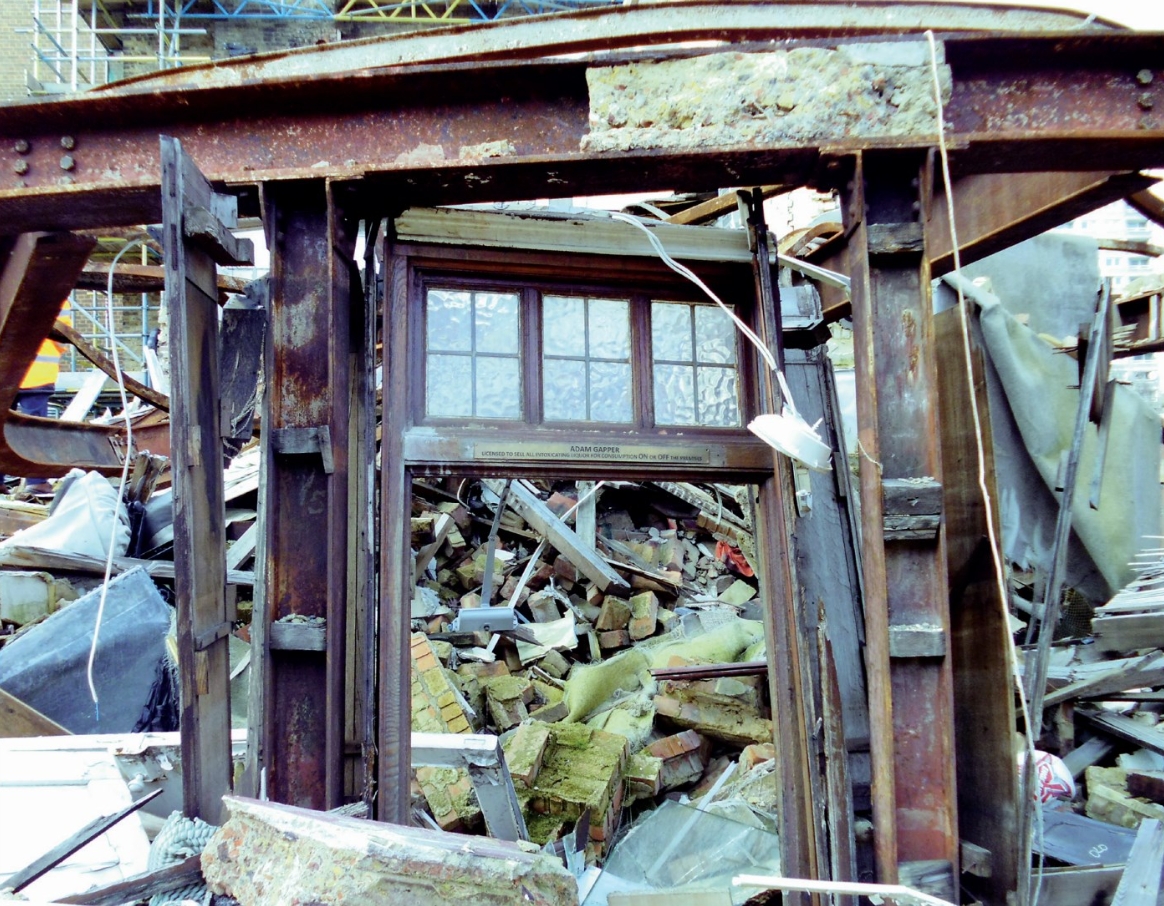 The Carlton Tavern, Kilburn, following its demolition in 2015 (Photo: Purcell).
Introduction
In April 2021 I was struck by the stark differences in the fate of two historic public houses on opposite sides of the world, whose story I had been following for some time. The rebuilt Carlton Tavern in Kilburn opened for the first time since it had been illegally demolished in April 2015, just two days before Historic England was due to recommend it for Grade II listed designation. This good news story (amid a bleak outlook for British pubs generally, with seven out of 10 pubs and restaurants fearing for their viability in 2021) was in direct contrast with the ultimate fate of another similar pub in Melbourne, Australia.
Built in the 1850s, the Corkman Pub was demolished over a weekend in 2016, despite its protection under the local Heritage Overlay for being one of the earliest extant buildings in this part of Melbourne. Six years, one enforcement order for rebuilding, over $1 million in fines, illegal asbestos dumping and two custodial sentences later, the pub has not been rebuilt, and the site is earmarked for development by the very owners who demolished it.
Both England and Australia have longstanding and robust conservation and enforcement frameworks embedded within their land-use planning systems. So why did such similar cases have such radically different outcomes? And what does this tell us about their heritage planning cultures, and the underlying politics and economies of each country?
Corkman Pub
Planning in Australia, which emerged as a discipline in the inter-war period, was originally rooted in an expanding British world economy. By the 1970s, the Australia spatial planning system had shifted to resemble other countries that were seeking to define their own identity, such as the USA, which had a regulatory, zonal system rather than the discretionary, plan-led system of the UK.
Australian conservation at a national level also diverged at this time, in growing recognition of the importance of indigenous communities and pre-colonial heritage. This has influenced the Australian concept of intangible and cultural heritage, formalised in the 1979 Burra Charter, which is now internationally recognised and adopted globally.
Australian spatial planning legislation is defined largely at state level, compared to the highly centralised national system of the UK. In Melbourne, the Heritage Act 2017 governs the Victorian State Heritage Register and Heritage Inventory, which protect heritage places and archaeological sites, respectively. Heritage of local significance is managed through the spatial planning system, using Heritage Overlays within zonal Planning Schemes (similar to local plans in the UK).
When it comes to enforcement, the Heritage Act 2017 offers tools such as warnings, rectification orders, infringement notices, stop work orders, repair orders, covenants and prosecution. As in England, some cultural heritage offences are indictable or serious criminal offences, but these spatial planning powers are often ineffective in dense urban areas due to sharp rises in land prices since the 1970s. The planning system favours investor-led and high-profile developments that benefit international markets over sustainable development that benefits communities.
The case of the Corkman Pub (formerly known as the Carlton Inn) exemplifies this disconnect between planning powers and the strength of developers. The historic pub was demolished without consent over a weekend in 2016. Although Melbourne City Council immediately sought an enforcement order compelling the developers to rebuild the Corkman, a later judgement found this order to be legally unsound and the requirement to rebuild was rescinded.
The developers Raman Shaqiri and Stefce Kutlesovski were, however, initially fined $1 million, and twice fined $400,000 for refusing to clear the site and for illegally dumping asbestos. In 2020, the pair was jailed for a month and ordered to pay additional fines and legal costs for failing to comply with the planning orders for the clearance and temporary installation of a park on the site.
Even though a custodial sentence was given, the Corkman case illustrates that effective enforcement of heritage legislation is almost impossible under the economic pressure seen in Australian cities. A petition led by students in the area gathered close to 20,000 signatures to resurrect the pub. Unfortunately, local people have limited participation and engagement powers to protect heritage assets. The developers remain in ownership of the site and now have permission to build an apartment tower of up to 20 storeys, which places value on the land of up to $10 million. They purchased the pub in 2015 for $4.75 million.
Carlton Tavern
There are many examples of similar cases in England where the powers of developers or other forces carry greater weight than conservation. One only needs to conjure up the lost Euston Arch and Birmingham Central Library to understand how the discretionary case-by-case approach does not always get it right.
In England, unauthorised works are enforced by local authorities through repair orders, enforcement notices and compulsory purchase orders. Breaches of listed building consent and scheduled monument consent are a criminal offence, with fines and prison terms for both. Unfortunately, these tools are resource-hungry and infrequently used. Today, deregulation and underfunded local authorities substantially diminish effective heritage protection.
However, in cases such as that of Carlton Tavern in Kilburn, circumstances aligned to ensure the actions of an unscrupulous developer were held to account by a local planning authority with the motivation and authority to prosecute. The 1920s Carlton Tavern was unlawfully demolished in April 2015 while being considered for listing. Historic England noted that the building was 'remarkably well-preserved externally and internally.'
Westminster City Council immediately issued an enforcement notice, ordering the owner to 'recreate in facsimile the building as it stood immediately prior to its demolition'. They were also prevented from selling the site until the pub had been rebuilt 'brick by brick' and were given two years to do so. The owner's appeal against this decision was rejected at public inquiry. The planning inspector took the pub's special interest into account, agreeing that it was 'highly likely that it would have been listed had it not been demolished'. The enforcement order required the pub to be rebuilt before July 2018 and, although delayed, it finally reopened in April 2021.
Comparisons
England and Australia have similarly sophisticated enforcement frameworks for the protection of heritage assets but both countries also have difficulties in enacting these powers. In England, this is down to resources, but when prosecution is clearly in the public interest, powers are shown to be effective. In Australia, hurdles can often be unsurmountable, with exorbitant land prices and the lobbying power of private developers undermining the effectiveness of heritage enforcement, particularly when fines for demolition can be many times lower than the profit from new development.
In England, active participation of local communities is encouraged (if sometimes begrudgingly) at all levels, including the identification of heritage assets for designation, input into local plan policies and comments on specific developments. The discretionary system ensures that community voices are a material consideration for decision makers. The tradition of heritage protection in England ensures that it continues to hold significant sway over the land-use planning system, with policies often working in the public interest.
While this system is not perfect, it appears to offer greater participatory power than the public is afforded in Australia. Due to the economic pressures on land use, the regulatory system offers little flexibility for engagement. But grassroots activity is starting to shift the balance of power, illustrating local communities' interest in their historic past.
The cases of the Carlton Tavern and the Corkman Pub allow us to reflect on the effectiveness of heritage protection frameworks in each country. This is arguably strong in England, thanks to its early adoption, robust integration into the planning system and its ongoing adaptation to shifting heritage philosophies. It can withstand the economic market pressures that more immature frameworks struggle to cope with, through lack of integrated or enforceable measures.
Australian conservation philosophy holds international significance for its contribution to the global heritage management discourse, but the regional regulatory planning systems that control change do not place the same level of value on heritage, reducing planners ability to guard against the economic pressures of inappropriate development. However, we can end on a note of hopefulness for Australian heritage. In a direct response to the Corkman Pub case, the Victorian parliament passed legislation in March 2021 to prevent a similar situation from arising again. The new law will allow existing permits to be revoked from sites that are illegally demolished, provide powers to stop development on sites for 10 years and increase indictable offences. Melburnians may yet find themselves drinking in the Corkman Pub again.
---
This article originally appeared as 'A tale of two pubs' in Context 170, published by the Institute of Historic Building Conservation (IHBC) in December 2021. It was written by Rebecca Burrows, head of heritage with the planning consultancy Lanpro.
--Institute of Historic Building Conservation
IHBC NewsBlog
HEF's Heritage Sector Resilience Plan launched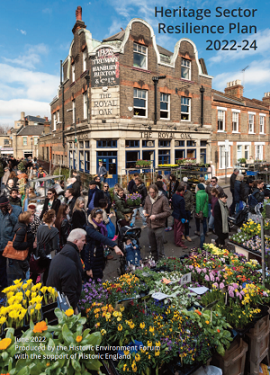 The Heritage Sector Resilience Plan, developed by the Historic Environment Forum (HEF) with the support of Historic England, has been launched.
---
Common Commitment to all Ireland's heritage – North South Agreement on Vernacular Heritage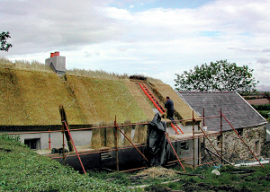 An 'All-Island' commitment to Ireland's vernacular heritage has been established with the signing of the North South Agreement on Vernacular Heritage, supporting traditional buildings etc.
---
Bristol Harbourside landmark Canons House gets GII listing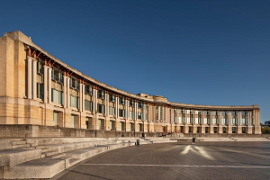 Canons House, a landmark building on Bristol Harbourside, has been awarded Grade II (GII) listed status having been built as a regional headquarters for Lloyds Bank between 1988 and 1991 (Arup)
---
BRE/BEIS project to modernise home energy rating scheme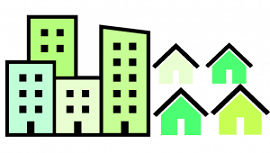 The Building Research Establishment (BRE) has announced a new project with the Department for Business, Energy and Industrial Strategy (BEIS) to improve and modernise the home energy rating scheme used to measure the energy and environmental performance of UK homes.
---
Interdisciplinary IHBC accreditation recognised by CSCS for PQP Cards

Sector lead the Construction Skills Certification Scheme (CSCS) has recognised the IHBC's professional accreditation and support (CPD etc.) in awarding its PQP (Professionally Qualified Person) cards.
---
IHBC Heritage Marketplace provides learning-led virtual engagement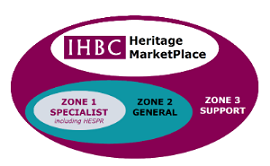 The IHBC's 2022 Aberdeen School Heritage MarketPlace (4.30-7.30PM, 15 June) is designed to extend the scope of a traditional IHBC School exhibition floor.
---
Unearthing the history of Gloucester's 'the Fleece' Hotel starts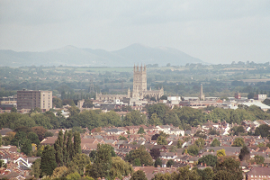 Work to repair a fire-hit medieval hotel in Gloucester is underway as crews have started work to strip back some of the modern trappings and reveal the historic framework.
---
Booking Open for IHBC Annual School: Aberdeen, 16-18 June 2022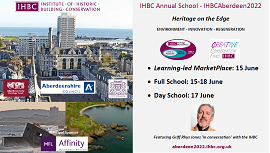 Options for in-person and virtual delegates to explore 'heritage on the edge' across up to 4 days of IHBC engagement & learning.
---
European Heritage Heads Forum statement on Ukraine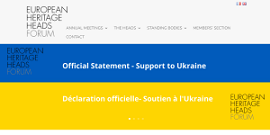 The Secretariat to the European Heritage Heads Forum has has coordinated its declaration of solidarity and support for Ukraine's cultural heritage institutions.
---
Welcome to #IHBC25 – 25 years since we turned professional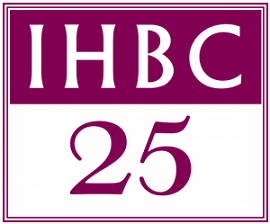 2022 will see the IHBC mark a quarter of a century since our incorporation as a professional body supporting and accrediting built and historic environment conservation specialists. We're kick-starting it by inviting your ideas on how to mark this special year!