Gustavo Giovannoni on planning in historic towns
The architect, planner and architectural historian Gustavo Giovannoni (1873–1947) played an important role in integrating modern planning requirements into historic town centres.
Gustavo Giovannoni's article 'Vecchie città ed edilizia nuova' (1913) is considered to be one of the first critical contributions on the relationship between historic buildings, town centres, urban expansion and functional reorganisation [1]. Giovannoni's scientific restoration theories influenced Italian and European legislation in conservation and planning, including the Carta del Restauro (Italian Charter of Conservation), published in 1932, that followed his contribution to the 1931 Athens Charter.
Giovannoni was a Roman engineer, architect, planner and architectural historian. After graduating in civil engineering (1895) and in public hygiene (1896), he studied medieval and modern art history. His research studies focused on the architecture of Rome and traditional building techniques. In 1937 he founded 'Palladio', the first Italian journal of architectural history. In 1938 he founded the Centro di Studi per la Storia dell'Architettura (Research Centre on Architectural History) in Rome.
As an architect-engineer he applied modern techniques to traditional design. He designed various buildings for the Birra Peroni company (1901–1909) using the new reinforced concrete technology and in the 1920s he designed several neo-baroque churches. He was a founder of the first school of architecture in Rome (1919), where he taught architecture and conservation. He insisted on the figure of the 'architetto integrale' (complete architect), who would be able to understand and promote historic, artistic and social values, and understand traditional techniques and modern technology.
From 1916 onwards he worked in the public institution of the Consiglio Superiore di Antichità e Belle Arti, where he was involved in historic conservation and urban development projects throughout Italy, including the centre of Rome. His theories and experiences were first published in his article 'Vecchie città ed edilizia nuova' in the magazine 'Nuova Antologia' (1913), and in his 1931 book (published in French in 1998 [2]) as 'L'Urbanisme Face Aux Villes Anciennes' (unpublished in English). The book aims to give guidance on how to integrate contemporary social, cultural, transport and economical requirements into historic towns while improving heritage assets.
The industrial revolution brought new uses and people to historic city centres in the second half of the 19th century. The increased pressure on existing buildings led to adaptations, top and rear extensions, and reduced numbers of dwelling units, worsening hygienic conditions in the old areas. New theories of planning, transport, beauty and hygiene aiming to resolve these conditions had been prompted by the demolition of city walls; the building of new infrastructure; stylistic unification; and the so-called 'sventramento' ('éventrement' in French, 'gutting' in English), with Haussmann's plan of Paris as one of the most notable 19th-century examples.
The 'sventramento' consisted of demolishing large areas or complete housing blocks to open new roads and squares. These interventions were justified politically as bringing hygiene, transport, infrastructure and enhanced economic value to historic buildings and neighbourhoods. A recent case of gutting is seen in the historic neighbourhood of the Raval in Barcelona, Catalonia. Here a series of linear blocks of buildings have been demolished to create a wide green avenue or 'rambla', with new mixed-use buildings inserted to improve the social and cultural conditions of this neglected area in the city centre.
Giovannoni suggests that there has been an unavoidable conflict between two opposite concepts, Life and History, since the 19th century. The first would be represented by the 'novatori', or modernists, who would demand the introduction of requirements of modern life such as wider and faster roads, parks, hygienic improvements and more housing. For example, the Voisin Plan for Paris (1925) and the Macià Plan for Barcelona (1932), both by Le Corbusier, propose the demolition of large areas in the city centre that would be replaced by high-density towers, parks and wide avenues. The second concept would be supported by the conservatori, who would oppose the transformation of historic towns. Various international symposiums were held at the turn of the century to reconcile the two ideas. In Belgium, the Art Public Congresses of Liège (1905) and Brussels (1911) noted the need to consider the character of the local history, architecture and landscape in designing new urban developments.
Giovannoni suggests that historic city centres are unsuited for modern industrial uses and businesses, unless extensive areas are demolished to give space to major infrastructure and faster access points. New, wider roads would increase the amount of traffic and possibly lead to higher population density, which could contribute to diminishing the living conditions of its inhabitants.
As a result, and firmly opposed to the 'sventramento', Giovannoni proposes the so-called 'diradamento' ('éclaircissage' in French, 'lightening' or 'thinning out' in English) as a way to reconcile the issues of modern circulation, hygiene and enhancement of the heritage. He describes this as an irregular development where selected and scattered buildings are demolished to form or enlarge new spaces that would allow buildings to breathe. This would produce movement and contrast effects associated with the historic urban layout, and new minimal reconstruction with non-linear developments. The planner would choose the areas that were more likely to be improved and the 'minor' buildings to be demolished following specialist historical research.
Giovannoni differentiates 'major' from 'minor' buildings according to their historic, artistic or social importance. He considers that the secondary buildings as a whole (that is, the urban context of a historic town), would have a higher overall value than the principal monuments. He emphasises the importance of the historic environment and the relationship of the monument with its setting, which was a new concept at the time. He encourages scientific conservation and opposes the isolation of major buildings and the stylistic unification promoted by Violet-le-Duc, which was a current practice in Europe. However, Giovannoni's view on minor buildings is more relaxed. He considers that the historic environment could be enhanced by the removal of the so-called 'superfetazioni' [3] (damaging accretions) and recreating the aesthetic conditions of the historic setting.
Giovannoni considers that the revalorisation process should begin with the interior of the 'isolatti' (building blocks), which would provide better hygienic conditions than the widening of the streets. This could be achieved by demolishing the top and rear extensions of a building, opening up lanes to increase the space between buildings, and banning the use of floors less than 600mm above street level for dwelling purposes. A similar conclusion has been reached by Miquel Fernández González in 2014 [4] in relation to the recently opened Rambla del Raval in Barcelona, where the demolition of the 1920–1960s internal extensions might have made it unnecessary to demolish whole blocks.
Giovannoni believed that the success of the 'diradamento' would require a reorganisation of social values to guarantee modernisation. This could be achieved by mixing traditional and artisan businesses with middle-class accommodation. He gave the examples of Florence, Siena, Venice and Rome as places where the historic centre was still populated by traditional families and businesses (how much these towns have since changed due to the impact of tourism). Only in that way, Giovannoni wrote, could historic town centres be successfully conserved and developed.
References:
[1] Giovannoni, G (1997) 'Vecchie Città ed Edilizia Nuova' (in 'Nuova Antologia', 1913), in F Gurrieri, ed 'Teoria e cultura del restauro dei monumenti e dei centri antichi', CLUSF, Florence.
[2] Giovannoni, G (1998) 'L'urbanisme Face Aux Villes Anciennes', Éditions du Seuil, Paris.
[3] 'Superfetazione' is defined by 'Dizionario La Reppublica .it' as the 'architectural body added to an existing structure, which disfigures the aesthetic point of view of a building or the surrounding environment'. (translation from the Italian).
[4] Fernández González, M (2014) 'Matar al Chino: entre la revolución urbanística y el asedio urbano en el barrio del Raval de Barcelona', Virus Editorial, Barcelona.
This article originally appeared in IHBC's Context 152, published in November 2017. It was written by Marc Piqué i Gascón, an architect at Philip Hughes Associates. In 2016 he was awarded a commendation in the Gus Astley Awards for his MSc work on 'Giovannoni's historic building and planning development conservation theories' at the University of Bath.
--Institute of Historic Building Conservation
Find out more
IHBC NewsBlog
IHBC FREE CPD Boost - Easy Access Webinar from Historic England and the IHBC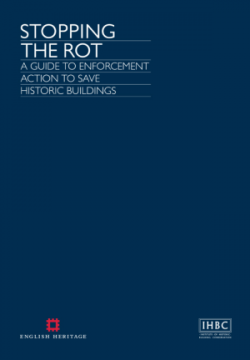 'Enhancing conservation areas & townscapes with S.215s', 13 December - numbers limited so book now!
---
IHBC Out of Context - CPD check-up and prize


'Who said that and what would you say back? FREE BS7913 for the best responses…
---
IHBC CPD boost: bite-sized briefings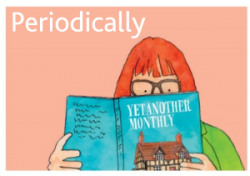 'Periodically', Bob Kindred's bite-sized briefings from the best of current heritage handbooks.
---
IHBC CPD Green Issue QuickQuiz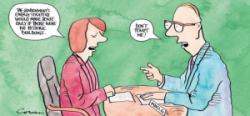 Do you know the ABCs of EPCs?
---
IHBC CPD Green Issue QuickQuiz Part 2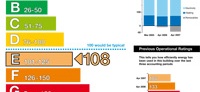 Do you know the ABCs of EPCs? - The answers! You tested your knowledge on energy performance certificates (EPC's) in the last Newsblog so now see how well you did!
---
IHBC at Listed Property Show London 2019 – FREE CPD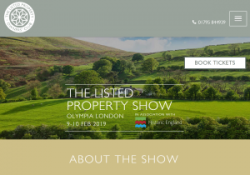 4 hours free CPD via IHBC and partners + lots more at the show in association with Historic England, on 9-10 February 2019 at London's Olympia.
---
IHBC launches new Toolbox Guidance Note for small traders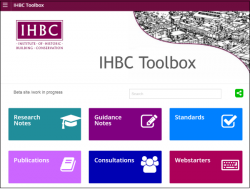 IHBC's latest Guidance Note in our Toolbox aims to provide sole practitioners and small traders with advice on taking on new work, offering 'Ten Red Flags' to watch out for.
---
Scotland - Historic Environment Audit (SHEA) 2018 is now out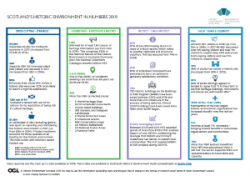 HES lead officer, Karen Robertson, has offered her personal blog looking at the trends and findings.
---
Slate Landscape of North-West Wales - preferred UNESCO World Heritage Site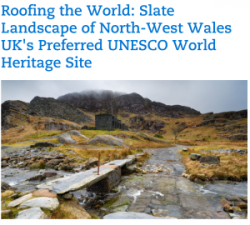 The Slate Landscape of North-West Wales will be the UK's next preferred nomination for UNESCO World Heritage Site status, Heritage Minister Michael Ellis announced recently.
---
Draft Parliamentary Buildings (Restoration and Renewal) Bill for Palace of Westminster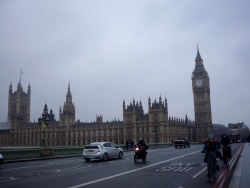 The draft Bill has been presented to allow 'interested parties the opportunity to consider the approach taken to the governance of the Restoration and Renewal Programme'.
---
APPG for Healthy Homes & Buildings White Paper published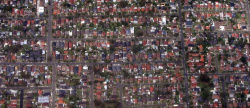 The White Paper highlights 'the need for a holistic approach to building design and renovation'.
---
Register English Community Assets on CAsE and you could win £100 gift voucher
The Architectural Heritage Fund (AHF) asks if you own or manage a community asset that you register it on the new Community Assets Exchange - you could win £100 gift voucher.
---
North of Tyne gets £600m devolution deal
Northern Powerhouse minister Jake Berry has confirmed a £600 million devolution deal for the North of Tyne. It is expected to generate £1.1 billion for the local economy.
---
Fifteen projects reach final of Heritage Angel Awards Wales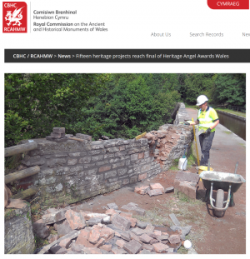 Fifteen outstanding examples of heritage achievement have been selected for a Heritage Angel Award by a panel of judges headed by Baroness Kay Andrews.
---
Entries open for 2019 John Betjeman award: Closing 26 Feb 2019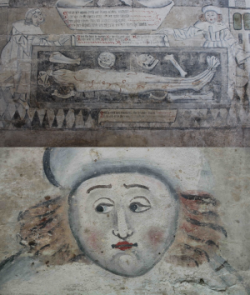 SPAB invites nominations for the award celebrating excellence in the repair to specific elements of places of worship of all denominations and faiths in England and Wales.
---
Civic Voice: Guidance tool for communities to identify local heritage assets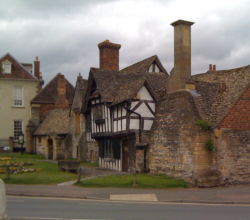 A resource developed as part of Civic Voice's Big Conservation Conversation and their 'Local Heritage List' campaign.
---
The economic value of culture - a benefit transfer study on museums in England
New research has been published to help understand the visitor and non-visitor value of cultural engagement at 4 cultural institutions in England – is this transferrable?
---
Former housing minister Nick Raynsford issues warning on planning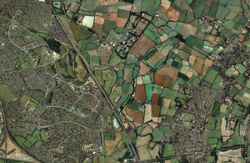 He writes that it has been reduced to a 'chaotic patchwork' of responsibilities which is not compatible with promoting the health, wellbeing and civil rights of communities.
---
DCMS revises - Principles of Selection for Listed Buildings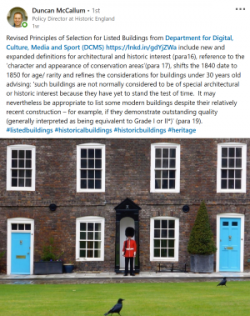 The Department for Digital, Culture, Media and Sport (DCMS) has issued its revised 'Principles of Selection for Listed Buildings' with new dates, definitions and more.
---
Specialist contractors call for government regulation of the construction industry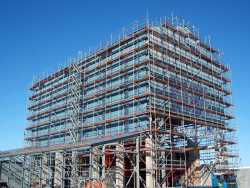 The chairman of the Specialist Engineering Contractors' (SEC) Group wants to government to set up a statutory authority to regulate construction industry practice.
---
Brexit skills shortages - survey

Add your company's take to the largest-ever poll on Brexit skills shortages.
---
Slow progress on encouraging female apprentices to construction industry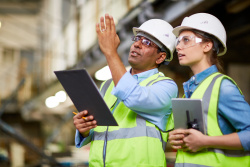 With 88% male in 2016/17 industry initiatives to encourage young women to join the construction industry do not appear to be making much headway.
---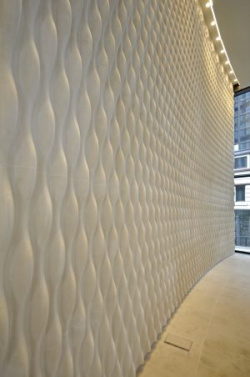 Water-jet cutting of stone changes the industry, but only so far!
---
Nuclear archive wins Andrew Doolan Best Building in Scotland Award for 2018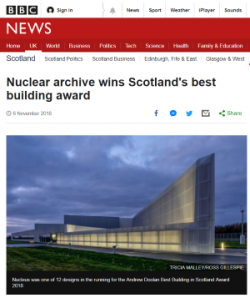 A national archive for the civil nuclear industry by Reiach & Hall Architects has won a top Scottish architecture prize: the Andrew Doolan Best Building in Scotland Award for 2018.