Concrete frame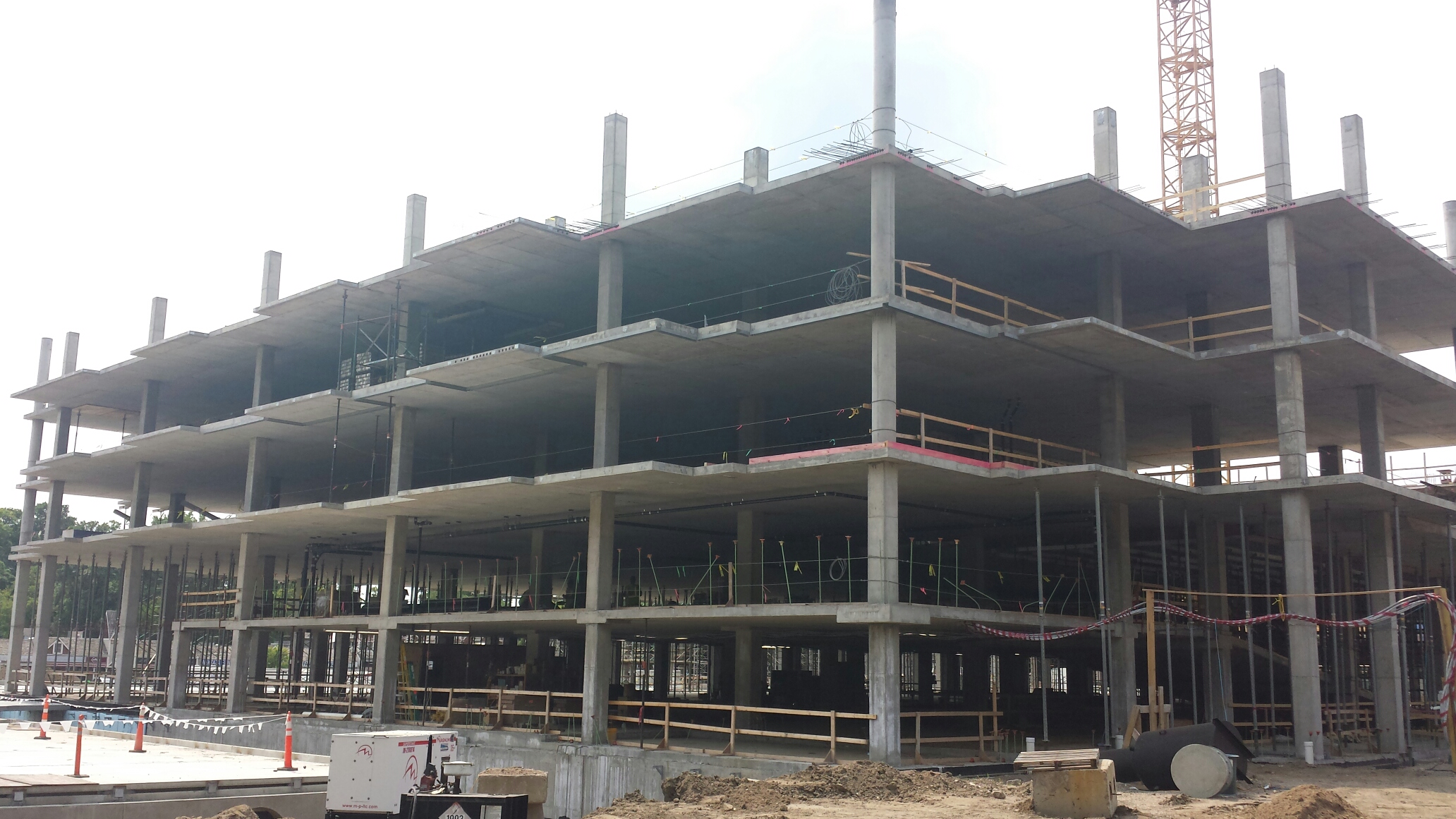 A concrete frame is a common form of structure, comprising a network of columns and connecting beams that forms the structural 'skeleton' of a building. This grid of beams and columns is typically constructed on a concrete foundation and is used to support the building's floors, roof, walls, cladding and so on.
Beams are the horizontal load-bearing members of the frame. They are classified as either:
Columns are the vertical members of the frame, and are the building's primary load-bearing element. They transmit the beam loads down to the foundations.
The materials that can be used as walls for concrete frame structures are numerous, including heavyweight masonry options (e.g. brick, blockwork, stone), and lightweight options (e.g. drywall, timber). Similarly, any kind of cladding materials can be used to clad concrete frame structures.
Since concrete has little tensile strength, it generally needs to be reinforced. Rebar, also known as reinforcement steel (or reinforcing steel), is a steel bar or mesh of steelwires used to strengthen and hold the concrete in tension. To improve the quality of the bond with the concrete, the surface of rebar is often patterned. For more information see: Rebar
Concrete frames can be precast (manufactured off site), or cast on site.
Precast concrete frames are typically used for single-storey and low-rise structures. The concrete members are transported to site where a crane then lifts and places them into position to construct the frame:
For more information, see Precast connections.
Prestressed concrete is a structural material that allows for predetermined, engineering stresses to be placed in members to counteract the stresses that occur when they are subject to loading. It combines the high strength compressive properties of concrete with the high tensile strength of steel.
For more information see: Prestressed concrete.
Concrete members can be formed on site with the use of formwork. This is a a temporary mould into which concrete is poured. Traditional formwork is fabricated using timber, but it can also be constructed from steel, glass fibre reinforced plastics and other materials. Shuttering is perhaps the most popular type of formwork and is normally constructed on site using timber and plywood.
For more information see: Formwork
Slip form is a method of construction in which concrete is poured into the top of a continuously moving formwork. As the concrete is poured, the formwork is raised vertically at a speed which allows the concrete to harden before it is free from the formwork at the bottom.. Slip form is most economical for structures over 7 storeys high such as bridges and towers, as it is the fastest method of construction for vertical reinforced concrete structures, but it can also be used for horizontal structures such as roadways.
For more information see: Slip form.
[edit]
Find out more
IHBC NewsBlog
Red Tape is Strangling our High Streets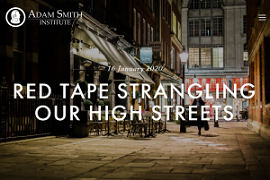 A new paper from the Adam Smith Institute argues that the problem with the High Street has been totally misunderstood, saying that we need to reform restrictive planning rules and reject a policy of managed decline to reinvigorate our town centres.
---
Calculating the full cost of energy used by buildings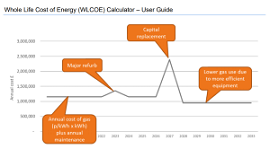 The Whole Life Cost of Energy (WLCoE) calculator – issued by government in BETA form – is intended to help building owners and operators to understand the full financial cost of the energy their buildings use, and welcomes feedback
---
England's heritage worth £31Bn: New Historic England report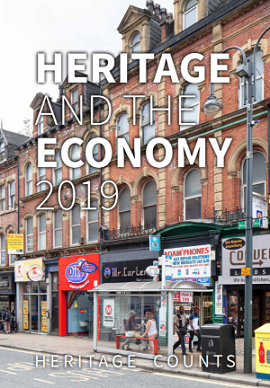 New research published by Historic England (HE) shows the value of heritage to England's economy as it contributes to economic prosperity and growth through jobs in the heritage and construction sectors and from tourism.
---
Part of Roman wall in Chester Collapses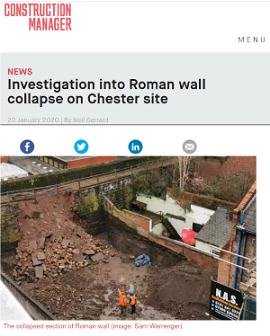 Investigations have begun into what caused part of Chester's Roman city wall to collapse during construction work.
---
Audit on new housing in England: Design overwhelmingly 'mediocre' or 'poor'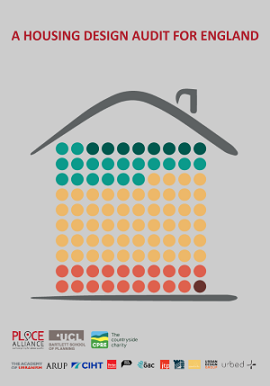 Though conservation professionals' skills in understanding, defining and explaining local character and architecture can help inform new residential design.
---
Historic England's '21 Fascinating Places Listed in 2019'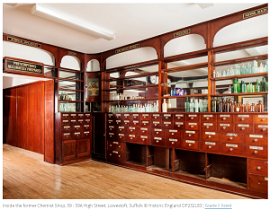 Over 500 historic places have been added to the National Heritage List for England (NHLE) in 2019 and Historic England (HE) has showcased 21 highlights.
---
UK's iconic first red public telephone box upgraded to GII*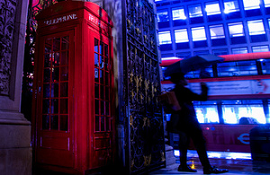 The K2 prototype telephone box situated outside the Royal Academy in London – built as part of the 1924 competition that gave rise to the iconic design and first listed at Grade II in 1986 – has had its listing upgraded to Grade II*.
---
Historic England publishes guidance on BIM for Heritage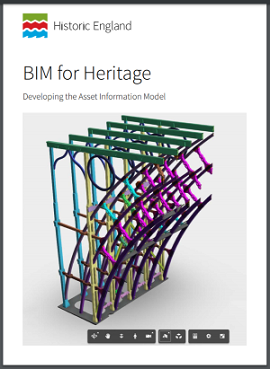 The second in a series focusses on developing the Asset Information Model (AIM).
---
High Streets Face a Bleak Future Without Rethinking Regeneration Strategies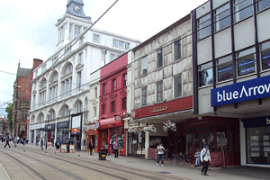 Reflecting issues that will be encountered across the IHBC's June 2020 Brighton School, think tank Centre for Cities argues for High Street success.
---
Take a look inside the first flat in the iconic Battersea Power Station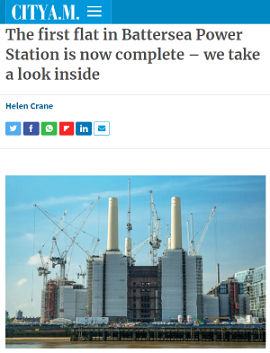 City A.M took a tour of the first apartment to be completed within the original grade II*-listed power station with designer Tim Boyd of Michaelis Boyd – which also designed the interiors for Soho House and the Groucho Club – and Battersea Power Station's UK sales director Georgia Siri.
---
Retrofit scheme named World Building of the Year at WAF 2019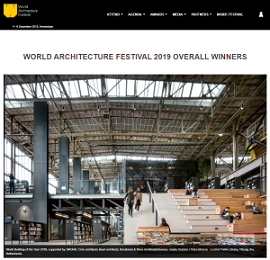 A conversion of a locomotive hangar into a public library is the first retrofit to win the top prize at the World Architecture Festival (WAF).
---
Historic England Updates Technical Conservation Guidance and Research Doc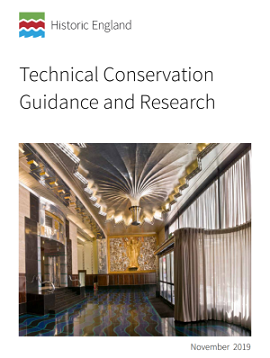 New guidance and research includes: Lightning Protection, Church Roof Replacement using Terne-coated SS, the conservation of Fibrous Plaster, and more.
---