Concrete frame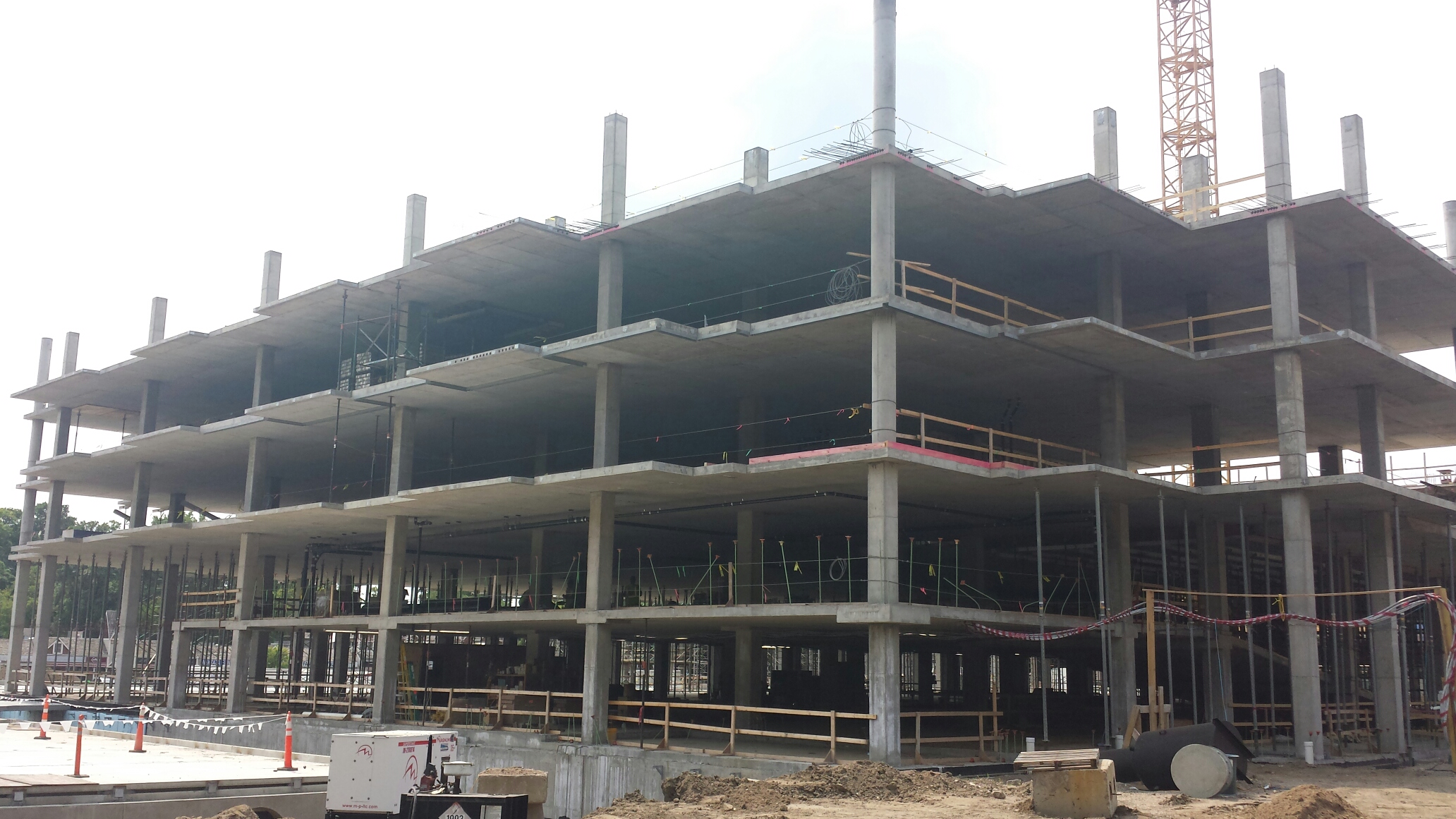 A concrete frame is a common form of structure, comprising a network of columns and connecting beams that forms the structural 'skeleton' of a building. This grid of beams and columns is typically constructed on a concrete foundation and is used to support the building's floors, roof, walls, cladding and so on.
Beams are the horizontal load-bearing members of the frame. They are classified as either:
Columns are the vertical members of the frame, and are the building's primary load-bearing element. They transmit the beam loads down to the foundations.
The materials that can be used as walls for concrete frame structures are numerous, including heavyweight masonry options (e.g. brick, blockwork, stone), and lightweight options (e.g. drywall, timber). Similarly, any kind of cladding materials can be used to clad concrete frame structures.
Since concrete has little tensile strength, it generally needs to be reinforced. Rebar, also known as reinforcement steel (or reinforcing steel), is a steel bar or mesh of steelwires used to strengthen and hold the concrete in tension. To improve the quality of the bond with the concrete, the surface of rebar is often patterned. For more information see: Rebar
Concrete frames can be precast (manufactured off site), or cast on site.
Precast concrete frames are typically used for single-storey and low-rise structures. The concrete members are transported to site where a crane then lifts and places them into position to construct the frame:
For more information, see Precast connections.
Prestressed concrete is a structural material that allows for predetermined, engineering stresses to be placed in members to counteract the stresses that occur when they are subject to loading. It combines the high strength compressive properties of concrete with the high tensile strength of steel.
For more information see: Prestressed concrete.
Concrete members can be formed on site with the use of formwork. This is a a temporary mould into which concrete is poured. Traditional formwork is fabricated using timber, but it can also be constructed from steel, glass fibre reinforced plastics and other materials. Shuttering is perhaps the most popular type of formwork and is normally constructed on site using timber and plywood.
For more information see: Formwork
Slip form is a method of construction in which concrete is poured into the top of a continuously moving formwork. As the concrete is poured, the formwork is raised vertically at a speed which allows the concrete to harden before it is free from the formwork at the bottom.. Slip form is most economical for structures over 7 storeys high such as bridges and towers, as it is the fastest method of construction for vertical reinforced concrete structures, but it can also be used for horizontal structures such as roadways.
For more information see: Slip form.
[edit]
Find out more
IHBC NewsBlog
IHBC's first Virtual School a Marked Success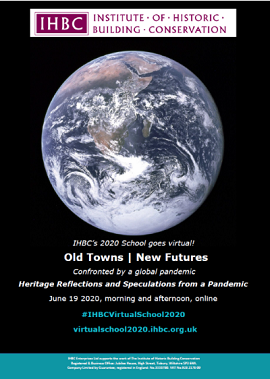 The first 'Virtual School' hosted by the IHBC was launched on 19 June with lead speakers covering pandemic-related topics shaping valued places over two sessions.
---
MPs are Asked for Views on £4bn Parliament Restoration Plan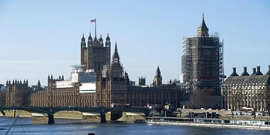 MPs and peers are being asked for their views on the planned restoration and renewal of the Houses of Parliament.
---
Ireland National Heritage Week: 15-23 August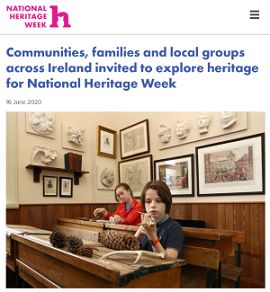 Plans are in place for a modified National Heritage Week for Ireland, which take into account ongoing restrictions on events and gatherings due to COVID-19.
---
Grimsby's historic Ice Factory thrown new survival lifeline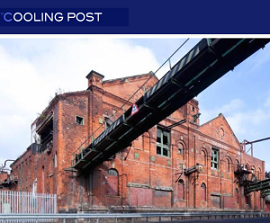 Opened in 1901, and derelict for the last 30 years, the Grimsby Ice Factory is the earliest and largest known surviving ice factory in the world. It still contains an array of historic ice making equipment including four J&E Hall ammonia compressors installed in 1931.
---
Risk Assessments and Contractual Impact from CIAT

A note on contractual obligations under the current COVID-19 pandemic has been issued by The Chartered Institute of Architectural Technologists(CIAT).
---
RTPI calls on government to issue planning guidance to prevent development delays

The Royal Town Planning Institute (RTPI) has called on the government to urgently issue planning guidance to prevent unnecessary delays to development from the pandemic.
---
How to Enjoy Heritage from Home, from the Heritage Fund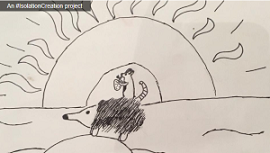 The Heritage Fund has put together a list of heritage-inspired activities to be done from home.
---
Listed Property Owners Club's Spring Checklist for Buildings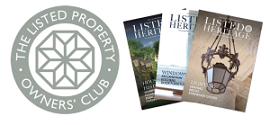 Spring is a good time to stand back and consider any building repairs that are required over the next 12 months, notes the LPOC, and regular inspection and maintenance is the key to keeping homes in good repair, as per its accessible step-by-step guidance.
---
Firefighters tackle blaze at converted Grade II listed former mill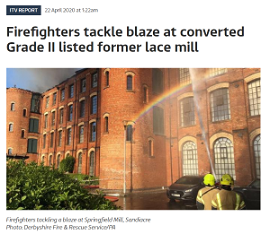 Derbyshire Fire and Rescue Service said "rapid and effective firefighting" had saved three quarters of the mill – which is now apartments.
---
Thieves take advantage of lockdown to steal lead from church roof in Halsham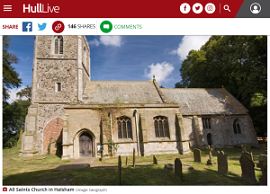 Police have appealed for witnesses after thieves stole lead from the roof of All Saints Church in Halsham near Hedon during the coronavirus lockdown.
---
IHBC's CPD Circular provides info on digital CPD opportunities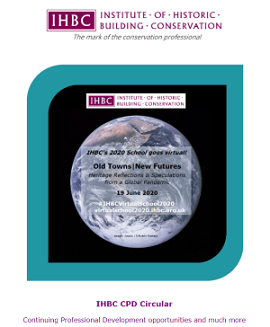 The regular newsletter showcases the IHBC's own Continuing Professional Development (CPD) content as well as online opportunities from 'IHBC Recognised CPD Providers' and other conservation related training and events.
---
Frank Lloyd Wright houses offer virtual tours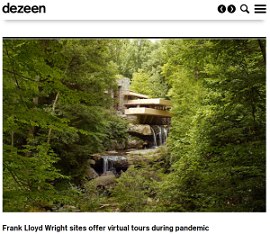 To make sure the public still has access to twelve of those famous works, #WrightVirtualVisits has been launched, which offers virtual tours of 12 iconic houses.
---