Liverpool world heritage site status - who is to blame?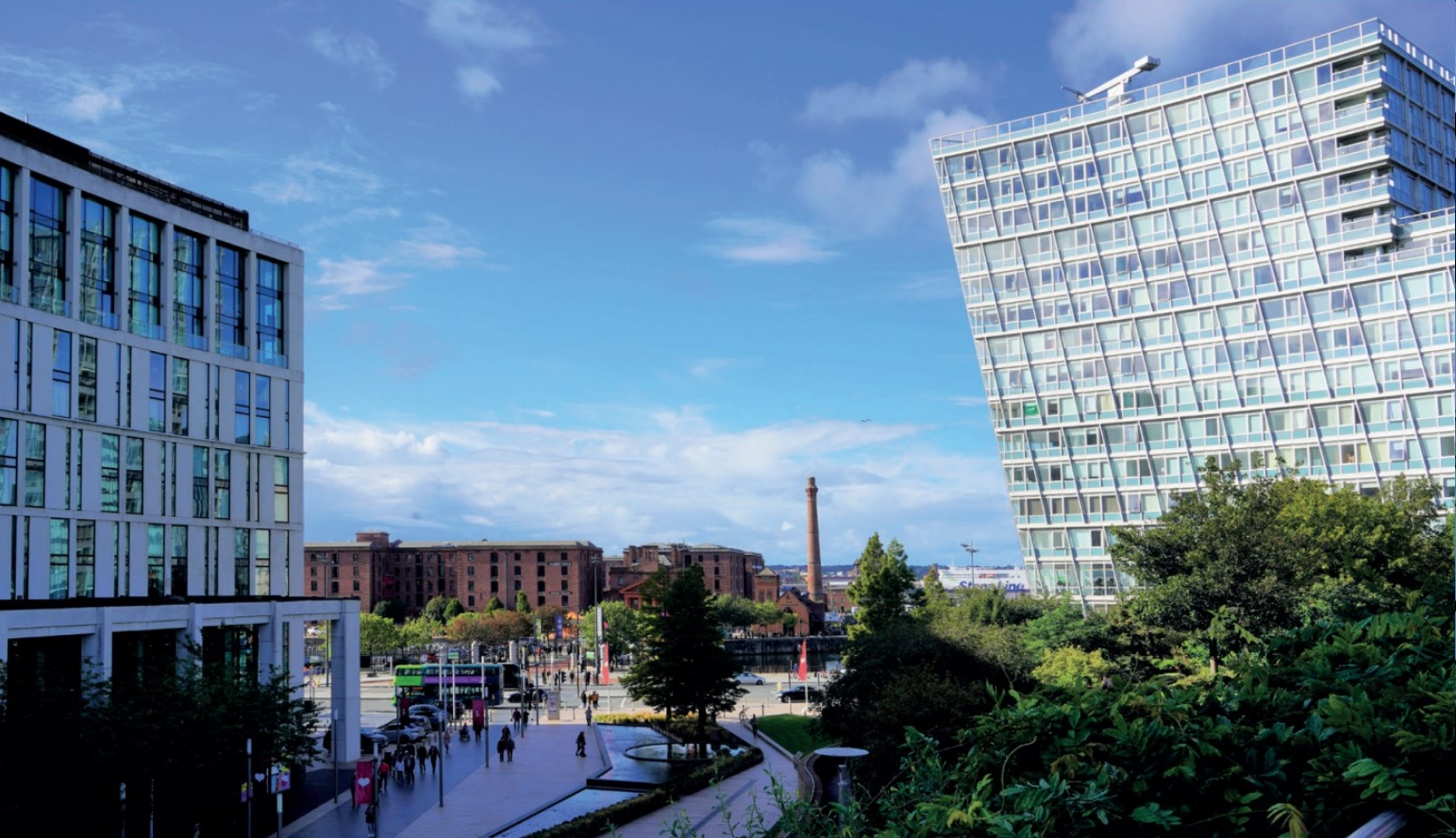 Albert Dock and Liverpool One: the new tower block on the right was controversially truncated to meet the requirements of English Heritage (Photo: Peter de Figueiredo).
Introduction
The decision taken by Unesco in July 2021 to remove Liverpool's world heritage site status has been well documented. It followed well-publicised difficulties with the city council's planning, regeneration and highways functions, with government-appointed commissioners being brought in, a new mayor being elected, and a new cabinet being appointed. Reactions have tended to be polarised, with criticism focused on the city council, Unesco or the UK government, or combinations of these.
Those blaming Liverpool City Council for the loss of world heritage status focus on the decision to approve a new Everton Stadium on Bramley Moore Dock, involving filling in of the historic dock. This, added to tall building concerns, provoked the Unesco decision. The quality of some other recent development has also been questioned. It has been claimed that some in the city council considered that world heritage status was a barrier to growth. The choice of a site that involved filling in the historic dock was undoubtedly controversial in terms of heritage, culture and place. The city council would point to significant economic benefits and widespread public support for a new stadium. This included support from Merseyside Civic Society.
The proposal comes from Peel and Everton Football Club. Everton had been looking at sites on or near to the waterfront for some time. This placed the city council in a position of having to balance Unesco's concerns over filling in the dock with its aspirations for regenerating the waterfront, in the context of serious challenges to economic viability. The dilemma for elected decision makers is clear. What is less clear is the extent to which the council was in a reactive position or was complicit in the choice of site. That said, there is a clearly a strategic case for the siting of the stadium, not least to separate the regeneration area from existing industry.
The dynamic between Unesco, the city council and the UK government has to be considered. Unesco expressed general concern over the UK's planning system in terms of heritage protection. The UK government was asked to call in the Bramley Dock planning application, but declined to do so, despite the issues of national and international importance. There has been some suggestion that Unesco used Liverpool as a tactic to warn the UK government. That is a very serious allegation, but difficult to prove.
Those who criticise Unesco would point to a narrow cultural focus, and a failure to consider economic realities or the wider social, economic and environmental context. Serious questions are raised by a remote body making a decision that affects residents and businesses, without proper consultation. The same applies to a failure to consider the economic context of the waterfront and the economic impacts of removing world heritage status. The timing of Unesco's decision has also surprised some, given the recent changes of leadership within the city council and the uncertain economic impacts of the pandemic.
There can be no question that the scale of the transformation of Liverpool's city centre over more than three decades has been dramatic. The city has come a long way since the debates over managed decline in the 1980s. However, there has been some criticism that regeneration efforts have focused on the city centre, while the north and other parts of Liverpool have been neglected.
It is impossible to understand Liverpool City Centre's regeneration without appreciating the transformative power of its heritage. The regeneration of the Albert Dock was a catalyst to the later transformations, helping the city to challenge negative perceptions, and create business and investor confidence. In terms of creating such confidence, the world heritage status was a gift. Peripheral historic areas have also provided flexible and affordable floorspace for business and enterprise. Heritage continues to be a catalyst, for example in the regeneration of Stanley Dock. In 2015, the RTPI named the Liverpool Waterfront as Britain's greatest place, based both on the historic environment and on recent buildings and spaces.
Liverpool has made substantial progress on reducing the proportion of buildings at risk from 13 per cent in 2000 to 2.5 per cent today. This impressive achievement demonstrates a virtuous relationship between heritage conservation and economic growth. Liverpool does not have to choose between growth and heritage. Heritage helps to achieve sustainable economic and physical regeneration. Nonetheless, some have argued that loss of world heritage status is beneficial, although there appears to be little evidence for that. The developers who have welcomed the loss of world heritage status are not necessarily the ones who will deliver the quality of development and regeneration required to take Liverpool to the next level. Higher quality thresholds for development are a factor in the more successful cities, while acceptance of substandard development can lock an area into a cycle of low expectation and underachievement.
Media coverage has tended to be polarised when it comes to the quality of development in Liverpool, with some suggesting that it is all good or all bad. In reality the quality of development, including tall buildings, has been variable, ranging from international exemplar to mediocre.
Intervention by heritage bodies has not always been beneficial. For example, the reduction in height by a few storeys of One Park West led to an unbalanced and less satisfactory composition. Nor has there always been an understanding of the nature of the heritage itself, especially 20th-century heritage. The Liver Building was an example of high-rise, Chicago-style development, imported on to the Liverpool waterfront. It is now celebrated as one of the 'Three Graces'.
Unesco's negative reaction to an early CGI (computer-generated image) showing high buildings across the waterfront appears to have led to later CGIs showing lower, but bland, designs. The debate should be about actual development, not CGI.
Implications
Unesco's decision raises a fundamental question over the purpose of world heritage sites. World heritage designation recognises the universal value of heritage in a global context. However, the decision to remove world heritage status on the basis of how heritage is managed appears to shift Unesco's focus to a management-monitoring function, rather like blue flag status for beaches. This blurring of the purpose of designation has led to inconsistency of approach. It is clear that the Liverpool site still merits world heritage designation on the basis of its universal value, despite Unesco's concerns over its management.
A narrow cultural ethos is not sensible in complex urban centres, and can actually undermine conservation of the historic environment. It is necessary to consider the wider social, economic and environmental context of heritage. Heritage bodies that fail to consider the wider context and impacts of their decisions, or to engage with those affected, are not acting sustainably.
There are also questions of how realistic world heritage sites are in complex urban areas with viability challenges. If the focus of world heritage designation is now on management, understanding of economic context is fundamental, yet it appears not to have been a factor in Unesco's decision. The greatest threat to Liverpool's heritage arises from challenges relating to viability. In cities like Liverpool, an uncompromising approach to heritage is not likely to result in effective conservation, just as an indiscriminate acceptance of development of any quality will not lead to the best economic outcomes.
World Heritage UK, which describes itself as 'the only organisation exclusively focused on world heritage in the UK, and the only one that is led by the sites themselves, reflecting a community-driven approach that has proven effective at many sites and which is favoured by Unesco', regretted the loss of world heritage status. 'This action will be damaging to the credibility of the world heritage sector in the UK and elsewhere,' it wrote.
World Heritage UK had suggested amending the boundary of the world heritage site as a potential way forward, but to no avail. There are many who have the view that the boundary was drawn too widely. It is unclear why amendment of the boundary was not considered by Unesco.
In terms of protecting Liverpool's heritage, world heritage status is a material consideration in planning decisions, so this has been lost. However, much of the protection has always been from national and local designations, including listing, conservation area designation and scheduling. These designations remain. The more serious implication of loss of world heritage status is perhaps the loss of marketing potential, possible access to funding, and harm to business and investor confidence.
Conclusions
The false dichotomy between heritage and growth needs to be challenged. For the city's new leadership, heritage can provide part of the solution to making the city more competitive and attractive to investment. For the UK government, the reluctance to intervene needs to be questioned. It is down to government to ensure that heritage protection for world heritage sites is sufficient. That is not to say that current provisions are necessarily insufficient. There are fundamental questions over Unesco's decision, and over the organisation's legitimacy and democratic deficit. The purpose of world heritage designation has become blurred. It is unclear whether designation is based on heritage value or management, or whether heritage management is considered in narrow cultural or real-world terms.
Was Unesco right to be concerned over tall buildings? Yes, but over the quality and location of tall buildings, rather than opposing them in principle. Were there problems with Liverpool's planning and regeneration functions? We now know that there were, and that these resulted in complete change in political leadership. Was Liverpool City Council right to approve the Everton scheme? There will never be consensus over this, but the decision was taken by elected representatives, following consultation, and taking account of a range of social, economic and environmental factors.
Was Unesco right to be concerned over the infilling of the historic dock? Of course; anyone with an interest in heritage would share that concern, even some of the people who supported the scheme on balance. Was Unesco's response appropriate, constructive and proportionate? Clearly not. It raises fundamental questions over Unesco's legitimacy, and whether it is fit for purpose in a world facing complex and fast-changing challenges. Does Unesco have the in-house skills to consider management of world heritage sites? The Liverpool decision does little to provide reassurance.
---
This article originally appeared as 'Liverpool's long and winding road in Context 170, published by the Institute of Historic Building Conservation (IHBC) in December 2021. It was written by Dave Chetwyn, managing director of Urban Vision Enterprise CIC, chair of the board of the National Planning Forum, and IHBC consultations and outreach secretary.
Thanks to Liverpool City Council, Merseyside Civic Society, Ian Wray of the Heseltine Institute and Gerry Proctor of Engage Liverpool.
--Institute of Historic Building Conservation
IHBC NewsBlog
Bristol Harbourside landmark Canons House gets GII listing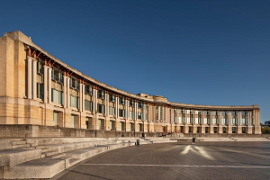 Canons House, a landmark building on Bristol Harbourside, has been awarded Grade II (GII) listed status having been built as a regional headquarters for Lloyds Bank between 1988 and 1991 (Arup)
---
BRE/BEIS project to modernise home energy rating scheme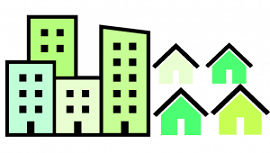 The Building Research Establishment (BRE) has announced a new project with the Department for Business, Energy and Industrial Strategy (BEIS) to improve and modernise the home energy rating scheme used to measure the energy and environmental performance of UK homes.
---
Interdisciplinary IHBC accreditation recognised by CSCS for PQP Cards

Sector lead the Construction Skills Certification Scheme (CSCS) has recognised the IHBC's professional accreditation and support (CPD etc.) in awarding its PQP (Professionally Qualified Person) cards.
---
IHBC Heritage Marketplace provides learning-led virtual engagement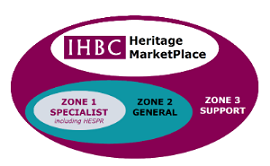 The IHBC's 2022 Aberdeen School Heritage MarketPlace (4.30-7.30PM, 15 June) is designed to extend the scope of a traditional IHBC School exhibition floor.
---
Unearthing the history of Gloucester's 'the Fleece' Hotel starts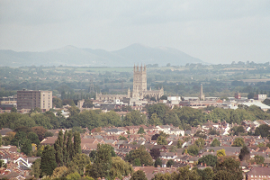 Work to repair a fire-hit medieval hotel in Gloucester is underway as crews have started work to strip back some of the modern trappings and reveal the historic framework.
---
Booking Open for IHBC Annual School: Aberdeen, 16-18 June 2022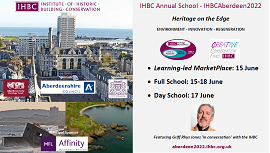 Options for in-person and virtual delegates to explore 'heritage on the edge' across up to 4 days of IHBC engagement & learning.
---
European Heritage Heads Forum statement on Ukraine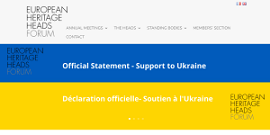 The Secretariat to the European Heritage Heads Forum has has coordinated its declaration of solidarity and support for Ukraine's cultural heritage institutions.
---
Welcome to #IHBC25 – 25 years since we turned professional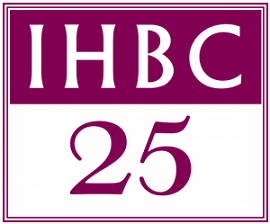 2022 will see the IHBC mark a quarter of a century since our incorporation as a professional body supporting and accrediting built and historic environment conservation specialists. We're kick-starting it by inviting your ideas on how to mark this special year!
---
IHBC launches new Guidance Note on 'Design sources for historic building conservation'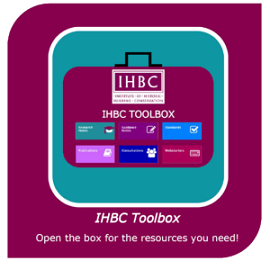 The IHBC's latest Guidance Note adds to the institute's open-access, online practitioner's Toolbox.
---
IHBC at COP26 - Conserving our Places Conserves our Planet - Podcast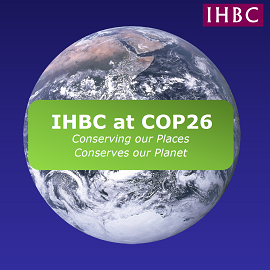 The IHBC seeks to raise awareness and understanding of how building conservation philosophy and practice contributes towards meeting the challenge of climate change.