Digital media and the post-pandemic town
Historic towns, and the people who plan, manage and conserve them, are facing the impact of both the pandemic and the continuing development of the internet and digital media.
A couple of years ago I was asked what technical innovation had most impact on the historic environment. I replied that the continuing development and use of the internet and digital media was having the highest impact, as it was changing live/work, shopping and recreational patterns. This would impact on historic town centres, creating a need to continually adapt. I had no idea what was going to happen in 2020, accelerating such trends to an extent that is off the scale. The implications of these changes for historic towns and cities are starting to become clear.
This is not just about technical innovation, but the sudden much more widespread use of existing infrastructure. Meetings do not involve everyone being in the room. Online media are now widely used to support work meetings between geographically dispersed and increasingly casually dressed people.
This has allowed people to get used to different patterns of working, including working at home. The daily commute has proved to be unnecessary, at least for part of the week. There are weekly announcements from public, private and government bodies that are looking to downsize their office accommodation. There are no reliable estimates on the longer-term adjustment of demand for offices, but some of the changes will stick after the pandemic. This means less demand for office space and a need to repurpose vacant floorspace, sometimes involving conversion of historic building fabric. There are also implications in terms of the number of people travelling into, and using, historic centres.
Inevitably, some office space will be converted to residential. Repopulation or population is a tried and tested approach to town centre regeneration, and it will help to offset any potential reduction in the office working population. Permitted development rights to support such changes of use are in place and are adapting, although these will not necessarily deliver the quality of accommodation and supporting infrastructure required. Such rights do not extend to works requiring listed building consent.
Some high streets were already suffering from shifts to on-line retail before the pandemic, and it has been recognised for some time that the future of the high street increasingly depends on non-retail activities. These include food and drink and a range of community, recreational and cultural activities. The pandemic has accelerated these trends and led to the loss of large and small businesses, from international and national chains to local independents.
Hospitality is a dynamic sector, which may recover rapidly after the pandemic. But the retraction of retail and resulting vacancies will be harder to address. Those historic properties and cultural venues that can survive the crisis are likely to recover quickly, providing any longer-term distancing requirements do not compromise their viability.
Some measures were already in place to address high street challenges, including the High Street Futures Fund and the High Street Task Force. These have turned out to be timely. More recent responses from government have been questionable. The creation of use class E and recently announced permitted development rights to allow shops to change to residential use have been widely criticised. Keeping ground-floor units in town centre-type uses has been a common theme for local plans, neighbourhood plans and other strategies for high-street regeneration. Prior approval measures have been proposed for conservation areas and in other circumstances.
The changes to work patterns have also affected heritage and built environment professionals. Much work can be undertaken remotely through digital media, but site visits have been a challenge. Only so much can be observed through Google Maps and Google Earth. The real challenges for heritage professional are in enabling, designing, delivering or regulating the large-scale transformations required to allow town and city centres to reinvent themselves and thrive in the future. This will involve creative and informed judgements, from strategic matters to the detail of interventions in historic fabric.
The changes in live/work patterns are likely to have welcome longer-term benefits in terms of sustainability and addressing the challenges of climate change. But harm to historic centres could lead to less sustainable patterns. Historic centres are often highly accessible, providing permeable environments for pedestrians, high-density development, and a range of facilities close to one another.
The past year has represented a step change for historic centres: one of the most serious challenges in living memory for heritage professionals and others. This has implications for skills and capacity. There are real opportunities for historic towns and cities, but also an unprecedented risk of harm.
Politicians at all levels must understand the value of historic environments, including their economic value and their ability to help centres regenerate. The IHBC has been involved in the establishment of the Conservation, People and Places All Party Parliamentary Group. The first inquiry focuses on wider values of heritage, including economic value and sustainability. Never has there been a more critical time for this to be appreciated.
---
This article originally appeared in Context 168, published by the Institute of Historic Building Conservation (IHBC) in June 2021. It was written by Dave Chetwyn, managing director of Urban Vision Enterprise, chair of the board of the National Planning Forum, High Street Task Force expert and IHBC communications and outreach secretary.
--Institute of Historic Building Conservation
IHBC NewsBlog
Common Commitment to all Ireland's heritage – North South Agreement on Vernacular Heritage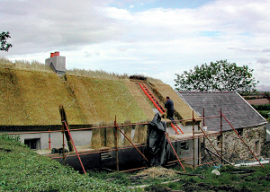 An 'All-Island' commitment to Ireland's vernacular heritage has been established with the signing of the North South Agreement on Vernacular Heritage, supporting traditional buildings etc.
---
Bristol Harbourside landmark Canons House gets GII listing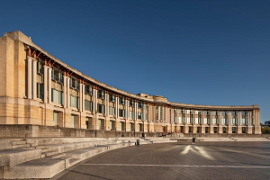 Canons House, a landmark building on Bristol Harbourside, has been awarded Grade II (GII) listed status having been built as a regional headquarters for Lloyds Bank between 1988 and 1991 (Arup)
---
BRE/BEIS project to modernise home energy rating scheme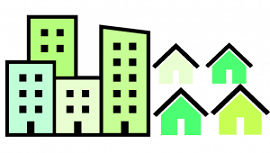 The Building Research Establishment (BRE) has announced a new project with the Department for Business, Energy and Industrial Strategy (BEIS) to improve and modernise the home energy rating scheme used to measure the energy and environmental performance of UK homes.
---
Interdisciplinary IHBC accreditation recognised by CSCS for PQP Cards

Sector lead the Construction Skills Certification Scheme (CSCS) has recognised the IHBC's professional accreditation and support (CPD etc.) in awarding its PQP (Professionally Qualified Person) cards.
---
IHBC Heritage Marketplace provides learning-led virtual engagement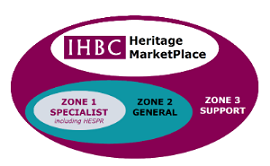 The IHBC's 2022 Aberdeen School Heritage MarketPlace (4.30-7.30PM, 15 June) is designed to extend the scope of a traditional IHBC School exhibition floor.
---
Unearthing the history of Gloucester's 'the Fleece' Hotel starts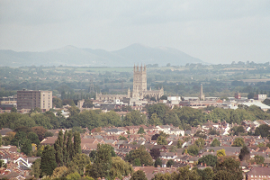 Work to repair a fire-hit medieval hotel in Gloucester is underway as crews have started work to strip back some of the modern trappings and reveal the historic framework.
---
Booking Open for IHBC Annual School: Aberdeen, 16-18 June 2022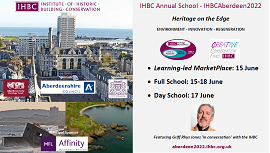 Options for in-person and virtual delegates to explore 'heritage on the edge' across up to 4 days of IHBC engagement & learning.
---
European Heritage Heads Forum statement on Ukraine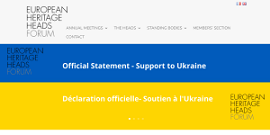 The Secretariat to the European Heritage Heads Forum has has coordinated its declaration of solidarity and support for Ukraine's cultural heritage institutions.
---
Welcome to #IHBC25 – 25 years since we turned professional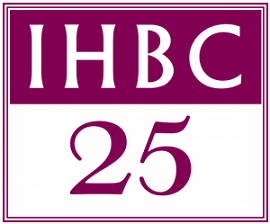 2022 will see the IHBC mark a quarter of a century since our incorporation as a professional body supporting and accrediting built and historic environment conservation specialists. We're kick-starting it by inviting your ideas on how to mark this special year!
---
IHBC launches new Guidance Note on 'Design sources for historic building conservation'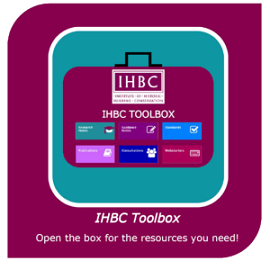 The IHBC's latest Guidance Note adds to the institute's open-access, online practitioner's Toolbox.