Digital media and the post-pandemic town
Historic towns, and the people who plan, manage and conserve them, are facing the impact of both the pandemic and the continuing development of the internet and digital media.
A couple of years ago I was asked what technical innovation had most impact on the historic environment. I replied that the continuing development and use of the internet and digital media was having the highest impact, as it was changing live/work, shopping and recreational patterns. This would impact on historic town centres, creating a need to continually adapt. I had no idea what was going to happen in 2020, accelerating such trends to an extent that is off the scale. The implications of these changes for historic towns and cities are starting to become clear.
This is not just about technical innovation, but the sudden much more widespread use of existing infrastructure. Meetings do not involve everyone being in the room. Online media are now widely used to support work meetings between geographically dispersed and increasingly casually dressed people.
This has allowed people to get used to different patterns of working, including working at home. The daily commute has proved to be unnecessary, at least for part of the week. There are weekly announcements from public, private and government bodies that are looking to downsize their office accommodation. There are no reliable estimates on the longer-term adjustment of demand for offices, but some of the changes will stick after the pandemic. This means less demand for office space and a need to repurpose vacant floorspace, sometimes involving conversion of historic building fabric. There are also implications in terms of the number of people travelling into, and using, historic centres.
Inevitably, some office space will be converted to residential. Repopulation or population is a tried and tested approach to town centre regeneration, and it will help to offset any potential reduction in the office working population. Permitted development rights to support such changes of use are in place and are adapting, although these will not necessarily deliver the quality of accommodation and supporting infrastructure required. Such rights do not extend to works requiring listed building consent.
Some high streets were already suffering from shifts to on-line retail before the pandemic, and it has been recognised for some time that the future of the high street increasingly depends on non-retail activities. These include food and drink and a range of community, recreational and cultural activities. The pandemic has accelerated these trends and led to the loss of large and small businesses, from international and national chains to local independents.
Hospitality is a dynamic sector, which may recover rapidly after the pandemic. But the retraction of retail and resulting vacancies will be harder to address. Those historic properties and cultural venues that can survive the crisis are likely to recover quickly, providing any longer-term distancing requirements do not compromise their viability.
Some measures were already in place to address high street challenges, including the High Street Futures Fund and the High Street Task Force. These have turned out to be timely. More recent responses from government have been questionable. The creation of use class E and recently announced permitted development rights to allow shops to change to residential use have been widely criticised. Keeping ground-floor units in town centre-type uses has been a common theme for local plans, neighbourhood plans and other strategies for high-street regeneration. Prior approval measures have been proposed for conservation areas and in other circumstances.
The changes to work patterns have also affected heritage and built environment professionals. Much work can be undertaken remotely through digital media, but site visits have been a challenge. Only so much can be observed through Google Maps and Google Earth. The real challenges for heritage professional are in enabling, designing, delivering or regulating the large-scale transformations required to allow town and city centres to reinvent themselves and thrive in the future. This will involve creative and informed judgements, from strategic matters to the detail of interventions in historic fabric.
The changes in live/work patterns are likely to have welcome longer-term benefits in terms of sustainability and addressing the challenges of climate change. But harm to historic centres could lead to less sustainable patterns. Historic centres are often highly accessible, providing permeable environments for pedestrians, high-density development, and a range of facilities close to one another.
The past year has represented a step change for historic centres: one of the most serious challenges in living memory for heritage professionals and others. This has implications for skills and capacity. There are real opportunities for historic towns and cities, but also an unprecedented risk of harm.
Politicians at all levels must understand the value of historic environments, including their economic value and their ability to help centres regenerate. The IHBC has been involved in the establishment of the Conservation, People and Places All Party Parliamentary Group. The first inquiry focuses on wider values of heritage, including economic value and sustainability. Never has there been a more critical time for this to be appreciated.
---
This article originally appeared in Context 168, published by the Institute of Historic Building Conservation (IHBC) in June 2021. It was written by Dave Chetwyn, managing director of Urban Vision Enterprise, chair of the board of the National Planning Forum, High Street Task Force expert and IHBC communications and outreach secretary.
--Institute of Historic Building Conservation
IHBC NewsBlog
IHBC at COP26 - Conserving our Places Conserves our Planet 1-12 Nov 2021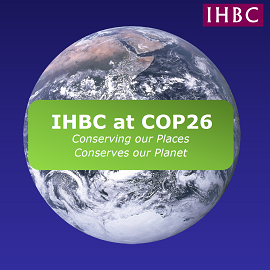 The IHBC seeks to raise awareness and understanding of how building conservation philosophy and practice contributes towards meeting the challenge of climate change.
---
IHBC's latest CONTEXT explores 'Conservation Leadership by the People'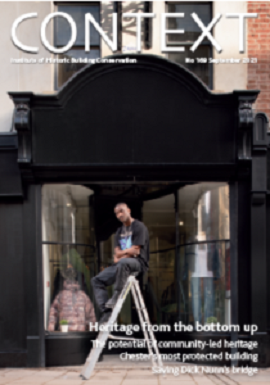 From Amenity Societies and Wentworth Woodhouse to Kurt Schwitters, Scotland's Towns, Chester and more...
---
Edinburgh's Royal High School to become '£55M national centre for music'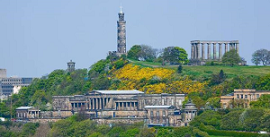 The former Royal High School building in Edinburgh is to be transformed into a £55 million national centre for music after the City of Edinburgh Council agreed to the lease of the historic property.
---
IHBC, CIfA, IEMA launch Principles of Cultural Heritage Impact Assessment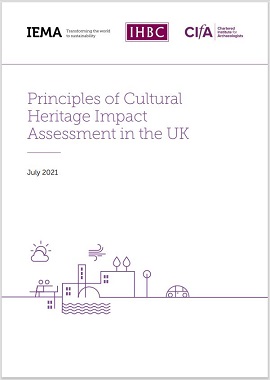 The joint-institute document aims to help maintain cultural heritage by providing a consistent framework across different sectors & geographies
---
Enter Now to Win: IHBC's GASA Awards 2021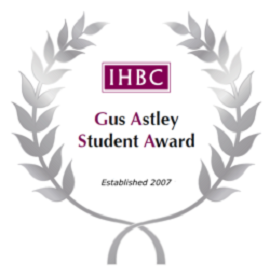 IHBC's Gus Astley Student Awards 2021: Win £500 and a place on IHBC's 2022 Aberdeen School with your built environment/heritage coursework, closes 31/07!
---
Former Harris meat factory mansion in Calne, Wilts, to be restored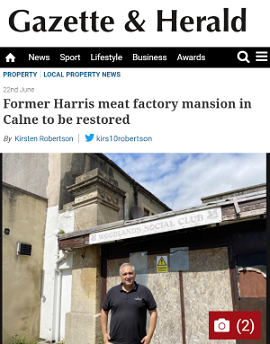 The last remaining buildings on the site of the Harris meat factory family's historic mansion are being restored to their former glory and converted into new homes.
---
CICV Forum introduces professional indemnity insurance guide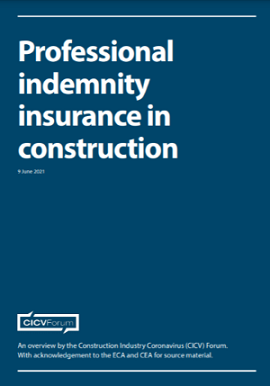 The Construction Industry Coronavirus Forum (CICV Forum) has unveiled a new guide to the crucial and increasingly complex issue of professional indemnity insurance (PII).
---
The World Heritage Committee(WHC): Liverpool should lose its World Heritage status.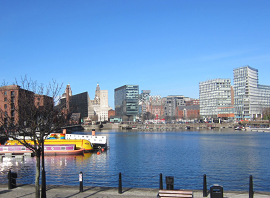 ICOMOS has advised that the new football stadium proposal, if implemented, would have a completely unacceptable major adverse impact its authenticity and integrity.
---
Scotland's CSIC: New plans to transform public spaces into sustainable office hubs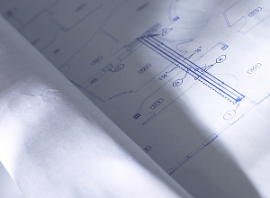 Responding to the changing working patterns of a post-Covid Scotland, the Construction Scotland Innovation Centre (CSIC) has revealed new plans to help retrofit public spaces into out-of-town alternatives to city centre offices.
---
IHBC's latest Context explores 'Applying Digital Technology'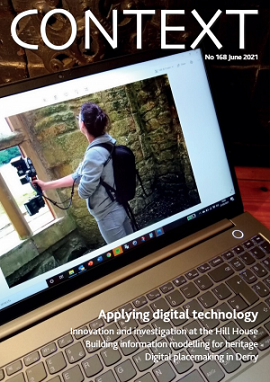 The free-to-access online issue mixes the topical and practical to explore how the sector can best adapt to digital innovation.