Benefits of manufacturer-created BIM models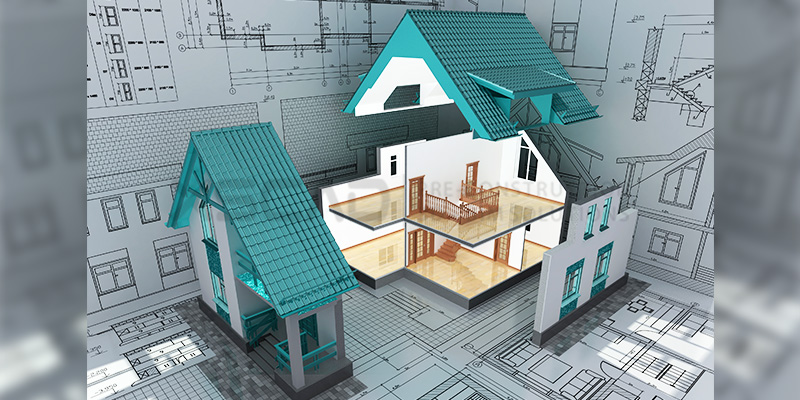 [edit]
Introduction
Building product manufacturers develop models with the specific details needed by architects and contractors to place these models into their projects, but creating building information modelling (BIM) content is not always easy.
[edit] Advantages of BIM
One of the advantages of the BIM process is that it facilitates easy collaboration between stakeholders. In an environment where the design team as well as manufacturers of construction components can create BIM models, which BIM models would be a better option?
On one side of the construction equation is a team of architects, contractors and owners who now operate through digital approaches. On the other side are manufacturers who design and produce components and equipment and who have been using digital models for some time. Both sides have different requirements.
Manufacturers need high-fidelity models using 3D CAD software to ensure that components and equipment are manufactured and assembled correctly. Project stakeholders in the architectural, engineering and construction (AEC) industry use different standards, where each type of model is different and may not be interchangeable.
[edit] The process behind creating a BIM model
Architects often begin project design using an object model taken from an internal BIM content library. Parameters, scheduling and properties are added to this object for the design and bidding stage.
After the bidding process and before actual construction begins, real products are selected. Then it is important to use a manufacturer-created BIM model to detect clashes, to coordinate between building services engineers and to use for installation and maintenance.
Manufacturers can begin by stripping all irrelevant data from a completed 3D CAD model and exporting a BIM content version of the model from the original.
To produce a BIM model for products that can be configured, manufacturers must create each geometry, export the model and store them separately, which could be a lengthy process and may not be practical when many configurable products are involved. Another option is to simplify the manufacturing model in the same application it was designed, so that manufacturers can access all product details, configure it for specific projects and download the BIM content.
Following the simplification of the model, details (such as connections of electrical, plumbing, ducts, conduits, cable trays and so on) can be clearly defined. In addition, product properties, such as dimensions, voltage, flow direction, numbers and names can be added to the model. As the new model contains the necessary detail in lightweight content as part of a simple model, customers can easily integrate them into their own BIM models.
In the case of configurable products, an online configurator can help make the process of selecting custom products faster without the need for complex programming. This is how it can work, using a configurable engineering model that is fully detailed:
Manufacturer-created BIM models can also make products more aesthetically pleasing if the BIM content has simple geometry and product information. This allows both designers and and manufacturers to add value to products, fixtures and fittings.
The manufacturer's BIM object can be downloaded and easily used, reducing costs for modelling and saving time. Interior fittings, such as escalators, lifts, doors, windows, glazing and so on can be chosen from manufacturer catalogues.
There can be risks when using manufacturer-created BIM. Sometimes, content is modelled poorly and fails to interact with other components. Many contain so much detail that they cause model sizes to swell, and the whole design becomes unmanageable. There may also be a limitation as to the number of components that are available.
Defining BIM standards for component models is an undertaking of great scale. All construction products, their product lines, categories, market regulations for different countries and specifications make for a complicated stew of standards, with many ingredients, and if different design teams are involved, it may be too many cooks.
It could be possible that a manufacturer is not able to create BIM content that can be used. The models may be too complex for AEC firms.
The manufacturer may involve a third party to create these BIM objects strictly to their standards. This may save time and improve the quality of the models, provided the third party is efficient, experienced and delivers on time.
As far as manufacturers of construction components are concerned, they want their BIM models to be used in as many building designs as possible, which means creating them so that they are easy for designers to work with. Products should be clearly defined, with a need for consistency and the appropriate levels of detail in their appearance, functional data, positioning instructions and operational behaviour.
If the manufacturers need to, they will hire a specialist to create BIM libraries of their products and provide them freely to designers. Many thousands of manufacturers can produce millions of products.
As BIM standards develop (along with BIM-authoring tools and necessary infrastructure), many manufacturers opt for the services of a third party. This third party should ideally have a proven track record providing high-quality BIM services, especially BIM modelling services.
--Xscad
BIM Directory
---
[edit] Information Requirements
---
[edit] Information Models
---
[edit] Collaborative Practices
---
[edit] Standards
---
[edit] Levels of BIM
---
[edit] Glossary
---
[edit] Guide to BIM Level 2