Classical Revival style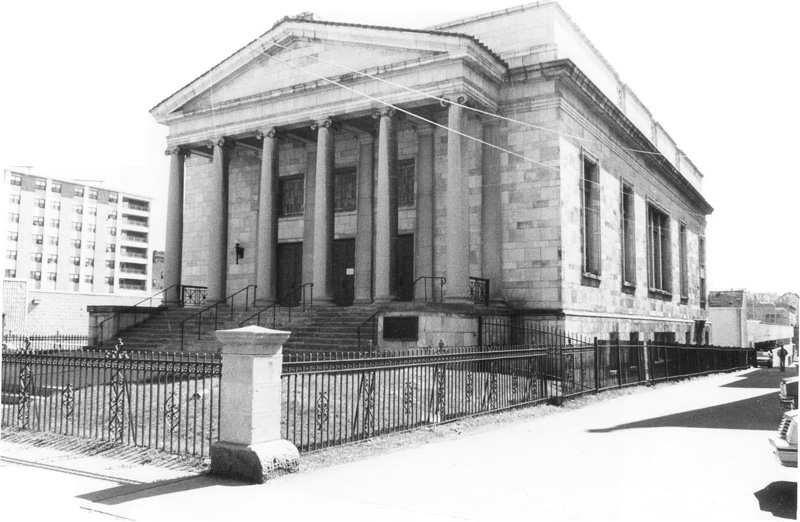 The Classical Revival or Neoclassical style (1895-1950) is one of the most common architectural styles seen in the US. This style was inspired by the World's Columbian Exposition in Chicago held in 1893 which promoted a renewed interest in the classical forms.
Similar to the Colonial Revival style which was popular in the same period, the Classical Revival style was more formal and monumental in its design. Relying on stylistic details of the earlier Greek Revival style, Classical Revival style buildings often have massive columns with classical Corinthian, Doric or Ionic capitals, topped by a front facing pediment.
One of the most distinctive versions of this style features a full-height columned front porch topped with a classical pediment. Other variations of this style may feature a rounded front portico with columns and a balustraded flat roof, or a flat-roofed, full or partial front porch with columns. The arrangement of windows and doors is formal and symmetrical, with the front door often flanked by pilasters or side lights and capped with a flat entablature, broken pediment or rounded fanlight.
The Classical Revival style is less ornate than the Beaux Arts style which was also popular in the 1885 to 1930 period and employs similar classical details.
The Classical Revival style, with its impressive Greek temple-like form, was most often used for courthouses, banks, churches, schools and mansions. However, it was never quite as popular as the Colonial Revival style for more common residential buildings.
The prominent architectural firm of McKim, Meade and White designed many buildings in this style across the nation in the early years of the 20th century. One of the most outstanding examples of this style is the imposing Philadelphia Museum of Art, completed in 1928 and designed by prominent Philadelphia architects Horace Trumbauer and Julian Abele, and the firm of Zantzinger, Borie and Medary.
The most commonly identifiable features include the following:
Formal symmetrical design, usually with centre door.
Front facade columned porch.
Full-height porch with classical columns.
Front-facing gable on porch or main roof.
Broken pediment over entry door.
Decorative door surrounds, columns, or sidelights.
Side or front portico or entry porch.
Dentiled cornice.
Rectangular double hung windows.
Roof line balustrade.
This article was written by PHMC.
--Pennsylvania Historical and Museum Commission
[edit]
External references
Featured articles and news
IHBC seeks perspectives on Brexit planning for conservation
We would like to hear from members with ideas on these matters, and/or any interest in joining an IHBC European Special Interest Group.
---
IHBC Reminder: Marsh Awards close end March 2017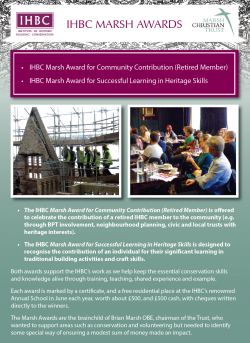 The 2nd IHBC Marsh Awards celebrating retired members and successful learners is now open - prizes include £500 and a free place at the IHBC's Annual School.
---
IHBC HESPR tender pick of the week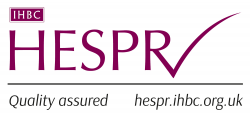 Director's top pick features a call from Blaenau Gwent County Borough Council for a specialist consultant to develop Town Centre Strategies.
---
IHBC CPD boost - How Business Improvement Districts impact on urban regeneration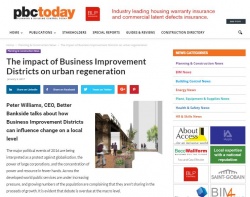 Peter Williams, CEO of Better Bankside in London, talks about how these can influence change on a local level in Planning & Building Control Today.
---
Scotland's Conservation Crisis No 2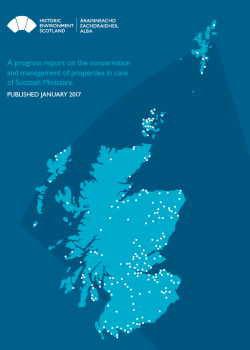 More than half of heritage sites and monuments managed by Historic Environment Scotland (HES) are at risk, according to a recent report.
---
Scoping for limited VAT review
The review will consider if the system is working appropriately in today's economy and identify simplification opportunities.
---
New Health and Work Strategy launched
Health and Safety Executive (HSE) concludes there is a role to play for everyone who has a stake or interest in improving health and safety in the workplace.
---
Apps will allow European online heritage curation
New social platform and smartphone applications (apps) will be developed by a European consortium to aid the documentation of Europe's cultural heritage.
---
Lord Prior appointed as new construction minister
Lord Prior of Brampton replaces Jesse Norman, who has become energy minister after just six months in the construction role.
---
Scarborough Futurist Theatre demolition approved
Plans to demolish a 1920s theatre have been approved by councillors amid an angry protest by more than 100 campaigners, according to the BBC.