Embodied energy in construction
[edit]
Introduction
It is thought that in the UK, buildings account for around 50% of the total energy consumed (ref. CIBSE). The UK construction industry is the largest consumer of resources, consuming more than 400 million tonnes of material a year (ref. Davis Langdon) and this consumption of materials in itself accounts for around 10% of UK carbon emissions (ref. ENVEST from ICE).
The energy consumed by a building throughout its life comprises:
The full, life-cycle 'cradle-to-grave' embodied energy a building therefore is the initial embodied energy plus the recurring embodied energy plus the demolition energy.
For more information, see Cradle-to-grave.
Embodied energy in buildings was first considered when the industry began to undertake detailed life cycle assessments, evaluating the whole-life environmental load of buildings. It had been assumed that service and maintenance operations during a buildings life consumed considerably more energy than the processes used to construct it (ref. The Living Rainforest, 2013), however, assessment revealed that this was not always true, with some building's embodied energy equating to several years of maintenance.
As regulation and improvements in efficiency reduce the amount of energy buildings use in operation, so embodied energy becomes relatively more significant. If zero carbon buildings become a reality, all attention will be focussed on embodied energy.
A study of Swedish low-energy buildings found that in one case the initial embodied energy was as much as 40% of the energy consumed by the building through its 50-year life (ref. Thormark 2002). In the UK, a study found that the embodied energy in some commercial buildings was much as 30 times the annual operational energy use (ref. Rawlinson 2007).
The process of assessing embodied energy involves measuring or estimating the total energy consumed in the life-cycle of a product. This may include gas, electricity, oil, and so on, but can also include features that may not be as easy to quantify, such as water use and ecological impact.
The measurement process involves assessing the relevant production means, which may include but is not limited to:
Some assessment methods exclude maintenance and disposal, but this is not ideal.
The full measure of the energy processes involved in the various stages of a product's life is often referred to as 'cradle-to-grave'. However, the embodied energy of products is often specified in terms of 'cradle-to-gate', that is, the energy consumed until the product leaves the factory gate. An alternative measure is 'cradle-to-site', which is the energy consumed until the product reaches the construction site.
NB: Life cycle assessments, evaluate all impacts over the whole life of a product or element. In a full life cycle assessment, the energy and materials used, along with waste and pollutants produced as a consequence of a product or activity are quantified over the whole life cycle (see Life cycle assessment for more information).
A further complication is the concept of 'embodied carbon'. This refers to the carbon dioxide emitted as a consequence of sourcing and processing materials or products, concerned with mechanical and chemical operations and the by-products these create.
The terms embodied energy and embodied carbon produce very different figures. For example, cement has an embodied energy of 4.5 MJ/kg but has an embodied carbon value of 0.73 kg CO2/kg (ref. The University of Bath ICE, 2013). Correctly measuring embodied carbon includes consideration of the sequestration of carbon within materials such as timber as well as chemical reactions such as the carbonation of concrete.
The units of measurement for embodied energy are represented as megajoule per kilogram (MJ/kg). This is the energy density of a material. Embodied energy can also be expressed in terms of MJ/m2.
There are number of tools that have been developed to help assess embodied energy:
[edit]
Design considerations
Calculation of embodied energy is very complex, and is just one of the environmental indicators that designers must consider when specifying materials and components for a building.
Other considerations might include the deleterious nature of some materials, difficulty of disposal, ecological impact, waste generation, recycled component and recyclability, renewable resources, locally sourced materials, ease of deconstruction and separation, durability, efficiency in use, standardisation, and so on (see Sustainable materials for more information).
A higher embodied energy material or component may sometimes be justified, for example if it reduces operational energy requirements (such as higher efficiency building services, high performance glazing, or high durability aluminium). Whilst lightweight building materials may tend to have a lower embodied energy, they might result in higher heating or cooling requirements, whilst heavyweight construction can even out diurnal temperature swings and so reduce overall energy consumption.
[edit]
Find out more
[edit]
External references
Designing out waste: a design team guide for buildings. Davis Langdon LLP, 2009.
A low energy building in a life cycle—its embodied energy, energy need for operation and recycling potential. Building and environment. Thormark, C., 2002.
Sustainability: Embodied carbon, Building, 12 October 2007, Rawlinson, S., Weight, D. (2007).
University of Bath, Inventory of Carbon & Energy (ICE) now available from Circular Ecology.
Mael Spencer 2017
IHBC NewsBlog
IHBC London Branch Conference launched and open for booking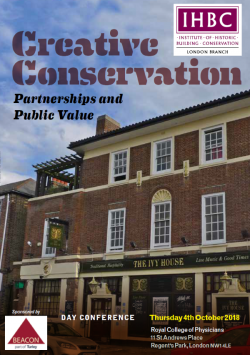 'Creative Conservation: Partnerships and Public Value' - 4 Oct, Royal College of Physicians - leading speakers, unequalled debate - a CPD opportunity not to be missed!
---
IHBC latest Jobs etc skills review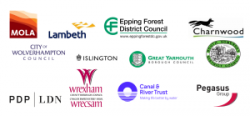 Specialist areas and skills in demand, from design and project management to regulation and more featured in our celebrated – and very cost-effective - IHBC Jobs etc service.
---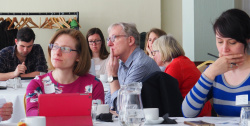 Ideas bear fruit, as early career members 'reverse mentor', generating fresh perspectives on the institute's future plans and structures!
---
IHBC Scotland at Listed Property Show in Edinburgh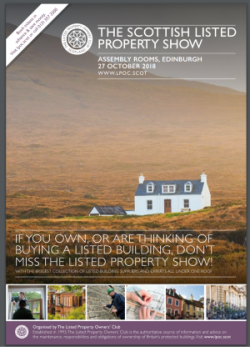 IHBC Scotland will host a CPD session at the Show on 27 October, while an IHBC stand will offer more informal access and conservation advocacy to visitors.
---
IHBC Heritage from the doorstep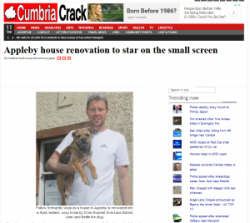 A traditional building in the Appleby Heritage Action Zone (HAZ) is filming its 'work in progress' as part of work grant aided by Historic England as reported by Cumbria Crack!
---
English Heritage celebrates the Cooper Car with a blue plaque.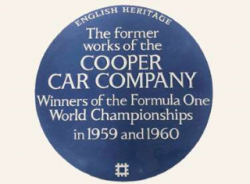 A blue plaque has been placed at the home of the former Cooper Car Company, marking its motoring heritage.
---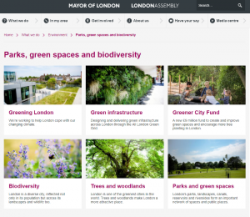 Community Tree Planting Grants and £1.5million woodland fund look to make London the world's first National Park City.
---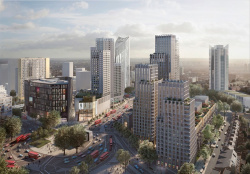 'What if mothers or teenagers designed our cities?' An opinion piece in the invites us to consider what our cities would look like if cities reflected their diverse populations.
---
V&A Dundee opens Saturday 15 Sept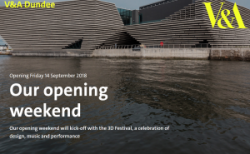 IHBC NewsBlogs reports on some building construction and collection highlights, including spectacular drone footage of work in progress and to completion.
---
IHBC supports LPOC petition on VAT reductions for Listed Buildings
LPOC notes '...it is perverse that repairs should be subject to VAT when new development is not'.
---
Loyd Grossman recently appeared on a BBC radio programme to discuss NIMBYism in heritage and development, the programme is currently available on BBC iPlayer.
---
Call to share land value with communities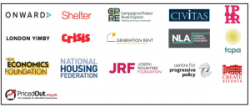 England's SoS for Housing, Communities and Local Government is sent an open letter by leading campaign organisations calling for land value to be shared.
---
Redrock Stockport wins 2018 Carbuncle Cup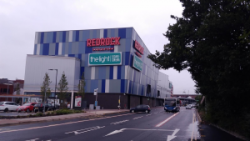 The 2018 winner of the Carbuncle Cup is Redrock Stockport, a £45m leisure complex and car park designed by BDP for the local council.