A Guide to Improving Indoor Air Quality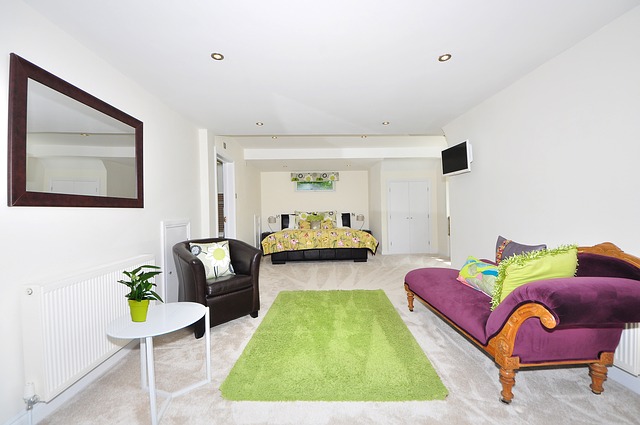 [edit]
Introduction
You cannot see, but sometimes you can smell the indoor air pollution, that can be emitted by a variety of products, chemicals or even pets. Many of us spend most of our time indoors, and the air that we breathe in our homes, in school and at work can contain air pollutants that affect our health adversely.
By learning about these pollutants, it will be easier to control some of the common problems found in indoor places such. It will also help to improve your indoor air and reduce the health risks related to indoor air quality (IAQ).
[edit]
Common pollutants
Radon is an odourless, colourless, tasteless radioactive gas that is formed in the soil and is the second main cause of lung cancer. This gas can enter your home through cracks and breaks or holes in floors and walls in contact with the ground.
Measures to prevent:
With a do-it-yourself radon kit, you can test your home. If the result indicates a probelm then call a qualified and professional mitigation specialist .
During the construction of a new home, ask your builder to include radon-reducing features if necessary.
Secondhand smoke is environmental tobacco smoke which can lead to cancer or severe respiratory illness. It is made up of two forms of smoke:
Burning tobacco or mainstream smoke which is exhaled by a smoker.
Sidestream smoke that arises from the lighted end of a cigarette, cigar, pipe or tobacco.
Measures to prevent:
[edit]
Combustion pollutants
Combustion Pollutants are emitted from the burning of fuels. In homes, the significant source of combustion pollutants are improperly vented or unvented fuel-burning appliances including fireplaces, wood-burning stoves, space heaters, water heaters, gas stoves and dryers.
The types and amounts of pollutants emitted depend on the kind of appliance, how well the device or appliance is installed, maintained and vented and the type of fuel it uses. Common combustion pollutants are carbon monoxide, which causes dizziness, headaches, nausea and fatigue and nitrogen dioxide, which causes nose, eyes and throat irritation and increases respiratory infections.
Measures to prevent
Use well-ventilated rooms for fuel-burning appliances.
Make sure that all fuel-burning appliances are properly installed, adjusted, used and maintained.
Volatile organic compounds evaporate at room temperature and are released by a range of products used in homes such as; paints and lacquers, paint strippers, pesticides, dry-cleaned clothing, air fresheners, cleaning supplies and so on. They are extremely hazardous and can cause nose, eye, and throat irritation, nausea, headaches, and can even damage the liver, kidney, and central nervous system.
Measures to prevent:
[edit]
Asthma triggers
Asthma triggers can be detected in schools, homes, and offices and include dust mites, mould, pet dander and secondhand smoke. A home may have mould growing on pillows, blankets or stuffed animals, secondhand smoke in the air or cat and dog hairs on the carpet and floors.
Asthma triggers cause symptoms such as coughing, wheezing, chest tightness, and breathing problems. Asthma attacks can be severe and life-threatening. However, asthma can be treated with the right medicines and by eliminating asthma triggers.
Measures to prevent:
Do not let anyone smoking inside your home or car.
Do the dusting and cleaning daily.
Fix water leaks and clean moulds.
Wash sheets, blankets or covers every week in hot water.
Use anti-allergy mattresses and pillow covers.
Keep pets off soft furniture and out of the bedroom.
IHBC NewsBlog
IHBC London Branch Conference 4 Oct 2018 – save the date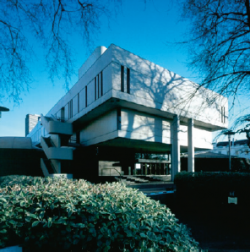 'Creative Conservation: Partnerships and Public Value'. London Branch's celebrated annual conference takes place in the Royal College of Physicians, Regents Park.
---
IHBC free MATE sessions - supporting accreditation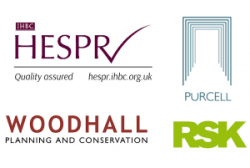 HESPR members' staff from Woodhall Conservation, Purcell and RSK take part in Membership Application Training Event sessions on the accreditation process.
---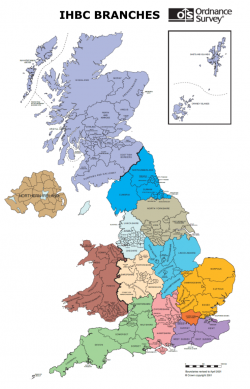 IHBC Branch & partner CPD & more, across the UK - our new NewsBlog resource lets you browse the wide range of CPD events on the IHBC Calendar and pass them on.
---
IHBC spotlights EPCs Call for Evidence – responses by 19 Oct 2018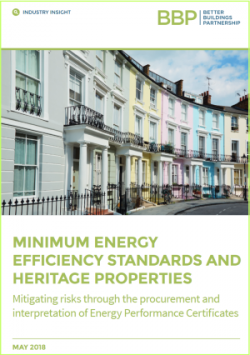 Responses needed to 'Call for Evidence on Energy Performance Certificates', while comments and copies of responses may be sent to [email protected]
---
IHBC CPD boost and checkup from DBW


Critical learning from DBW on 'Rights to light' using references such as the RICS Rights of light: Practical guidance for chartered surveyors in England and Wales.
---
IHBC Heritage from the doorstep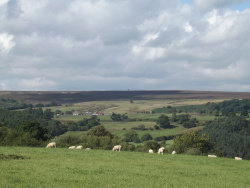 Cash boost helps preserve historic North York Moors monuments, reports The Darlington and Stockton Times.
---
IHBC CPD - Context article on lime and stone and reopening historic quarries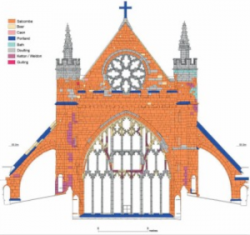 Even within environmentally sensitive areas planning permission is possible, as Emily Harper and Sue Penaluna explain in their article on the repair of Exeter Cathedral.
---
IHBC HESPR top pick from £250M+ costed work this week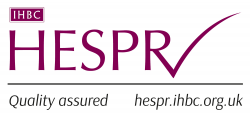 East Herts seeks regeneration developer for Bishop's Stortford site; closing 28/08,
contract values ranging from: £25M- £200M.
---
RTPI proposal for post-Brexit environmental watchdog fundamentally flawed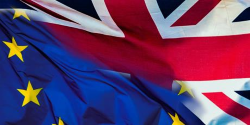 The Government's proposal for a post-Brexit environmental watchdog that only has jurisdiction for England is deeply flawed, says the RTPI.
---
World Heritage UK report out - Commercial Best Practice in World Heritage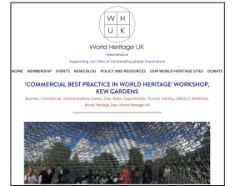 The report, following a meeting in March 2018, details the discussions and future actions and includes an appendix on visitor numbers and characteristics.
---
Planning Portal and Federation of Master Builders sign partnership agreement


The Memorandum of Understanding signals their intent to work more closely together for the benefit of their joint customers and members.
---
Scottish Planning Bill changes marks a point of no return for Scotland's heritage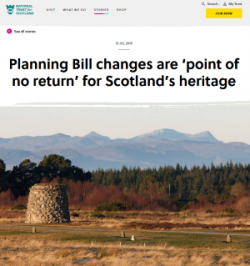 The National Trust for Scotland has called on the Scottish Government to save Scotland's heritage by overhauling the planning system.