A Guide to Improving Indoor Air Quality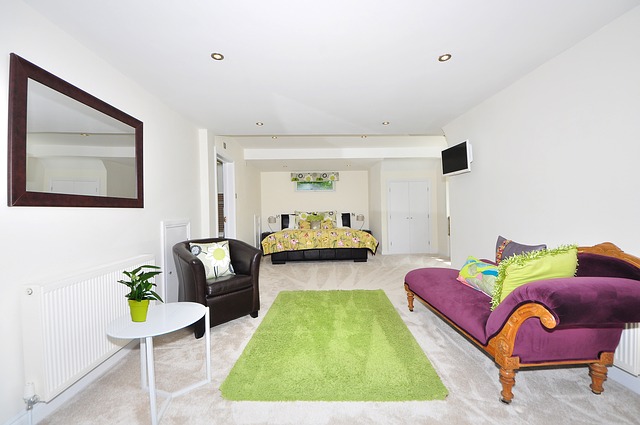 [edit]
Introduction
You cannot see, but sometimes you can smell the indoor air pollution, that can be emitted by a variety of products, chemicals or even pets. Many of us spend most of our time indoors, and the air that we breathe in our homes, in school and at work can contain air pollutants that affect our health adversely.
By learning about these pollutants, it will be easier to control some of the common problems found in indoor places such. It will also help to improve your indoor air and reduce the health risks related to indoor air quality (IAQ).
[edit]
Common pollutants
Radon is an odourless, colourless, tasteless radioactive gas that is formed in the soil and is the second main cause of lung cancer. This gas can enter your home through cracks and breaks or holes in floors and walls in contact with the ground.
Measures to prevent:
Secondhand smoke is environmental tobacco smoke which can lead to cancer or severe respiratory illness. It is made up of two forms of smoke:
Burning tobacco or mainstream smoke which is exhaled by a smoker.
Measures to prevent:
[edit]
Combustion pollutants
Combustion Pollutants are emitted from the burning of fuels. In homes, the significant source of combustion pollutants are improperly vented or unvented fuel-burning appliances including fireplaces, wood-burning stoves, space heaters, water heaters, gas stoves and dryers.
The types and amounts of pollutants emitted depend on the kind of appliance, how well the device or appliance is installed, maintained and vented and the type of fuel it uses. Common combustion pollutants are carbon monoxide, which causes dizziness, headaches, nausea and fatigue and nitrogen dioxide, which causes nose, eyes and throat irritation and increases respiratory infections.
Measures to prevent
Volatile organic compounds evaporate at room temperature and are released by a range of products used in homes such as; paints and lacquers, paint strippers, pesticides, dry-cleaned clothing, air fresheners, cleaning supplies and so on. They are extremely hazardous and can cause nose, eye, and throat irritation, nausea, headaches, and can even damage the liver, kidney, and central nervous system.
Measures to prevent:
[edit]
Asthma triggers
Asthma triggers can be detected in schools, homes, and offices and include dust mites, mould, pet dander and secondhand smoke. A home may have mould growing on pillows, blankets or stuffed animals, secondhand smoke in the air or cat and dog hairs on the carpet and floors.
Asthma triggers cause symptoms such as coughing, wheezing, chest tightness, and breathing problems. Asthma attacks can be severe and life-threatening. However, asthma can be treated with the right medicines and by eliminating asthma triggers.
Measures to prevent:
Do not let anyone smoking inside your home or car.
Do the dusting and cleaning daily.
Wash sheets, blankets or covers every week in hot water.
Use anti-allergy mattresses and pillow covers.
Keep pets off soft furniture and out of the bedroom.
[edit]
Find out more
IHBC NewsBlog
IHBC hosts stand at 50th Anniversary conservation area celebration in Cambridge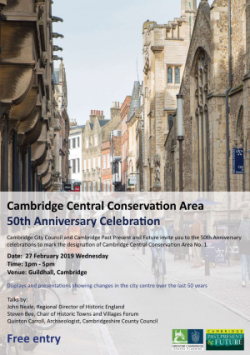 Free CPD and more on 27 February at Cambridge's Guildhall: all welcome though with the evening event by prior booking only…
---
IHBC welcomes top lawyer double-up to the 2019 Annual School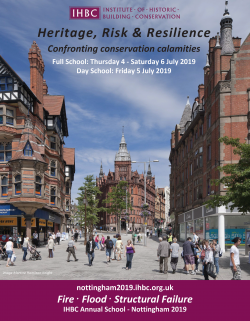 Charles Mynors and Nigel Hewitson: '… on legal issues around conservation calamities'!
---
More speakers announced for IHBC 2019 Day School
'Structures and structural failure' at IHBC's Nottingham School, with Ed Morton (ex Canterbury, York and Westminster to St Paul's) and John Ruddy.
---
IHBC HESPR top pick from £10.2M+ costed work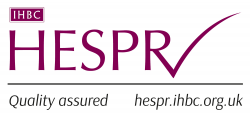 RSPB Scotland, seeks developer of 'micro-adventure with heritage interpretation' ('Wanderings and Windings'), closing 11/03, value £9000.
---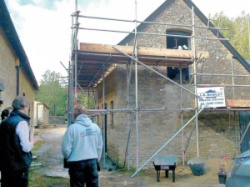 An ethnographic approach to conservation from Tom Yarrow in Context – with an 'energy twist', from the Trobriand Islands to Scotland.
---
Ageing gracefully - restorations which retain historical decay.
---
Survey on the importance of high quality design in building - Civic Voice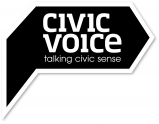 Following the government's launch of the Building Better, Building Beautiful Commission in Dec 2018 Civic Voice has launched a survey to assist in its submission.
---
Funding deal agreed to build homes on London rooftops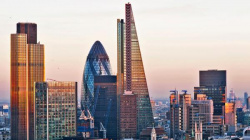 Government backa a project to build rooftop properties in London on the top of existing buildings - part of a £500m project for 11K+ affordable properties across the country…
---
RIBA publishes latest future trends survey results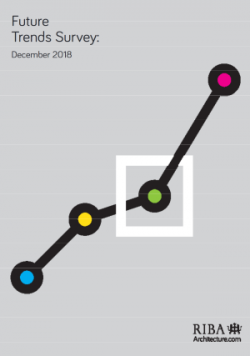 The latest RIBA survey of architects indicates a considerable fall in optimism about their future workload.
---
£38 million T Level Capital Fund launched for England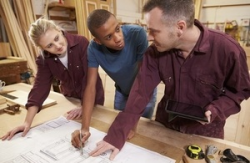 From 2020 young people taking T Levels – the technical equivalent of A levels - will benefit from a £38 million funding boost.
---
MHCLG on Construction Products Regulation in the event of no Brexit deal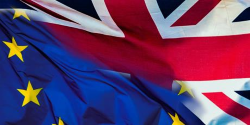 MHCLG has provided guidance with practical information on the legal requirements that would be required in a no deal scenario in relation to construction products.
---
Centre for Cities think tank reveals that British cities bear the brunt of austerity

The Centre for Cities think tank has called for an end to local government austerity as it reveals that Whitehall cuts have hit cities twice as hard as the rest of Britain.